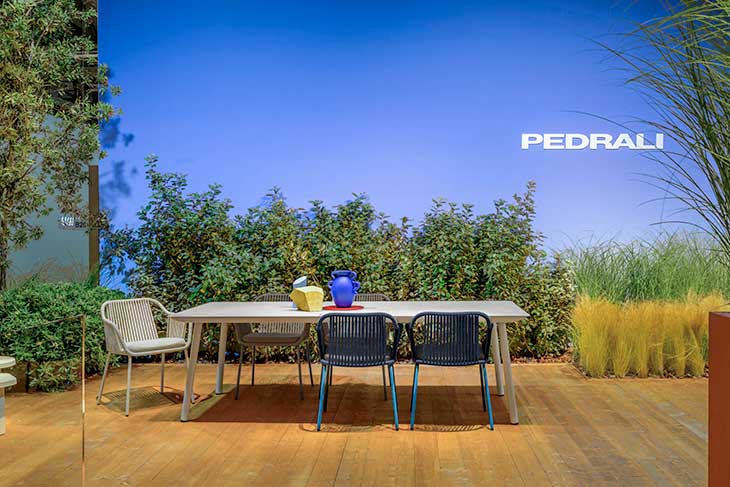 Pedrali has lauched a new armchair that combines tradition and innovation. Launched in Milan on the occasion of Salone del Mobile 2022, Babila Twist adds a further piece of furniture to the collection designed by Odo Fioravanti featuring harmonious shapes. Discover more after the jump.
Its profile is marked by an alternation of straight and curved lines.
"A family of chairs, inspired by my reasoning on the role of objects as a bridge between the human body and the artifice of industrial production. The result of these musings brought me to devise objects with alternating curved and straight lines. Curved lines that follow the human body and straight lines that represent the artifice of human thought"
The distinctive feature of the Babila armchair is its steel frame, which is braided with rope to create a cozy space. A cushion made of weather-resistant materials completes the design.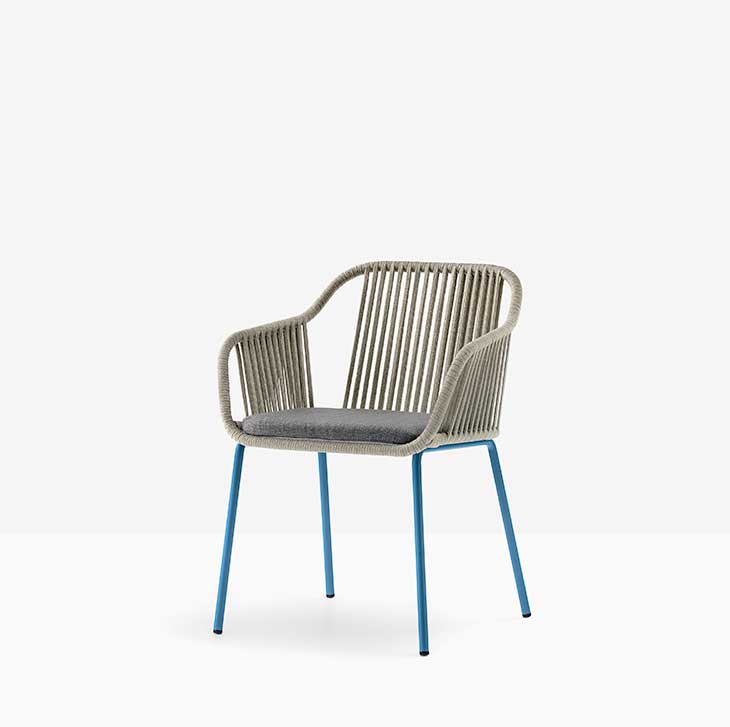 The steel armchair is distinguished by a large, comfortable shell made of weather-resistant polypropylene and braided with a flat rope. The weaving, which was crafted by skilled Italian artisans, wraps across the armrests and casts shadows across the backrest. For outdoor use, a soft cushion with quick-drying dry-feel polyurethane foam is wrapped in fabric.
The combination of a woven body and a tubular steel frame with slats for the seat makes Babila Twist unique. These can be easily disassembled and recycled because they are screwed.