Juncos & Assoc. Architecture designed this stunning private residence in Chacras de la Villa, Córdoba, Argentina. The essential premise of the concept, around which all communal and private daytime activities are organized, is that the central courtyard serves as the focal point and major core of the home. The backdrop for the furniture and decorations is a plain, white volumetry with white being the main hue.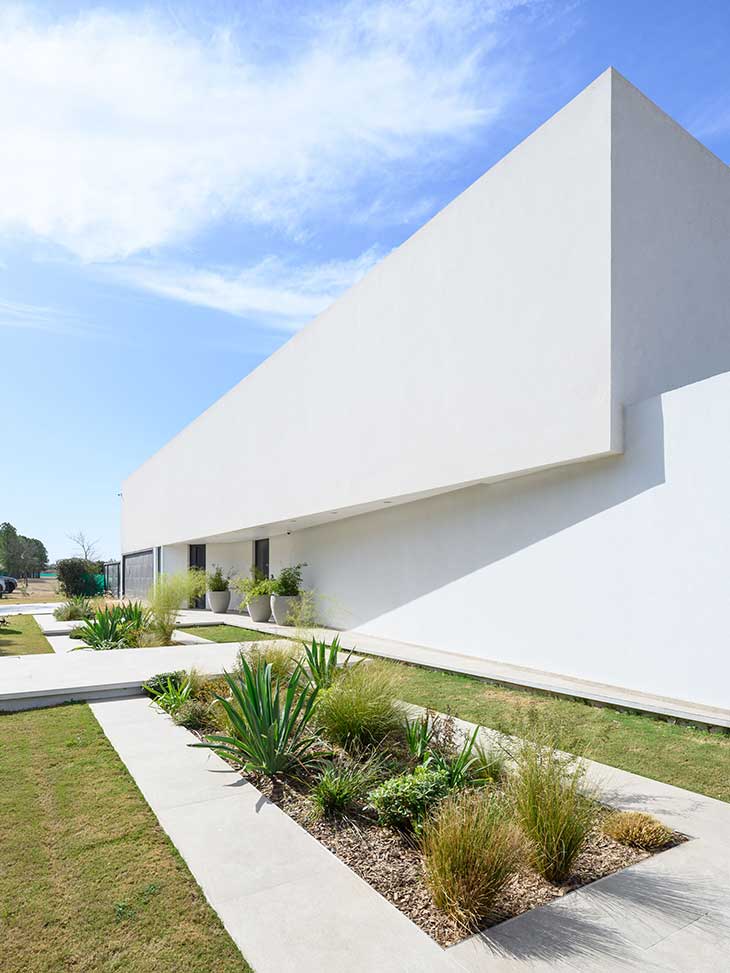 The bedroom wing and the services and barbeque wing are the two wings of this enormous prism that is punctured by the center courtyard. The playroom/gym, the library, and the double-height living room are all articulated by these arms, which provide height to the main living area of the house.
Whereas the spaces, interior furnishings, and visuals are the project's stars, the materials and textures are neutral.
Project information
Project Name: DS19 House
Architecture Office: Juncos & Assoc. Architecture @juncosarquitectura
Country: Argentina
Year of completion: 2020
Built Surface: 800m2
Location: Chacras de la Villa, Córdoba, Argentina.