As we look back, 45 years to the day since Furniture Designer Charles Eames passed away, his legacy has not only endured but grown exponentially. Indeed, to mention 'Eames' is to invoke the lexicon of contemporary design excellence, with a resonance for go to furniture design names such as Kartell, Vitra, and Artemide.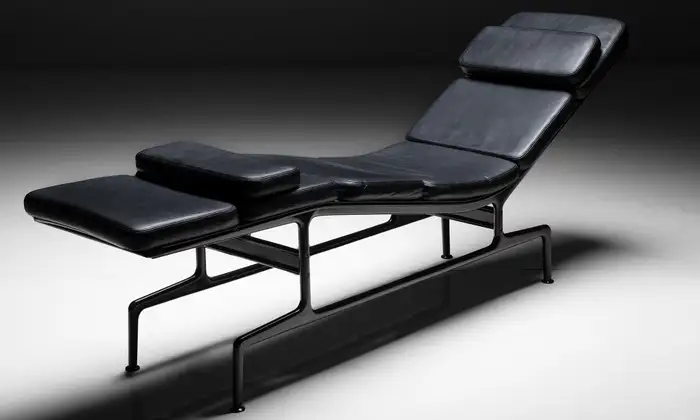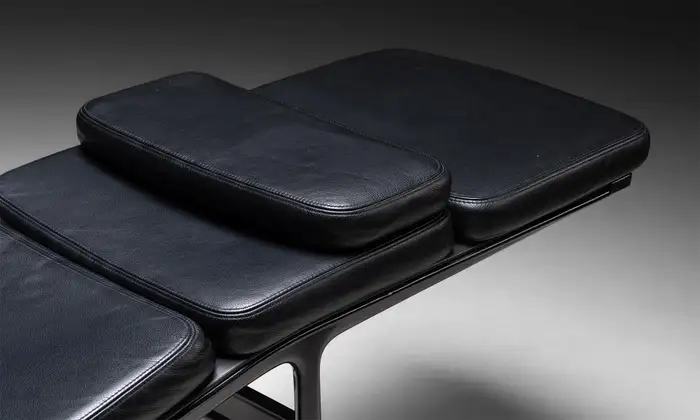 Since 2019, sales of Eames pieces have shown an extraordinary trajectory, nearly doubling every year and demand for vintage Eames pieces is showing no signs of slowing down. Such numbers are staggering, yet for those acquainted with Eames' work, it's no surprise. What is it about this iconic furniture designer that has continued to captivate hearts and homes alike, even after almost half a century since his passing?
The Unyielding Allure of Quality
One doesn't have to be an aficionado to recognize the quality in an Eames creation. Constructed with a meticulous attention to detail, every piece spoke of a marriage between functional construction and high-quality manufacture. The materials selected – wood, steel, leather – were not just for aesthetics. They were a testament to a commitment to longevity. Even today, many manufacturers stand by these same materials that Eames vouched for in the 60s and 70s, a nod to the timeless quality of his choices.
RELATED: Browse Our Chairs Arch chive For Inspiring Design
Timeless Design, Timeless Philosophy
When we talk about Eames, we talk about the nexus of form and function. Their mid-century classics are recognized for their minimalist yet comfortable silhouettes, designs that remain largely unchanged over decades. This preservation of design imbues Eames pieces with a sense of timelessness, a bridge between the past and the present.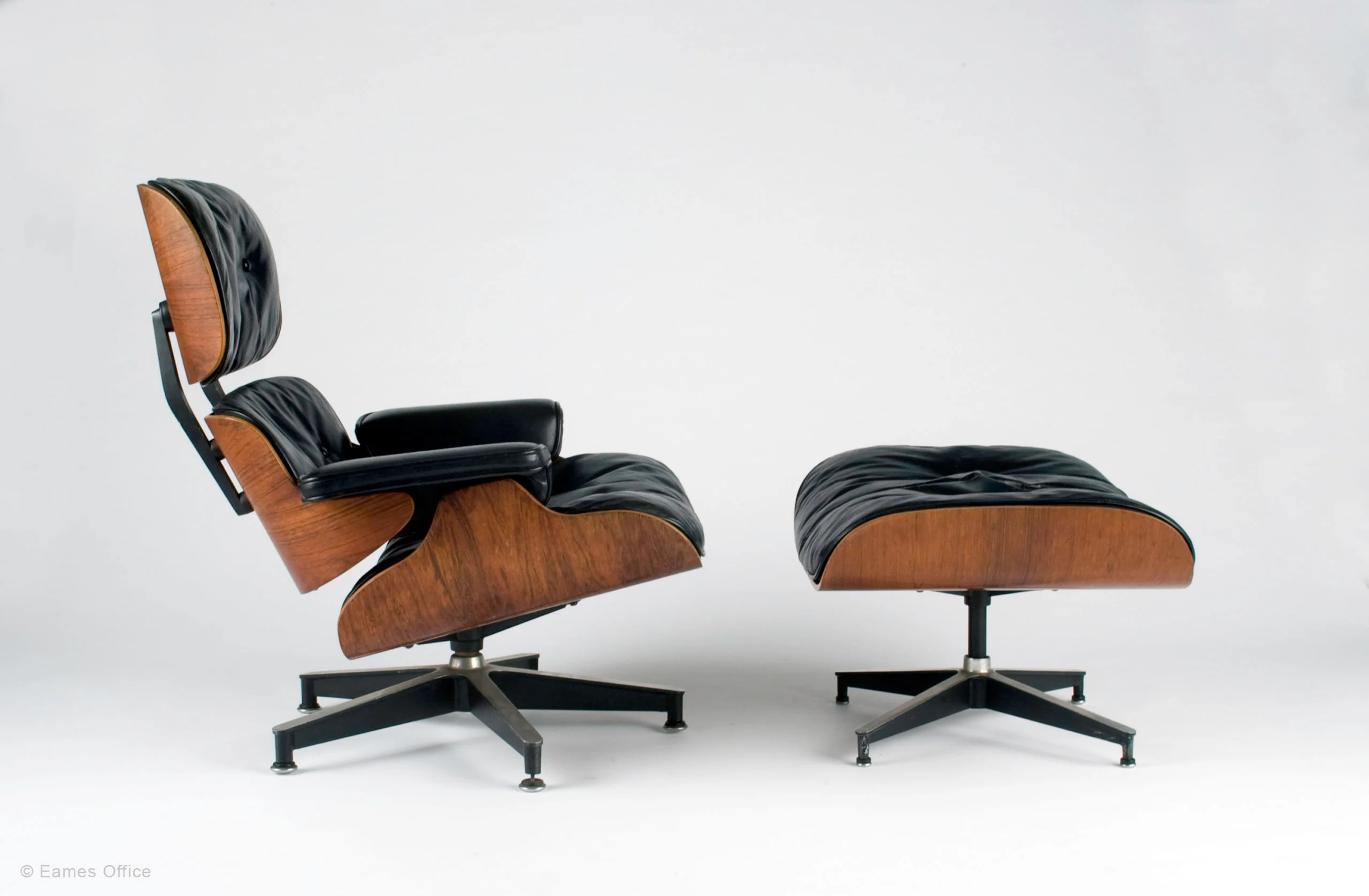 Charles Eames once pondered the relationship between design and art reflecting the attention to detail in his work. "The details are details. They make the product. The connections, the connections, the connections. It will in the end be the," he had remarked. This purposeful approach – where functionality does not sacrifice beauty and detail shapes the love for the design – is evident in every piece he has design.
Charles Eames in the Limelight
Charles Eames has not just been a darling of homeowners, design enthusiasts and company's happy to own the rights to producing his iconic designs. Eames has found ardent admirers in the Hollywood and popular culture as one of the go to furniture designers for any prominent set designer. From the sleek aesthetics of Sunday in New York (1963) to the dramatic backdrop of Executive Suite (1954), Eames furniture has carved a niche in cinematic history.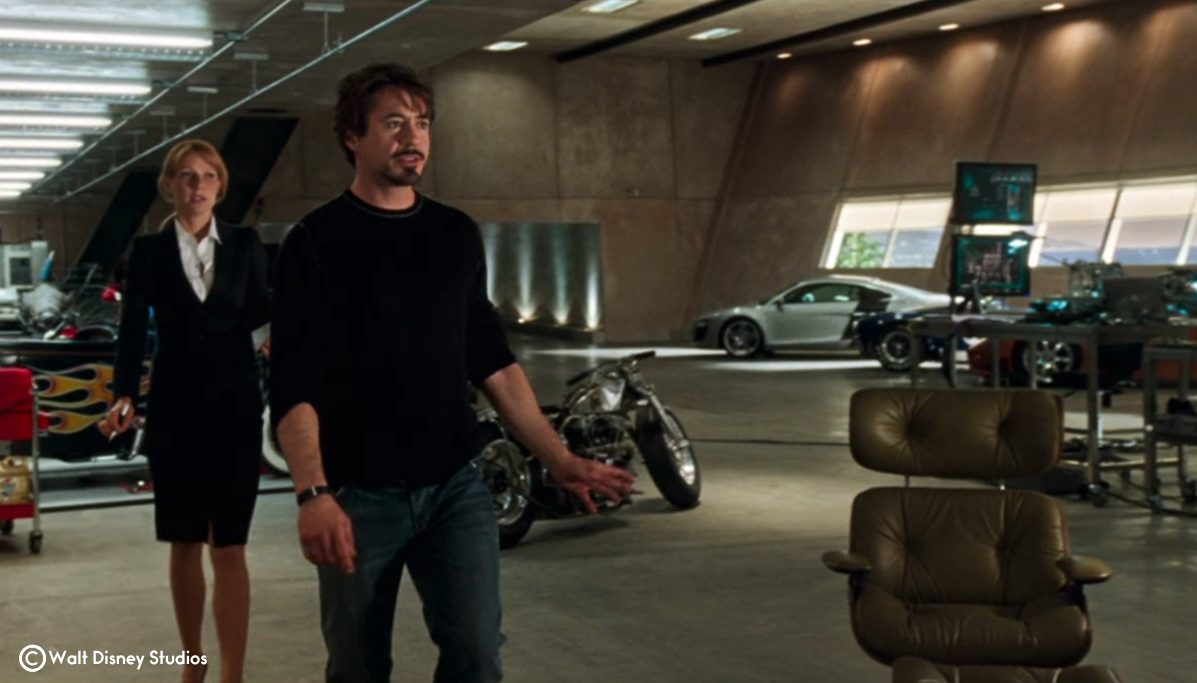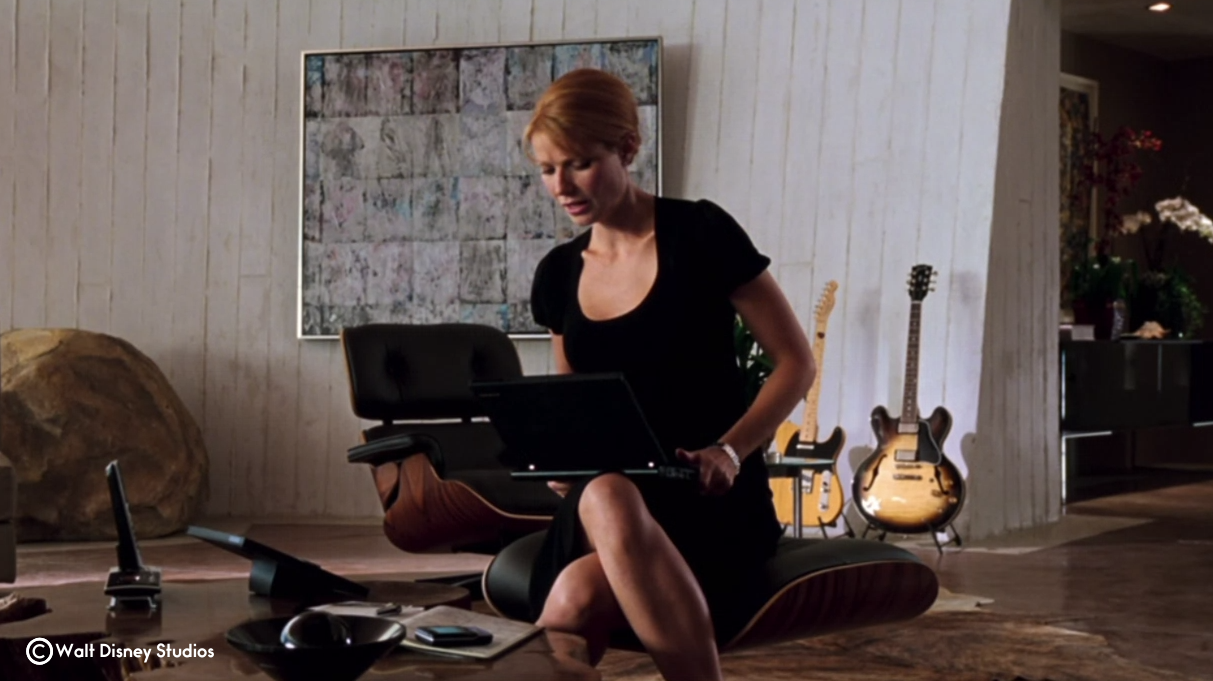 The new era of the TV shows too hasn't remained untouched. Massively popular shows such as Mad Man (running from 2007-2015), You, Fraiser and Gossip Girl features Eames pieces, but also Marvel movies such as Iron Man (2008) have used Eames furniture seamlessly into their set designs. And who can miss the unmistakable silhouette in the popular series Shark Tank USA? The favourite chair of the sharks is the Eames chair.
The Crown Jewels
Of all the masterpieces Charles Eames and his wife Ray-Bernice Eames (also an industrial designer) left behind through the work of Eames Office, the Lounge Chair with Ottoman stands out. Designed in 1956 for the legendary movie director Billy Wilder, they have since become emblematic of luxury, comfort, and class. Wilder, with his acclaimed hits like Sunset Blvd (1950) and Some Like It Hot (1959), starring the iconic Marilyn Monroe, was no stranger to the best things in life, and the Eames duo ensured he got just that. In face Wilder was responsible for another of Eames Office iconic designs – the Soft Pad Chaise.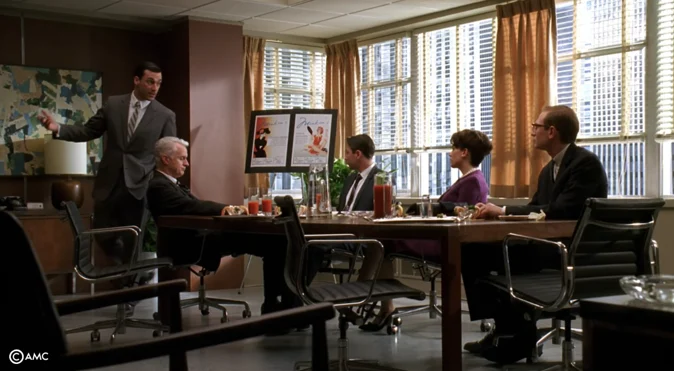 In their early days in Los Angeles, Charles and Ray Eames, then not yet renowned designers, found themselves in various odd jobs. Yet, these unconventional roles had their silver linings. Working as a set designer at Hollywood's MGM studios, Charles crossed paths with the celebrated director, Billy Wilder. Wilder, responsible for iconic films like Some Like It Hot (1959) and The Apartment (1960), wasn't just a filmmaker; he was a fervent design enthusiast. This shared passion set the foundation for a strong rapport between him and the Eames duo.
This relationship eventually led to the birth of a distinctive Charles and Ray Eames creation, above mentioned the Soft Pad Chaise. The tale behind it is intriguing. During his time in Nova Scotia while shooting the Spirit of St. Louis, Wilder developed a habit of napping on a makeshift bed—a plank balanced on sawhorses. Sharing this makeshift arrangement's comfort with Charles upon returning to Hollywood, Wilder expressed a desire for something similar in his workspace. Rising to the challenge, in 1968, the Eames duo crafted a sleek, armless chaise. Taking inspiration from Wilder's plank setup, this design had an inherent wake-up mechanism. As Wilder would nap, arms folded, they'd naturally fall to his sides as he drifted into sleep, thus waking him up.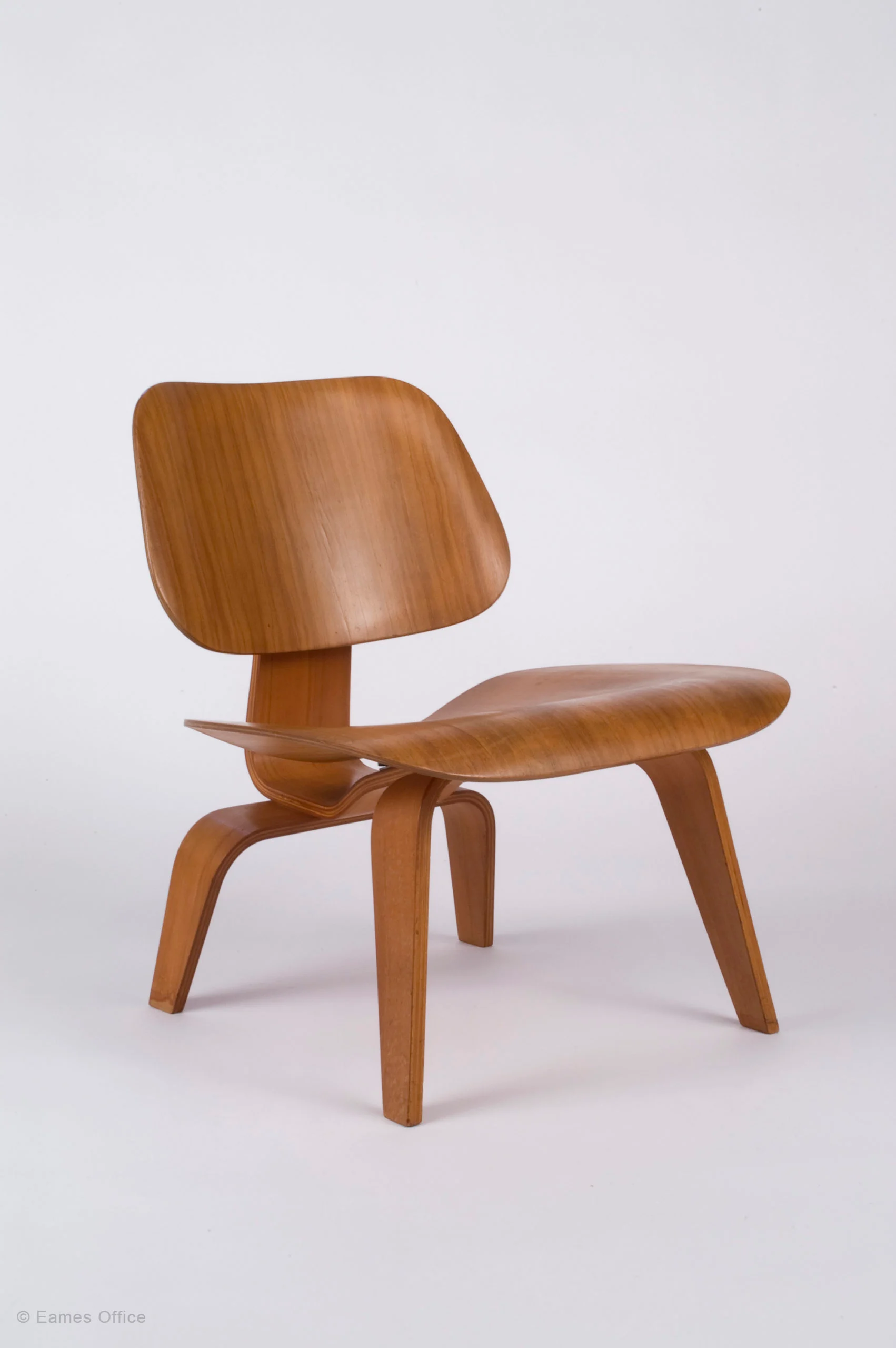 Investing in Vintage Eames: A Wise Decision?
With the skyrocketing popularity and an established reputation for quality, is investing in vintage Eames the way to go? For many, the answer is a resounding yes. Vintage pieces not only carry the patina of history but also promise the quality that Eames himself championed. It's an amalgamation of history, design, and craftsmanship.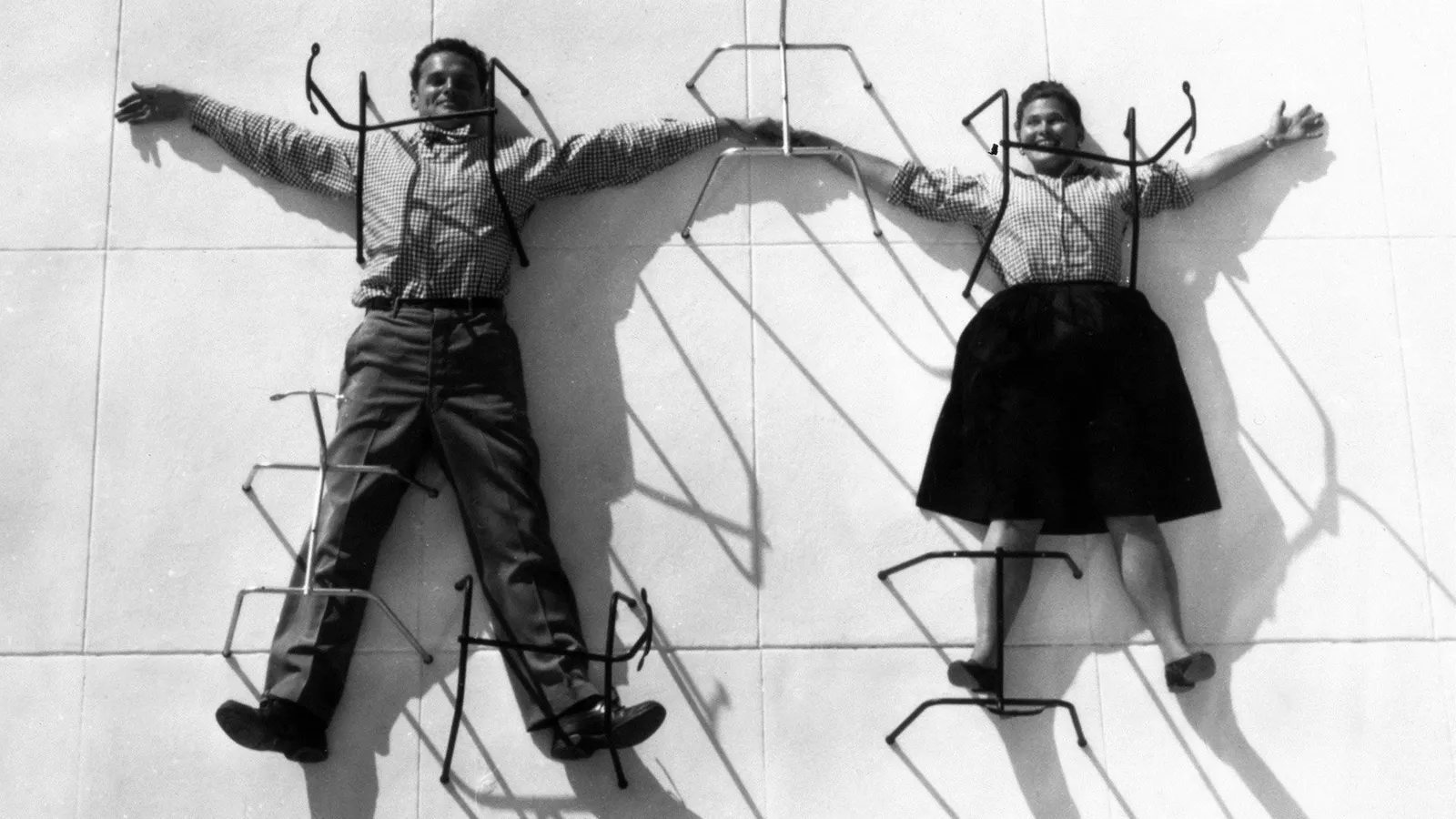 45 years after his passing, Charles Eames is more than just a name; work Ray and Charles for Eames Office are an institution of design. Their commitment to quality, their innovative designs, and their pervasive influence in popular culture have solidified their legacy. As we remember Charles Eames today, we're not just recalling the life of a designer; we're celebrating an era, a philosophy, and a timeless inspiration for design excellence.