Stera Architectures has completed a house on Sardinia's wild coast, seamlessly blending the structure into the picturesque surroundings of Porto Cervo. This latest addition celebrates the region's characteristic rugged terrain, rocky cliffs, and striking sea views.
The prior building on the site had shortcomings; it lacked the potential to embrace the entirety of Sardinia's beauty. It only pointed south, ignoring the dense wooded vegetation to the north and the captivating seascape to the south.
Stefania Stera's vision was to design a house that would not just sit on the site but would magnify and harmonize with it. Drawing inspiration from Porto Cervo's original architectural intent, pioneered in the 1960s by Aga Khan and the Costa Smeralda consortium, Stera aimed to embed the house within the natural beauty of the site.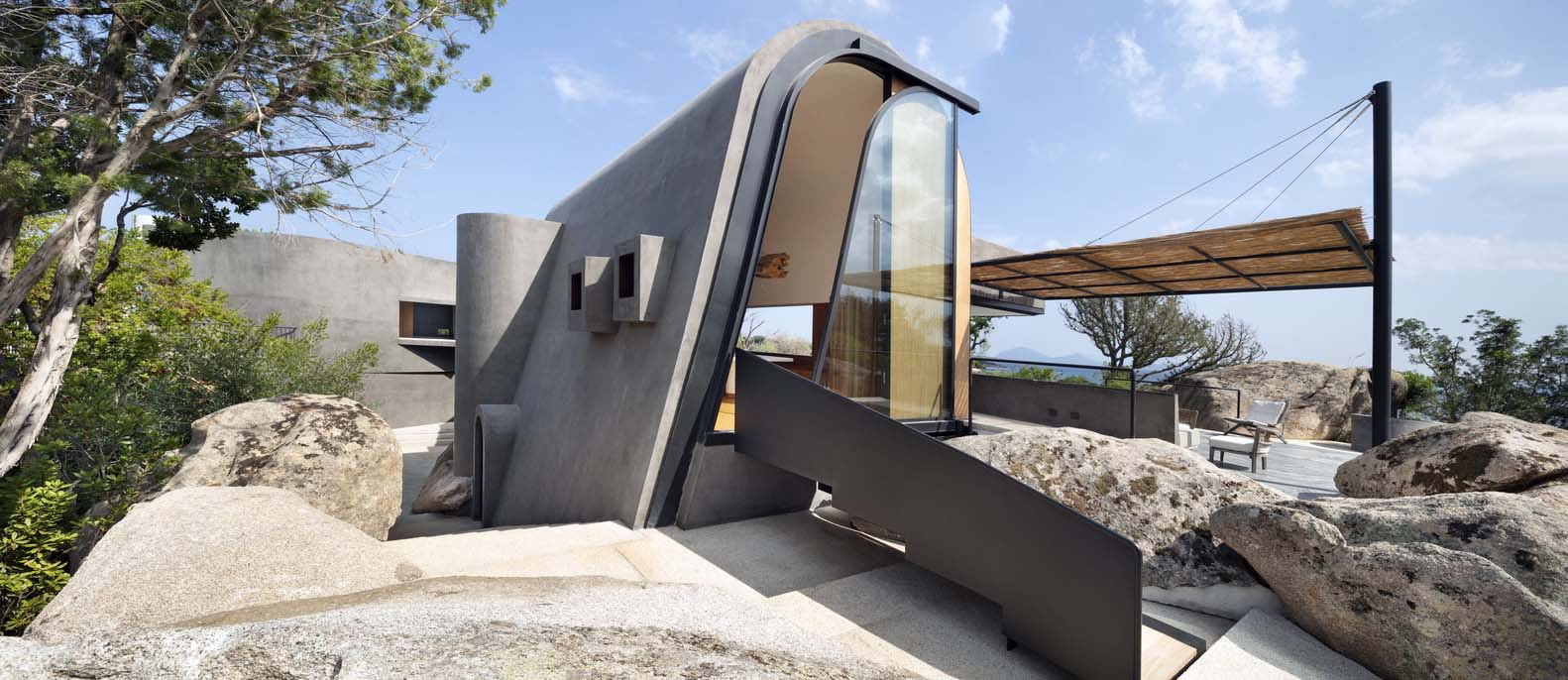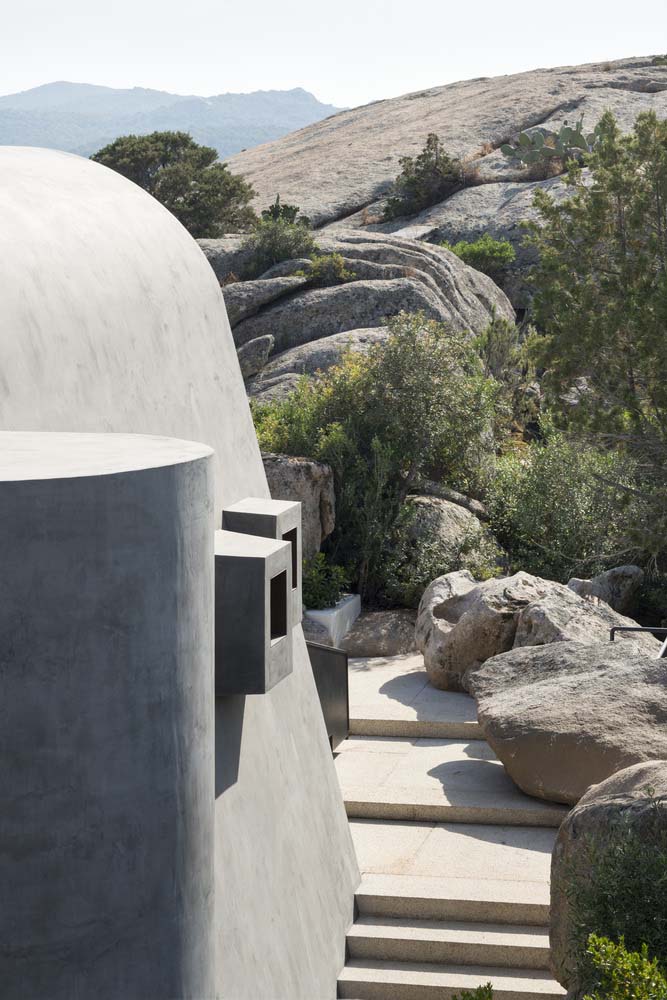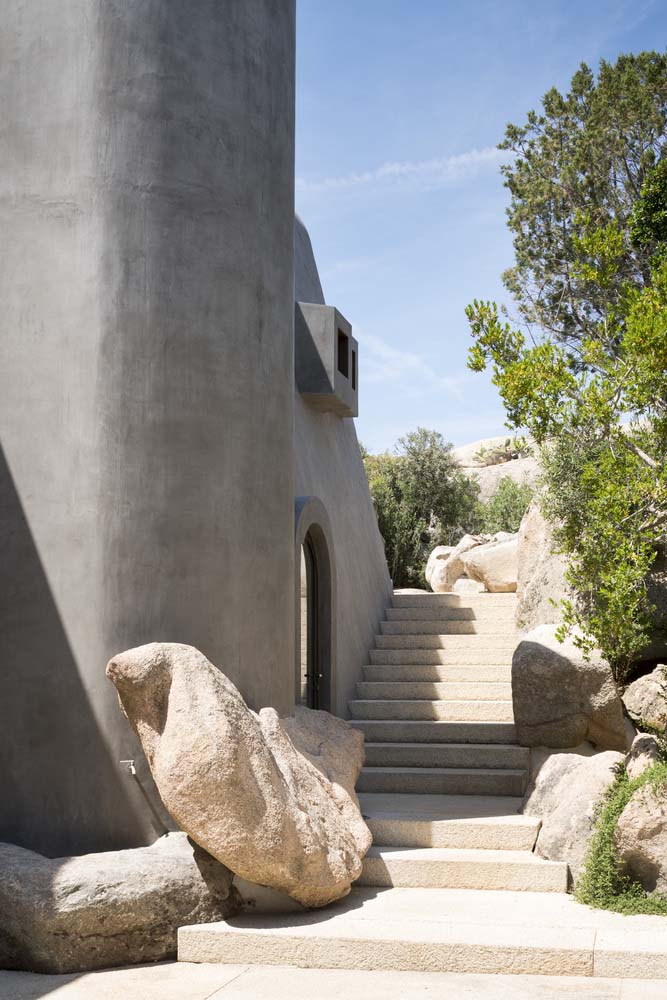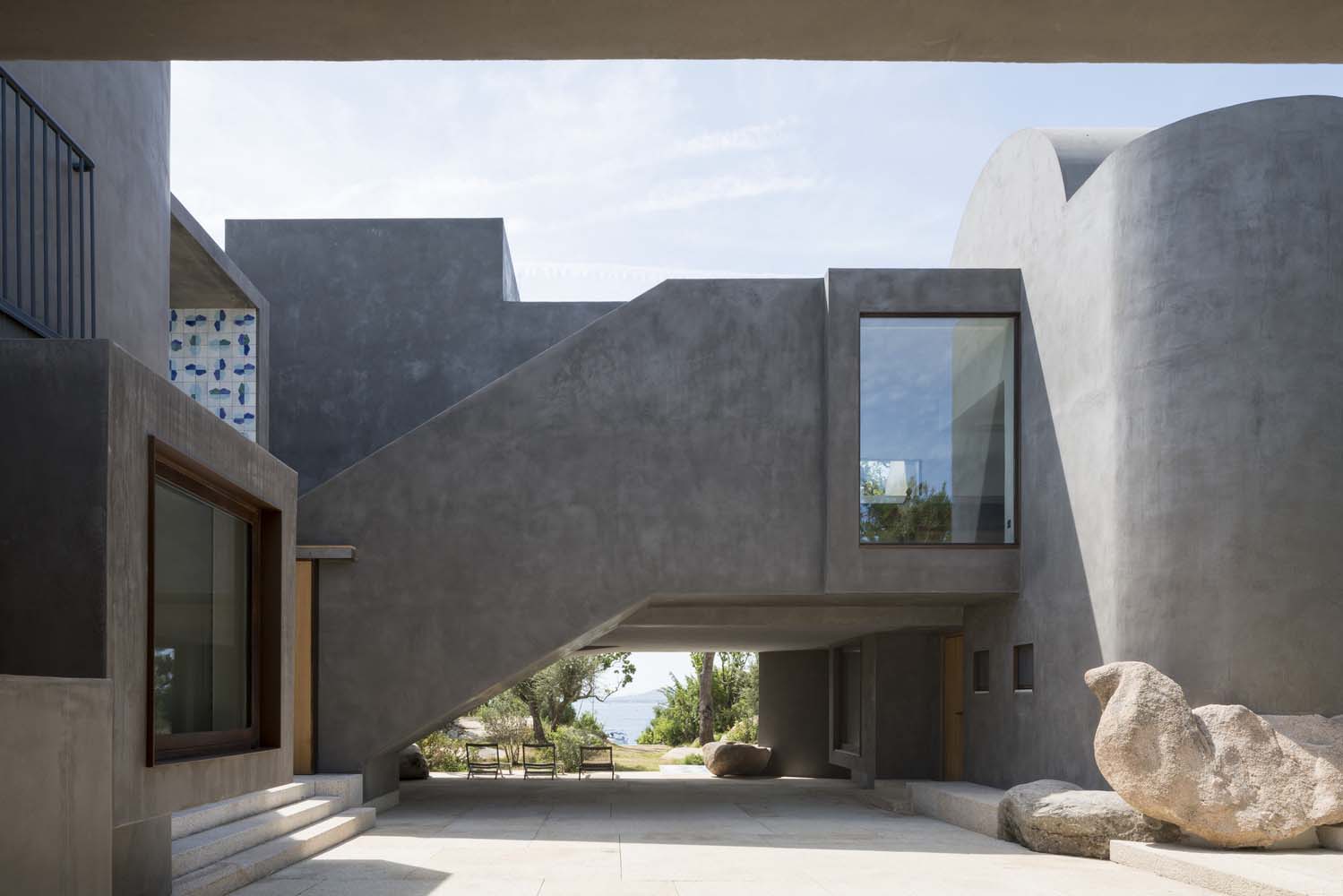 The layout is unique, with the primary entrance being a courtyard that transitions smoothly, echoing the design philosophy of intertwining different spaces.
The intersection of two primary axes – one facing the sea and the other pointing to the rocky cliffs – forms the core of the house's design. This crossroads offers diverse places within the site and a two-tiered layout that both feel like the ground level.
Innovative features such as a green terrace named "the flying carpet" grant residents unparalleled views of the sea. A ledge path also runs alongside the waterfront, serving as a multifunctional space.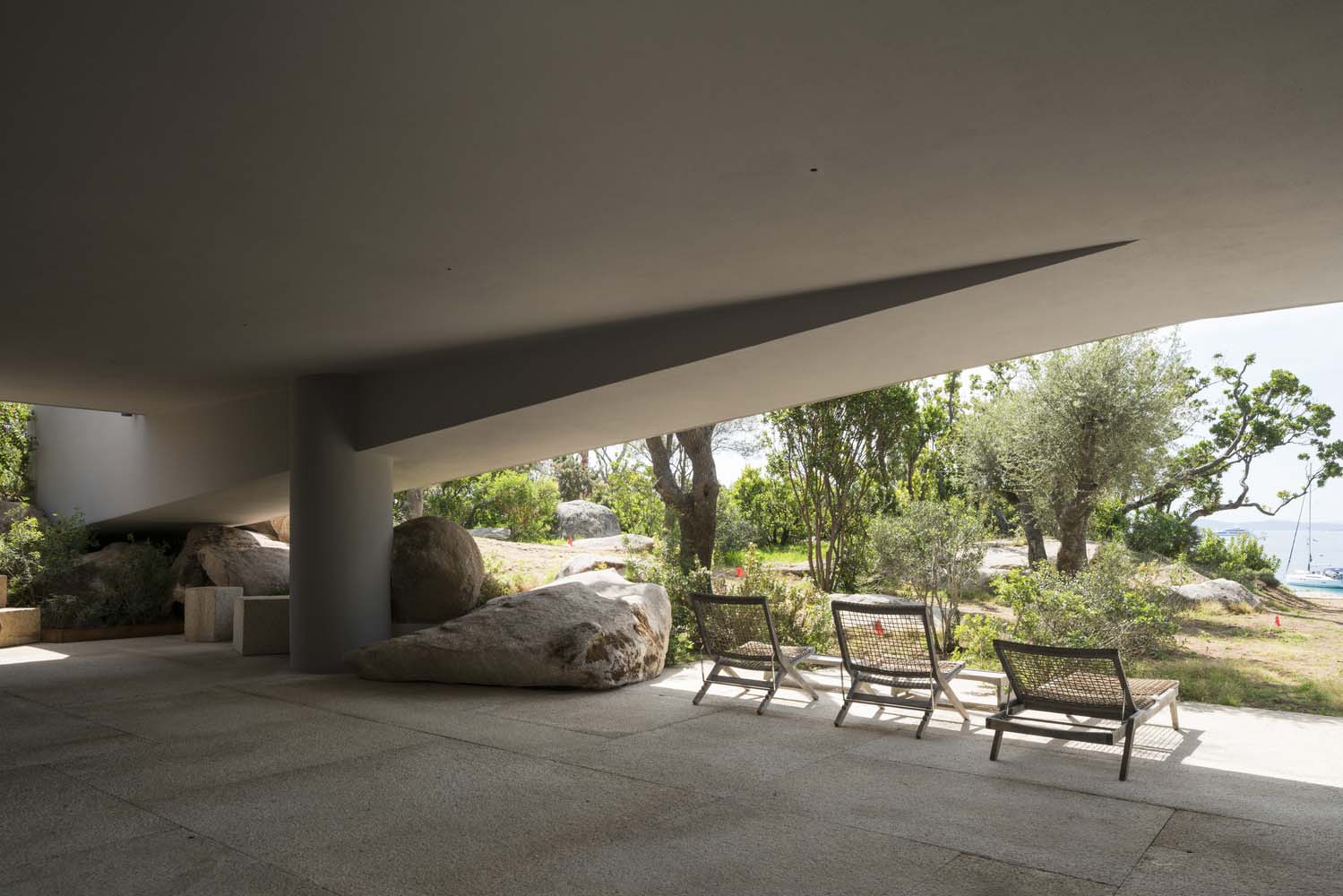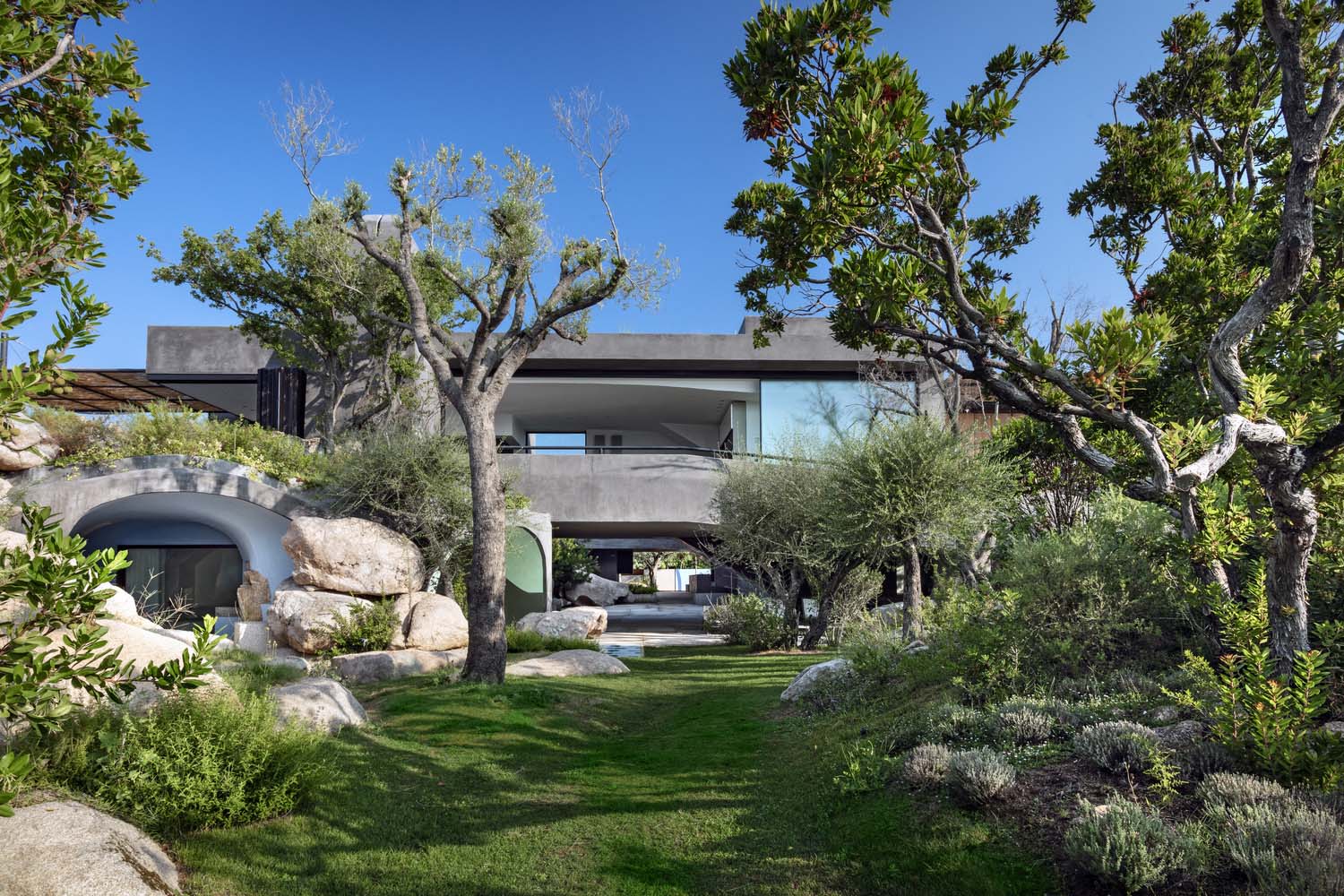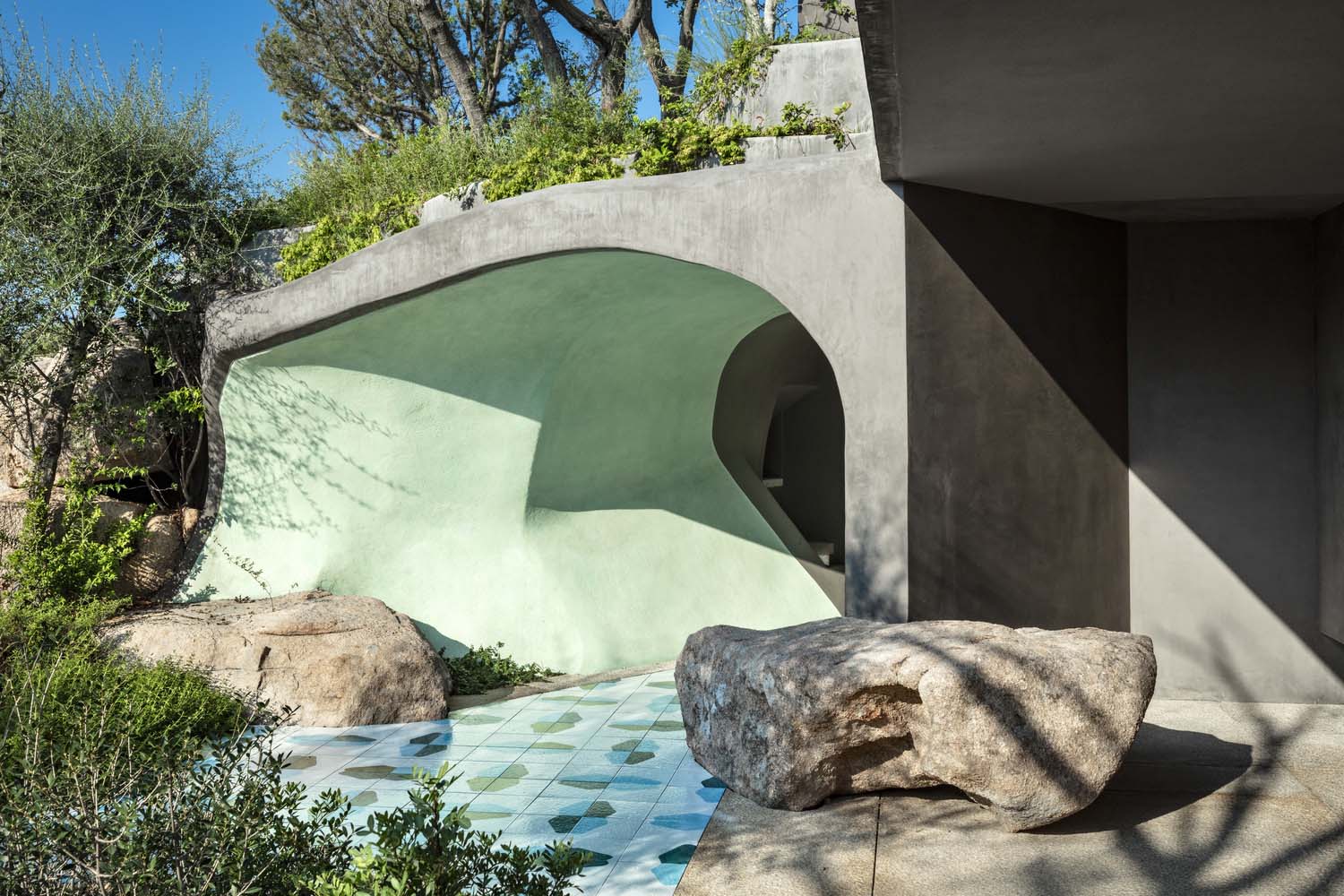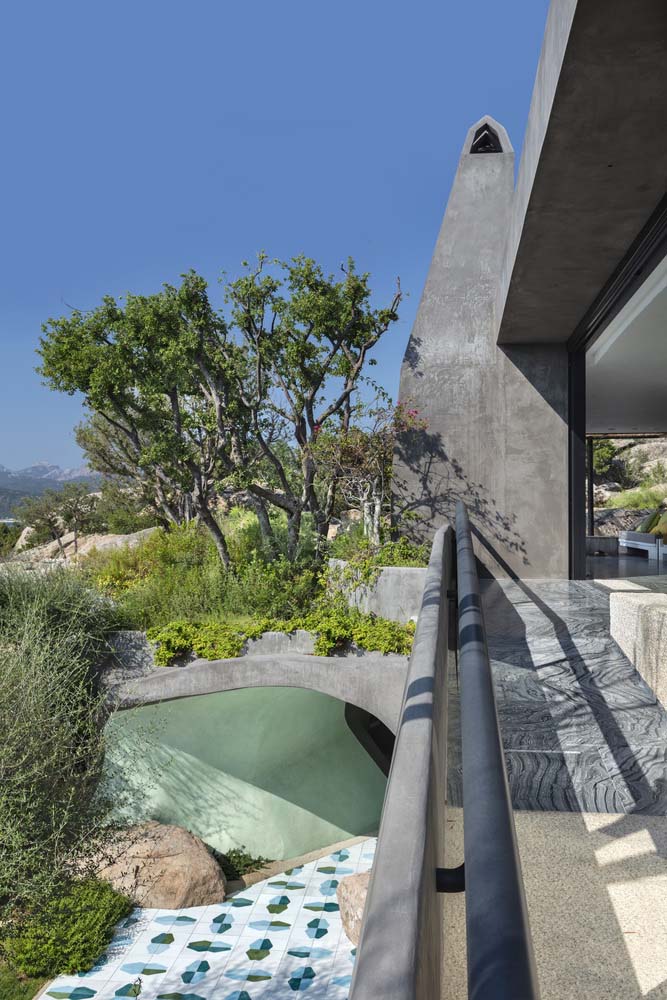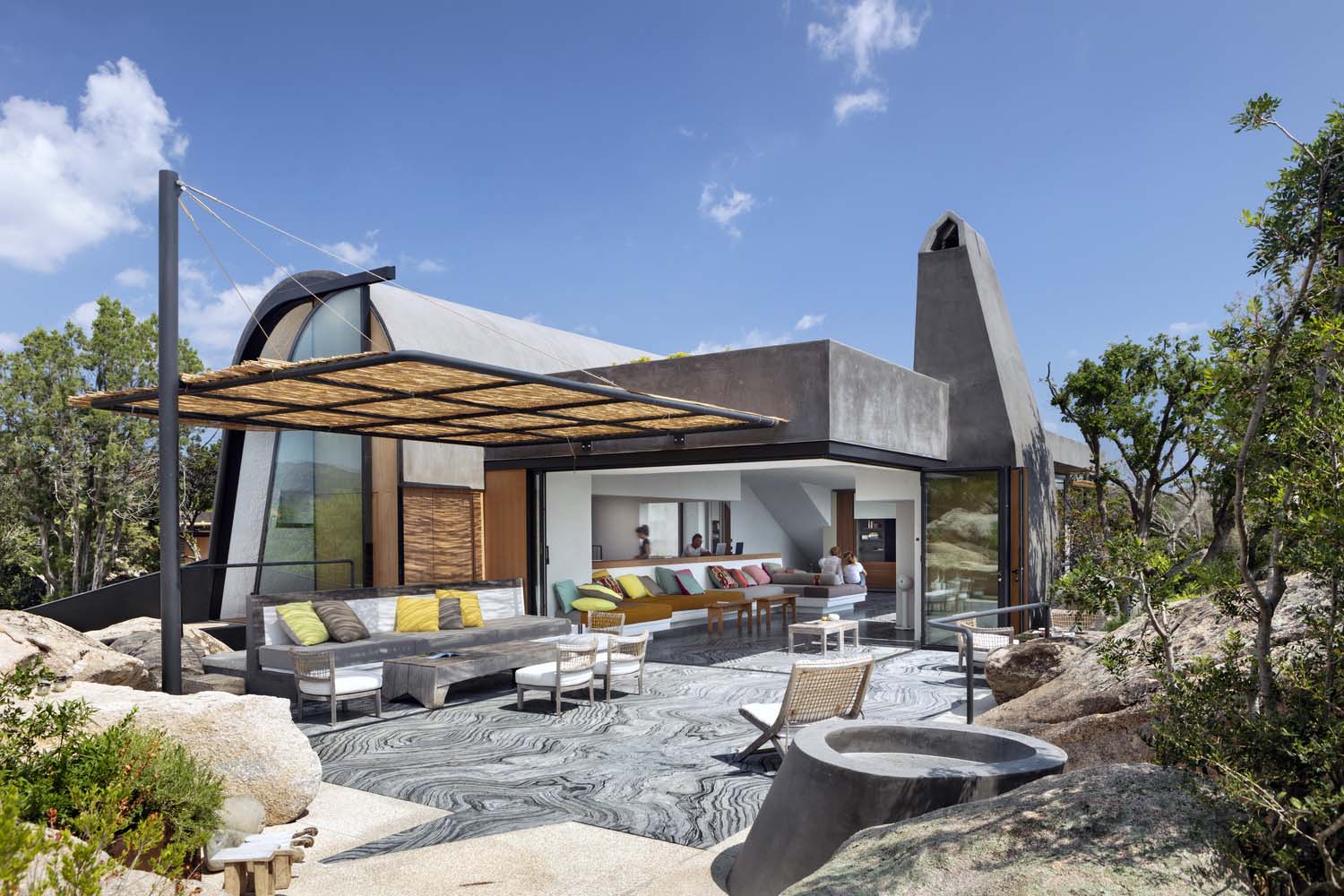 While the house offers cutting-edge design, it holds onto its human touch. Local materials and crafts fuse together, ensuring durability and a touch of humanity.
Within the house, a unique layout takes shape, with rooms circling a central courtyard. This space becomes a spectacle in the evening, with the setting sun casting a radiant glow on the surrounding façades.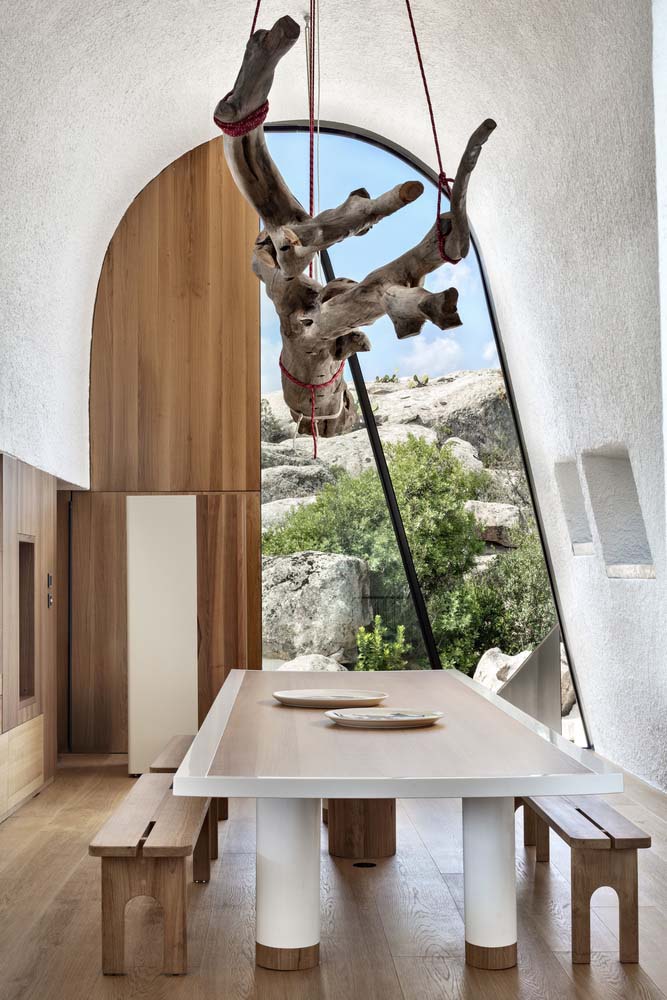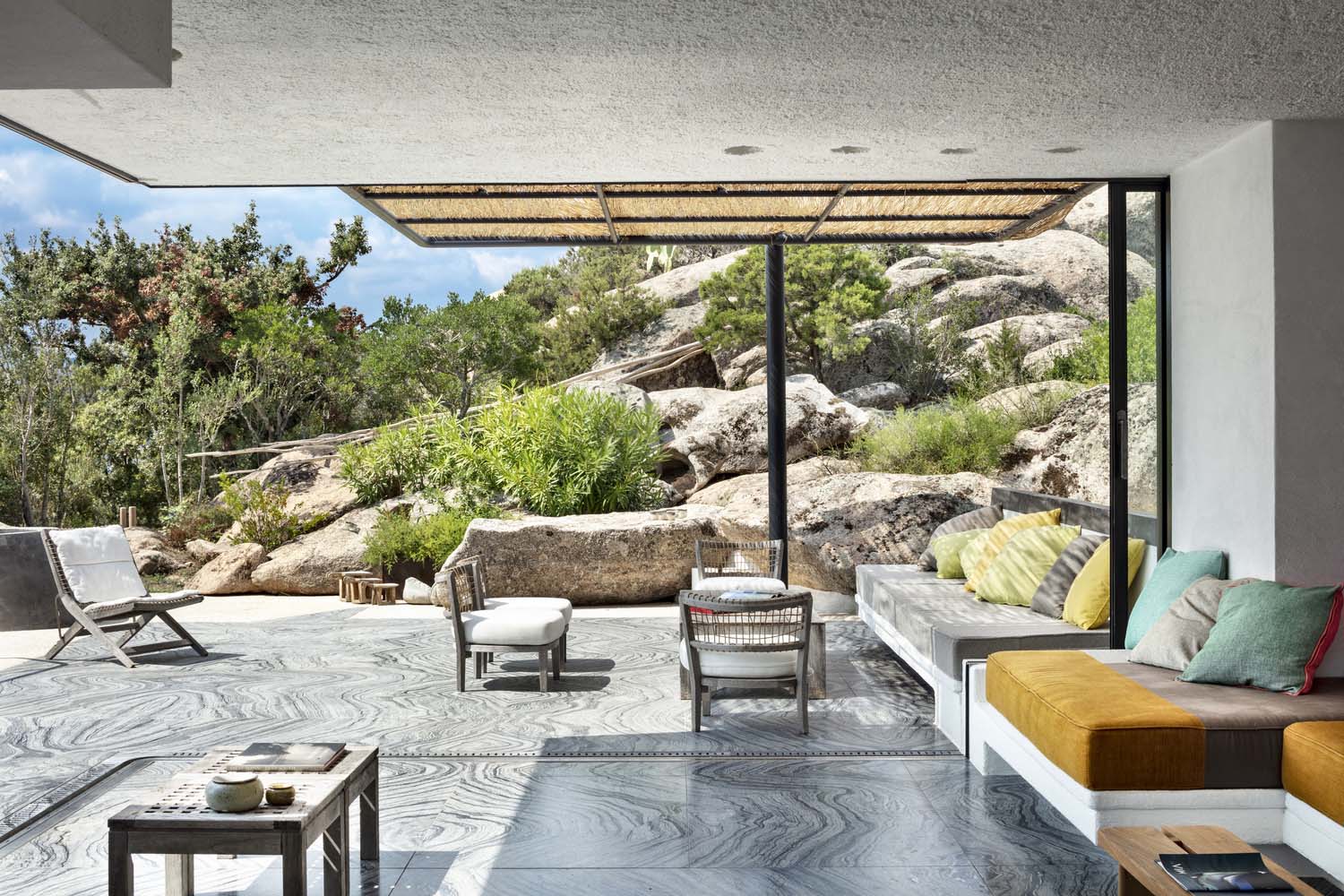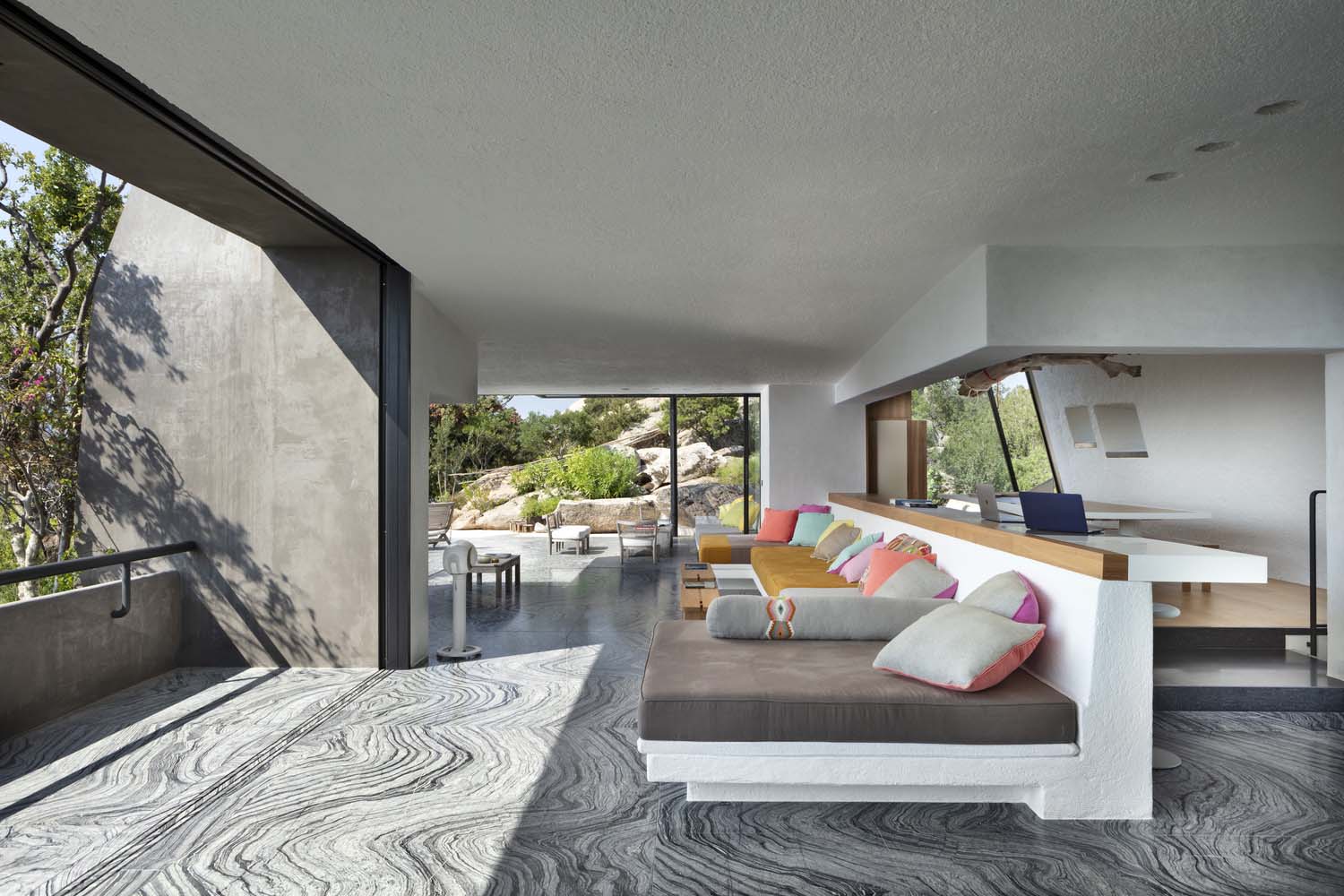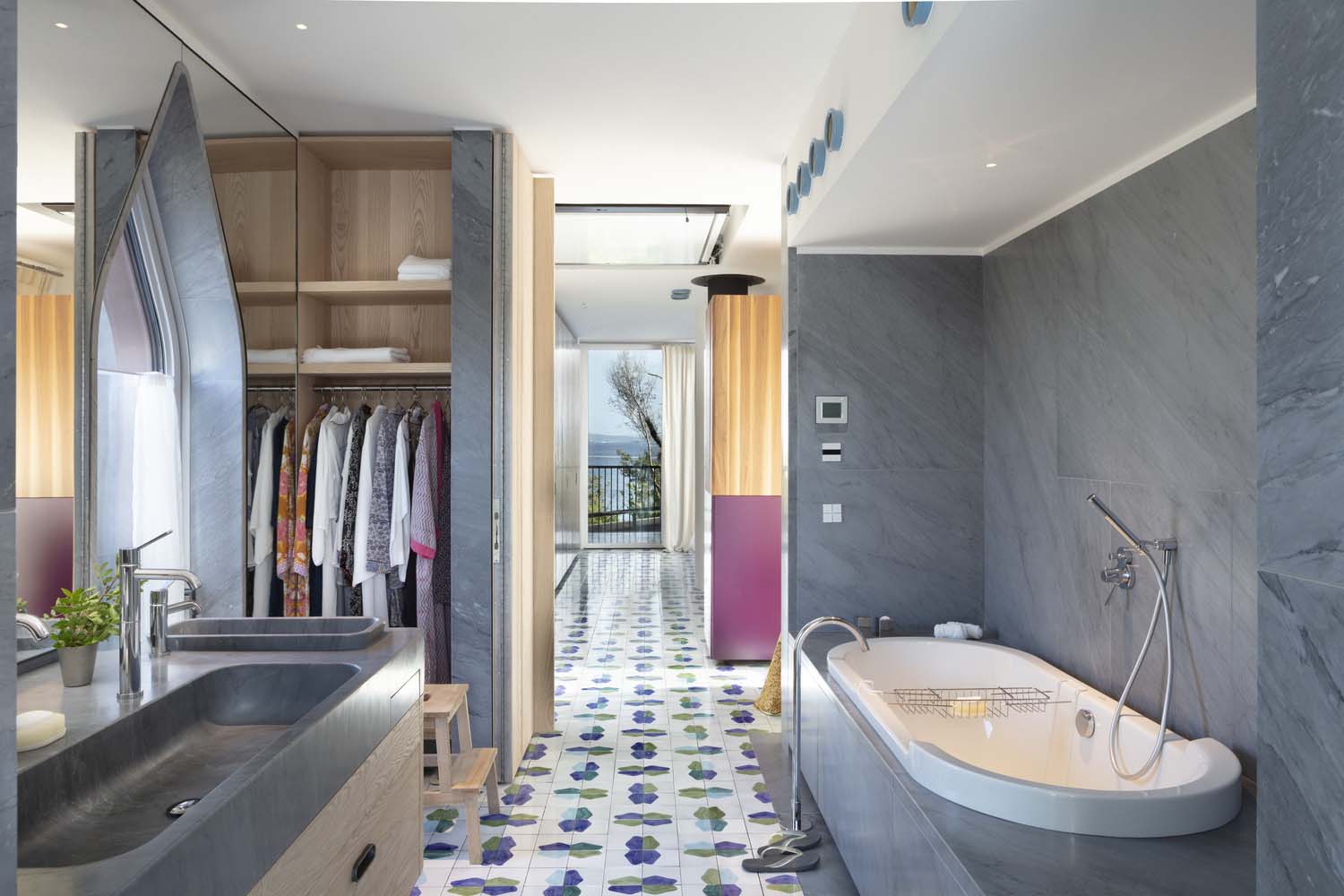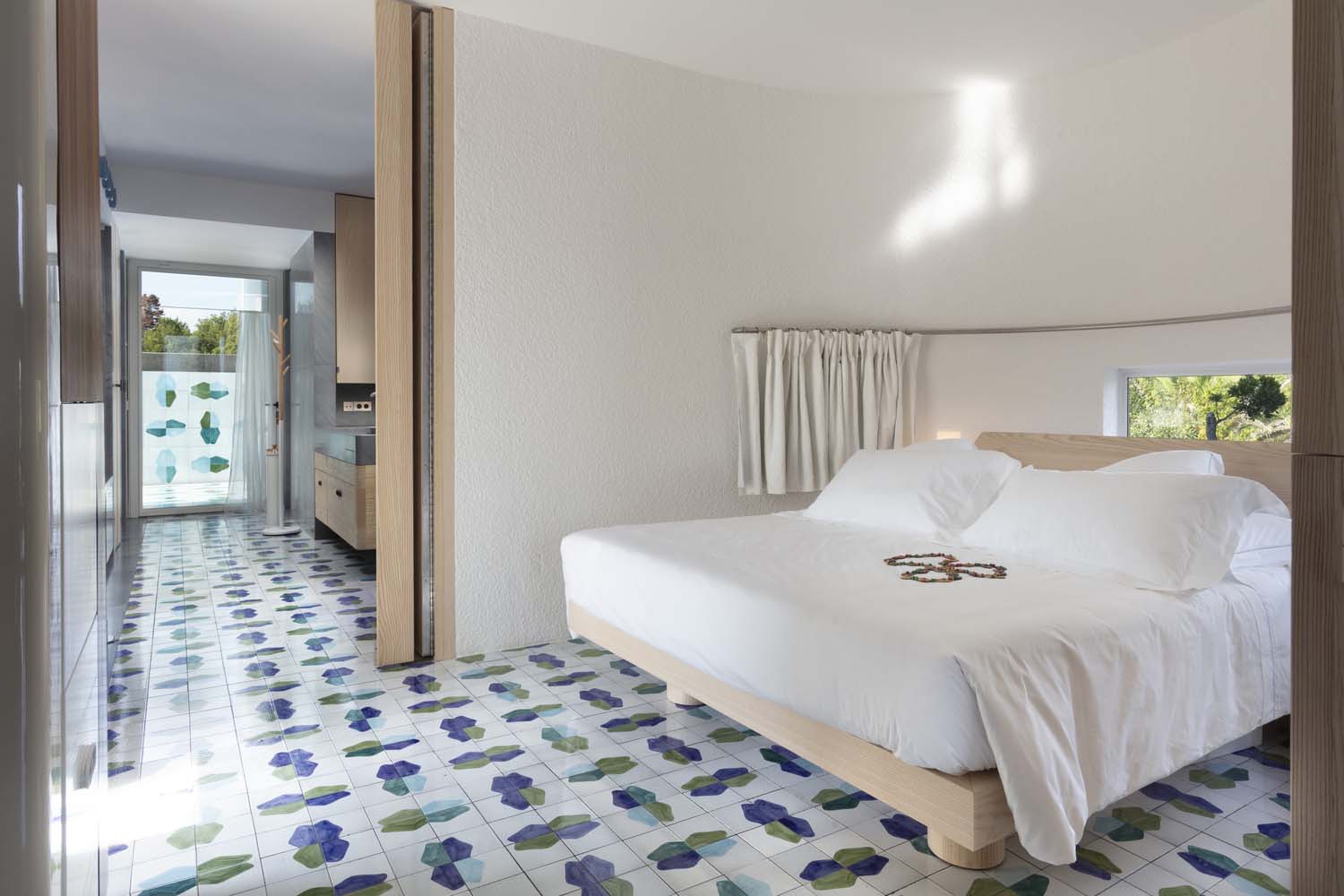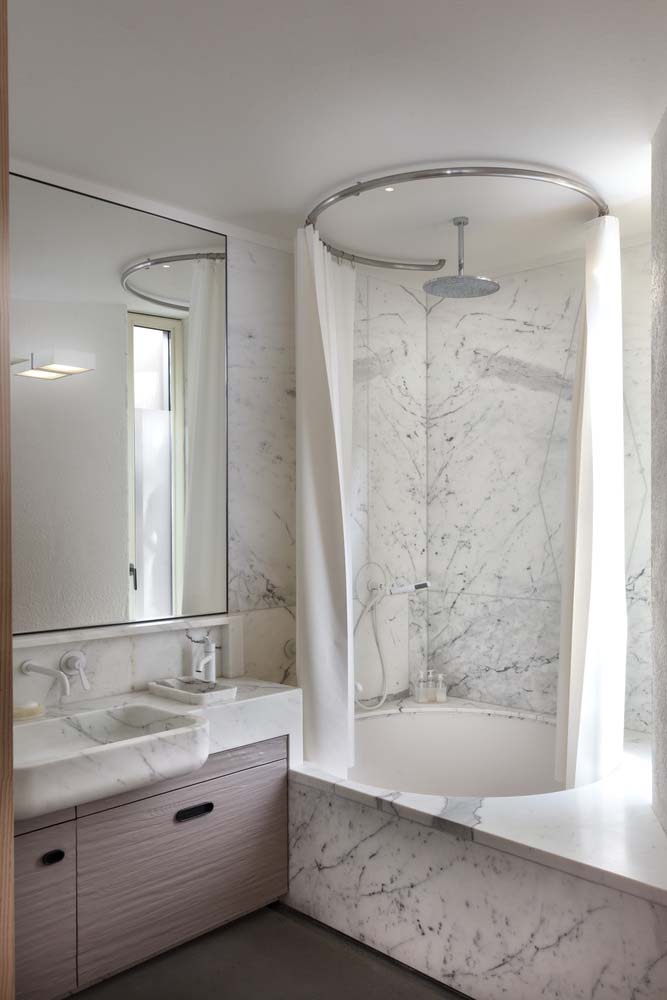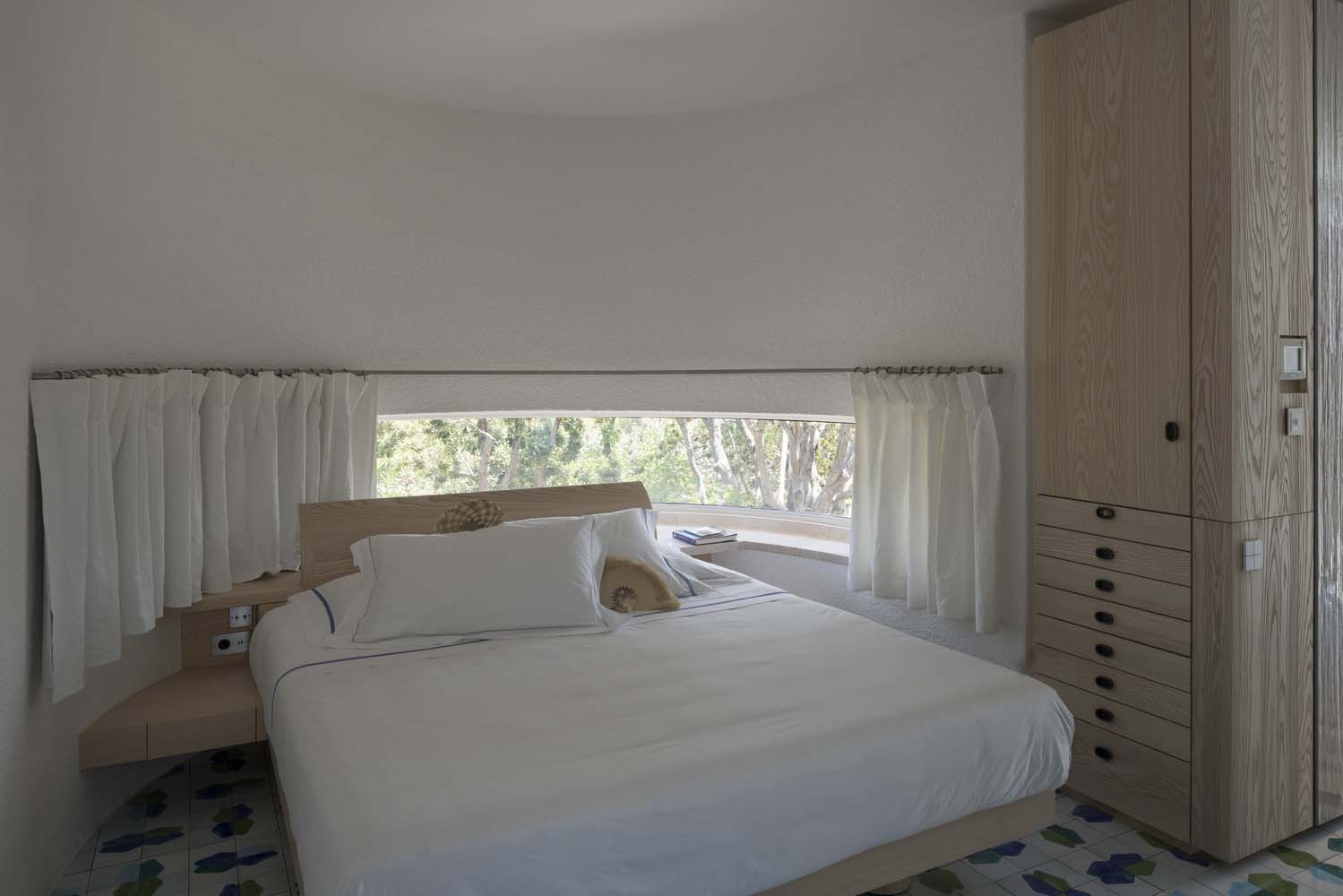 A functional perspective reveals three distinct accesses from the street: the main entrance leading to the courtyard, a spacious parking "boulevard" with a movable wall for unregimented parking, and an entrance to the caretaker's home. These smart design choices ensure smooth movement and accessibility.
The master suite stands out with its expansive design. It encompasses multiple spaces that celebrate the natural surroundings, with views of the sea, courtyards, and patios being core elements.
A staircase from the northern patio provides access to the roof. Half of it is designed as a terrace, while the other half is adorned with greenery, showcasing the bond between the architectural masterpiece and its surroundings.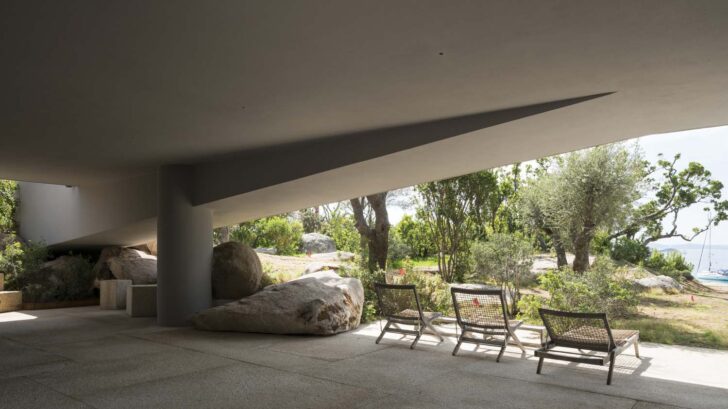 Project information
Architects: Stera Architectures – www.steraarchitectures.com
Area: 1100 m²
Year: 2019
Photographs: Nicolas Borel, Tiziano Canu
Manufacturers: OTTOSTUMM, Artigianato Pasella, Prolaques, Vitroxa
Green Spaces: Plantations et arrosage
Project Manager: Stera Architectures
Heating: Aire