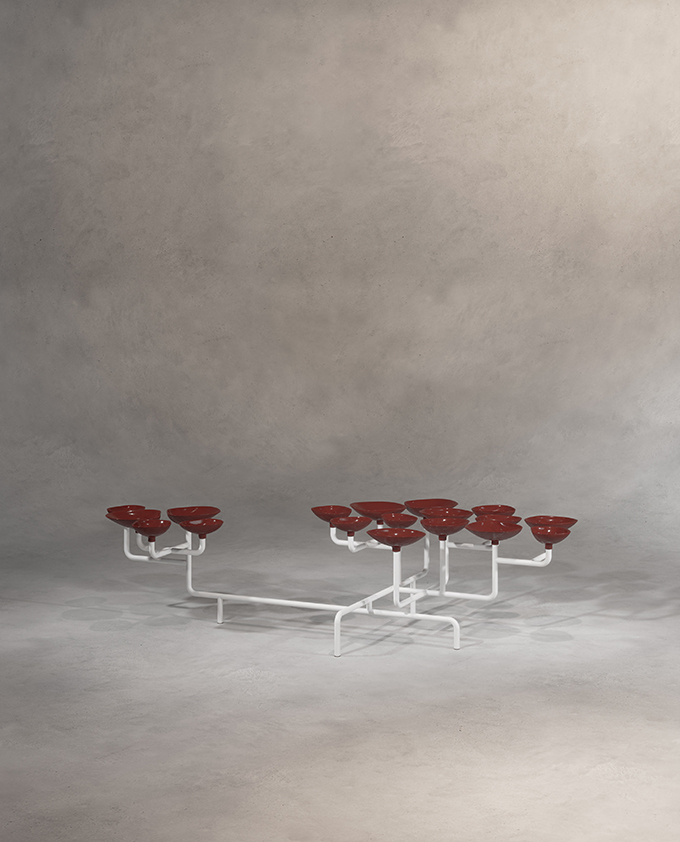 Sergey Makhno Architects designed this stunning table in collaboration with a couture design studio Kofta. The Coral Reef Table that is created without a tabletop and is a part of eco-manifesto and contemplation about what our future can be like. Take a look at the complete story after the jump.
From the designers: Warmer oceans, overfishing, pollution, and gradually acidifying waters have destroyed more than a third of the world's shallow tropical coral reefs. More than 90 percent of the world's near-surface coral habitat could be gone in the next 30 years.
Table CORAL REEF repeats the form and the color of the actual oceanic coral reef. The white metal twigs hold scarlet ceramic plates that replace the tabletop. Because you don't need more, just your plate and people around. CORAL REEF is a table to forget about the mobile phone, cosmetic case, or a purse.
It's really simple to use the table. Plates can be easily removed and put back on the metal carcass.
Every ceramic plate is handmade.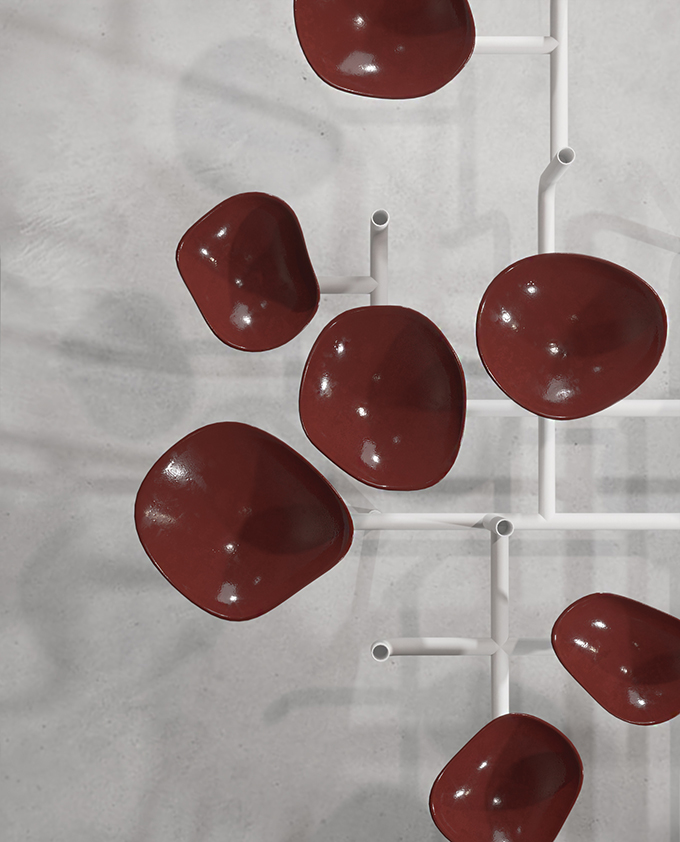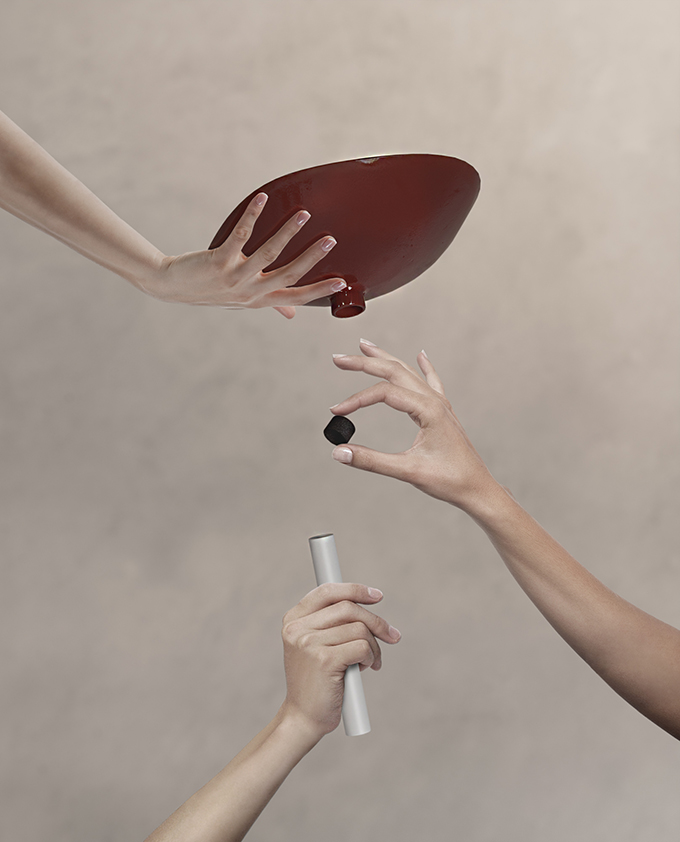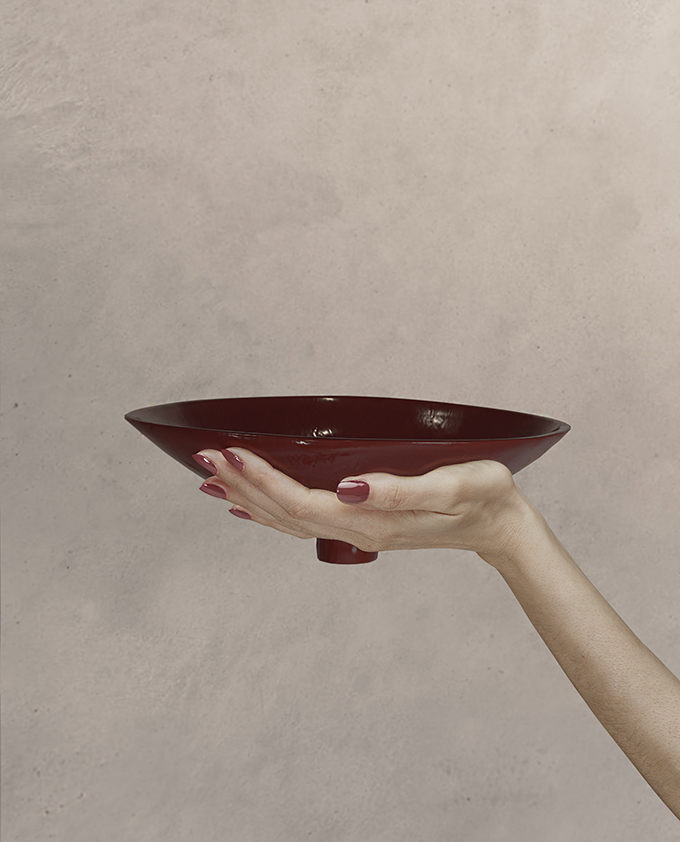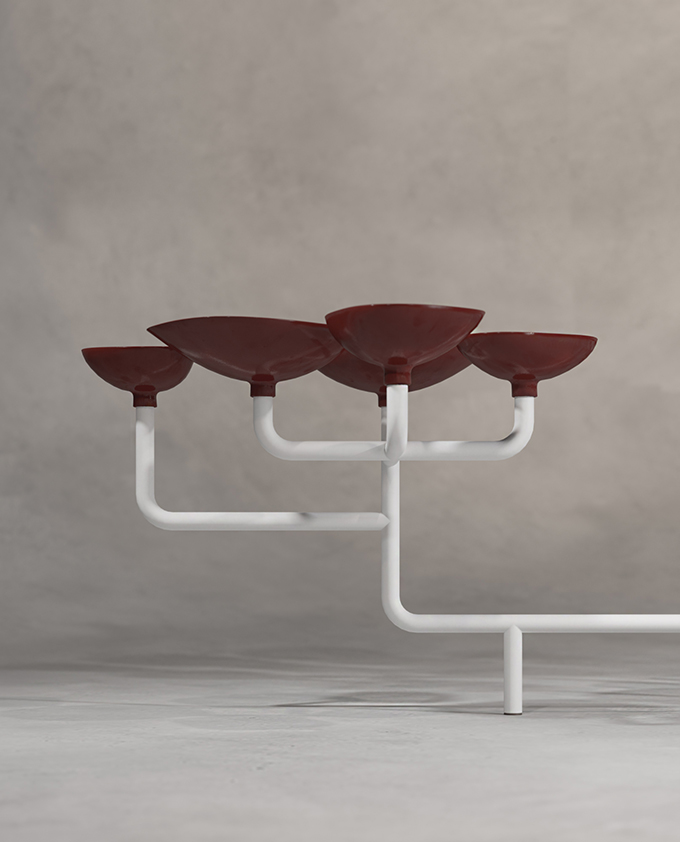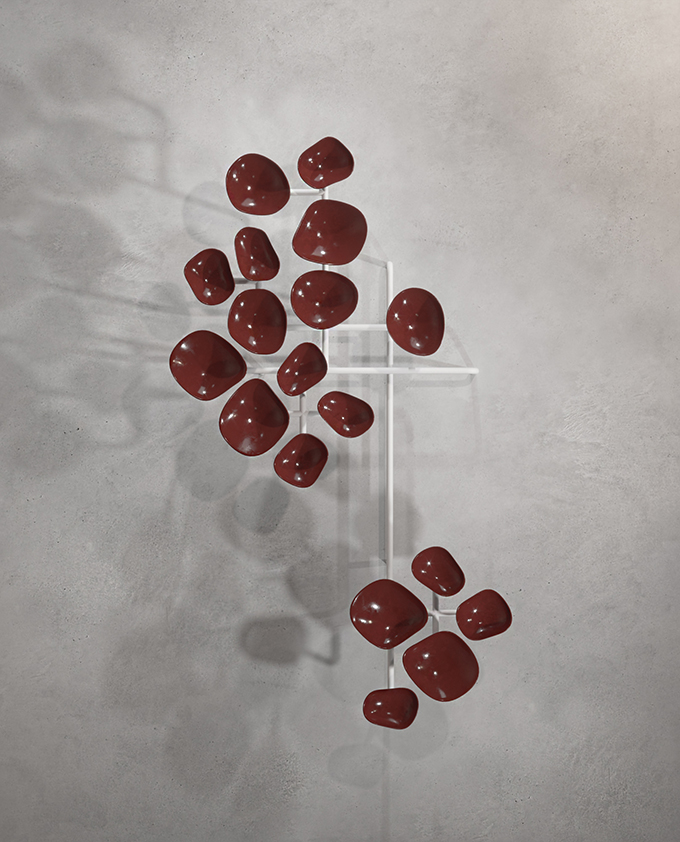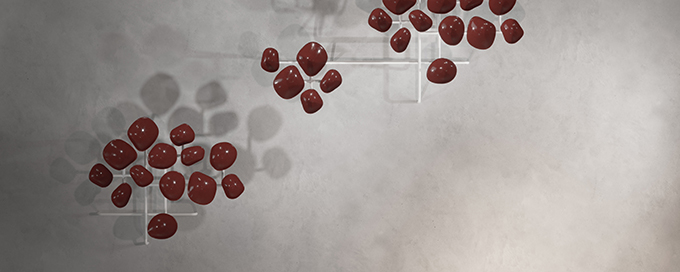 Find more projects by Sergey Makhno Architects: mahno.com.ua
Images are courtesy of Sergey Makhno Architects