Dror Kaspi of Adroma Design designed these concrete and aluminum lights that come in two variations, a pendant light, called Split, and a table lamp, called Release.The design of the partially split concrete cylinder reveals a glowing light from the inside, which was intended to demonstrate the contrast between the roughness of concrete and softness of light. Take a look at more images below.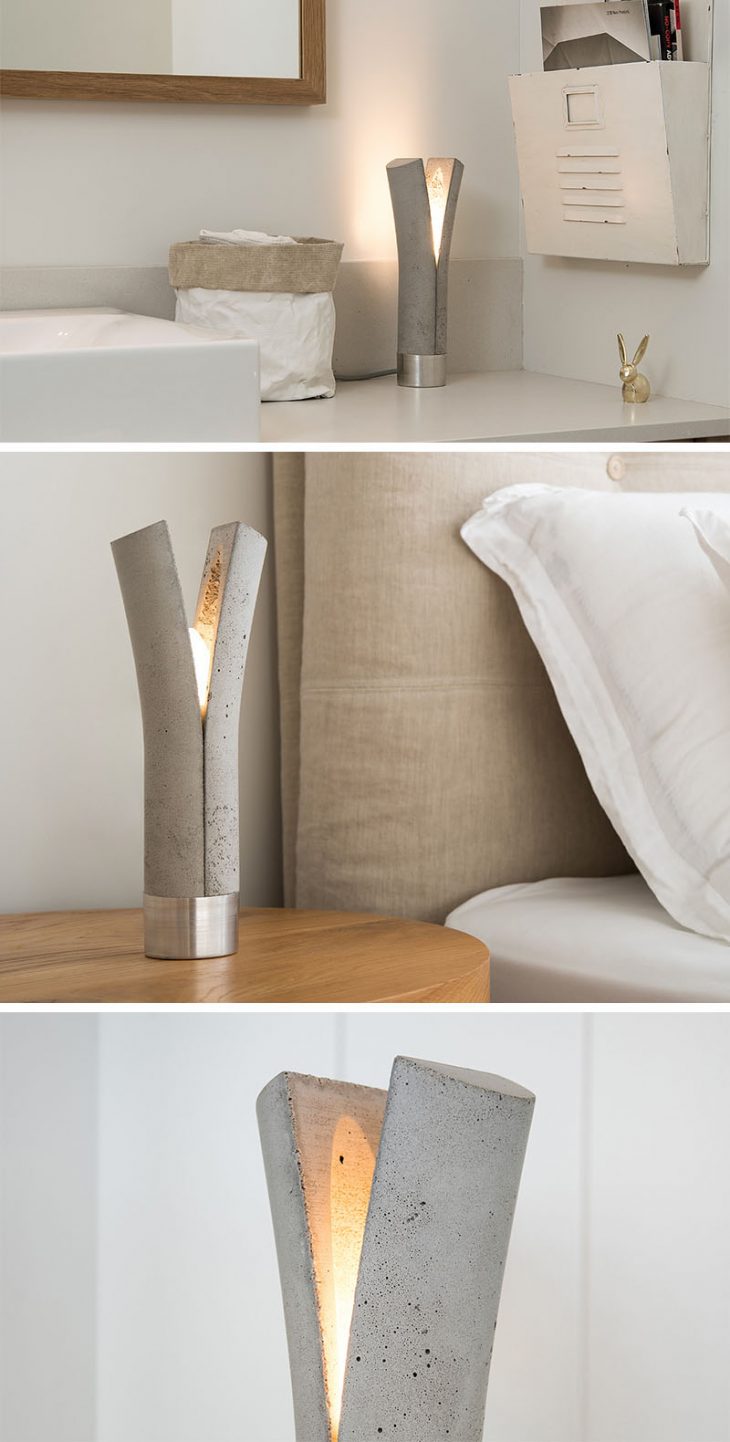 Split is a lamp that comes in two versions- table or pendant and is made of concrete and aluminum. The unique shape insinuates a previous action of force opening of a rigid cylinder to reveal a gentle light hidden inside.
It is a demonstration of contrasts that brings out the fragility and vulnerability of the most resistant while creating an intriguingly flowing minimalistic shape that unites the symbols of both genders into one body.