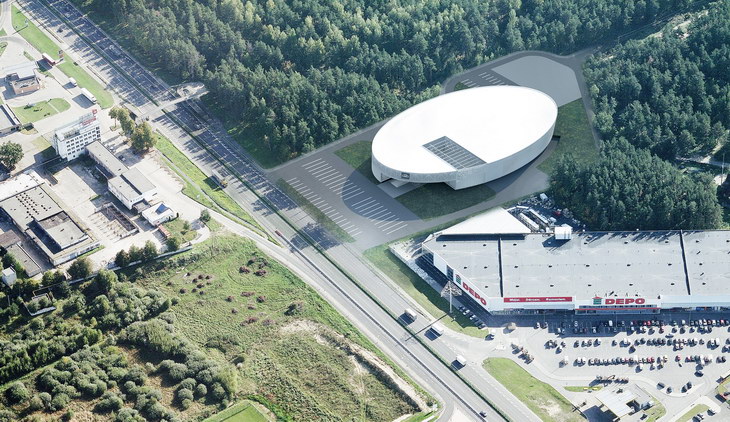 Maris Bardins and AR.4 architects propose to create a powerful character of the supermarket – simple and extraordinary building that visually resembles a "cloud" and "flies" above the ground thus associating this unique building with "SKY" supermarkets all around the world promoting recognition of the company. Cloud of Sky proposal won a second prize in November 2013. on International competition.

From the Architects:
SHAPE

The building shape is designed as simple as possible to make the concept clear as well as to fit the building in different land plots. The oval-shaped form contrasts with surrounding buildings thus highlighting the supermarket in environmental context. Entrances are emphasized with few cuts from the building volume, maintaining the simplicity of the shape. The building is lifted up to create parking area under it thus making the building visually "flying" above the ground. The simple geometry of the building allows reaching high energy efficiency.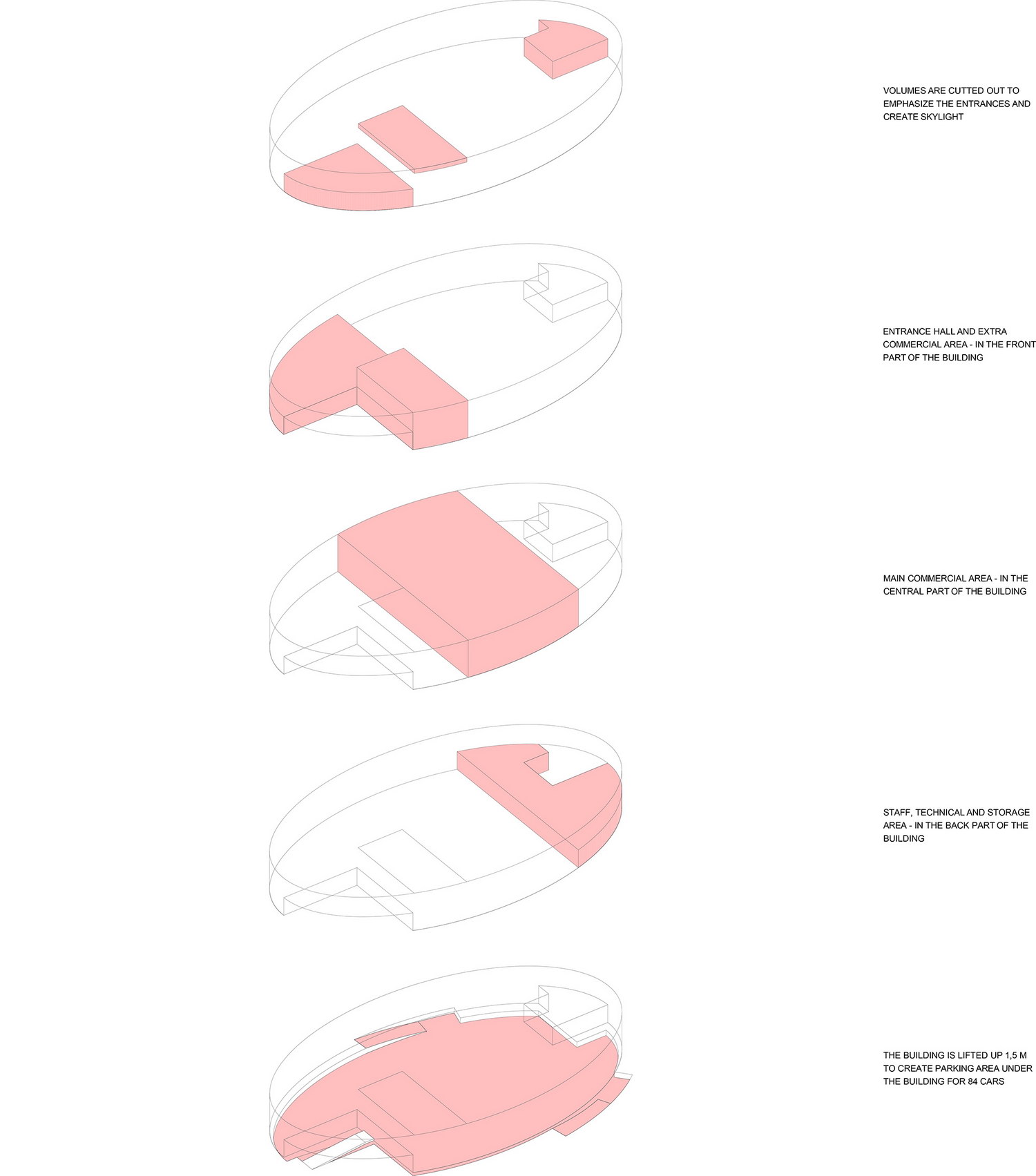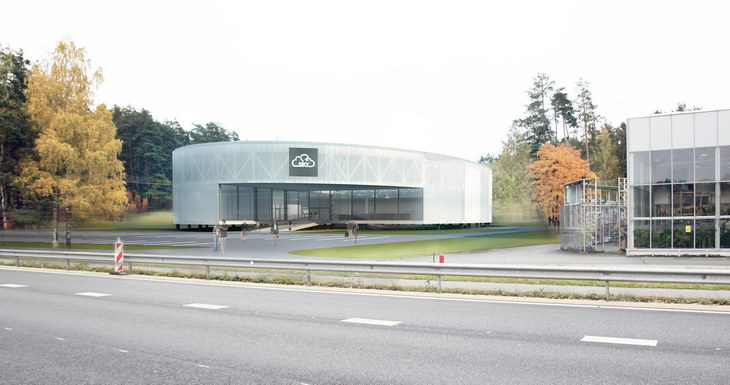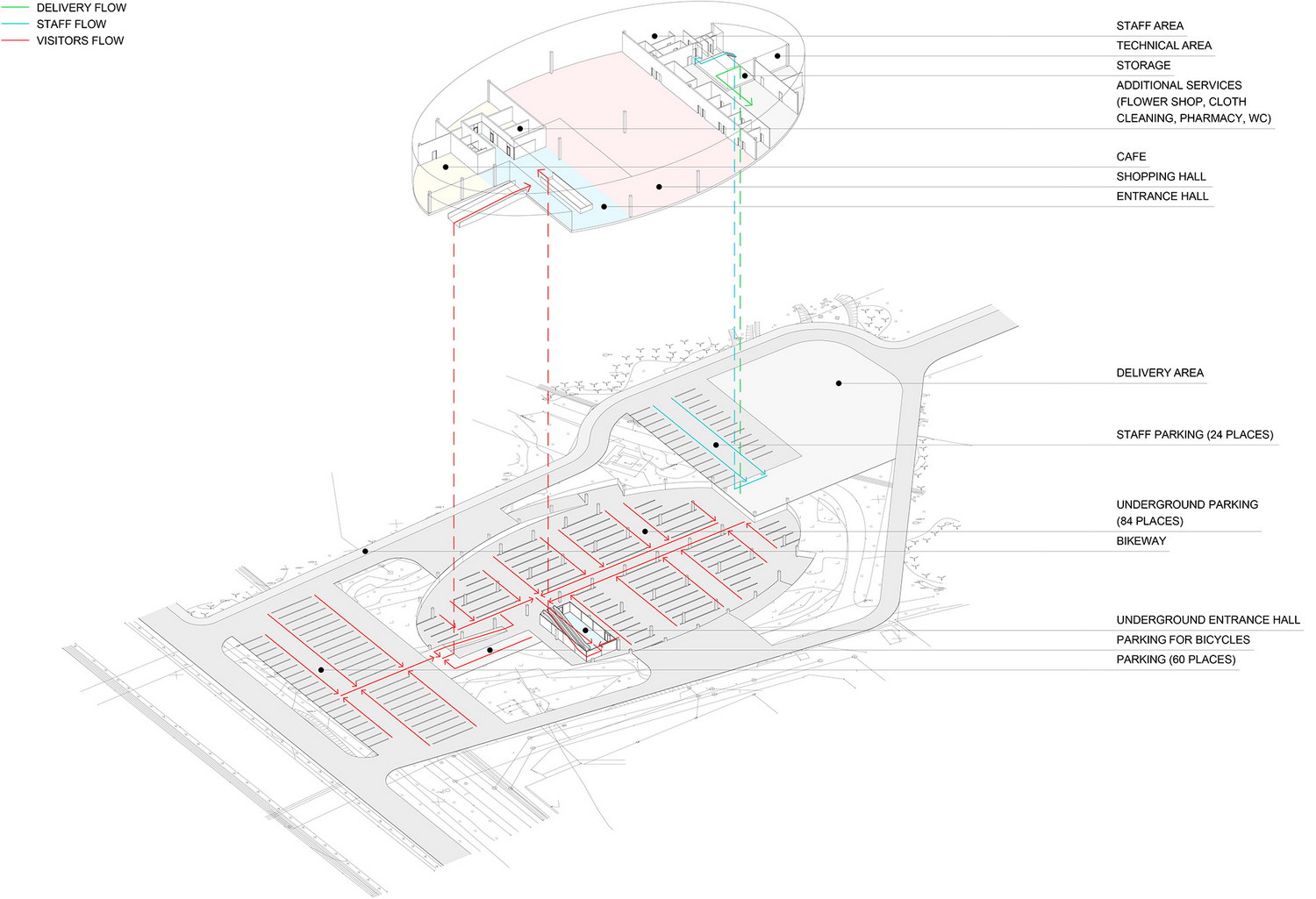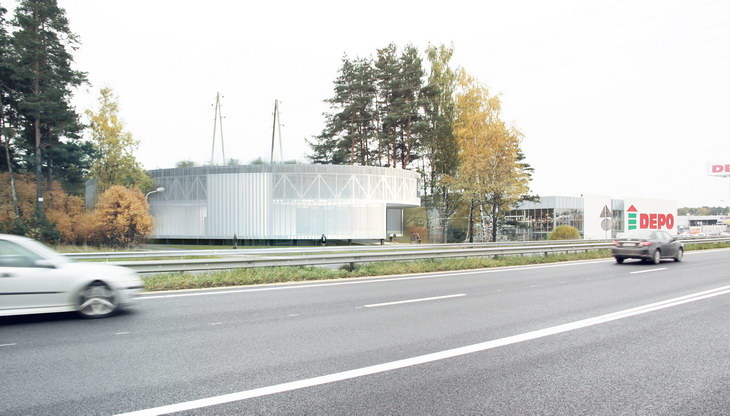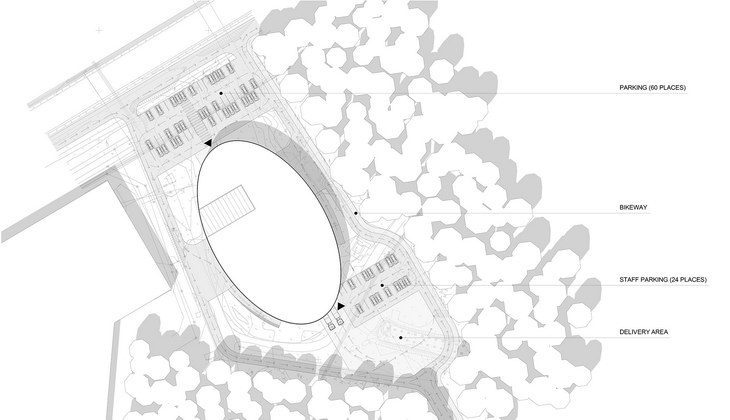 PLACEMENT OF THE BUILDING

The building intended to be placed in different kind of plots in different countries and situations. Therefore it has to be suitable for land plots of various shape and size. The simple oval-shaped volume fulfills not only this expectation, but also fits into landscape as well as town-scape. The building fits in well in any urban environment because all facades are equally aesthetic. The shape of the building allows easily organizing transport flows around it and provides easy delivery and parking possibilities for staff and visitors. Access roads can be organized from every side that makes the building universal for every appropriate size land plot in every situation.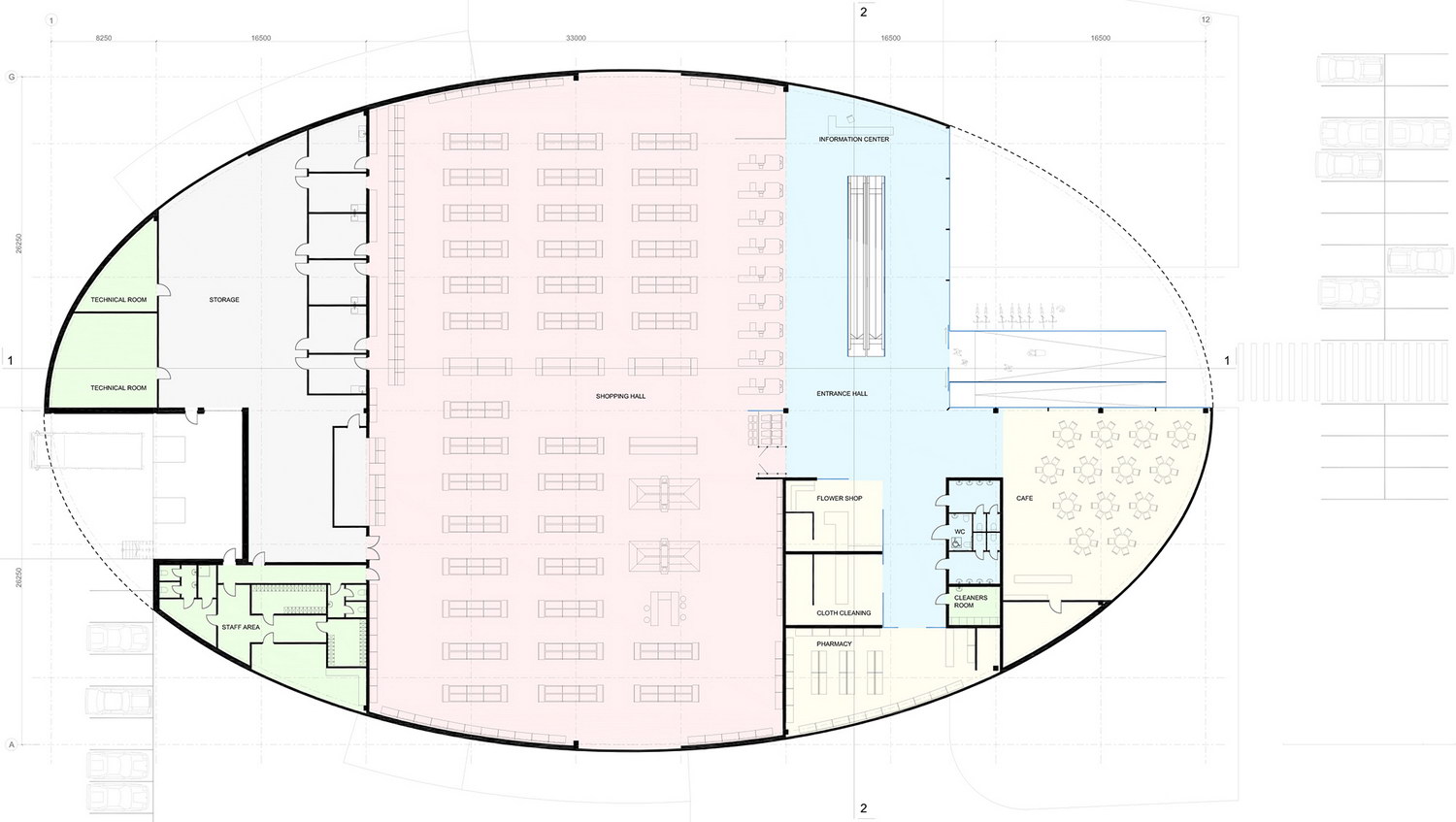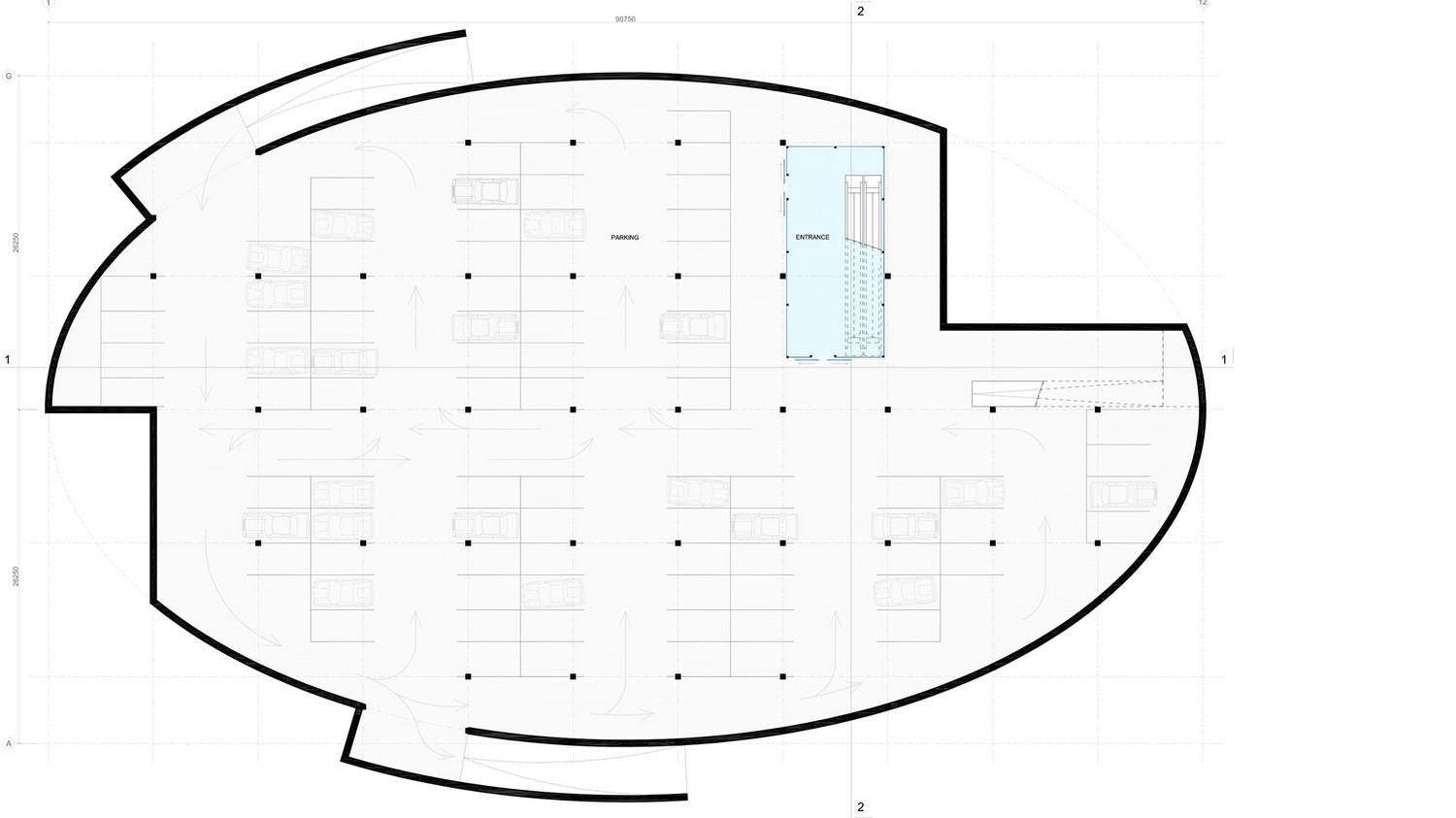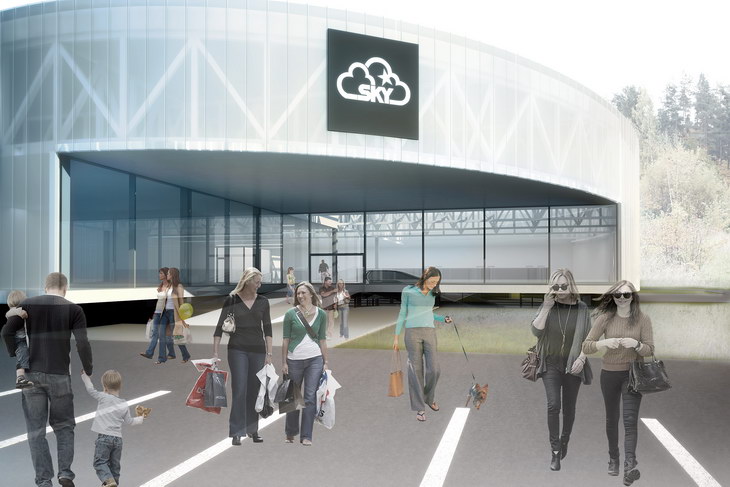 FACADE

Polycarbonate wall sheets are used for facade to create the building visually solid, light and volatile. A key feature of this material is its transparency. The use of natural lighting creates a more comfortable ambiance and allows reducing the consumption of electricity.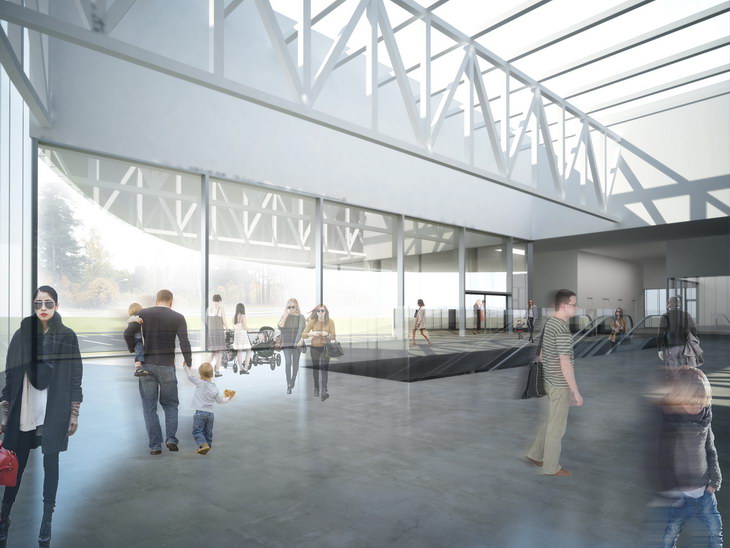 Project: Cloud of Sky
Designed by Maris Bardins and AR.4 architects
Size: 3025 m2
Location: Riga, Latvia
Website: a4architects.com