Interior designer Dana Shaked designed this innovative ice cream stand in Modi'in mall in Modi'in-Maccabim-Re'ut, Israel. Take a look at the complete story after the jump.
From the designer: Daisy is the typical, "not typical" mischievous kid. She is curious and in a constant search for the perfect dessert. The one to rule them all, a dessert that the younger generation could identify with and that would look glamorous on social media.
Daisy's story comes to life with the design of the extraordinary stand which offers a variety of creative and indulging desserts partly based on the use of liquid nitrogen. In the stand you can find fresh ice cream with numerous toppings, soft serve American ice cream in different colors, Belgian waffles, unique shakes, natural yoghurt, frozen yoghurt and more.
The toppings chosen by the customer are put into the mixer and are frozen with liquid nitrogen from a big gas tank. Finally the desert is served in special handmade cones and cups.
Just like the distinct desert making process, the stand was designed accordingly with a bold and wild character.
Six pink arcs in different sizes are placed at the top of the stand and throughout are circular led lights that are combined with white clouds. The latter simulate the nitrogen clouds that spill from the mixers in the desert making. At the stand's front there are five big watches which simulate the nitrogen tank's pressure gauge.
The stand's perimeter was covered in gray concrete like surfaces in order to contrast the various colors of the many toppings.
At the center of the stand there's a storage and washing unit for the mixer bowls and at the back wall are the ice cream and yoghurt machines.
Above the machines is a big led display constructed from a number of smaller displays which presents the menu in an impressive form. At the corners of the stand there's a coffee machine, waffle maker and even more deserts.
The young customers have many picture perfect spots to take photos of themselves and their deserts including a huge selfie wall that was made just for that.
Around the stand are seating areas for the kids and families. The customers are a part of the unique dessert preparation throughout their experience.
Customers keep falling in love with Daisy's crazy world and the brand is destined to evolve into a big brand with many branches.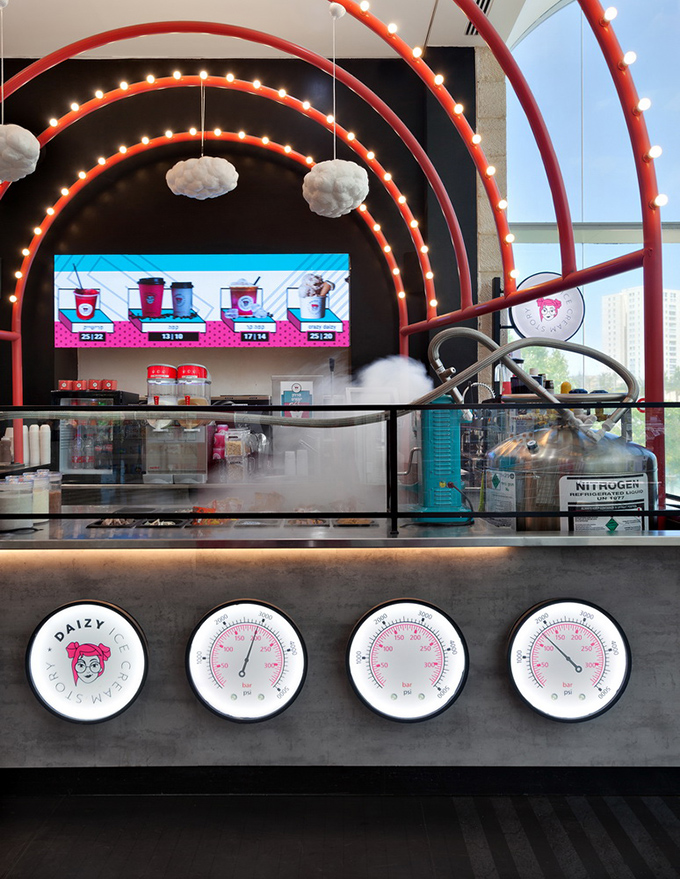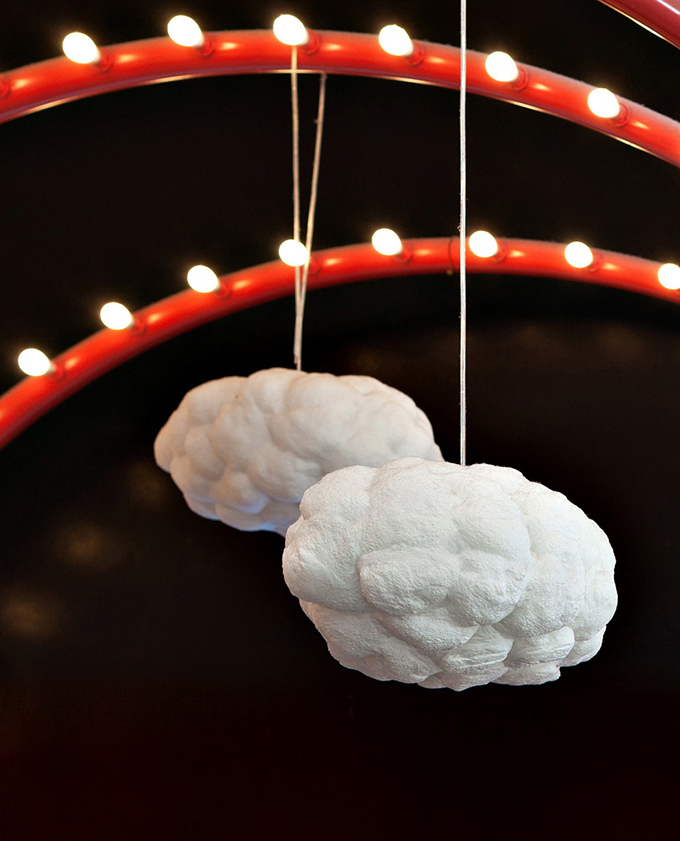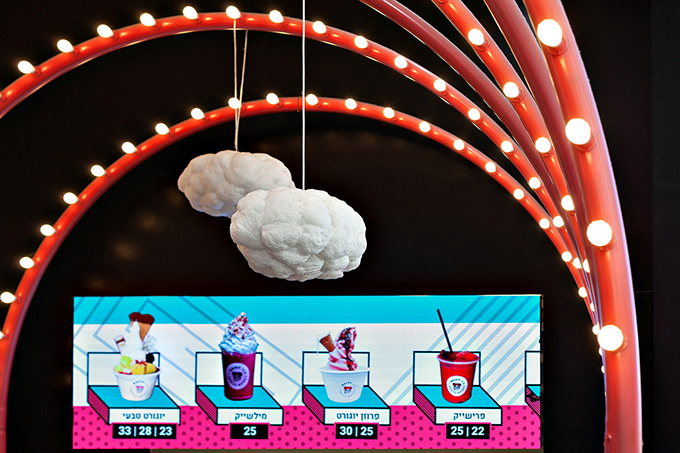 Designed by Dana Shaked – dnshaked.co.il