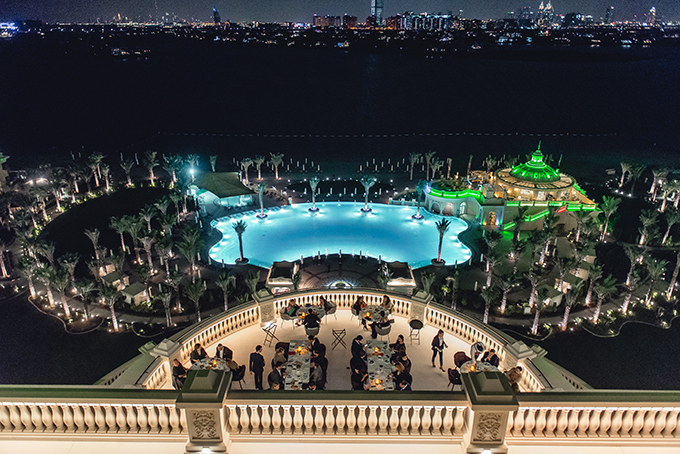 The starred chef Alain Ducasse has opened his first restaurant at the prestigious Emerald Palace Kempinski in the United Arab Emirates. Opened in December 2018, miX Dubai is the largest restaurant owned by the homonymous group, with more than four hundred seats on three levels.
The restaurant is the result of the close cooperation between the Ducasse and Manuel Clavel, from the architectural studio Clavel Arquitectos. Discover more after the jump.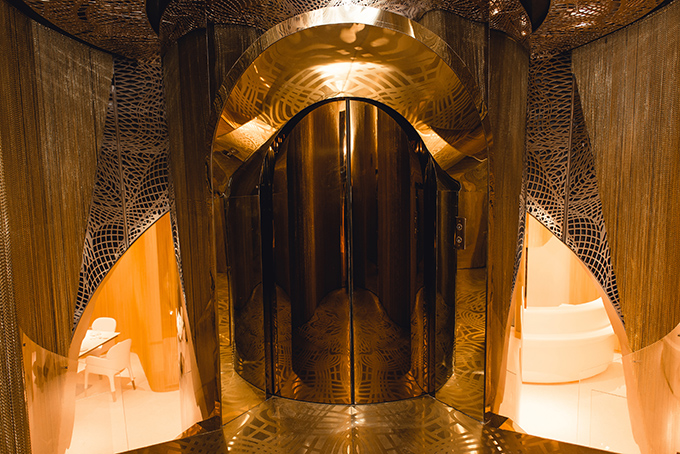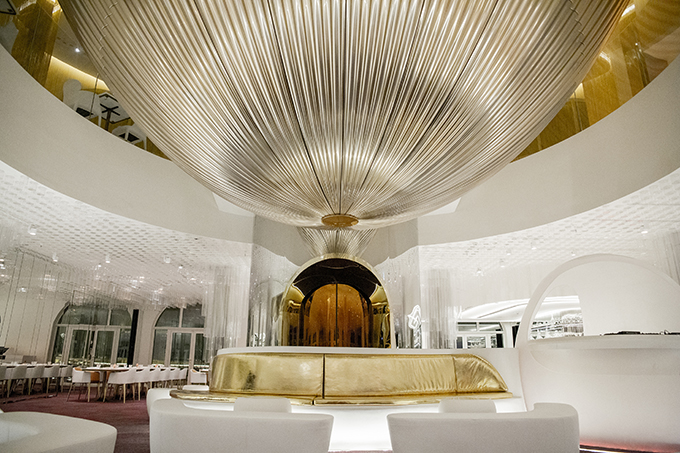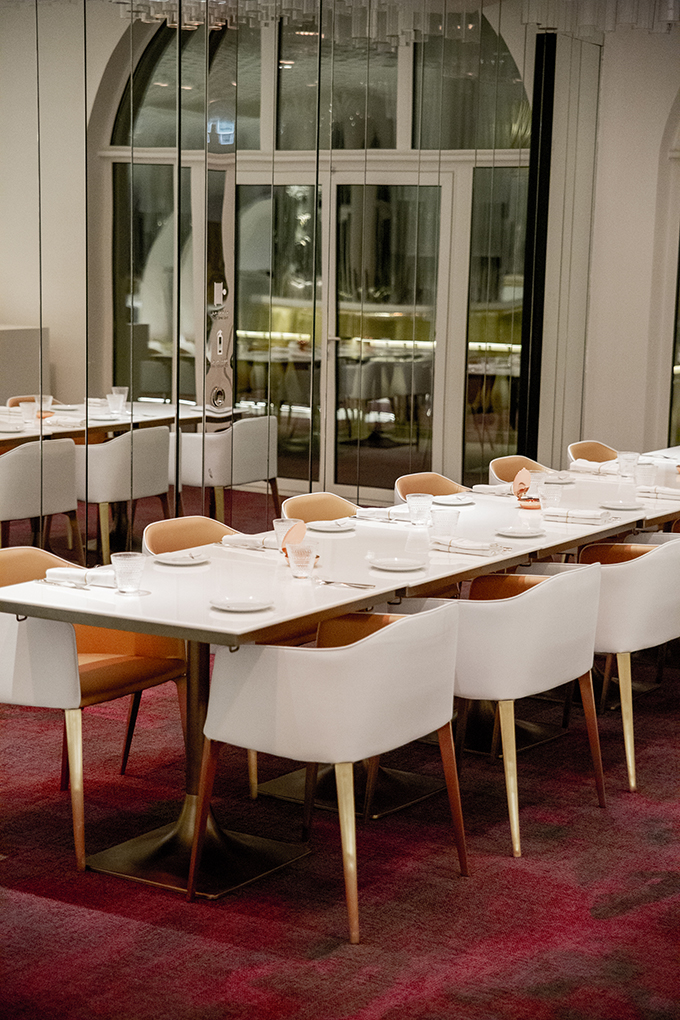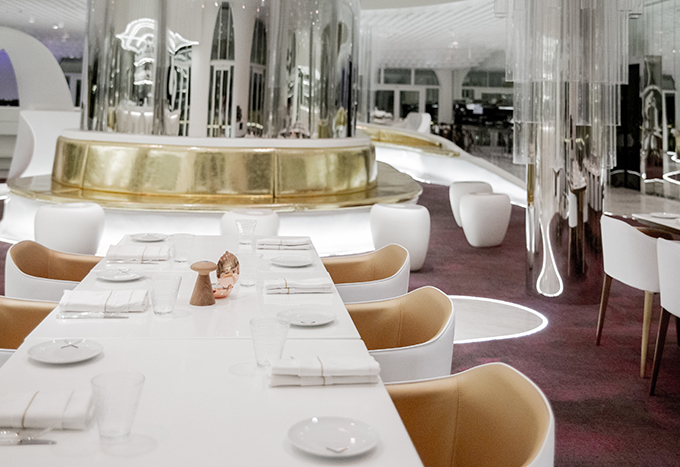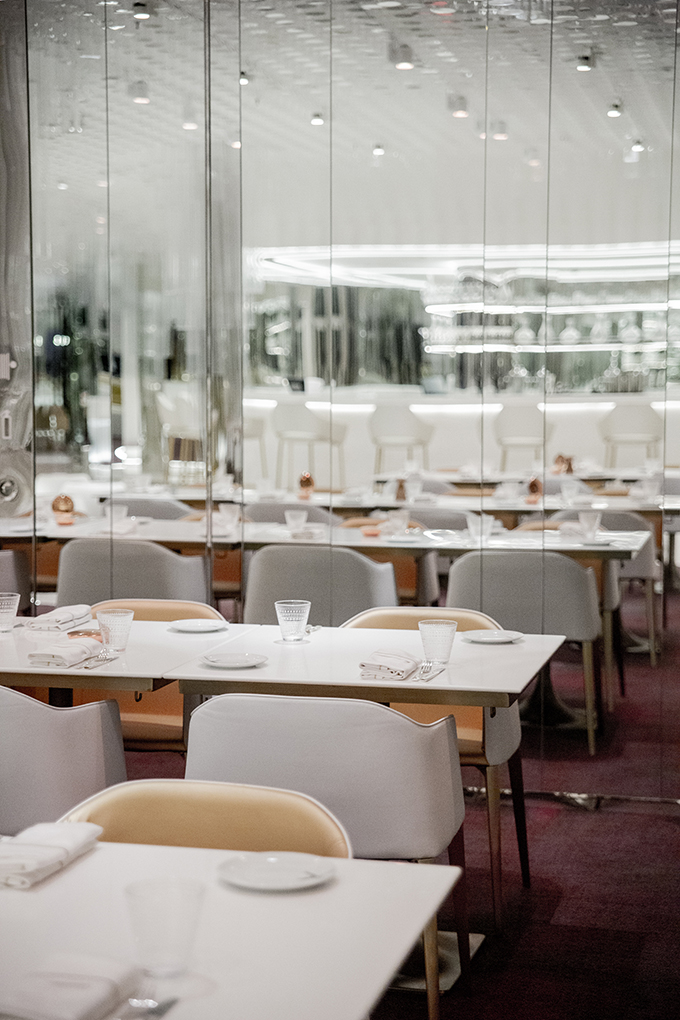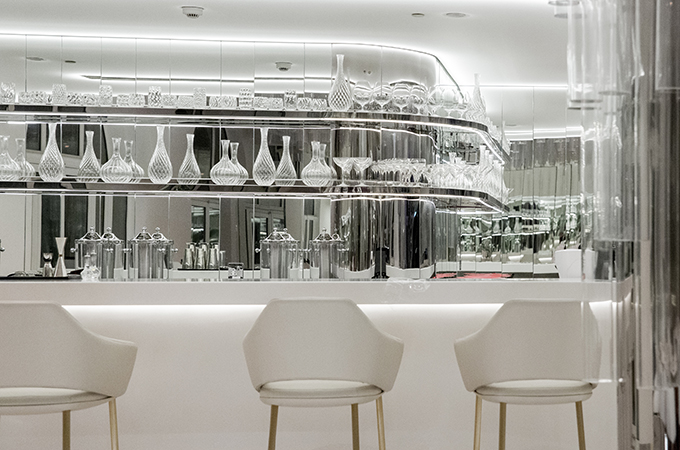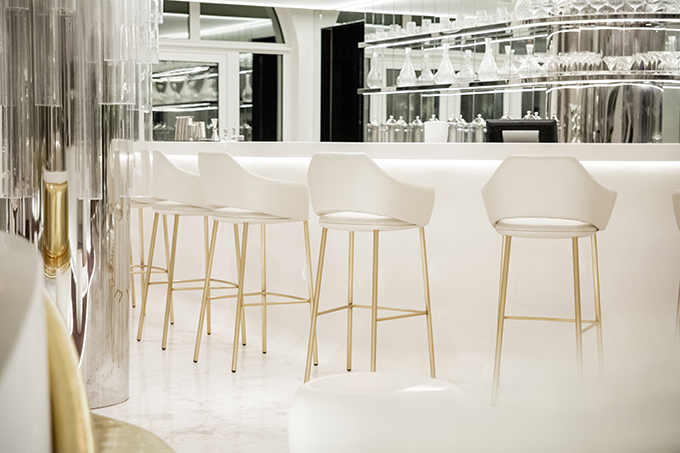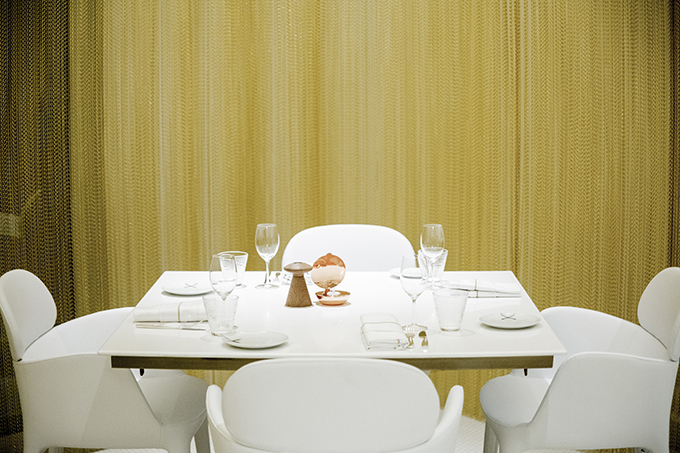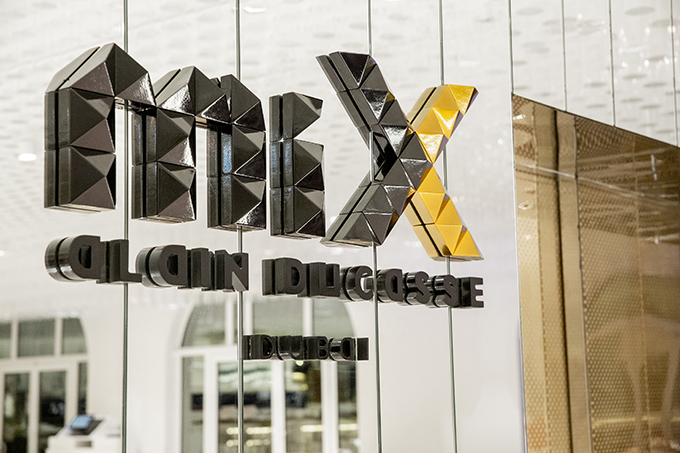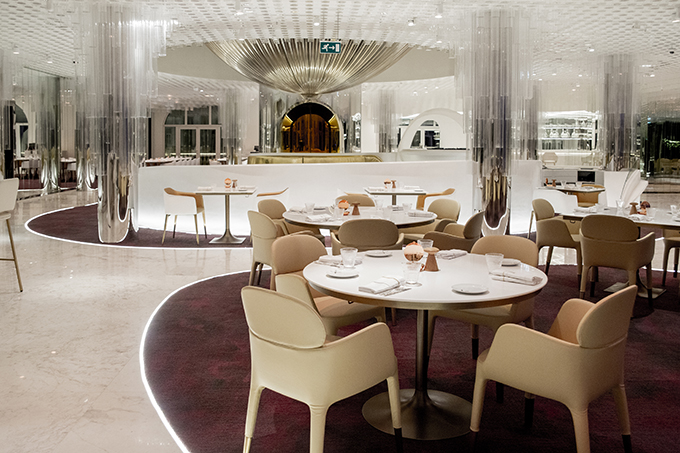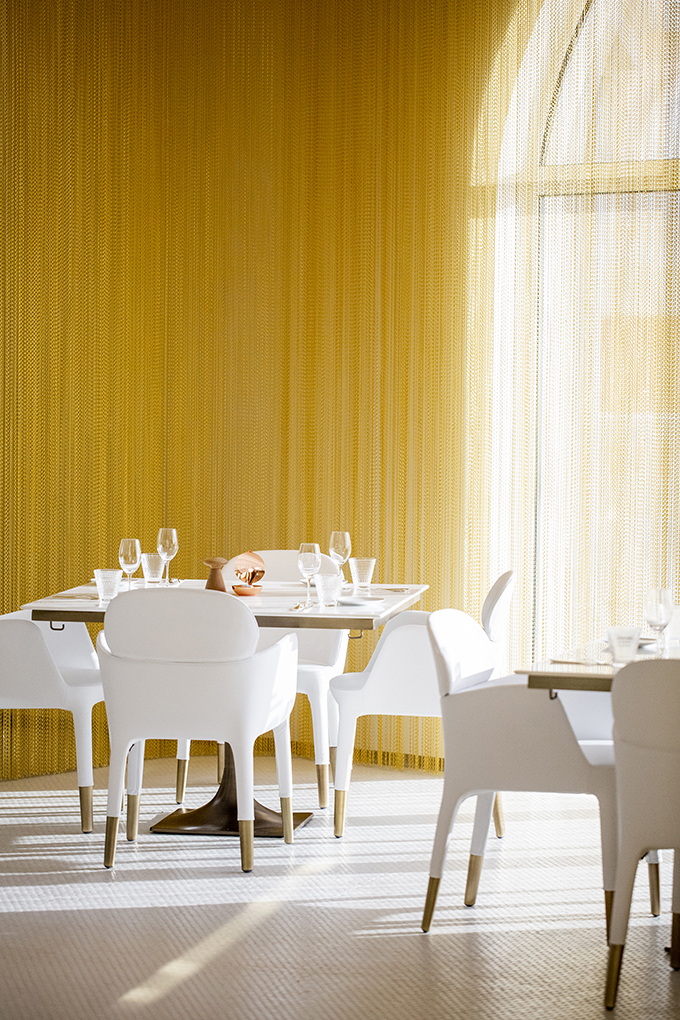 Inside miX Restaurant, whose finishes are conceived as a contemporary interpretation of Islamic Mocarabes, it is impossible not to notice the oversized golden egg that seems to float in the middle of the room, culminating inside the hotel dome. Inspired by the precious Fabergé eggs, with its 20-meter in height per 10-meter diameter, it connects the three levels of the restaurant and through a private elevator grants access to an exclusive area reserved for selected clients.
The miX bar and lounge offers a different dining experience: guests can have a drink or taste fine tapas in a refined environment with relaxed atmosphere. And finally, the terraces allow to sit in the open air and to enjoy stunning views of the Dubai skyline.
Pedrali furnishings have been selected for the interior of miX Restaurant: the Ester, Vic and Laja collections. Refined products in soft shades, which respect the neutral background where the true art pieces are the dishes of Chef Ducasse. Ester armchairs and stools, designed by Patrick Jouin, in beige leather, are characterized by elegance, ergonomics and functionality, and they have been chosen to furnish the dining room and lounge area. The sinuous and soft shapes, the attention to detail of the refined legs in die-cast aluminium and the absolute comfort guaranteed by a seat made of polyurethane foam with elastic belts, contribute to making the rooms of the restaurant even more welcoming, to live a unique experience.
Vic stools, designed by Patrick Norguet, offer high comfort levels thanks to the generous sizes of the upholstered seat and to the feeling of lightness conveyed by the characteristic back that lifts up from the seat while remaining tied only at the ends. To complete, Laja armchairs, by Alessandro Busana, and Dream tables.
Images are courtesy of Pedrali
Find more projects by Clavel Arquitectos:www.clavelarquitectos.com
Visit www.pedrali.it for more furniture inspiration