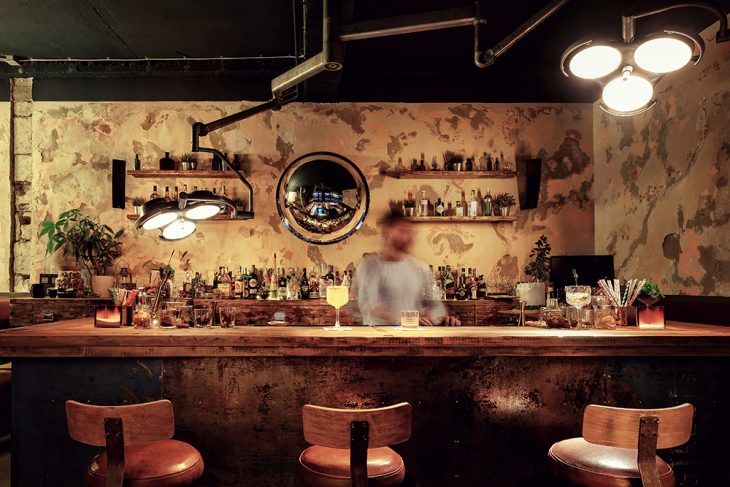 Studio aPunct designed the stunning interiors of this unusual cocktail bar in 2018. Take a look at the complete story after the jump.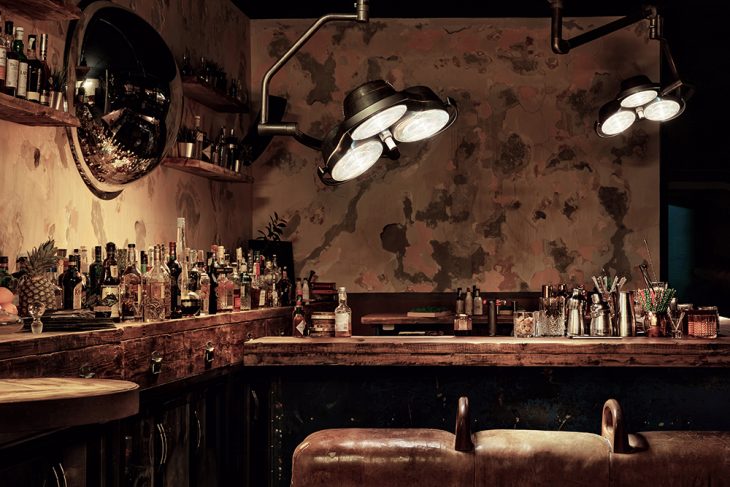 From the architects: As its own name suggests, Oddity is by far an unusual cocktail bar. Here, some of the objects are used in ways you would never think they can be used, creating a world of seemingly strange associations, but carefully chosen to destroy preconceptions and patterns.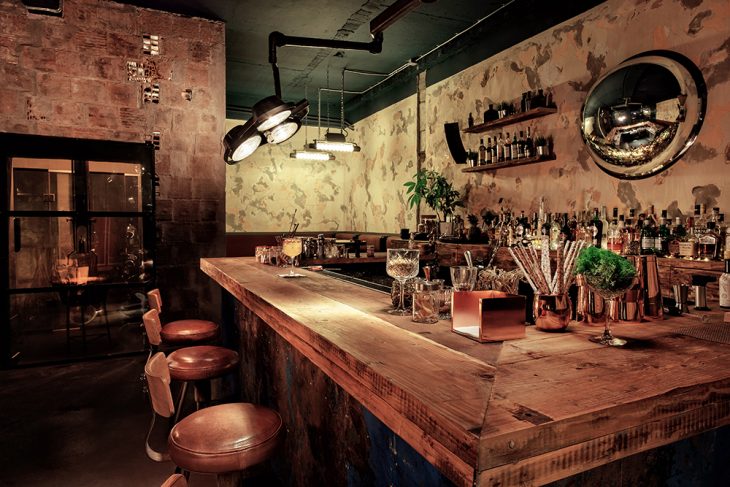 The story begins with the recreation of a raw and worn-out workshop, which is in fact a metaphor for routine, for the daily and repeated work, both our parents' work in the communist factories and ours in front of the computers. However, social reality has never stopped us from immersing ourselves in imagination, in the unknown universe, or from imagining a world like Star Trek or Space Odyssey or from listening to David Bowie's Space Oddity. Thus, the metaphor is for people who always dream, imagine, have unusual conversations.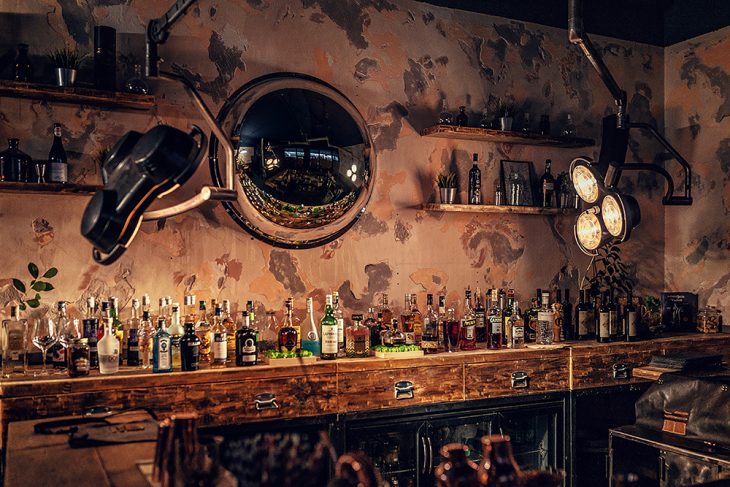 To arouse and sustain this state of imagination, the workshop's monotony is broken by some elements that are used differently from their usual purpose – the workbench becomes a dominant bar, the tools are now bottles, the tool cabinets are seats and foot rests, the buckets are stools, the old vaulting horse is a big bar seating, the restroom entrance is through one of the closet doors – and by some objects that seem to have landed from an alien world – the scialytic lamp with its huge arms that seem to hover over the bar, the convex mirror reflecting the interior of the bar that is usually not seen, the curved glass wall through which you perceive a distorted image. The atmosphere thus created will make you feel natural, detached from preconceptions and prudishness, immersed in imagination.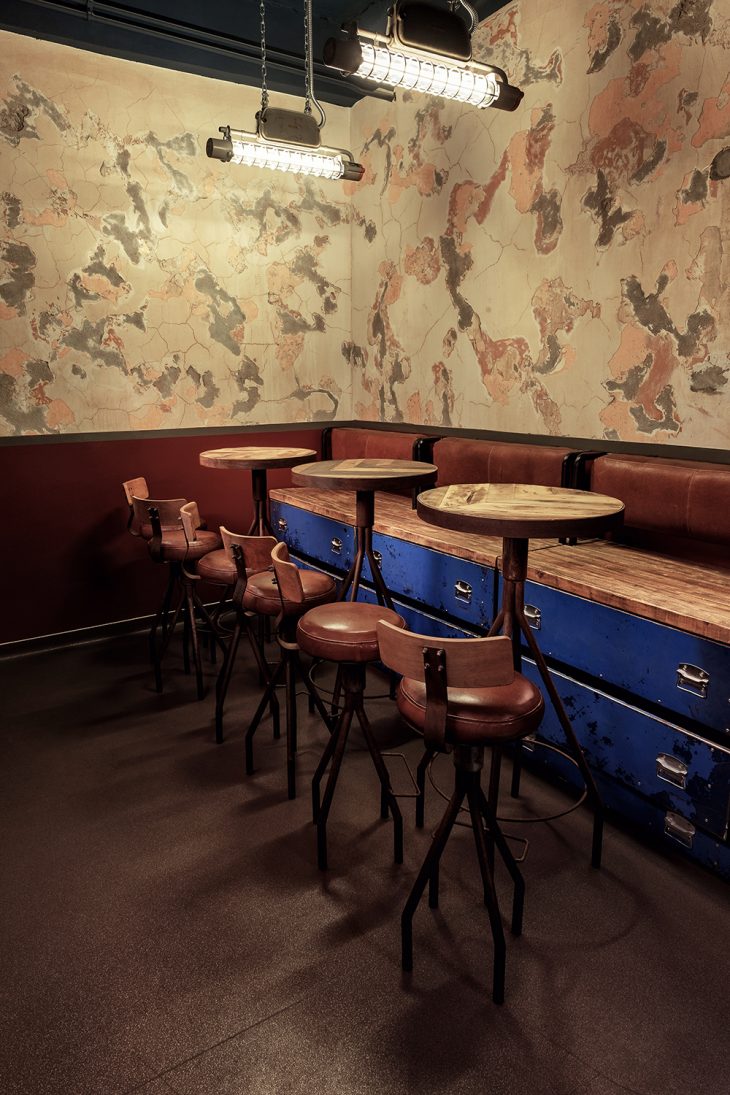 All the elements and all the textures used are authentic and honest. The sculpted walls reveal different layers of plaster and paint used throughout the time, the hollow bricks become an attraction, the old and broken surgical lamp was repaired and carefully polished to remove the white paint, all the other lighting fixtures were saved from an old communist factory, where they have witnessed vapors and dangerous substances, the metal sheets and the wood pieces were recovered from scrap.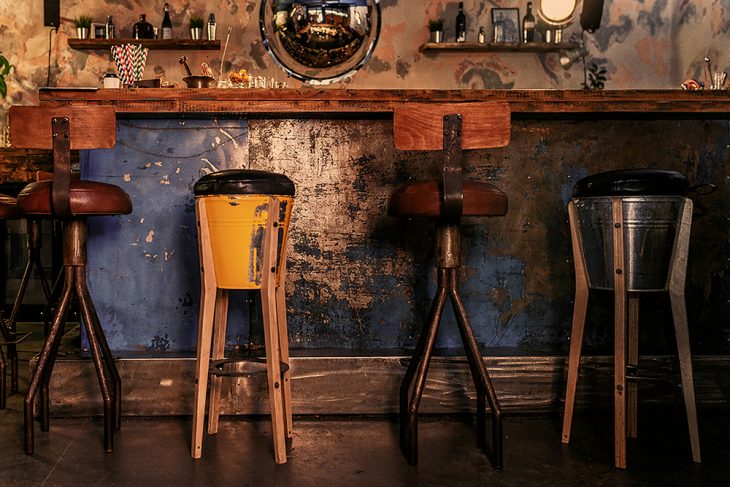 Architects, sculptors and craftsmen worked together to create this scenography for the artists behind the bar to create unique crafted cocktails, unusual conversations and intense experiences.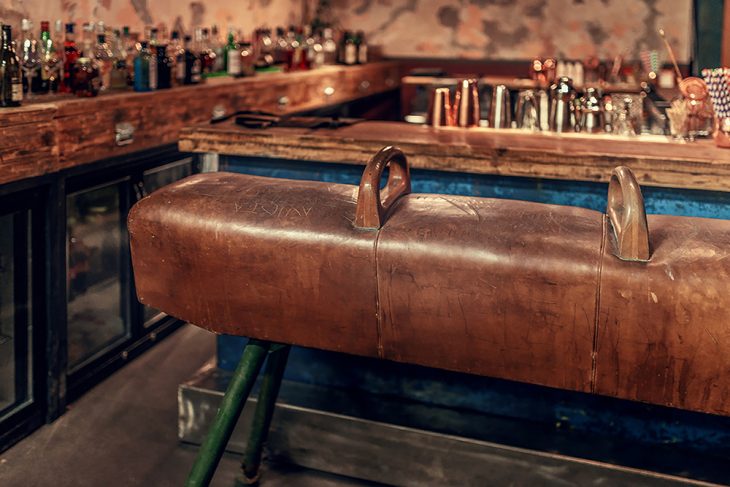 Oddity Bar won Best Interior Design at RAM 2019 – Competition organized by OAR – the Order of Architects from Romania.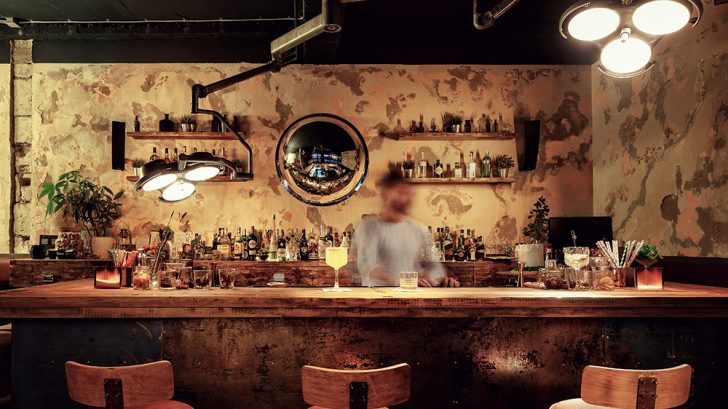 Poject Name: Oddity Bar
Architecture Firm: Studio aPunct – www.apunct.ro
Completion: 2018
Area: 49m²
Lead Architects:Lucian Cocea-Lionescu, Bogdan Curelariu, Bogdan Curteanu, Anca Jipa
Clients: Oddity
Photo credits: Iulian Marcu, Ionuț Caraș, Andrei Ignia
Collaborators: Titus Ivan, nea' Fănică, Negura, Mihai Roibu, Bulb 27, Reconsider.ro, Muppet