Estudio Montevideo designed this stunning restaurant & bakery located in Córdoba, Argentina, in 2018. The restaurant offers traditional Argentinian food and a warm, cozy and inviting homelike atmosphere. Natural materials have been used throughout the object. Take a look at the complete story after the jump.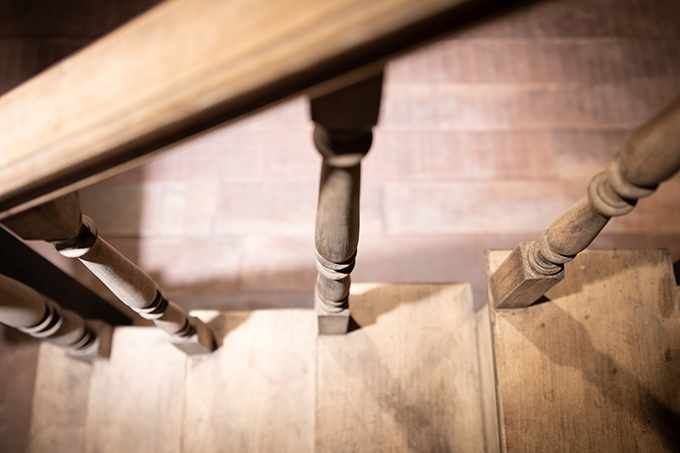 From the architects: Within the influences or premises that are taken into account to create a design of a restaurant. We can find, the country, the city, the area, the materials of the place, the user, etc. But also, and very important, it is the food that is going to be served on the site.
Before even thinking about the name Sifonda, we already knew that what would be eaten in the place was simple, sincere and original food from Argentina. The place had to represent all those warm moments, "homemade". It was clear that this premise had to influence design decisions.
Thats why we think, from the quality and spatiality of the environments, through the characteristics of furniture and lighting to the expression of the textures, we wanted to tell this story simple and at the same time, audacious.
The "PINO" as captain of this undertaking decorates the whole place. Floors, walls, tables, bars. It is pure DNA. In its natural way, in sight, with little lacquer or at the most touched with some white paintings.
The classic chairs in simple colors, creams, natural, white let sit the diners.
Warm light and more warm light. That is not negotiated.
There was even room for some "twigs" found out there.
Old house, chopped walls, plants of grandmother and a little red repeated in several places to tell us HELLO.
Everything was ready to turn on the burners and from one moment to another we thought of another simple, personal, everyday moment. Breakfast. The bakery. That little place with the smell of flours to spend nice morning moments. That of which the first Sifonda remained with desire.
This is La Sifonda on Paseo Rivera. Restaurant and bakery.
Project Name: Sifonda 2
Architecture Firm: Estudio Montevideo – www.estudiomontevideo.com
Authors: Arq. Gabriela Jagodnik, Arq. Ramiro Veiga, Arq. Marco Ferrari, Pablo Dellatorre
Ubicación (calle, comuna, ciudad, país): Rivera Indarte, Córdoba, Argentina
Construction Year: 2018
Surface built: 200 (m2)
Photography by Gonzalo Viramonte