Tromba Estudio have recently completed their latest hospitality project in Cordoba, Argentina – Chilli Street Food. Inspired by the New York subway, the new restaurant becomes a gathering spot where the city's vortex may find release. Gastronomy and entertainment are blended in this urban setting where "sub" culture is highlighted. Discover more after the jump.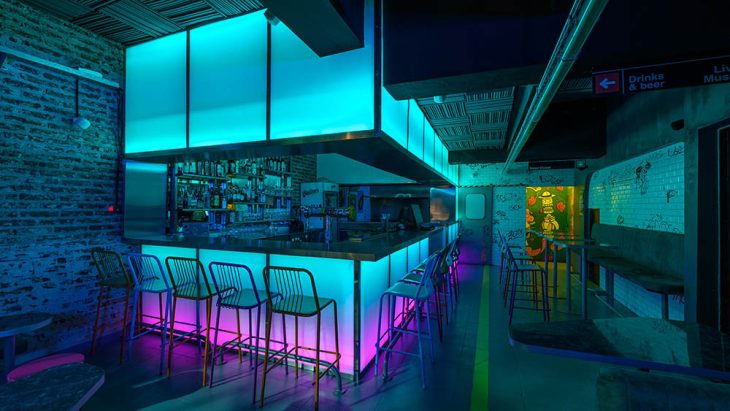 From the architects: Chilli Street Food is a meeting place where the whirlpool of the city finds a liberation point. Gastronomy and entertainment are combined in this urban place in which the "under" culture is on the spotlight.
For the design of this place, the main aesthetic reference was the New York subway, as we tried to recreate the use of textures, lights, shadows, and signs.
Four new spaces were created: a static area with tables and couches, an area with static couches with moving tables, another area for fast food and finally, the bar.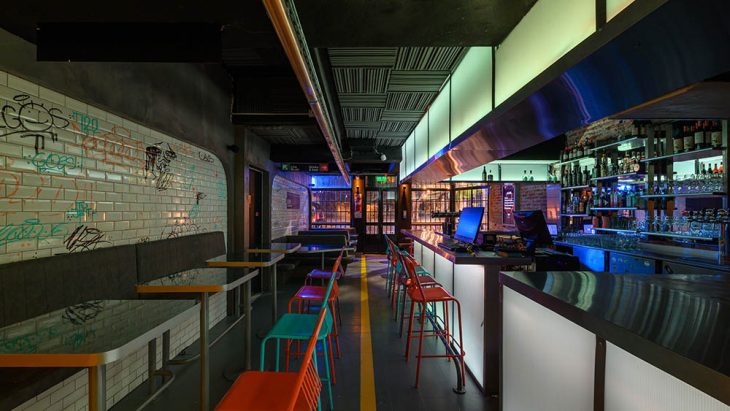 All these areas were configured based on the logic of the night and its different instances. The bar offers a complete experience to the customer. The night starts with good food, then you can enjoy the after dinner drinking one of the cocktails from a varied lists of options and finishing with the party, an essential part of cultural movement of Chilli Street Food. The bar made of stainless steel drives the dynamic of the place, providing different lighting settings in accordance with the night requirements.
Project Name: Chilli Street Food
Arquitecture office: Tromba Estudio – www.trombaestudio.com
Country: Argentina
–
Completion year: 2022
Surface: 60 m2
Location: Cordoba Capital , Argentina
Photographer: Gonzalo Viramonte