Berlin based architecture studio Mila has designed this stunning residence a tree on the edge of the Cicolina hill close to Montepulciano.
The architects planned the house next to the biggest tree they could find on the land since it was difficult to build on a tree without killing the tree.
The volume is set up as wide stairs ascending up next to the tree to give views that would be similar to being in the tree. The monospace is divided into two parts: one that lays on the hill and one that is larger and cantilevered and flies over the slope towards the lower-lying Chiana valley. The monospace is supported by a concrete core that incorporates all technical capabilities.
To create a cozy atmosphere, the interior is covered with textured wood panels. Views of the outdoors are offered through three sizable apertures. You can view the entire valley and the mountain range on the other side from the bed and loggia.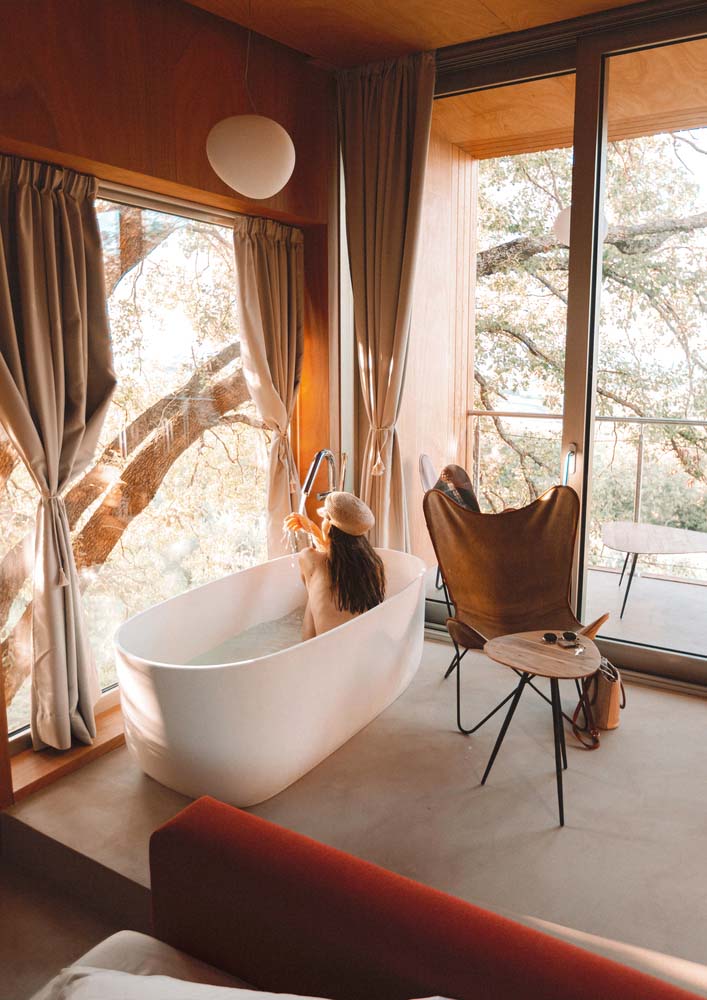 While resting in the bathtub, the residents appear to be virtually inside the crone of the tree, whereas the side view from the bed extends into the nearby olive grove. You are compelled to sit between two stacks of firewood by the arrangement of sanitary items on a wide mirror wall in front of a fire pit. White lampions are arranged in clusters that illuminate the interior as well as the tree and olive grove.
Architects: Mila – mila-berlin.com
Area: 50 m²
Year: 2019
Photographs: Evgeniya Savina, Jakob Tigges
Lead Architect: Jakob Tigges
Construction Company: Umbria Costruzioni
Structure Engineer: Studio Associato Maggi
Architects: Luigi Scapin, Silvia Cipirian, Marc Frederking
Client: Azienda Agricola Angela Barbetti
City: Montepulciano
Country: Italy