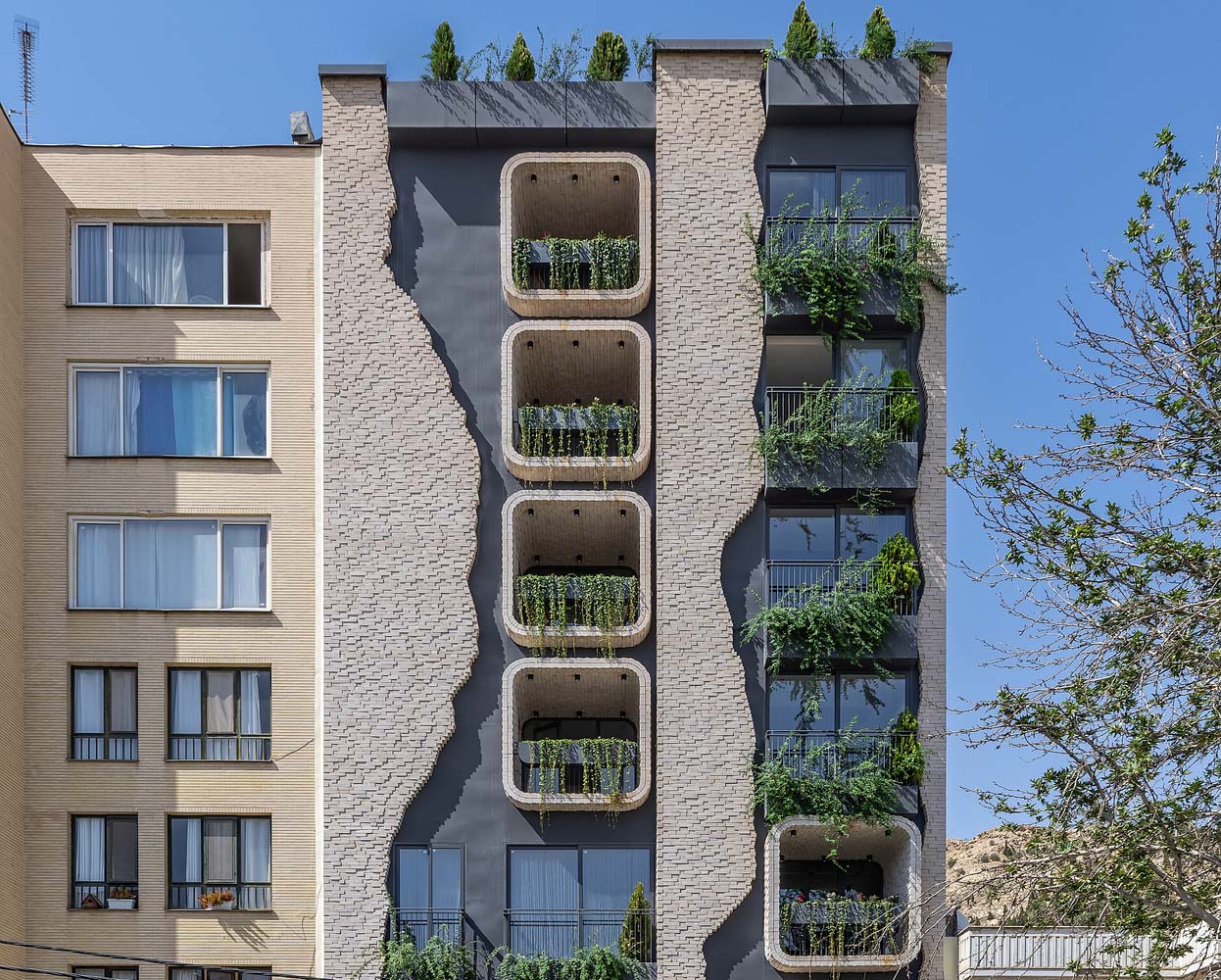 Ashari Architects have recently completed works on their latest residential project in Shiraz, Iran – Koohsar Residential Apartment. The apartment building is situated in close proximity to the mountain's hillside and in front of it. A piece of the mountain scene is hidden by the building envelope, therefore the design team started a process to integrate the planned building into the background mountain scene in order to make it more visually appealing. The color of the mountain in the distance was considered when selecting the brick material to be utilized for the building facade. The brick pattern creates a foreground that blends seamlessly into the background while simulating a bottom-to-top movement to draw attention to it.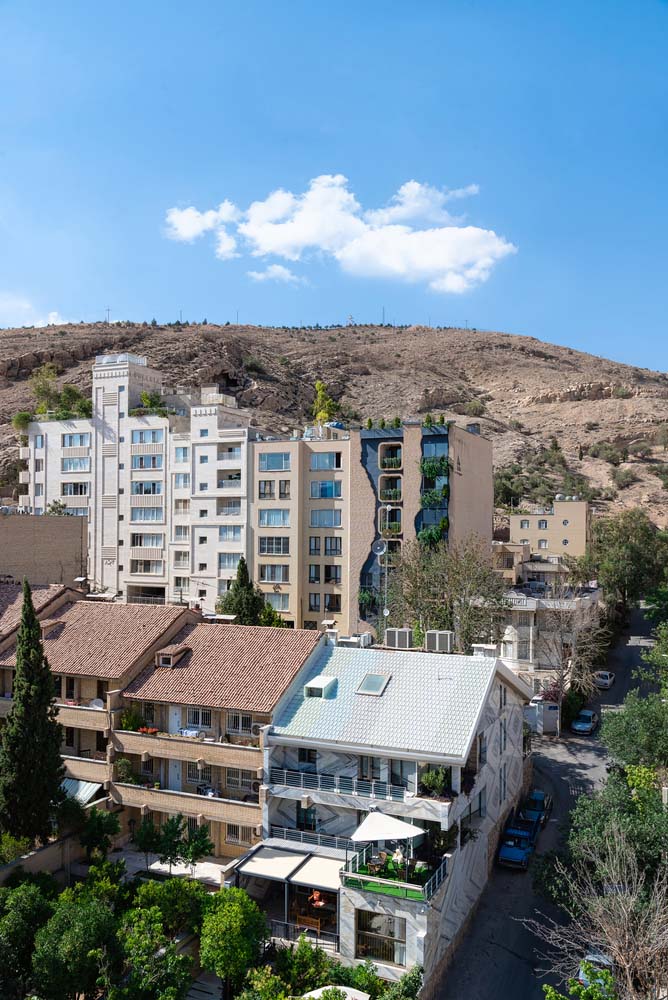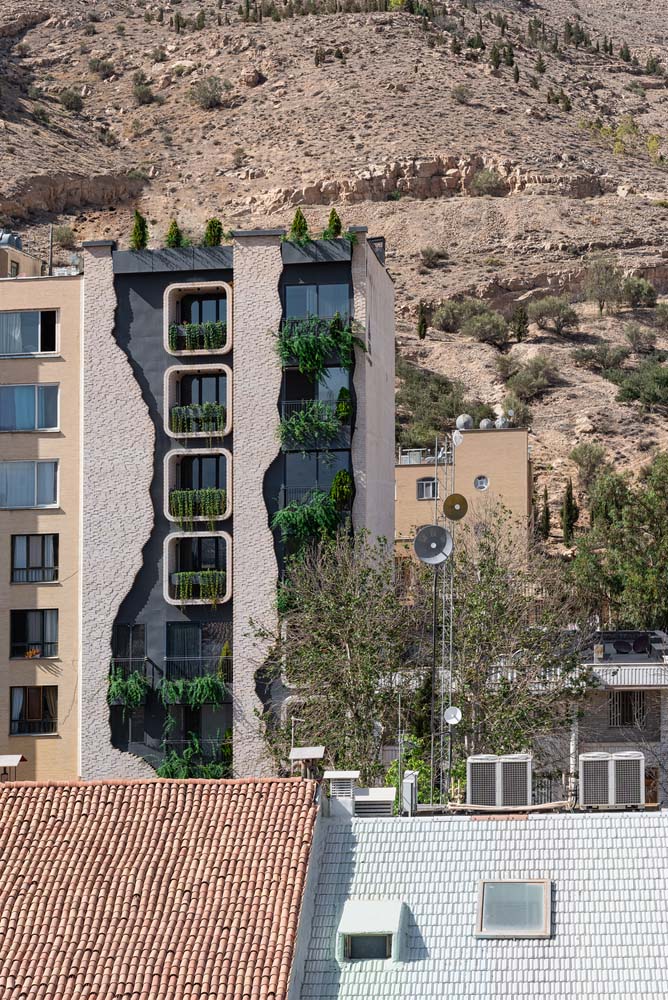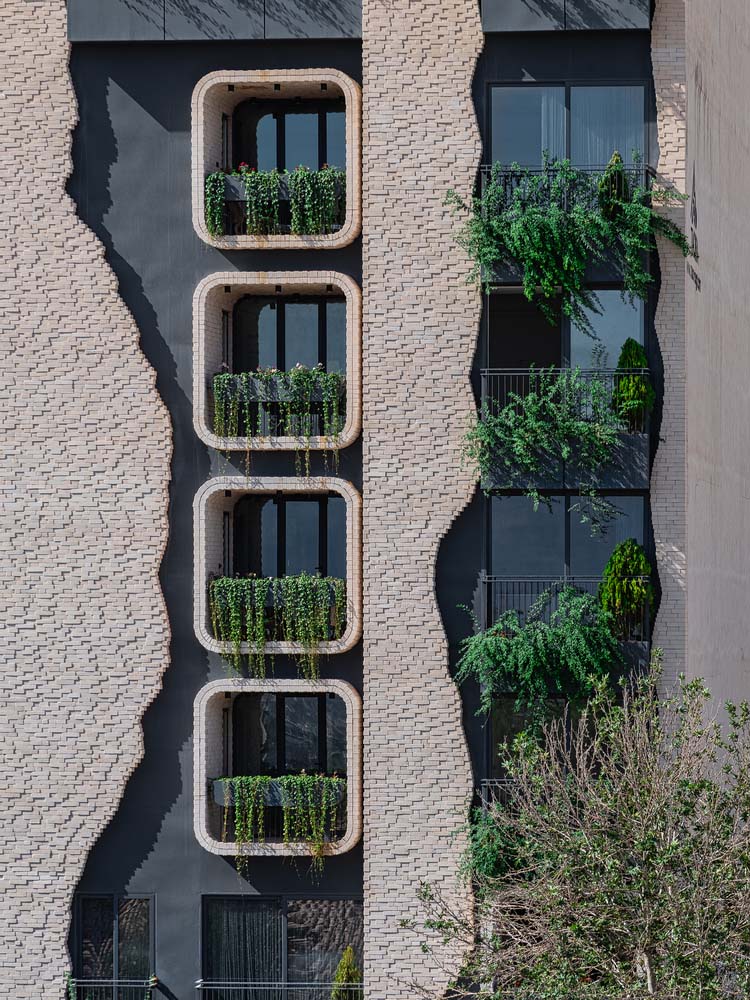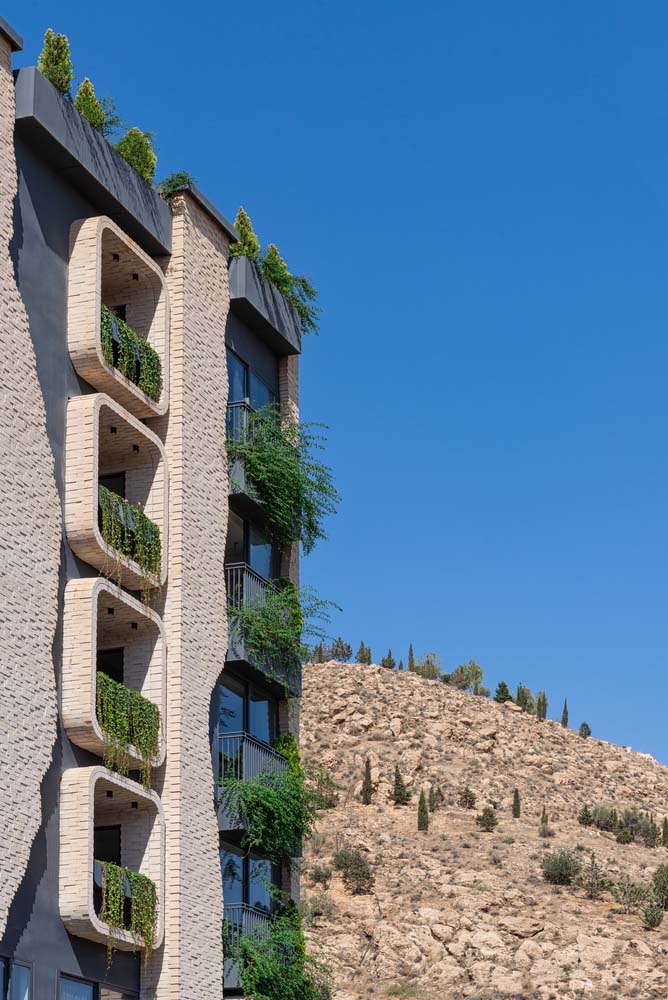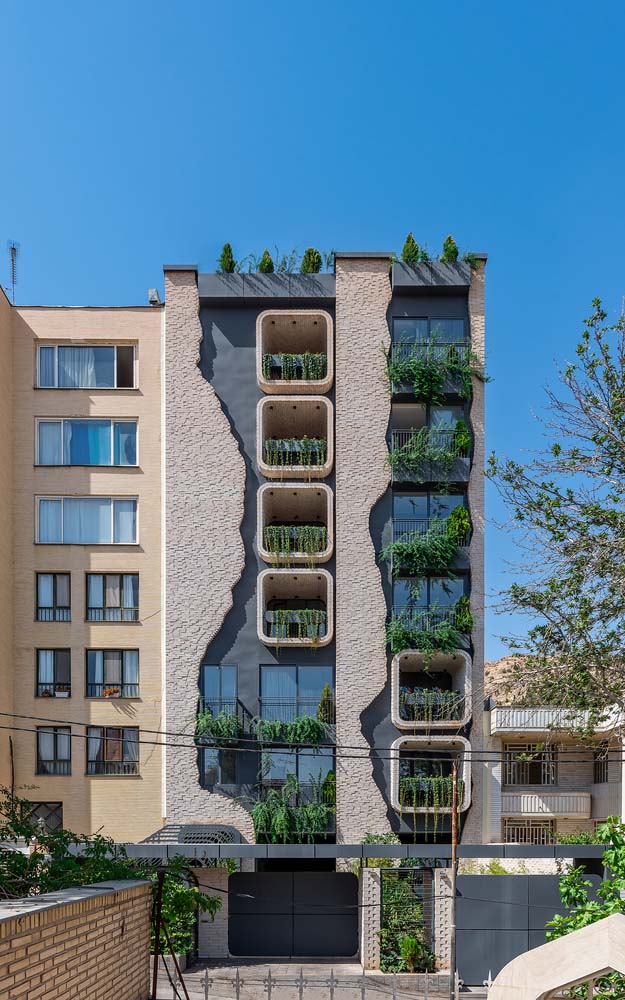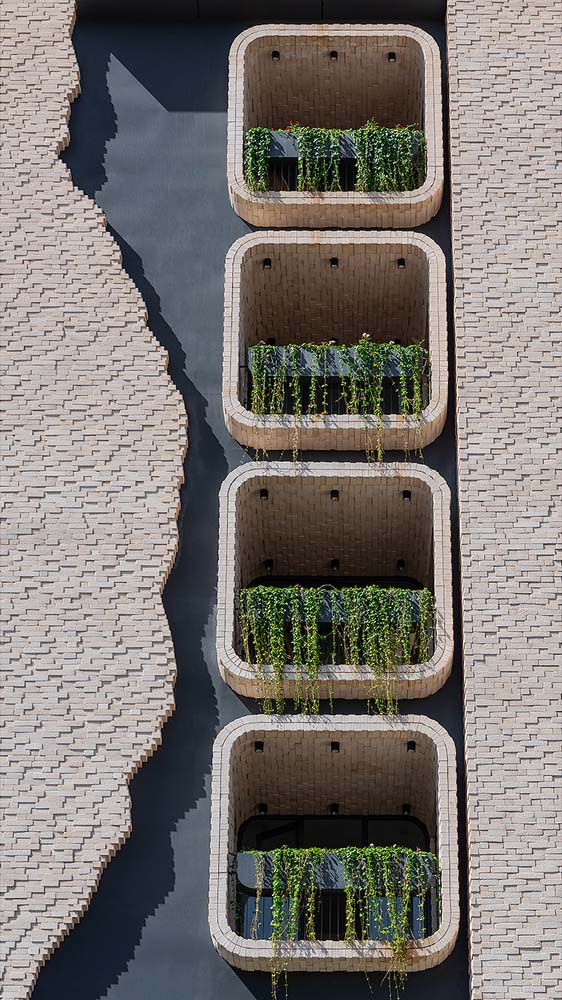 A few larger and deep boxes are employed to emphasize the architectural form because the structure is situated at a high elevation of the city. These boxes reduce the southern light and, in addition, frame the city intriguingly from the interior area. Due to its small land area and proximity to other buildings on three sides, the building only has room for an entry and receives sunshine from the southern side.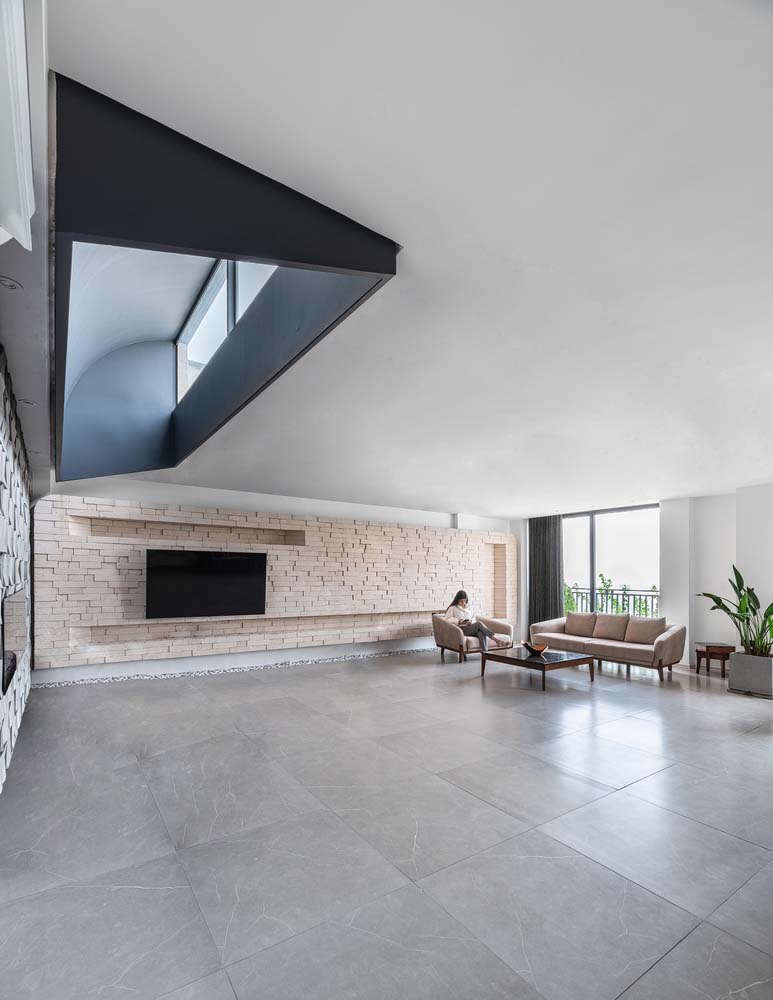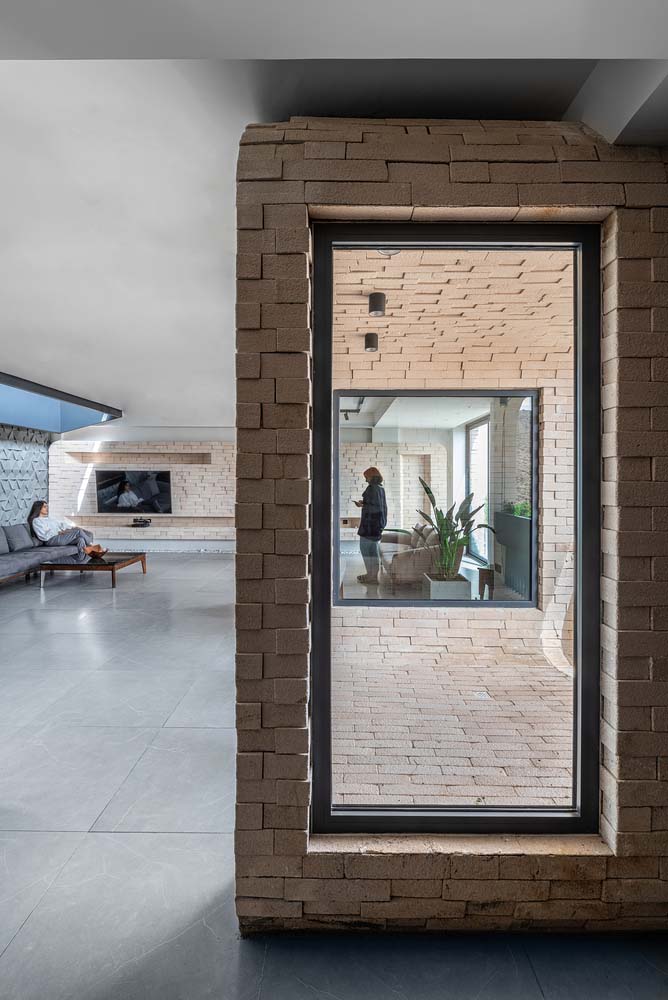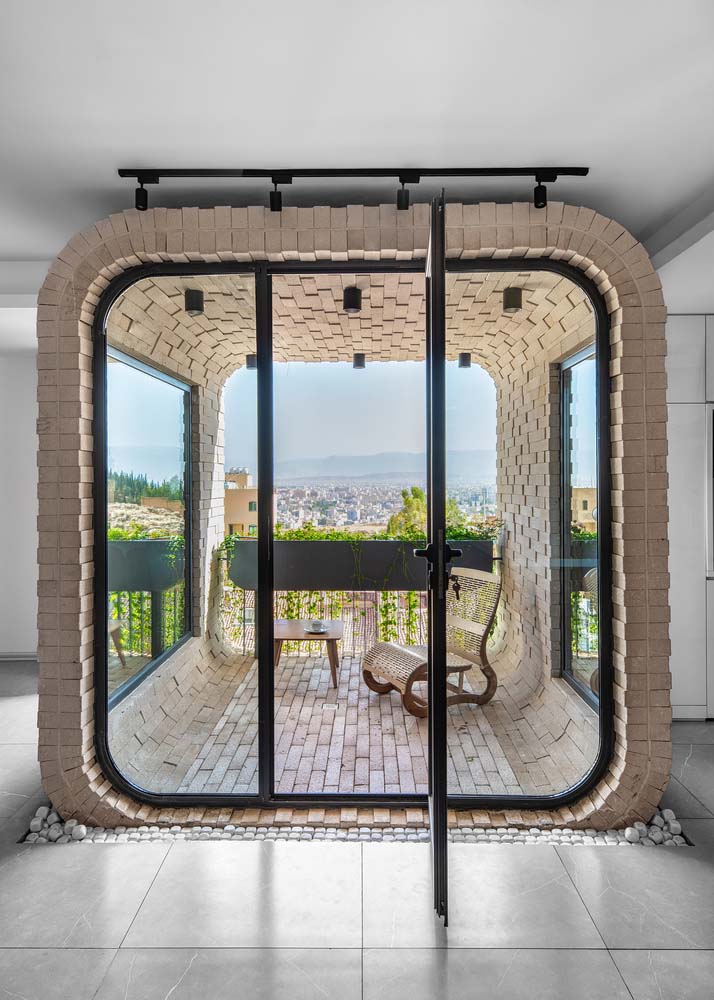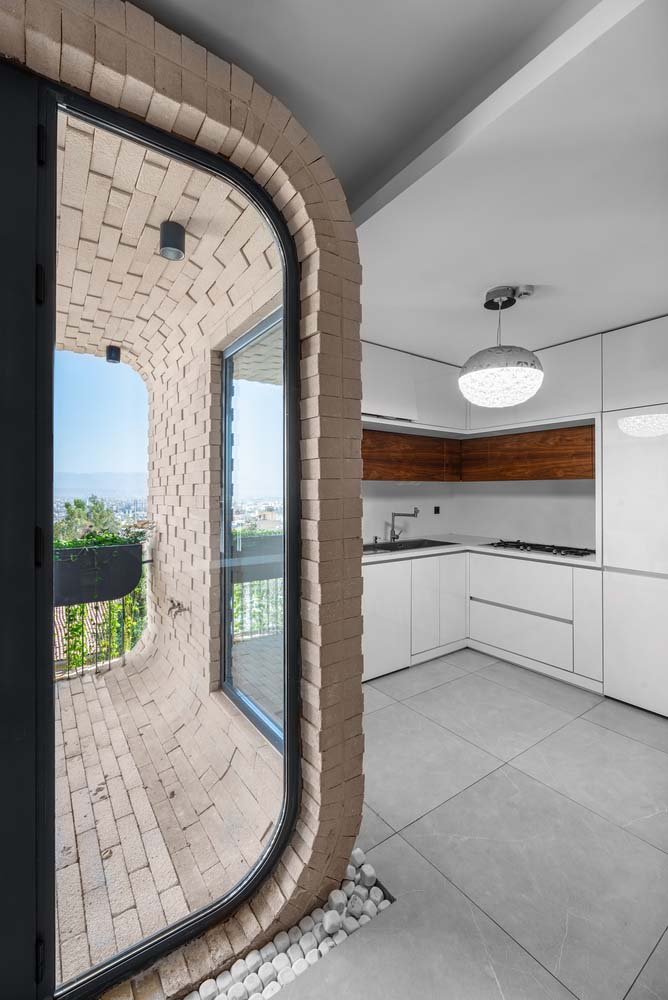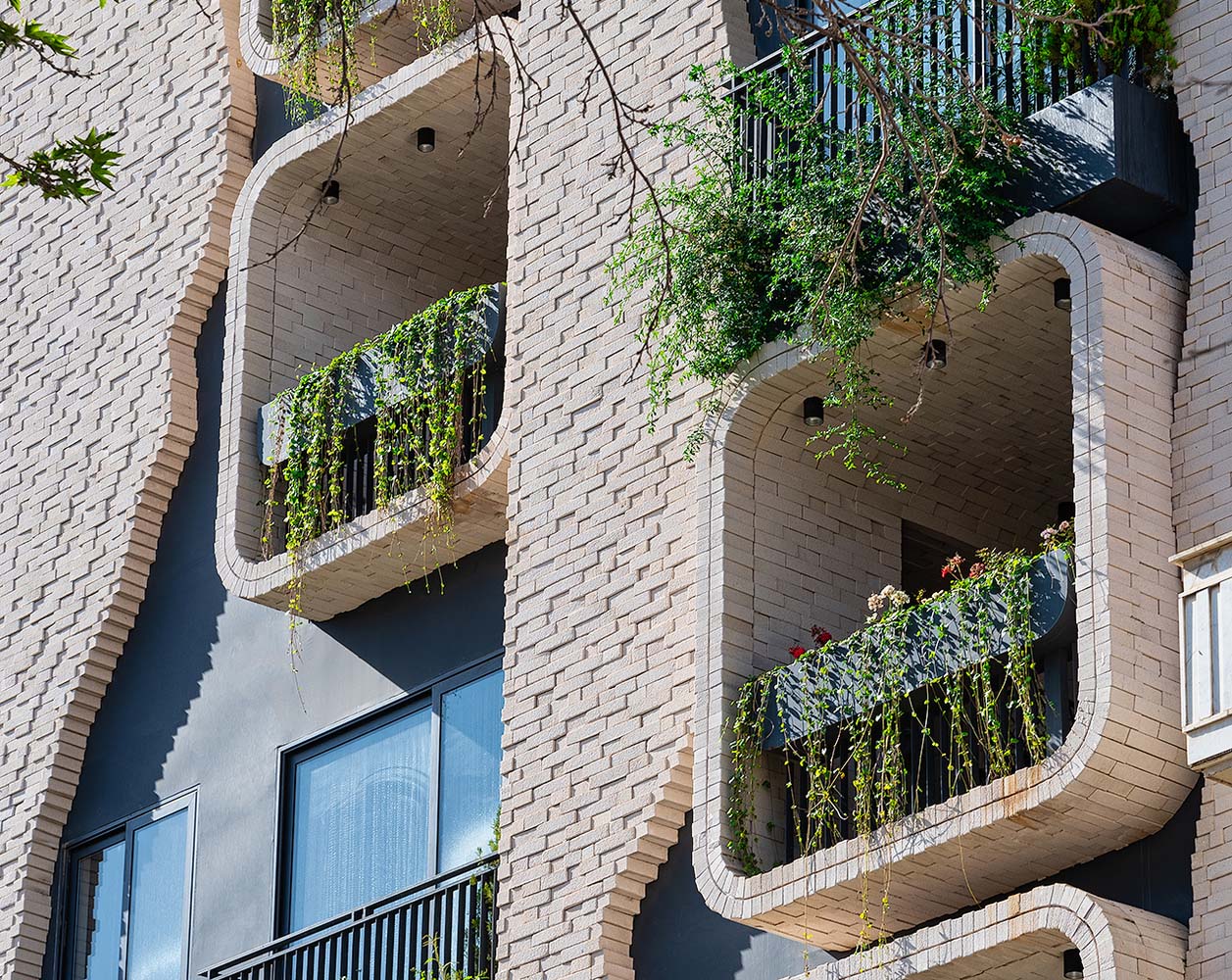 The building has eight levels in total, including two for basement parking and six for residences. There are two residential floors with two units each (one and two bedrooms), and four floors with one unit each (three bedrooms). Due to the already-existing streets and pedestrian pathways, there were certain restrictions on how much vegetation could be placed on the ground floor. In order to prevent obstructing traffic, vegetation was assigned at varying heights (balconies).
Project information
Architects: Ashari Architects
Area: 1300 m²
Year: 2022
Photographs: Khatereh Eshghi
Manufacturers: Azarakhsh Brick
Lead Architects: AmirHossein Ashari
Structure Engineer: Tachra Construction Group
Mechanical Engineer: Tachra Construction Group
Design Team: Ali Attaran, Zahra Jafari, Ehsan Shabani, Zahra Rahimi
Supervision: AmirHossein Ashari
Graphic: Zahra Jafari, Sara Nazemi
3 D Renders: Ehsan Shabani
Coordinator: Asma Sirjai asl
Client: Rohollah Safari
Program / Use / Building Function: Residential Apartment
Executive Team: Tachra Construction Group
City: Shiraz
Country: Iran
Find more projects by Ashari Architects: ashari-architects.com