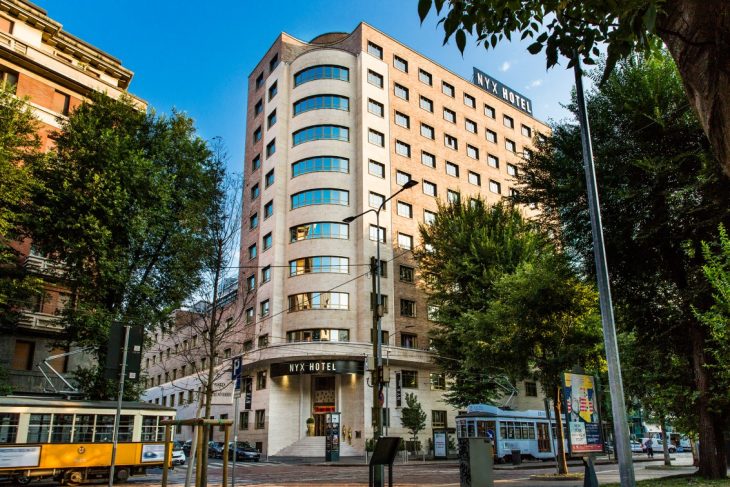 The NYX Milan whose name is inspired by the Greek goddess of the night, offers its guests an exclusive and dynamic context inspired by the lifestyle of the city where it is located .The hotel is described as an oasis in the heart of Milan, 15 thousand square metres wide, where you can experience a new concept of hospitality. The interiors create a stimulating atmosphere in which art, music and design merge. Take a look at the complete story after the jump.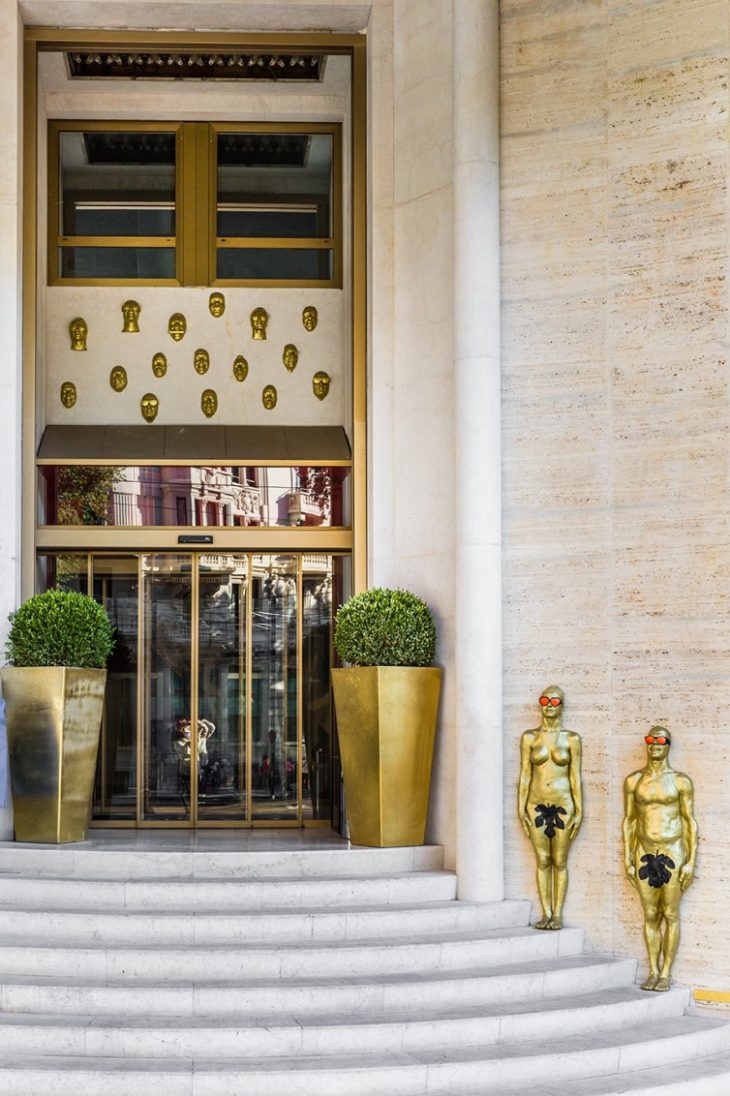 Immerse yourself in a widespread collection of street art, taste haute cuisine, reinterpreted with a urban touch, choose from a wide range of wellness offers, both inside and outside the hotel: this is all part of the new hospitality concept at the core of NYX Milan.
After less than a year from its opening, the 12-floor-tall street art and design hotel situated into the rationalist building in Piazza IV Novembre, known as the former "Philips Palace", becomes a sophisticated decompression cell thanks to an unusual offer of urban experiences.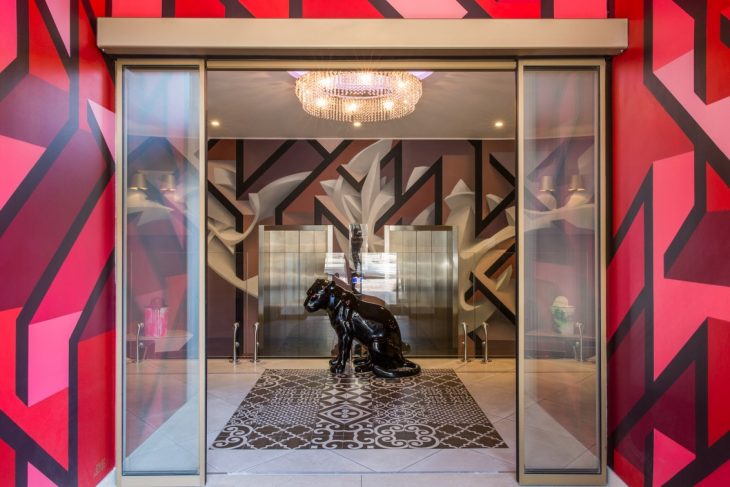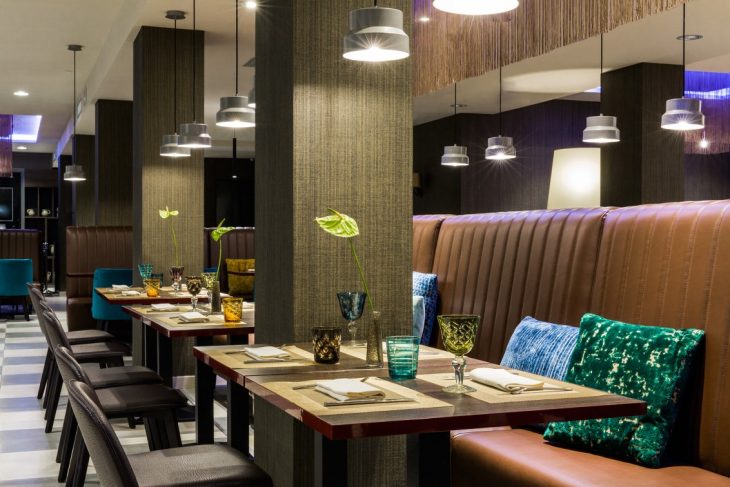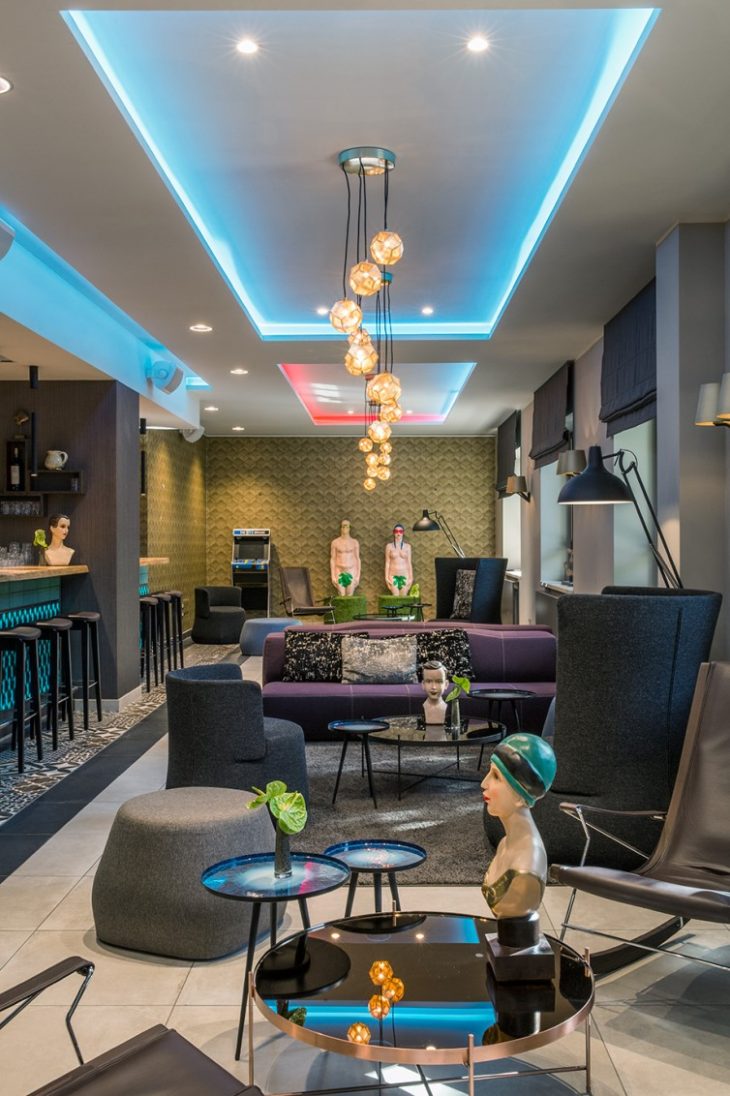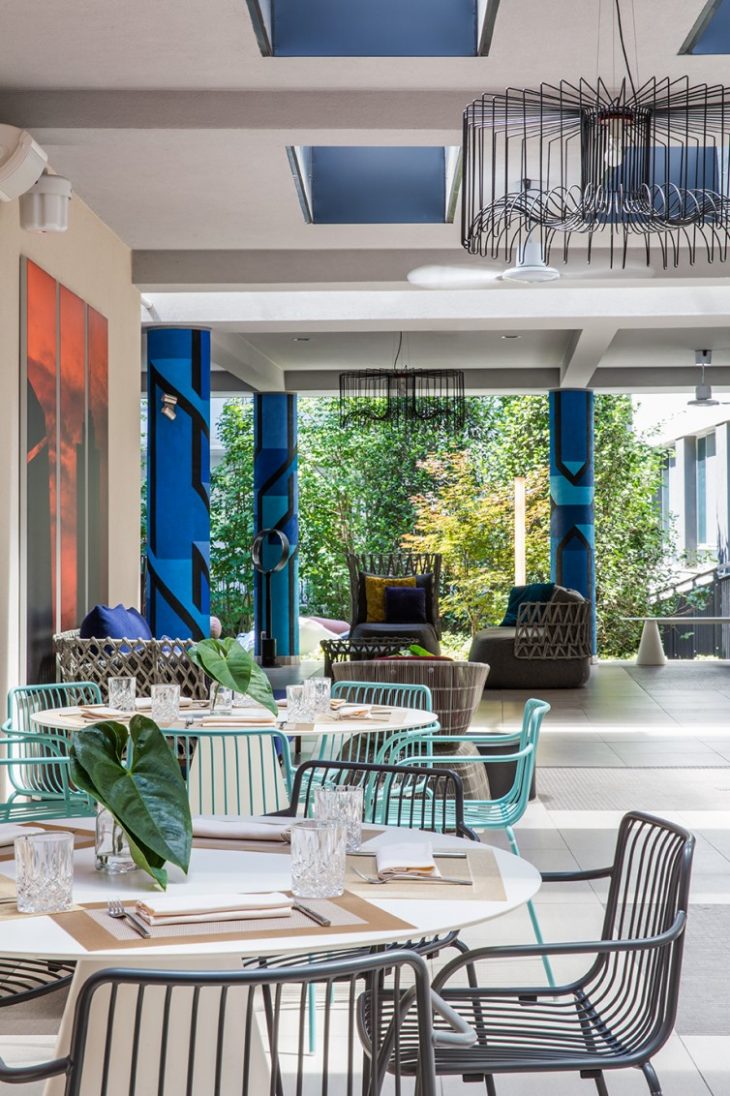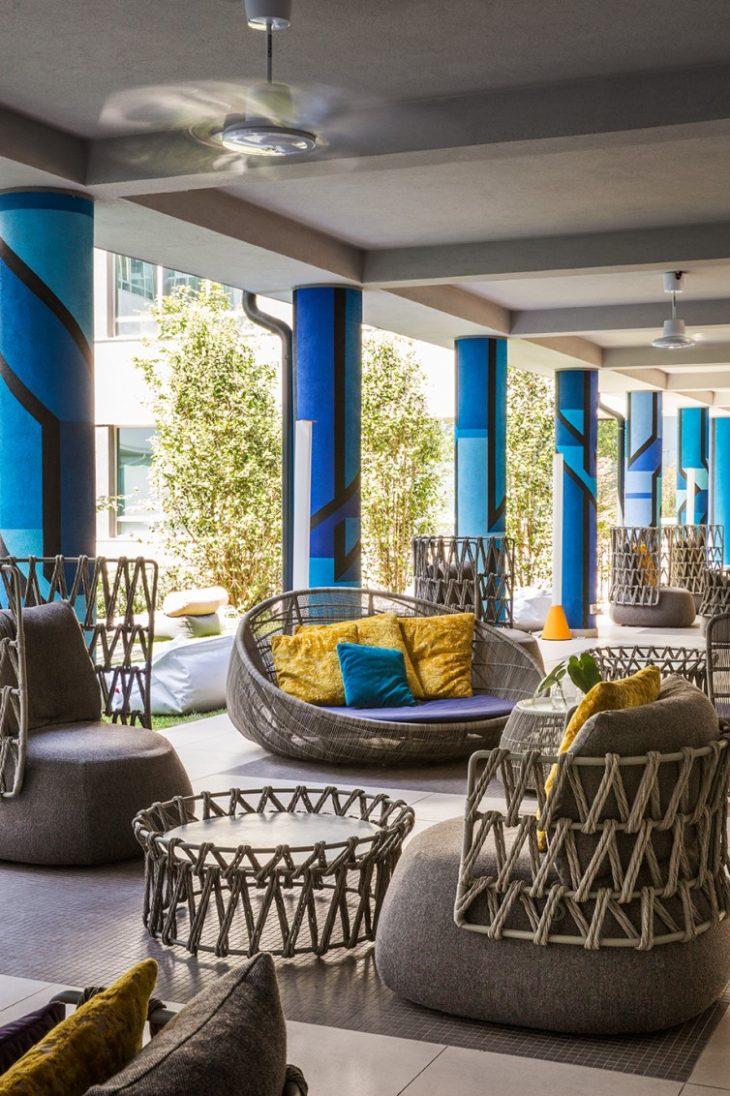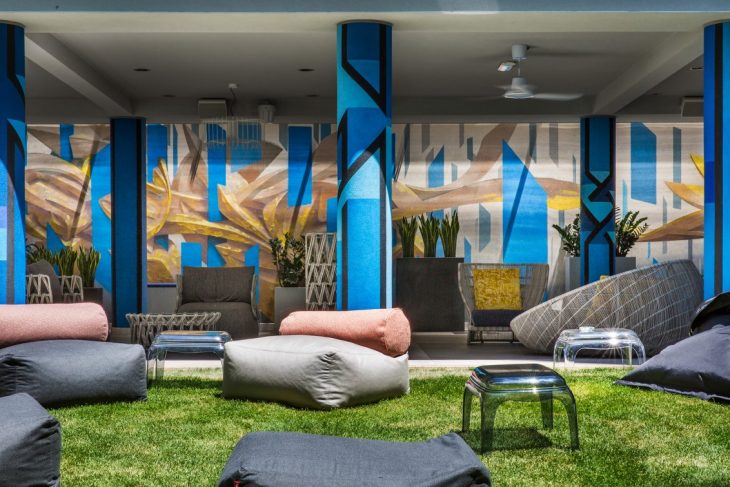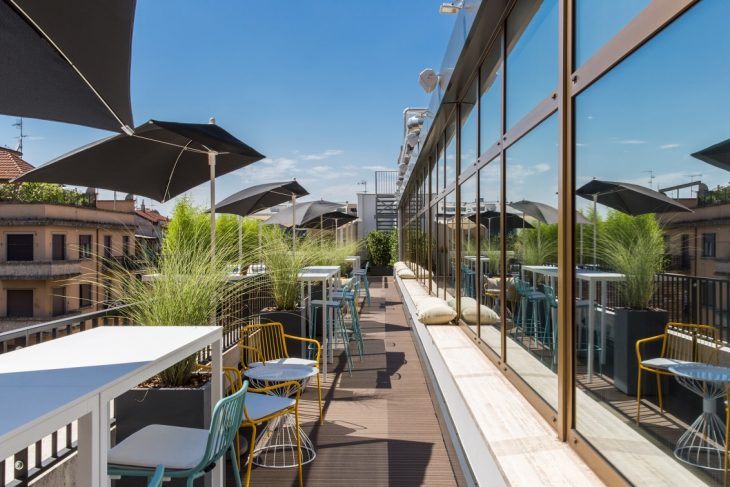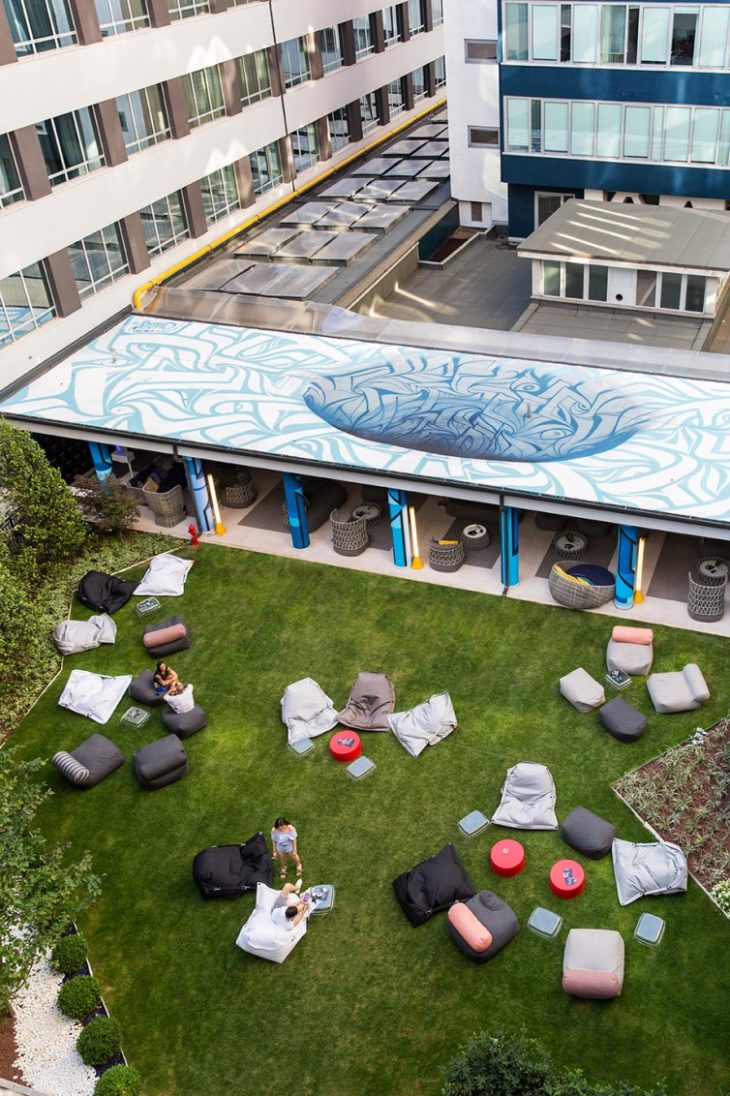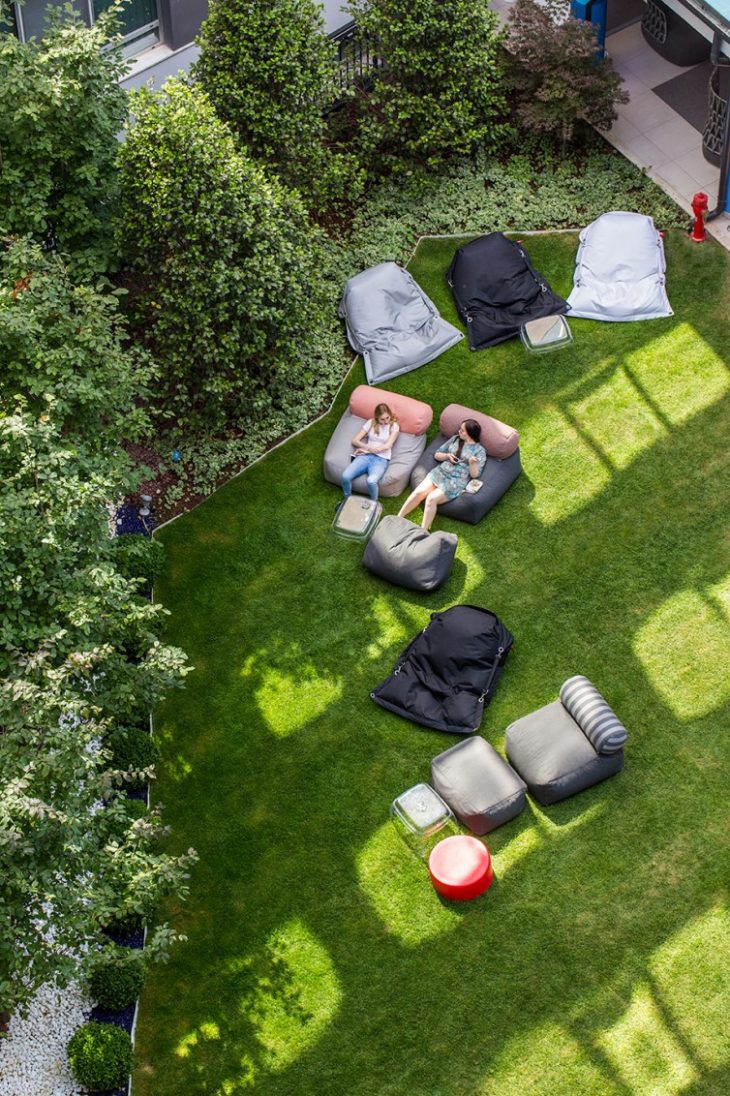 Experiences that can embrace everyday life and ease the stay of hotel guests, who may, for instance, ask for a hairstyling service or enjoy the ability of a contemporary barber without even leaving their hotel room. Moreover, a tattoo artist is always available to reach the hotel guests for a "last minute" skin decoration, and the hotel's guide is ready to lead tourists into an alternative tour of Milan – from a church in the suburbs where they can discover the installations of a renowned contemporary artist to a community centre where they can admire the most beautiful street artwork in the city.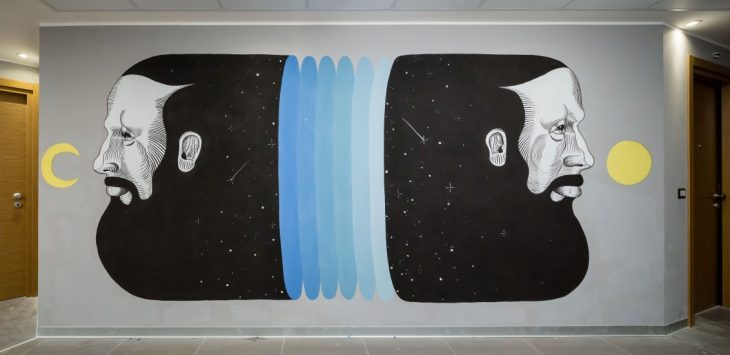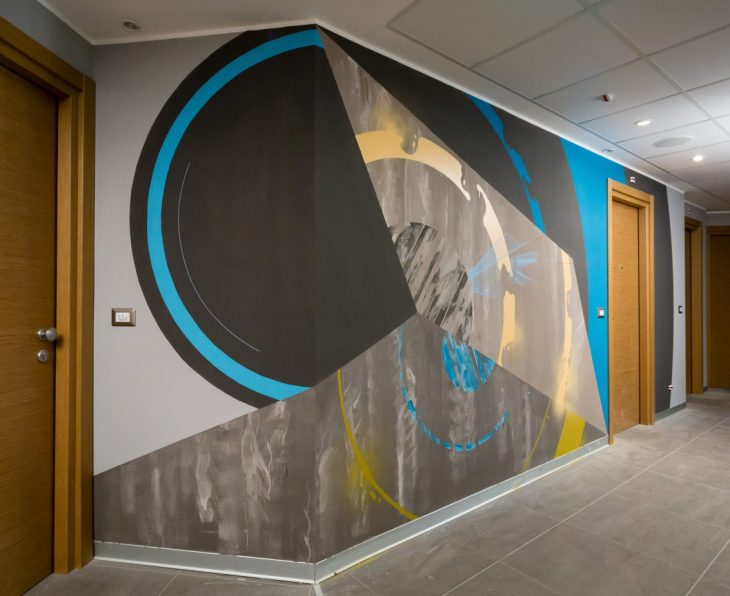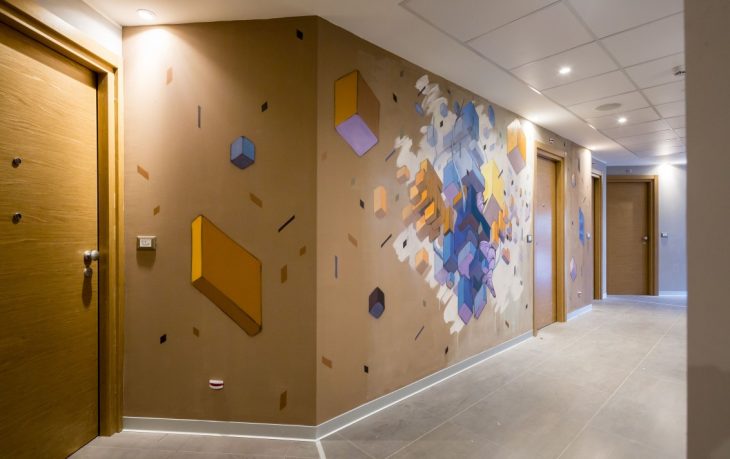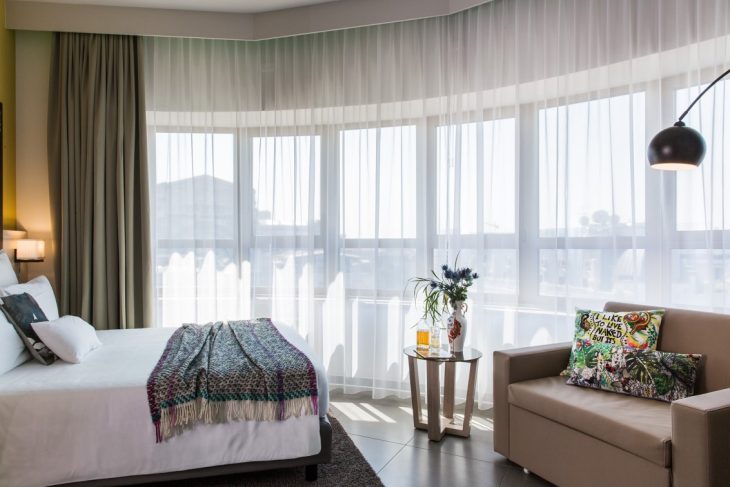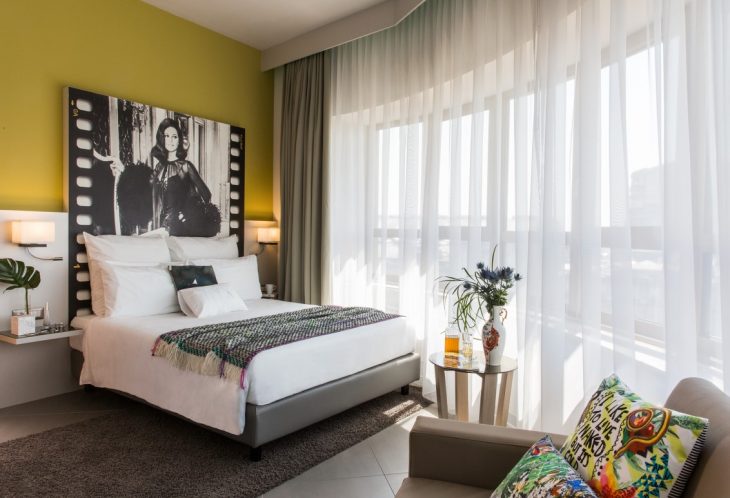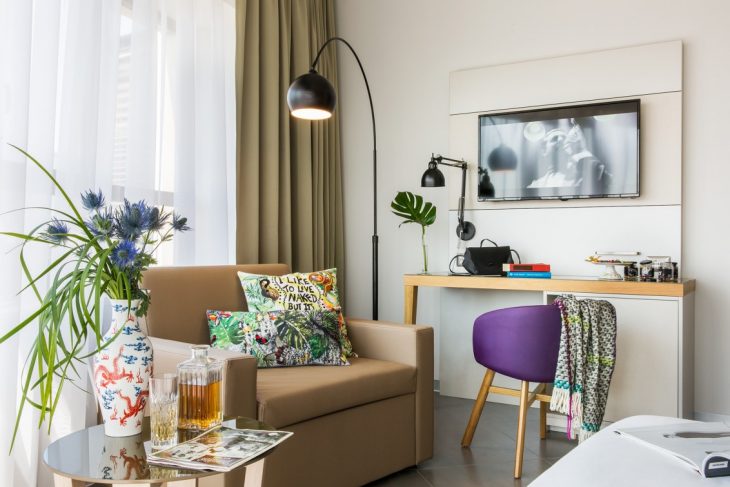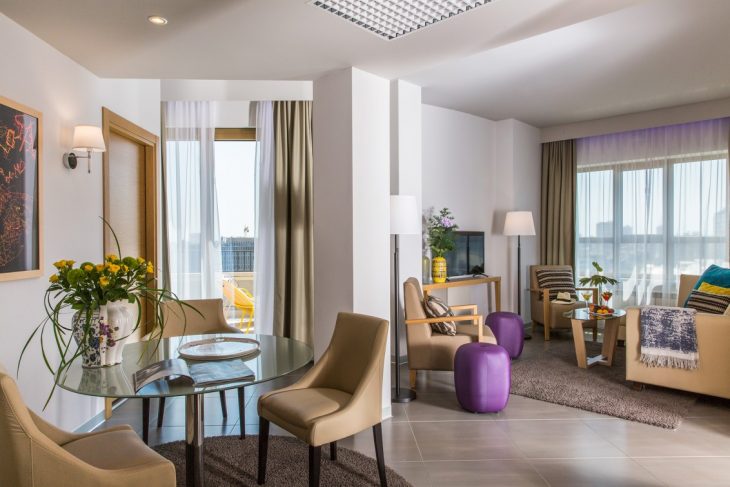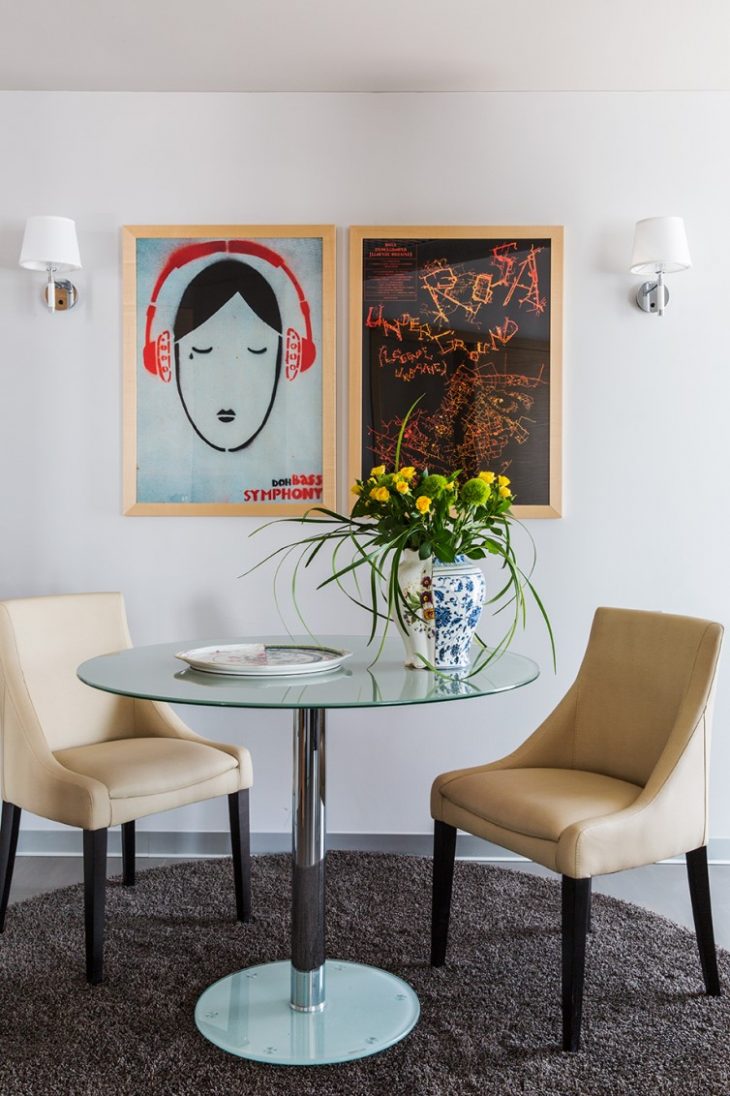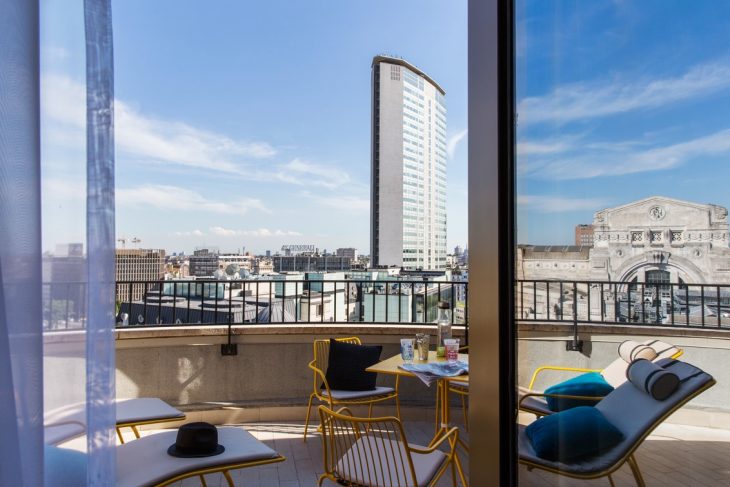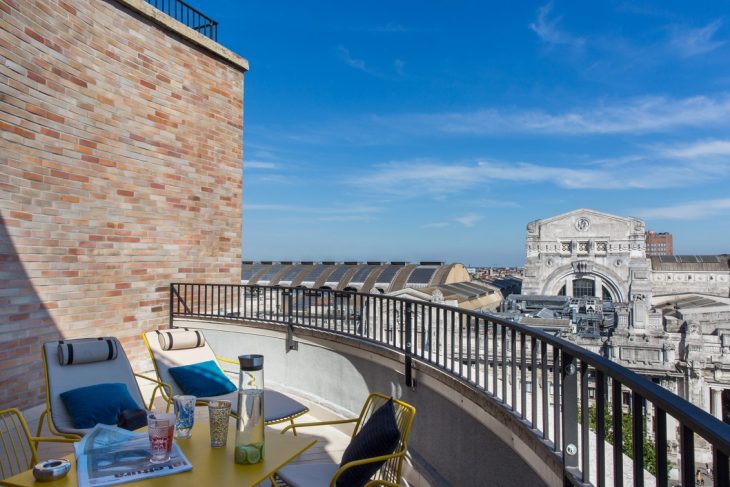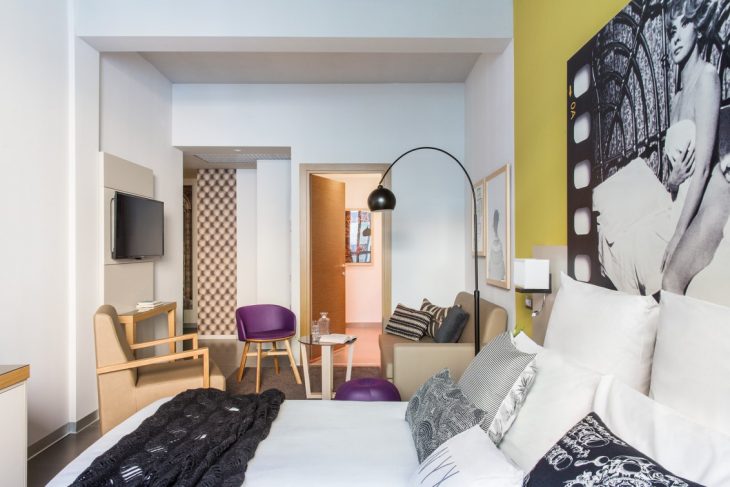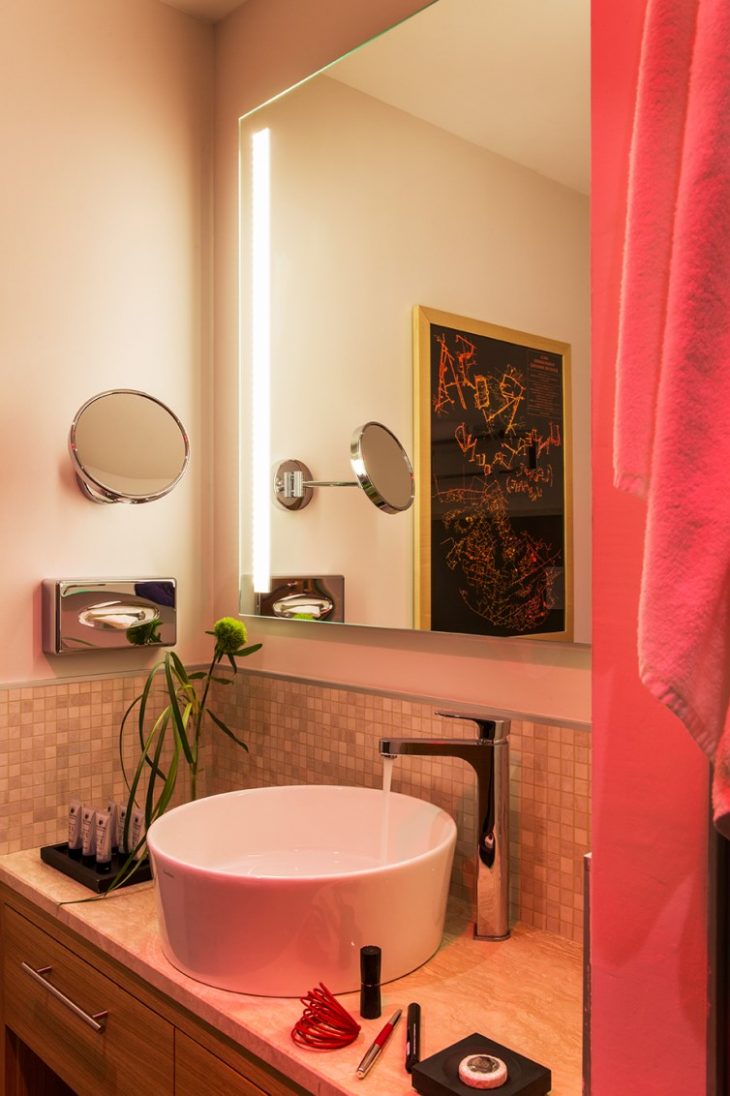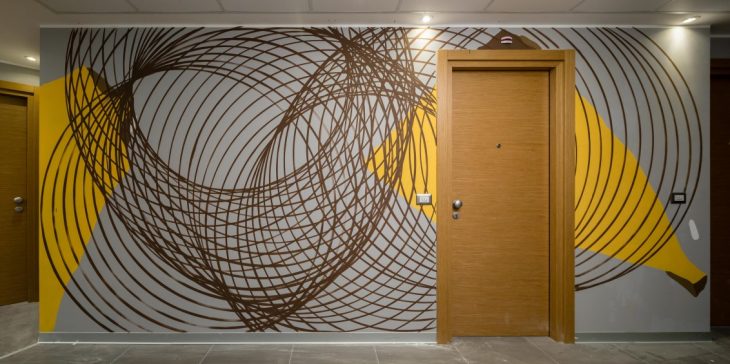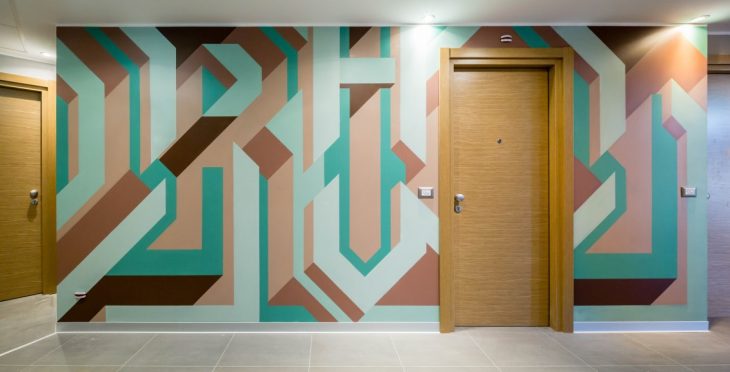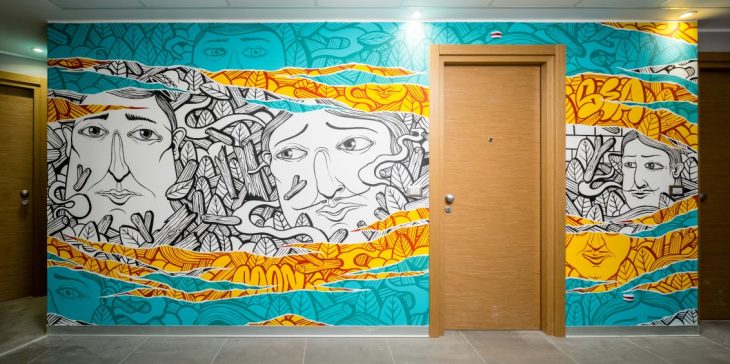 Original proposals are also available to guests who are interested in discovering a more traditional and touristy route: driving a vintage Fiat 500 car, for example. And after a busy day – or to start a busy day – they can taste the Clash Restaurant's eclectic culinary offer, which is inspired by street food, but with a great attention to freshness of ingredients, creativity and food design… and a special awareness for veggie options. The cuisine style is increasingly urban: upon demand, everything can be wrapped in picnic baskets that you can carry around Milan while exploring the city in the warm season.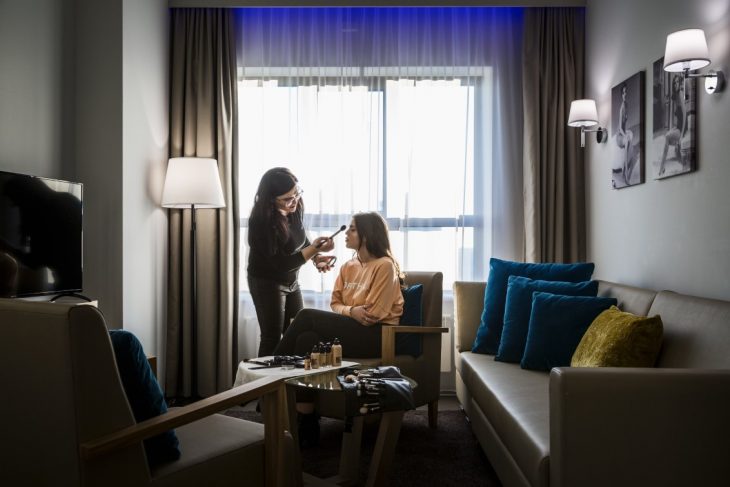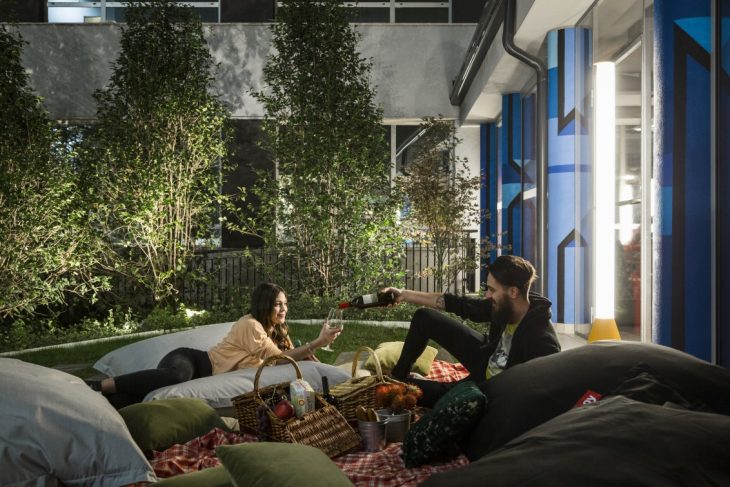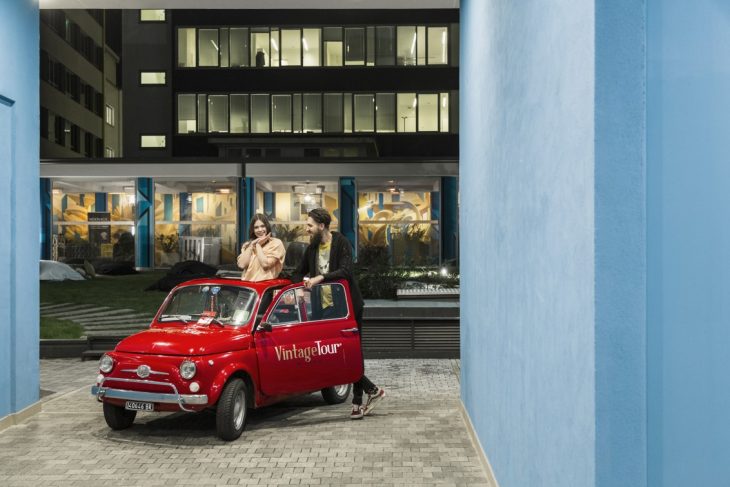 More features are planned for the forthcoming months: from cinema to terrace yoga to cake design courses. In addition to a dense calendar of exhibitions and events, all connected by the leitmotiv of exploring the contemporary age and the city's youngest art movements.