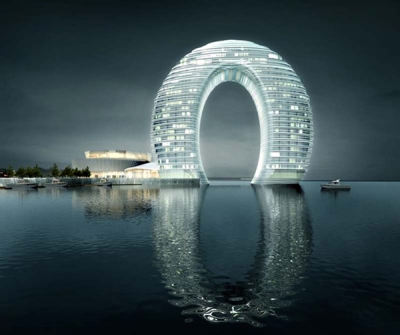 Project: Sheraton Huzhou Hot Spring Resort
Designed by MAD Architects
Location: Huzhou, China
Website: www.i-mad.com
The world renowned MAD Architects create the showstopping project design of Sheraton Huzhou Hot Spring Resort in China. Get familiar with the project after the jump: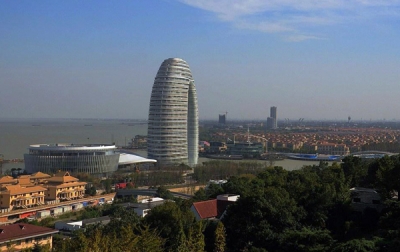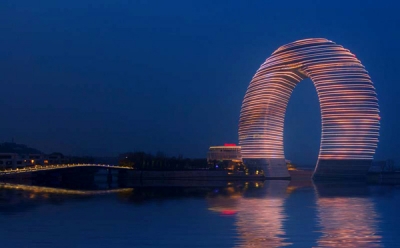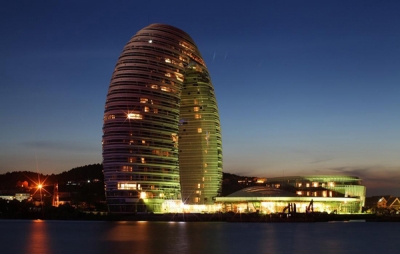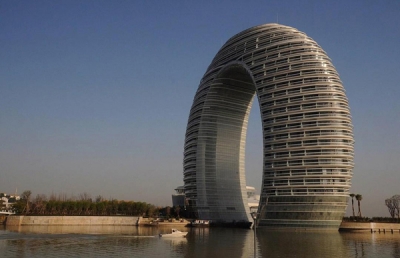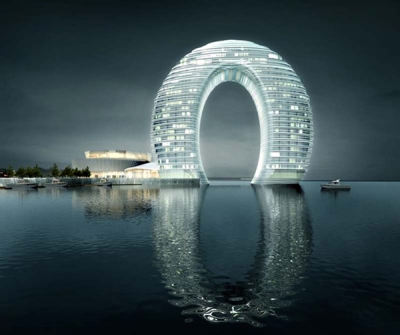 About the Project:
Over 100 meters high and 116 meters wide, this outstanding hotel experience covers an area of 75 acres, providing 321 rooms – 40 suites, 37 villas and presidential suites. The investment of 1.5 billion dollars shows the importance of this endeavor, resulting with total floor area of 95 000 square meters.

Thoughtfully designed, this impressive hotel represents the optimal response to the site parameters and the context in general. Fundamental to the logic of the unique shape of this impressive yet bold design is the idea that the building is comprised of hotel rooms that demand ample natural light and cross ventilation. Moreover, its horizontal section and form ensure view of the lake for every room, regardless of its position. The metal façade becomes live at night – LED light system on the envelope displays colorfully animated textures and patterns, further reflected on the lake surface, creating playful and aesthetically pleasant atmosphere.

This peaceful architectural statement creates the impression of a gate, while emerging from the lake waterfront. Almost passive during the day, at night this very strict edifice transforms into a rollercoaster of visual effect, welcoming the guests in.
Source Evolo. *