Altius Architecture studio has designed the Beech House located in Toronto, Canada with a contemporary interior space.
From the Architects:
Efficient, clean design and simple, modern spaces went hand in hand with wheelchair accessibility for this modest, 2200 square foot house. This project was designed to be an accessible house that maintained the warm feel of a family home.
While planning for wheelchair access was a fundamental part of the design process, the creation of a comfortable family home was the ultimate goal. This house was to be equally appropriate for children as it would be for an occupant in a wheelchair. More than being simply accessible, it was intended to be an example of good, universal design and a model for the creation of living spaces that will function for generations.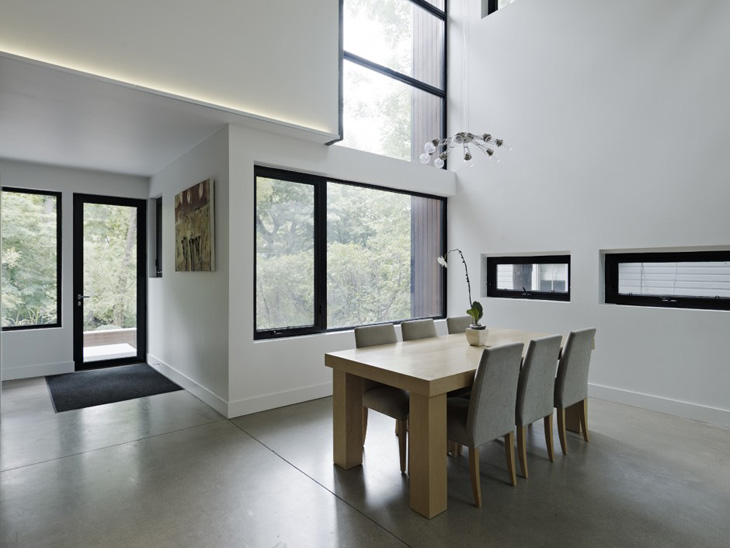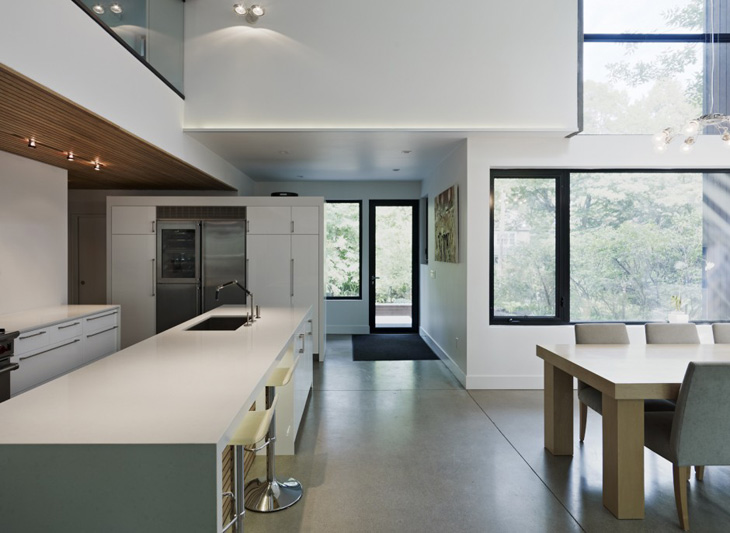 The house is sited on an urban lot on Beech Avenue in Toronto's Beach neighbourhood. The site slopes steeply upward from the street in front and is also accessed from a lane at the rear. The massing of the house is governed by views, the requirement to protect mature trees on the site, and solar orientation. Aligned East-West, the main volume pushes to the north side of the property to create a sunny courtyard-like outdoor space directly connected to the living and dining spaces. A glassy double height dining room suggests a transparent division between the public spaces at the front and the private spaces at the rear of the lot. A generous front porch extends the living spaces toward the street and connects the house to the eclectic fabric of the neighbourhood. The volumes of the house tuck into the existing canopy of trees, lessening the impact on the existing streetscape.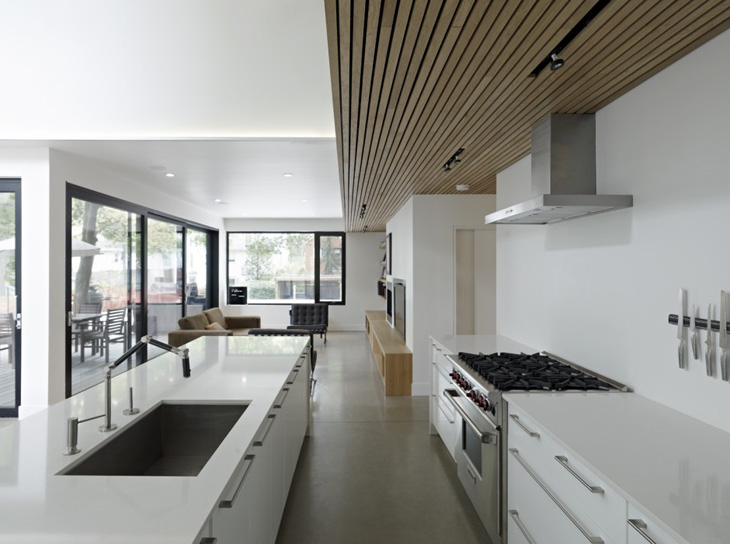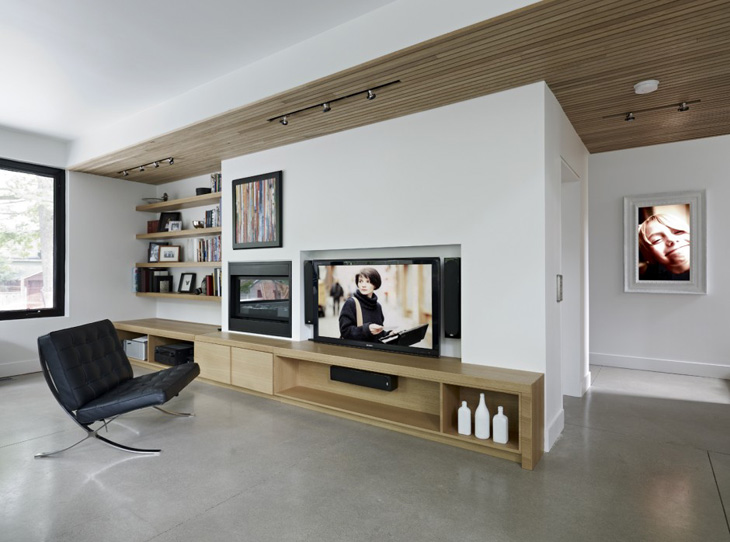 Vertically, the floor plates are organized around a stair and elevator configuration that has travel by both routes arrive at the same landings. While spatially efficient, the intent also was to never make the barrier free path of travel a secondary route. Two bedrooms face the rear yard while a bridge over the kitchen area extends to the master bedroom suite. High operable windows in the double height space, centered over the kitchen and dining areas, create natural stack-effect ventilation. Generous spaces and fluid circulation routes contribute to the flexibility and accessibility of the house.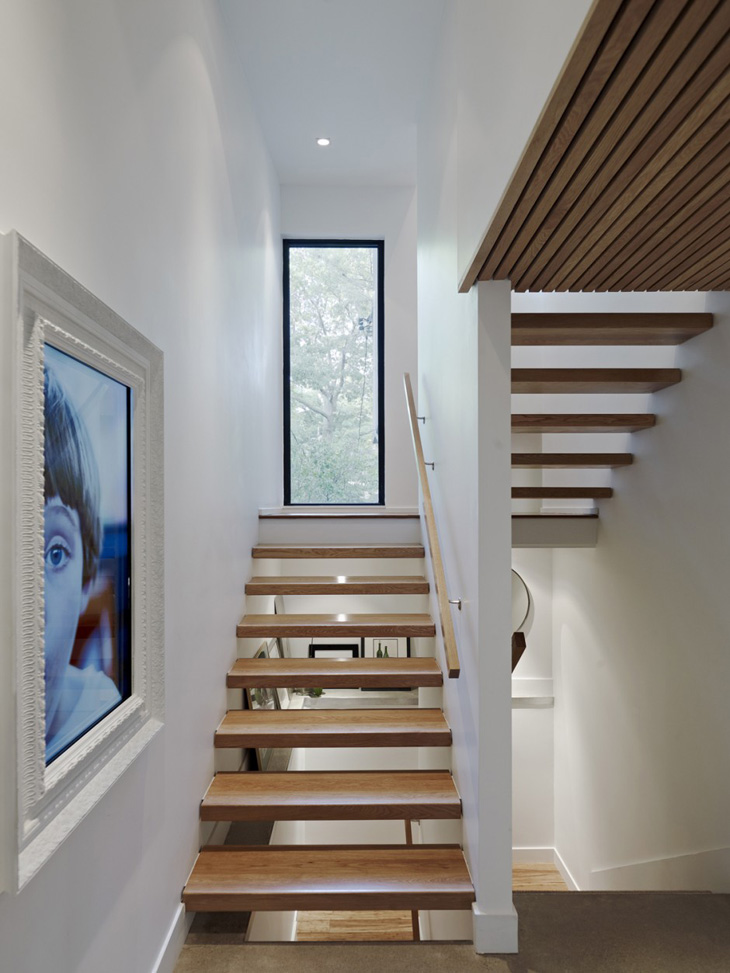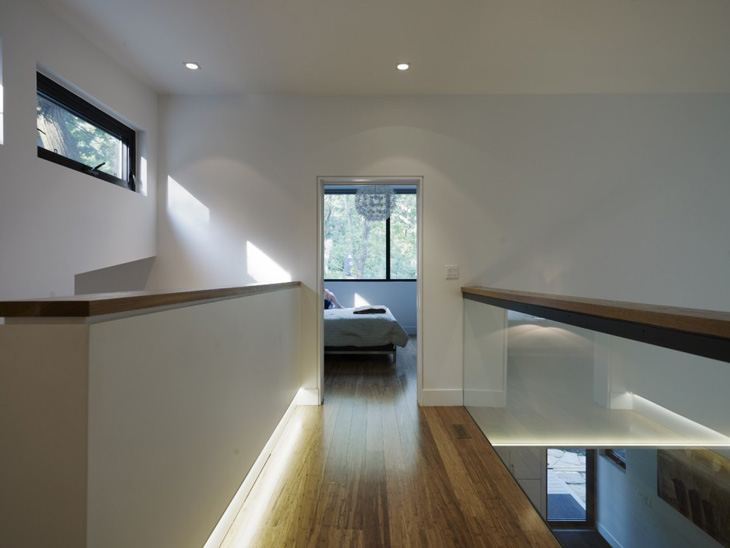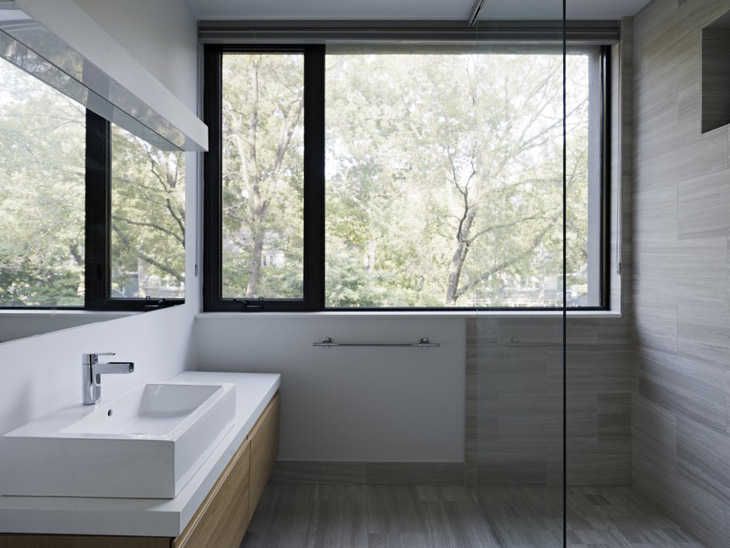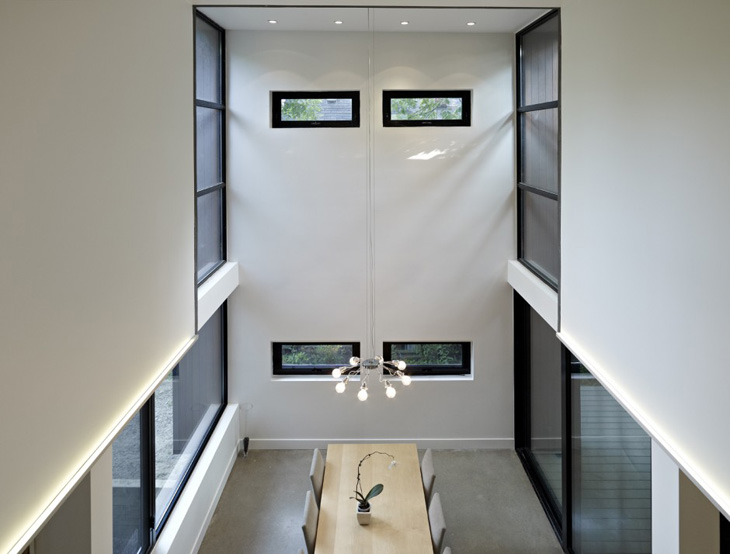 The selection of finishes achieves a modern aesthetic and meets the technical requirements of accessible spaces. The main floor is polished concrete with radiant, in-floor heating, while the upstairs has have bamboo flooring throughout. Flush door thresholds and large sliding doors seamlessly connect interior and exterior spaces. Careful millwork design, plumbing fixture selection, and advanced lighting and control systems with iPhone/iPad connectivity contribute to the ease of use of the house. This house accommodates the needs of a growing family while seamlessly integrating wheelchair accessibility.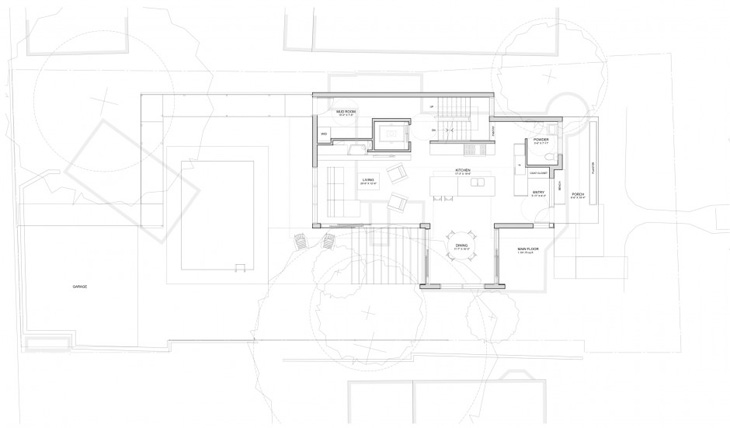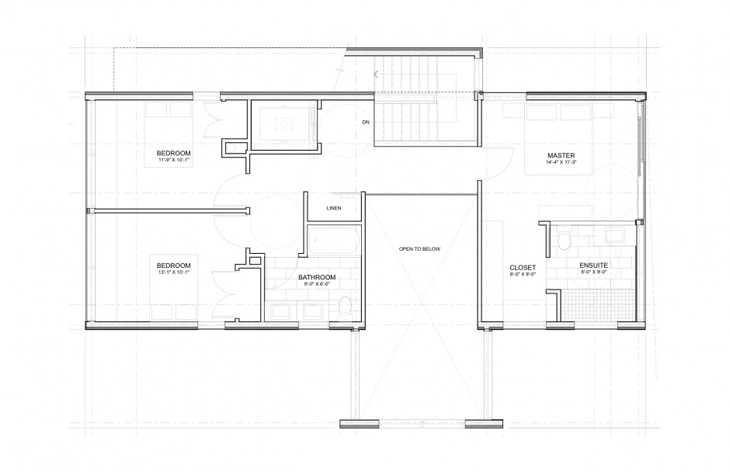 Project: Beech House
Designed by Altius Architecture
Location: Toronto, Canada
Website: altius.net