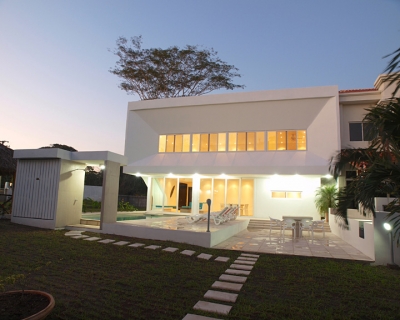 Project: Casa Periscopio
Designed by PRAUD
Location: Boulevard Costa del Sol, El Salvador
Website: www.praud.info
The beautifully designed Casa Periscopio family home project is shaped for a location in El Salvador by PRAUD architecture studio.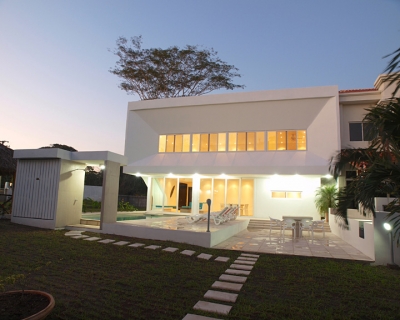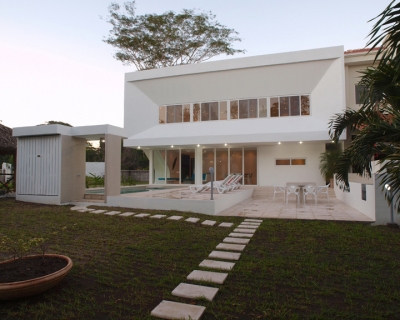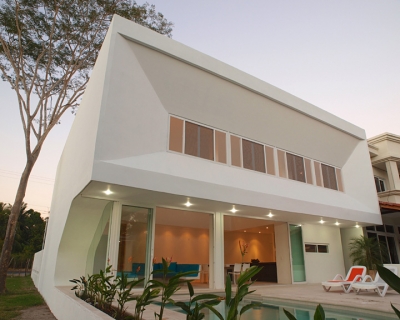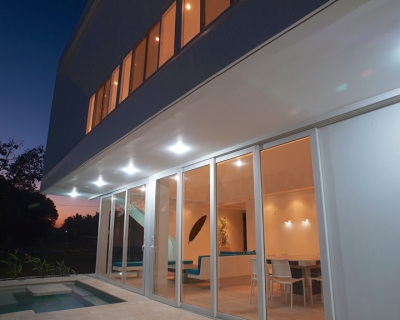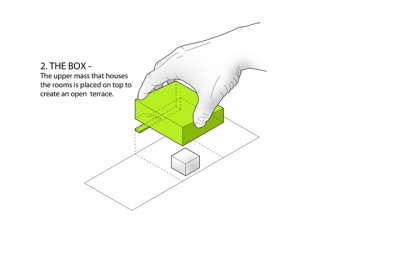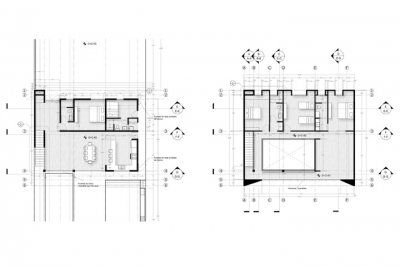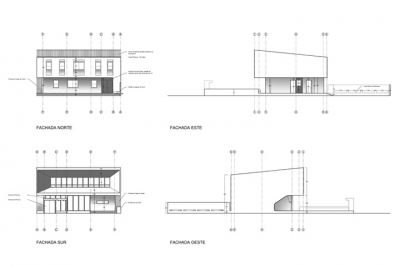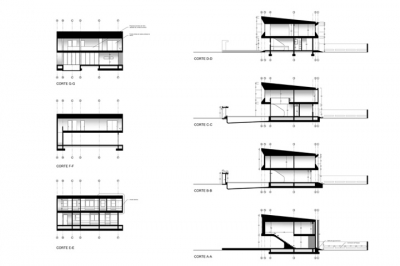 From the Architects:
Although it has already been almost 20 years since El Salvador suffered from a civil war, the understanding of the urban space and architecture has been strongly molded by the concept of security and enclosure that is so engraved in the psyche of its citizens, be it in the city as much as in rural areas. With this in mind we work in shaping the idea of the MODERNIST FORTRESS.
This term, "the modernist fortress", is not only literal in the sense of creating an enclosed environment but also in the sense of trying to escape from the fortitude of modernism. Our strategy is to treat the typology of the project as three independent masses that would enclose the required program while creating a third space and an open connection towards the nature. The aim of the project is to allow open events to occur between the inside and the outside by creating different builtscapes without segregating the possibilities of program. The interior living area is opened as a linear connection to dinning and kitchen within a double height. Similarly, the exterior has the linear connection of cooking, eating and lounging by the pool that connects back to the interior. This generates the possibility of a looping action and interaction between the inside activities and outdoor ones. Although the horizontal windows and columns of the south facade reminisce a modernist logic, the counter facades reminds us of a battle between conteporanism and modernism being fought through the massing and not a plan strategy. Local methods of construction, CMU and concrete are also utilized in order to create a monumental permanence of the mass within nature.