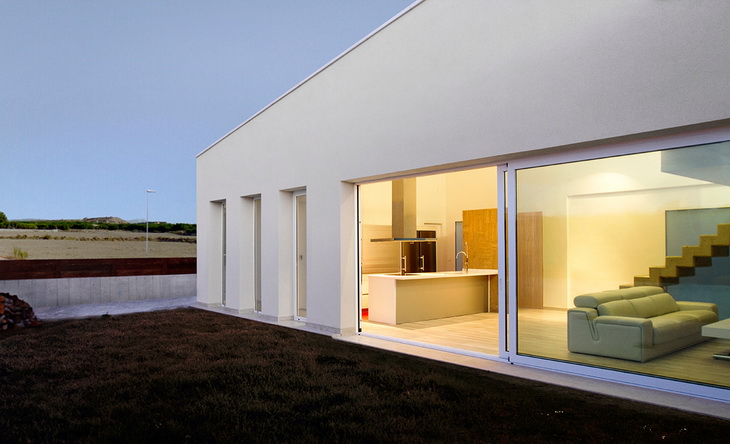 AQSO Arquitectos Office share with us their latest built project the Cuña House in Spain. Located on a narrow site in Lorquí, this private residence subtly pierces the horizon with its distinctive sloped roof. The sharp elevation stands in contrast to the smooth curves of the surrounding vista, capturing views towards the Segura River meadow.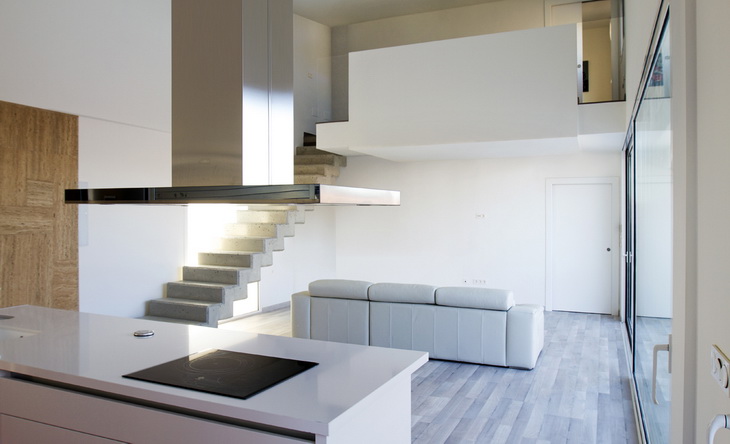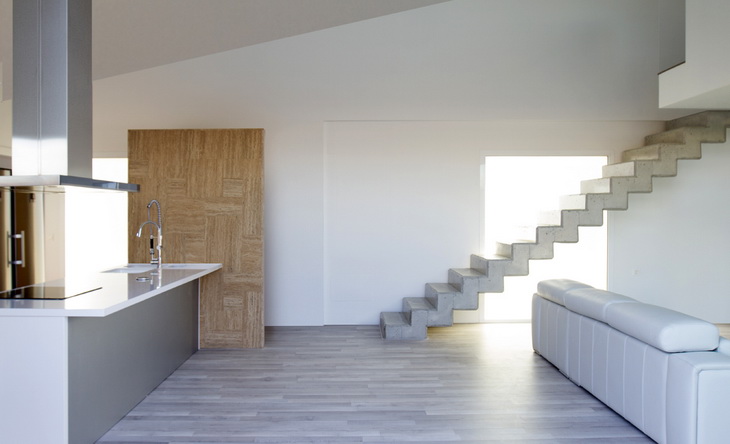 From the Architects:
The residence is located in Lorquí, a small town in Southern Spain surrounded by a landscape shaped by eroded hills known as 'Montes Blancos'. The ascending shape of the house outlines a triangular elevation standing over the terrain, capturing views towards the Segura River´s meadow.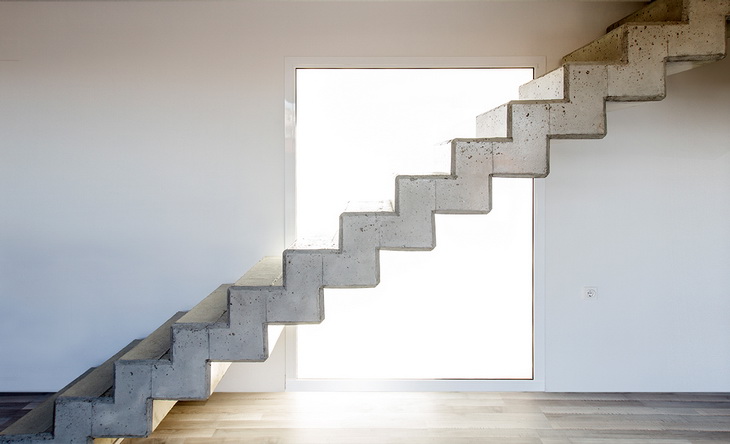 The neat domestic space is arranged around a generous double height living room in which lower part kitchen and pantry are located. A mezzanine is inserted into the tallest part of the house where the master bedroom is located. The staircase giving access to the loft, made of a folded exposed concreted slab, ends in an indoor balcony used as office space facing the living room.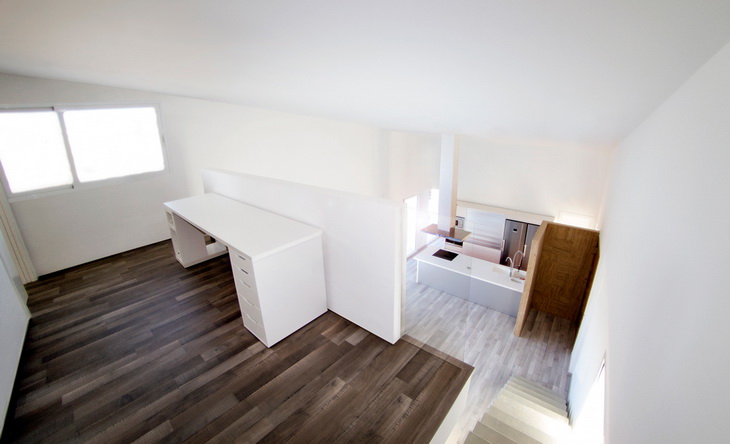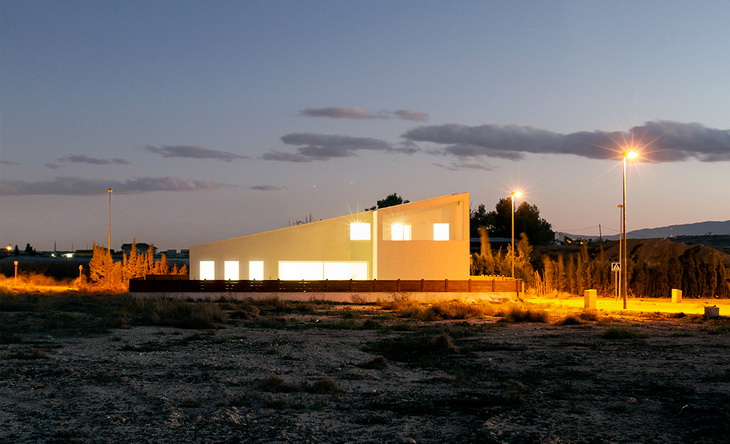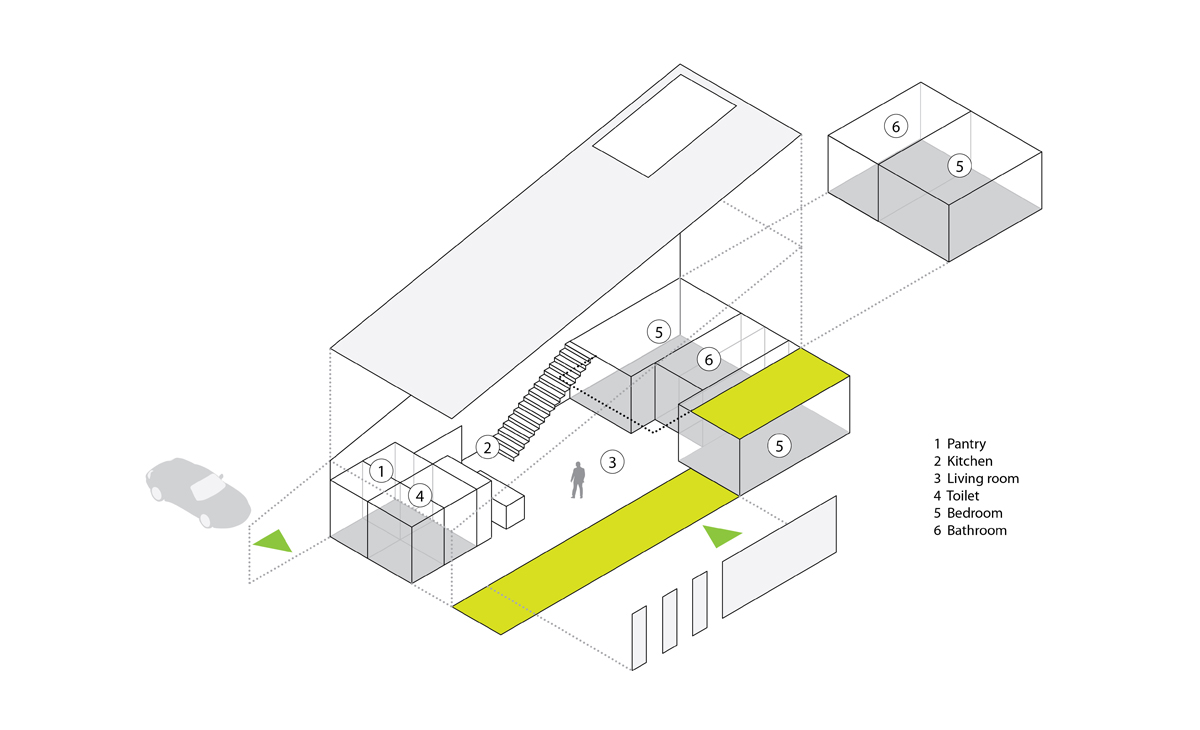 The lower floor is connected on one side through a large opening to a garden while the mezzanine opens to a semi-covered terrace. Light colors, characteristic in traditional architecture of sunny areas, are predominant inside and outside the house. The mortar facade, window frames and walls contrast with the grey hardwood flooring and a cream-colored travertine wall enclosing the entrance door.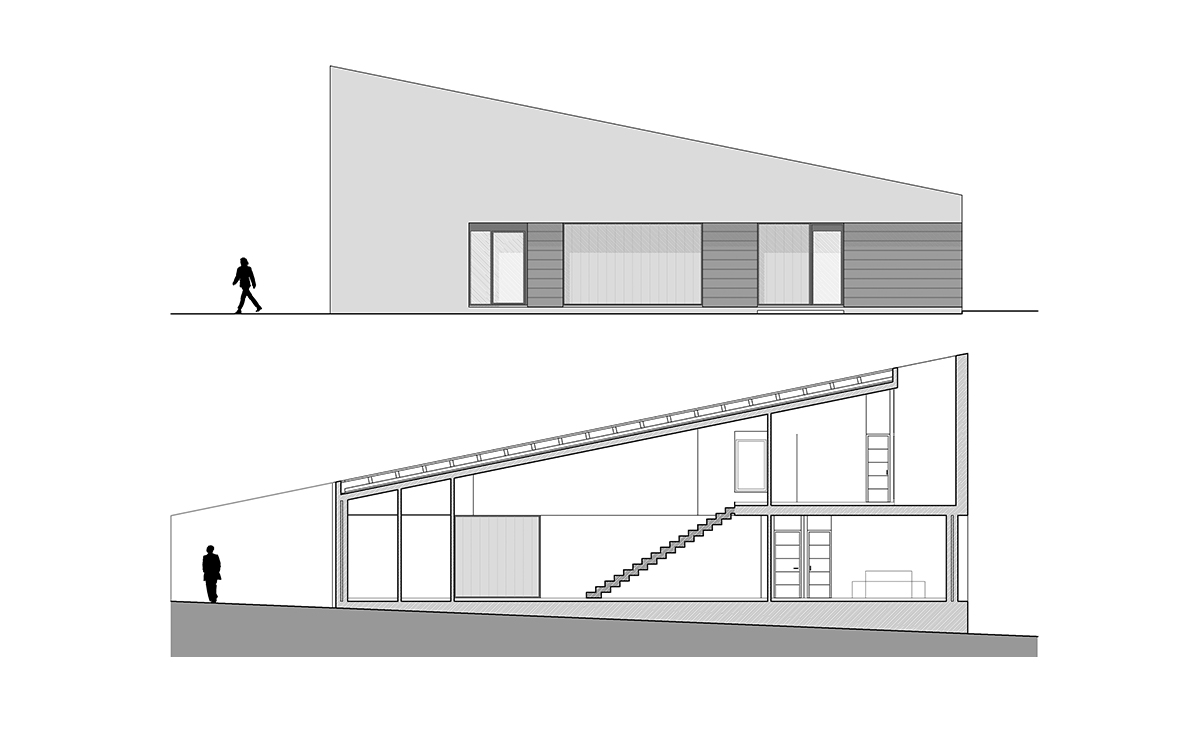 The structural system of the house is based on concrete slabs and supports enclosed by honeycomb clay block walls. The roof is made of a waterproof thin concrete slab protected by a sandwich panel.
Project: Cuña House
Designed by AQSO Arquitectos Office
GFA: 185 sqm
Location: Lorquí, Spain
Website: aqso.net