Your outdoor living space should not only look great, but it should be functional, too. You, therefore, need to focus on creating a private, safe, aesthetically-pleasing, and easy to maintain exterior. Does this sound too good to be true? Well, it doesn't have to be. Find out how to improve your outdoor space.
Soften Hardscapes with Plants
Hardscape features can look a little cold and clinical, which can detract from the beauty of the outdoor space. You can, therefore, breathe new life into a hardscape by adding various plants, which will create an inviting, relaxing area you will want to enjoy all year long.
Read more after the jump:


Perennials can also provide a softening touch to harsh edges, as beautiful blooms will fill your garden with texture and color. Use a mix of small shrubs and long perennials to add different heights and hues to your garden, which will also ensure you will have flowers in bloom throughout the year.
Choose the Right Tree
Trees can add height and beauty to almost any outdoor area. Yet, the option you choose can determine the look and feel of your garden. It is important to plant trees that are relatively clean, as they will help to create a stunning space whilst reducing maintenance tasks.
It's also vital to avoid planting a tree that has an aggressive root system, which can grow under your home's foundations. Japanese maple trees are often an ideal choice, as they offer intermediate height at maturity to provide shade, and will add colorful foliage to your garden.
Utilize Pool Coating Technology
Are you lucky enough to have a pool in your outdoor space? If so, you will want to enjoy an easy to maintain, durable and colorful pool area year after year. For this reason, you should consider a residential pool coating, as the industrial pool coating technology can cut the necessary chemicals and maintenance tasks,while preventing cracking, chipping, staining and discoloration, plus more. It's the ideal solution for homeowners looking for the best quality pool finish in their backyard.
Perfect Your Privacy
Every homeowner wants to enjoy privacy in their home and garden. Thankfully, there are a variety of ways you can create a private space so that you will feel 100% relaxed in your outdoor area. For example, you can erect a stunning fence to complement your exterior. Alternatively, you can use plant material to form a private boundary around your garden. Arborvitae bushes or formal privet hedges are ideal, as they can screen out unwanted attention from your neighbors while preventing trespassers.
Pick the Best Color Scheme
Did you know that the flower colors you choose can influence your mood? It is therefore important to pick the best color scheme when redesigning your garden. For example, blue can create a relaxing, meditative garden, while bright hues can add energy and creativity to your outdoor area. Think carefully about how you plan to use your garden and select a color scheme to match.
Add Colorful Annuals
Many homeowners often avoid adding annuals into their landscape, as the plants have a short life-span. However, when in bloom, they can add a stunning injection of color into your garden. The garden is there to be enjoyed, which is why you should plant annuals to create an aesthetically pleasing exterior style that will make your garden the envy of the neighborhood.
Enjoy Decorative Water Features
Do you love nothing more than spending time in the great outdoors? If so, you should spend a little time and money on creating a stunning garden you are proud to call your own. It could be a wise investment to buy decorative water features, which will add style, sophistication, and tranquility to your exterior. You will love spending your days outside with a good book and a cup of coffee,while listening to the calming sound of an exquisite water feature. Do you have children? Avoid a safety issue by investing in smaller water features, so all the family can enjoy the relaxing sounds of the decorative garden accessory.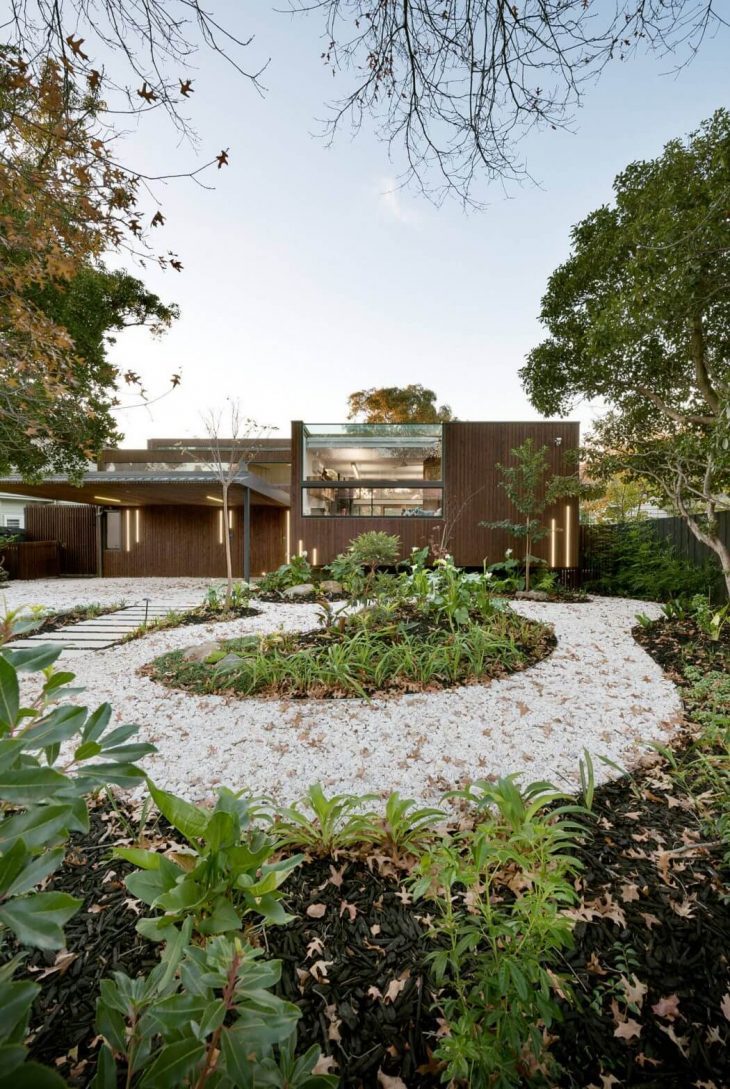 Maximize Your Space
Obviously, you will want to maximize your garden space as much as possible. Yet, you might not know the best place to start to develop an effective design. For example, if you have a slope in your garden, you might be pleased to learn that you can build a deck to provide the best landscape solution. Alternatively, you can terrace the land with a brick patio. There are no garden challenges that cannot be overcome with the right materials and design. If in doubt, consult a professional gardener or landscaper for assistance.
Select a Theme
Don't aim to recreate a garden you spotted on a TV show, and never try to replicate your neighbor's backyard. Instead, create your own garden theme that will ensure your outdoor living area stands out from the crowd. There are many beautiful themes to choose from, such as a rock garden, cottage garden, wildflowers, tropical flowers, fragrant flowers and more. It is your relaxing space – so select a theme that complements your taste and personality. You'll never want to go inside.
Incorporate Pathways
Pathways can add a touch of whimsy and practicality to your backyard. Allow visitors to make their way around your garden with ease by incorporating pathways into your garden's design so that they can make their way from the stylish shed to an elegant flower bed. Use stepping stones or paving to develop an informal path, so you and your guests can easily make your way from A to B without destroying the landscape.
Avoid Poisonous Plants
It's essential to avoid adding poisonous plants into your outdoor area, especially if you have children. Kids are inquisitive by nature, so they might ingest the wrong plants or develop a rash from a perennial when playing outdoors. Eliminate health risks by identifying and avoiding poisonous plants, such as poison ivy.
Grow Catnip Plants for Your Pet's Enjoyment
Do you want your cat to adore your garden as much as you do? If so, consider growing catnip plants in your backyard. Your feline friend will love nothing more than playing in the catnip patch – and you'll take pleasure watching them have such a fantastic time.

Scare Pests with a Scarecrow Sprinkler
Conversely, if you want to keep animals and pests out of your garden, you should buy a scarecrow sprinkler. It is an effective way to prevent pests from trespassing on your property, and it also will not cause them any harm. It could be all it takes to discourage next door's dog or cat from stepping on to your property, and it might encourage them to stay within their own garden.
Relax with Comfortable Seating
Your garden can become one of the most sociable areas within the home with the right seating. Allow residents and guests to stretch out, relax and have a good time by investing in comfortable seats, such as lounge chairs, chaise lounges and loungers. Also, add an umbrella to garden tables or by a swimming pool, so people can enjoy a shaded area on a hot summer's day or during rainfall. The more comfortable your seating, the more likely you and all the family will spend time outside to chat, dine and breathe in some fresh air.
Warm Up with a Fire
Do you only spend time in your garden during summertime? Add instant warmth to your garden so you can enjoy your backyard twelve months of the year. All you need to do is install an attractive fireplace, such as a chimenea or firepit, so you can cuddle with your partner as you watch the roaring flames, or can entertain friends or family outdoors during colder temperatures. However, you must ensure the fireplace or pit is not located on top of wooden decking, under a roof or near any garden structures.
Illuminate Your Backyard
The fun doesn't have to end once the sun goes down. Illuminate your backyard by incorporating stunning outdoor lighting into your exterior. From LED wall lamps and outdoor chandeliers to romantic fairy lights, there are a variety of ways to keep your guests outdoors in the evening.
Shade Yourself from the Sun
As mentioned, an umbrella can provide some much-needed shade in the great outdoors, but there are also many other options for you to consider. For instance, you can incorporate gazebos, pergolas, and awnings into your exterior. Alternatively, you can grow vines across overhead arbors of roofs, which can provide a unique and romantic shelter from the sun's harmful UV rays.
Experience a Touch of Luxury
There is nothing more luxurious than donning a swimsuit and enjoying a nice, long soak in a hot tub. It is the ultimate form of relaxation outdoors, as you can enjoy a little alone time in your backyard, can raise a glass with your partner in a tub for two, or you can opt for a larger spa that accommodates up to six people or more.
Images by Emma Cross – Trail House by Zen Architects