Housing
London Family Home by Studio Duggan
By |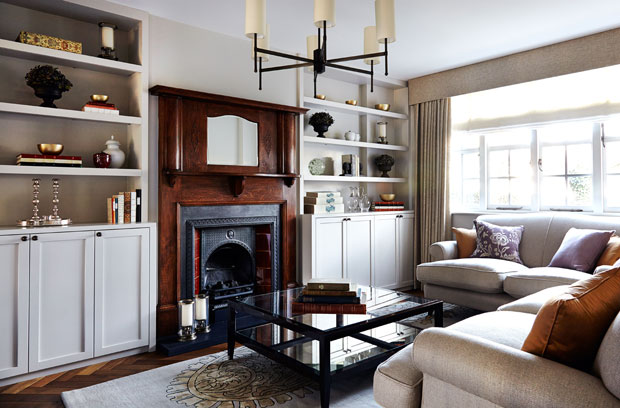 Studio Duggan shares with us their work on a refurbishment of a 3 bedroom family home in London's Hampstead Garden Suburb. The team at Studio Duggan has found inspiration for the redesign of Brunner Close in the property's arts and crafts heritage.
Studio Duggan, leading interior designers, have completed the refurbishment of a 3-bedroom house in Brunner Close located in the heart of Hampstead Garden Suburb in North London. The brief was to fully renovate and sympathetically extend the existing house, whilst staying true to the property's original 'Arts and Crafts' character. This stunning property (approx. 160 square metres) is located in Hampstead Garden Suburb in North London. Hampstead Garden Suburb was the vision of Henrietta Barnett, who was married to an East End cleric. Having witnessed the effect of poor housing on the lives of her husband's parishioners, in 1907 she set about building an Arcadian alternative with an estate of homes for all classes and incomes. Big detached and semi-detached houses mixed with cottage-style terraces are separated by hedges rather than walls and set in wide, tree-lined roads. The style is influenced by the Arts & Crafts movement (an international movement in the decorative arts that flourished in Europe between 1880 – 1910), with the widespread use of brick, tiles and leaded lights. Studio Duggan worked closely with the client on this creative journey to ensure their inherent aesthetic desire gained expression throughout the property. Key features across the house celebrate the home's Arts and Crafts legacy – a salvaged, antique fireplace and bespoke cabinetry in the living room and kitchen; wall panelling in the hallway and upstairs family bathroom and custom made panelled bunk beds in the children's bedroom; and last but not least, stunning patinated copper pendant lights in the kitchen. The pendant lights, referred to as Quarter Lights and sourced from Urban Electric Company, are made with milk glass and raw copper – designed to age with time, honouring the property's heritage. – Studio Duggan
For more of the design continue after the jump: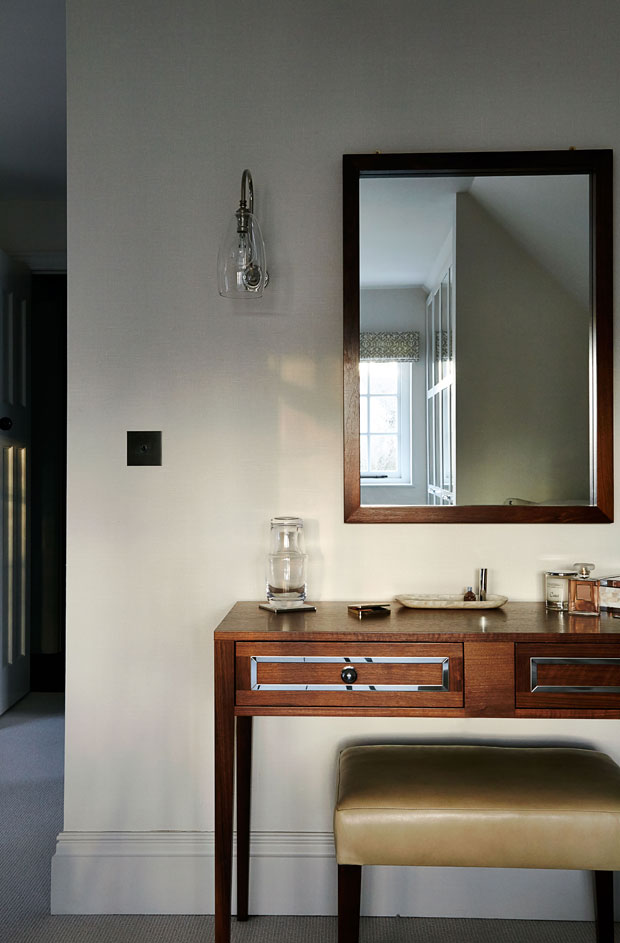 For more projects by Studio Duggan visit – www.studioduggan.com.