Project 22 Design designed this inspiring contemporary three-storey residence located in Chicago, Illinois, in 2015.
RELATED: Find More Inspiring Homes on ArchiSCENE
Take a look at the complete story after the jump.
Artwork above the sofa by Norah Borden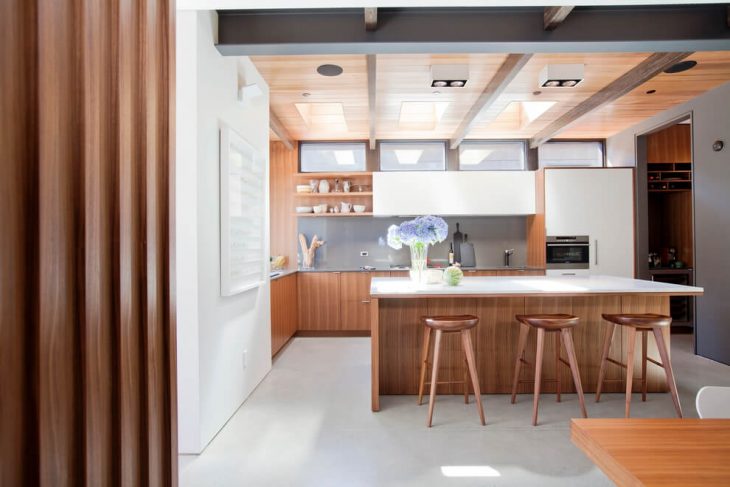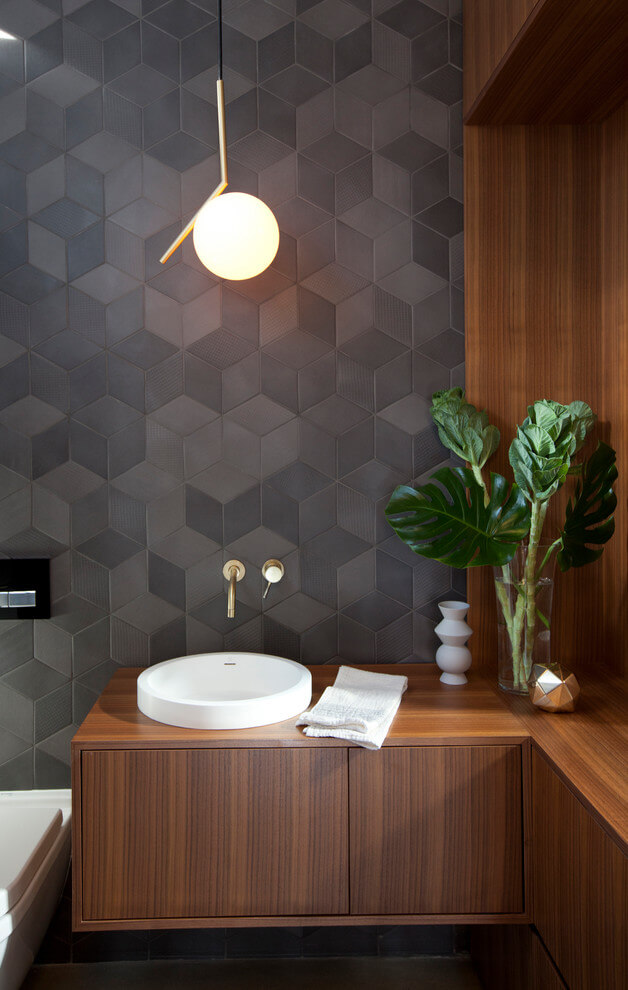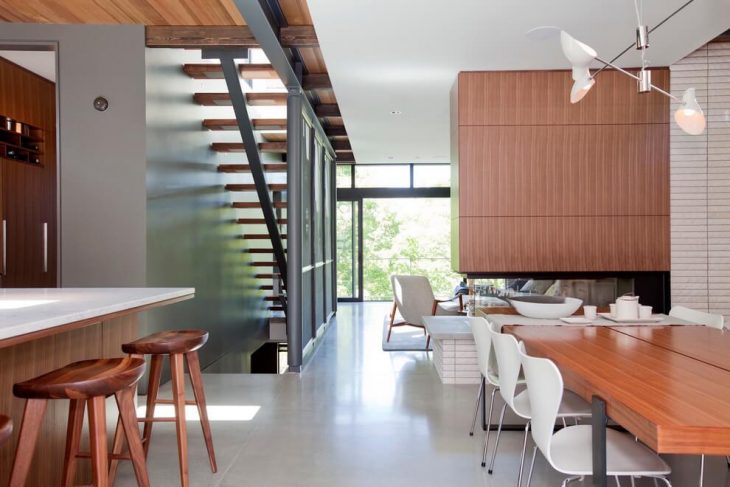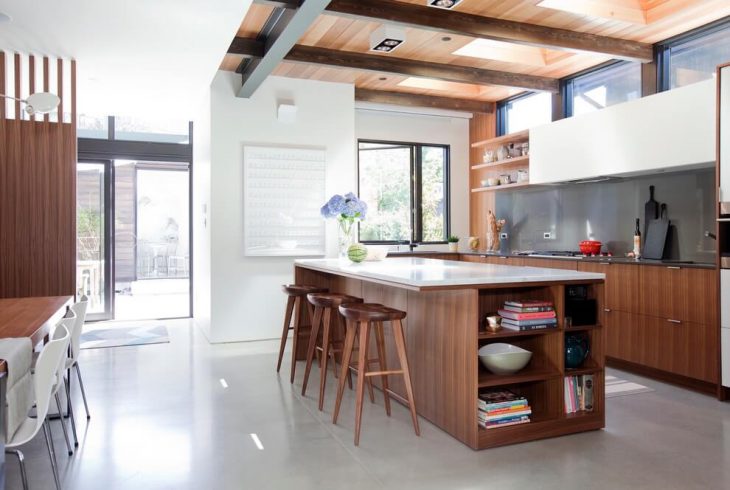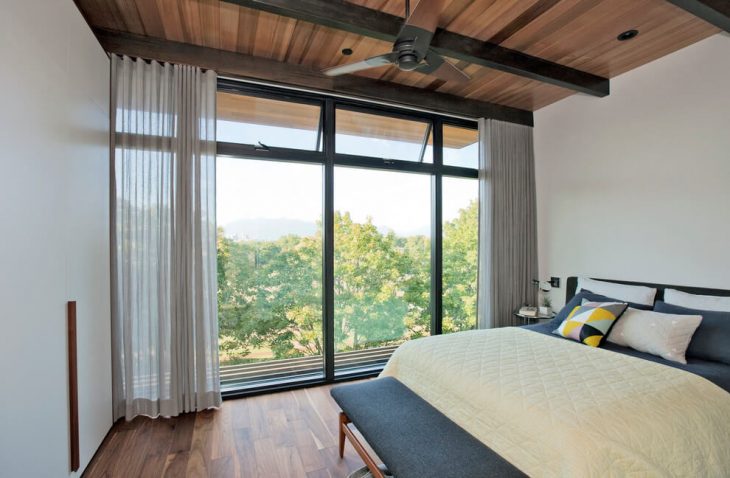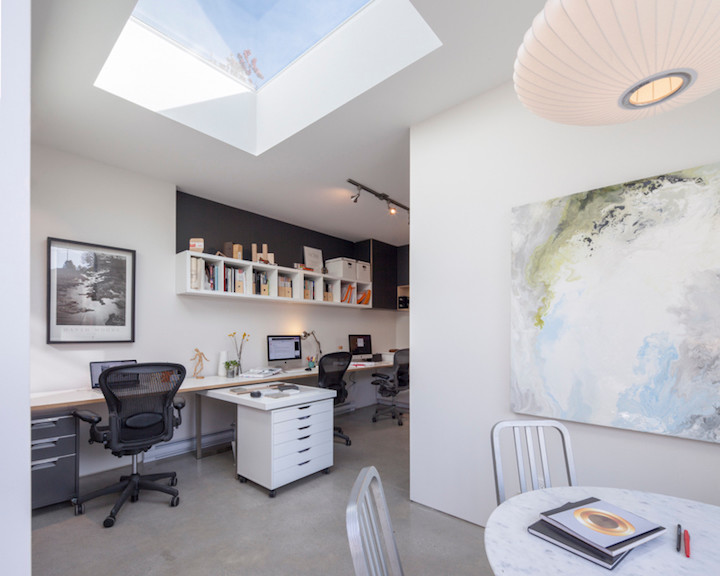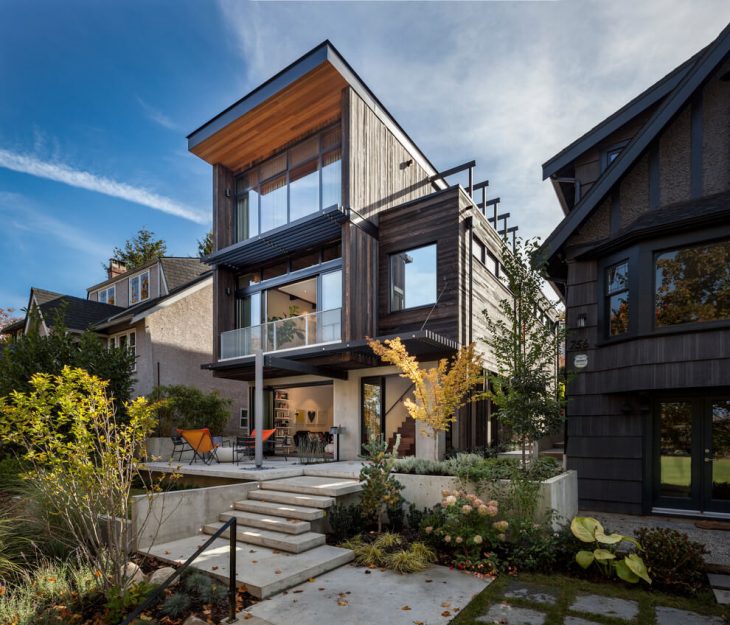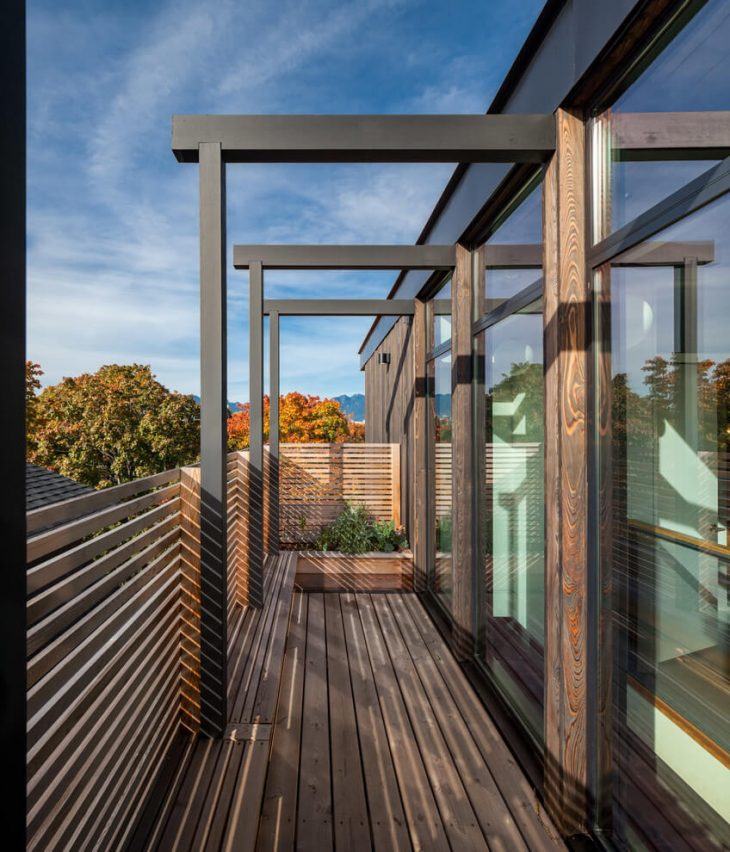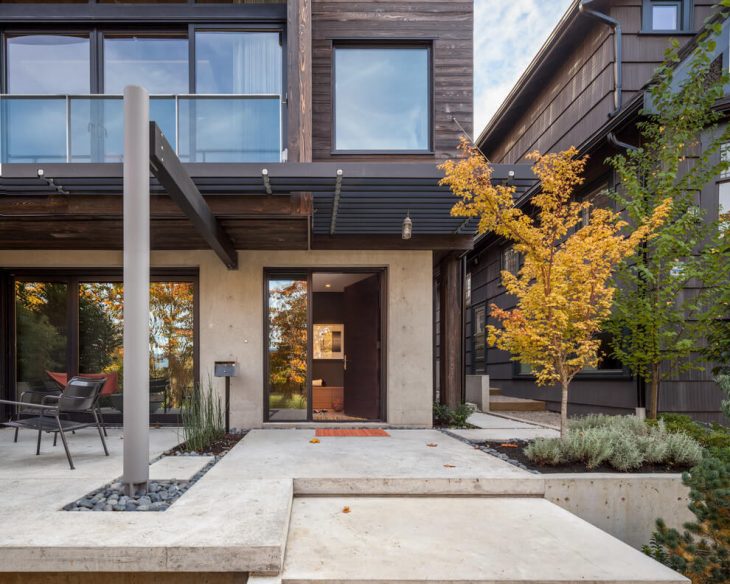 A recently completed single-family home and laneway studio, built on a typical 33' x 122' building lot. Perched above Douglas Park, it feels as much like a treehouse as it does a family home. A collaborative design effort between Interior Designer/Owner Denise Ashmore (Project 22 Design)and Architect Clinton Cuddington (Measured Architecture).
The home itself is 2760 sq. ft. (of an allowable 2818 sq. ft.). Overall, it expresses the owner's love of industrial and mid-century design, with exposed structural steel I-beam and clear fir wood ceilings, three-sided fireplace, and walnut millwork throughout. The bedroom level is modest in size at only 740 sq. ft. of interior space, three bedrooms, two bathrooms, and stacking laundry. Conveniently poised at the top of the stairs, the west facing upper deck makes for a great place to enjoy a cup of tea or fold laundry, and it has space for a small, protected herb garden that can be used year-round. Most of the allowable building area (1100 sq. ft.) was focused on the main floor, where the family spends most of their time together. The open floorpan allows the family to congregate in one space while still doing their own thing, be it cooking, eating, reading, or doing homework. The main floor was designed for entertaining, with an eclipse door which allows the living spaces to spill out to the south-facing patio. Inside, the polished concrete floors, high ceilings, and integrated music make entertaining easy. Although the kitchen is tucked toward the back of the house, it still enjoys the view of the trees out front through the metal mesh screen, a deliberate choice that was tested for transparency. This industrial element connects the exposed structural I-beam that divides working spaces and relaxing spaces. Downstairs is 960 sq. ft. of young teenager heaven, complete with a games room, ping pong table, TV room, and patio with fire pit.
In addition to the main house, a single- level 320 sq. ft. laneway studio was built out back, complete with bathroom, kitchenette and living space.
All Images by photographer Janis Nicolay, for more of PROJECT 22 DESIGN visit their official web page www.project22design.com.