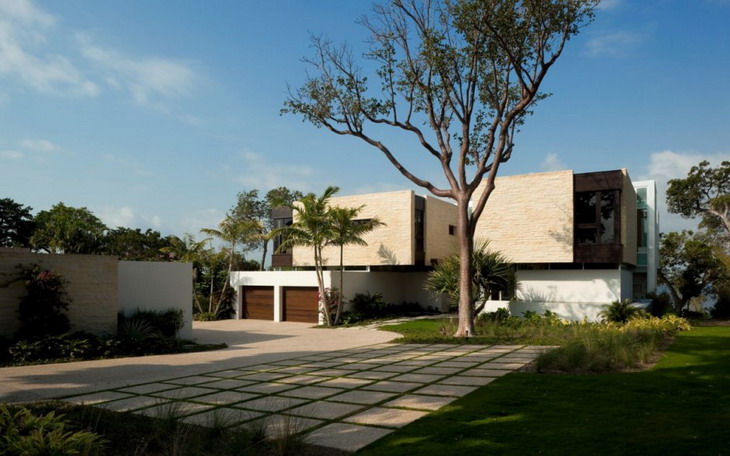 Eye-catching design of the family home, River Road House, in Sewall's Point, Florida created by Hughes Umbanhowar Architects. For more images continue after the jump: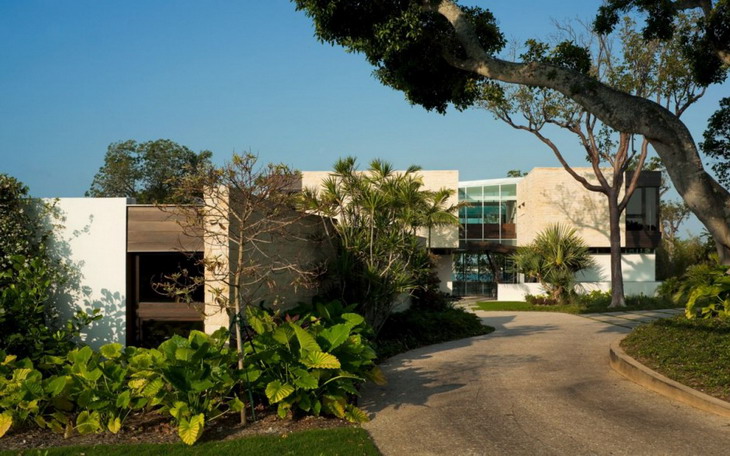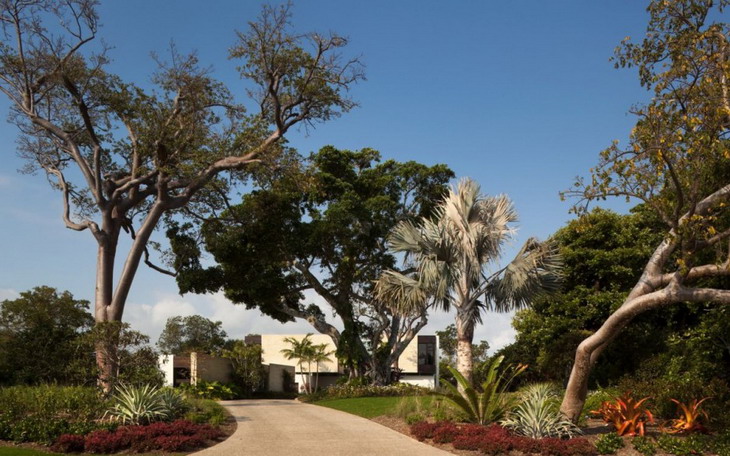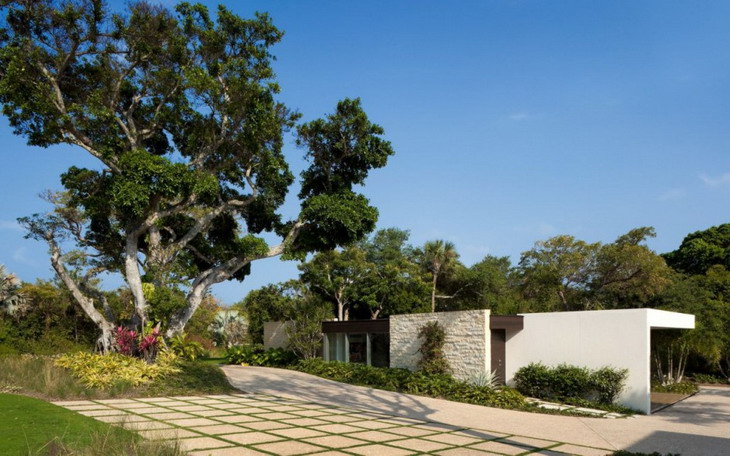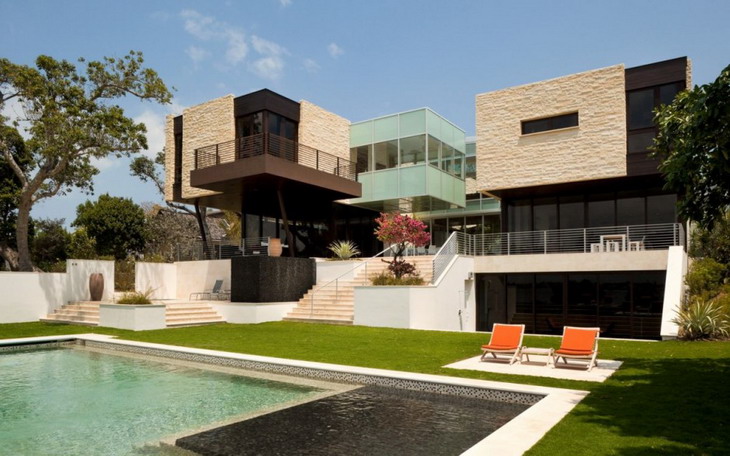 From the Architects:
When morning breaks in the small residential community of Sewall's Point, the house is cloaked in light that is reflected and refracted from the faceted Mahogany framed windows of this regal residence. Home for a young family, the structure is reverent in its embrace of the outdoors, both the two-acre waterfront lot it occupies and the landscape beyond. Ensconced in the hillside which overlooks the water, the structure is a series of expansive and intimate courtyards and cantilevered decks, which architectonically echo the diaphanous volumes of the interior, spaces which seem to defy gravity, even while embracing the solidity of Italian limestone and stucco facades. Views to the southwest encompass the dynamic activity of the marina in an inland waterway and track the movements of sun, wind and water.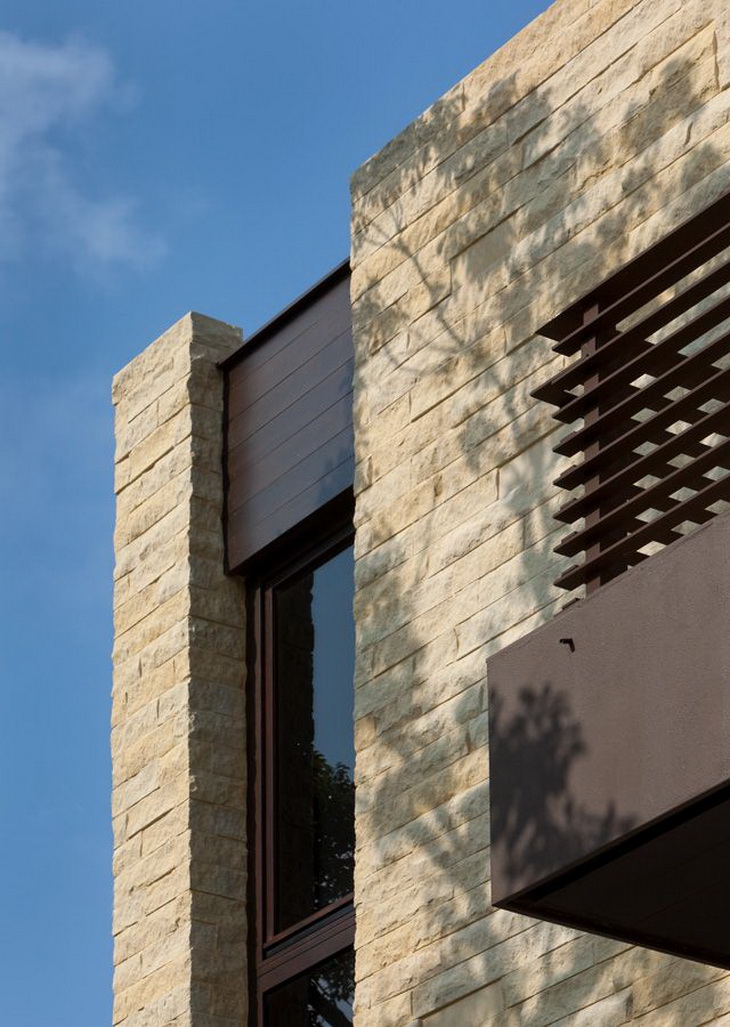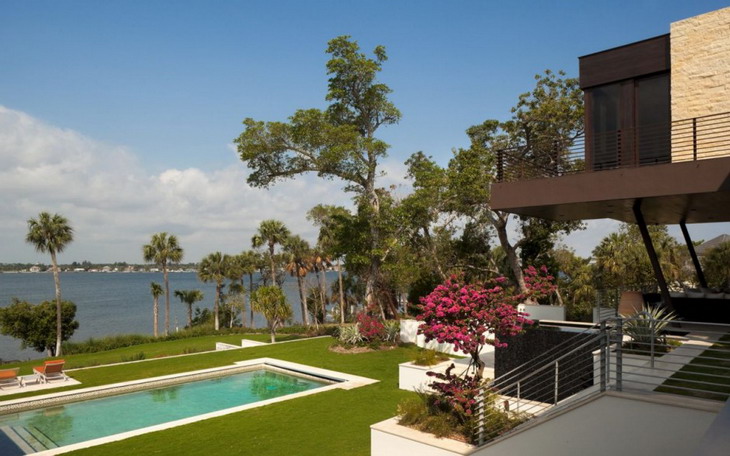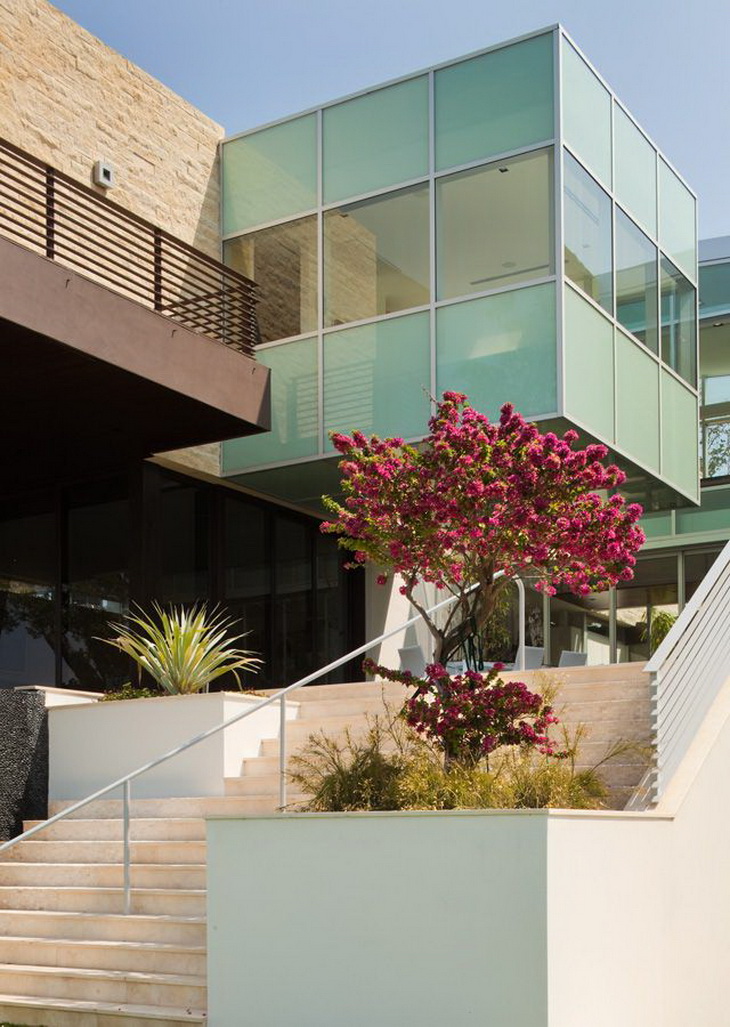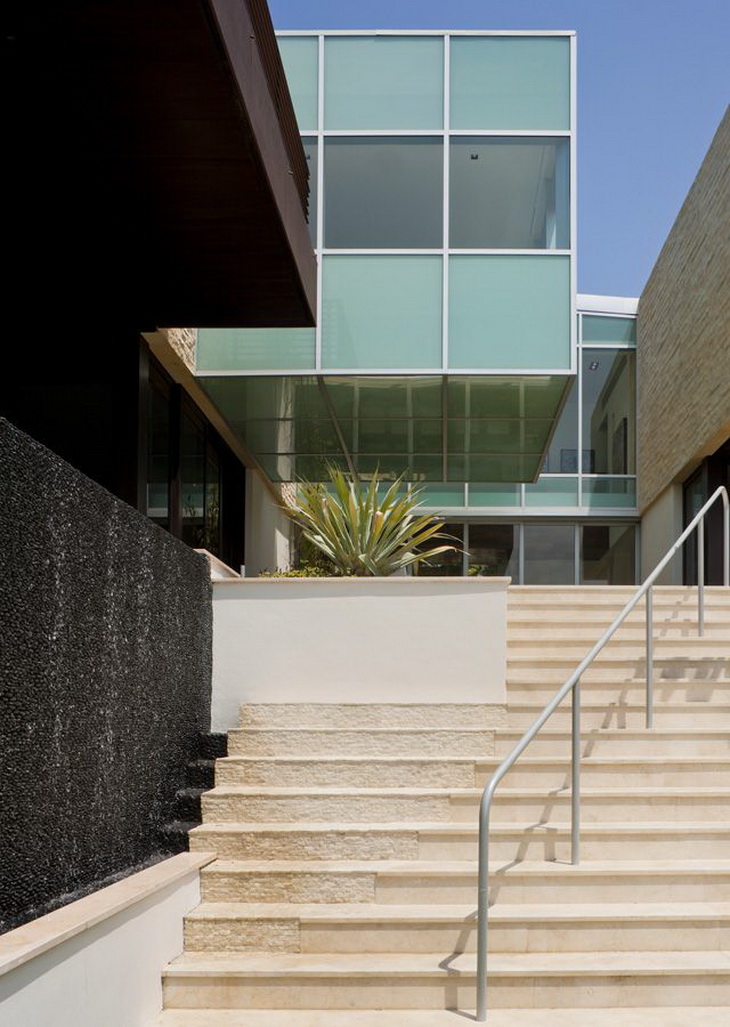 The 12,300-square foot house, is a complex composition, reminiscent of the canvases of Georges Braque, in which geometric forms appear and disappear in a constant dance of illusion and materiality. The house comprises a series of distinct, yet interlocking rectilinear volumes conjoined by a transparent longitudinal axis. Positive volumes are balanced atop negative creating a heightened tension and intrigue. A glass-skinned throughway connects and distinguishes the two dominant volumes, or towers, capturing light and adding to the sense of interior capaciousness. Exterior glass, limestone, stucco and mahogany outline, augment and anchor what otherwise might be a cacophony of disparate forms.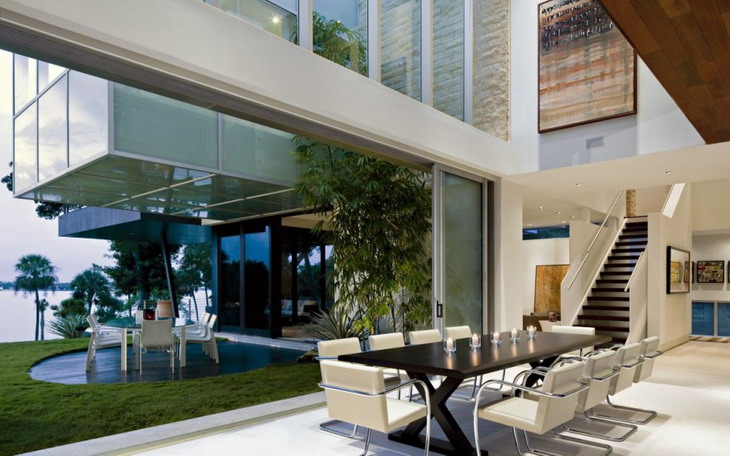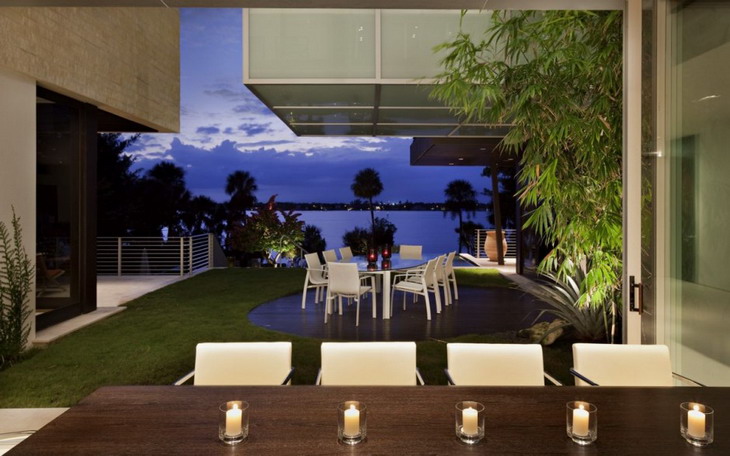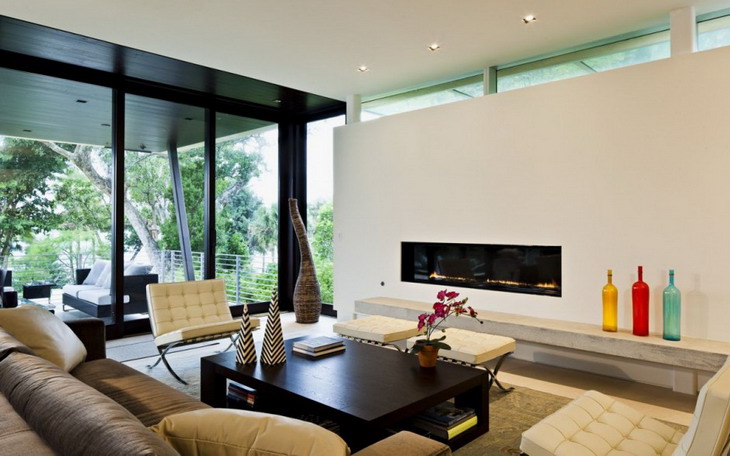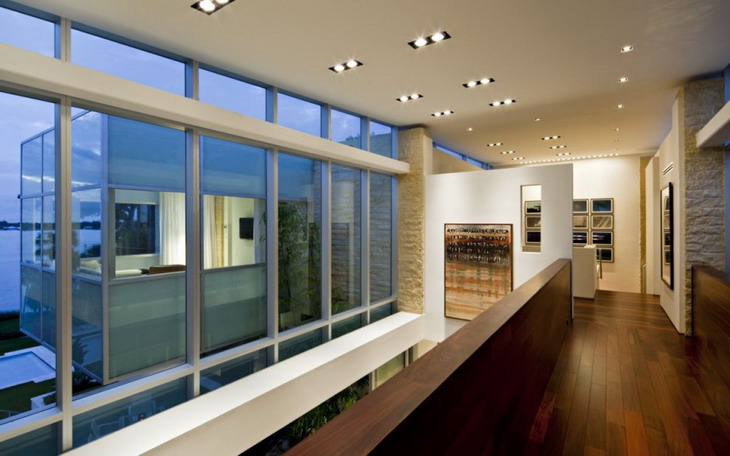 Whether allegro, andante or largo, the varied rhythms of the internal structure are adroitly composed. Denizens move with leisure or efficiency, depending on need and mood. Interior spaces are carefully orchestrated to conceal and reveal dramatic views to the water. Surprise and delight are amplified by skillful interior and exterior framing. In the same way, the arrangement of program and use moves inhabitants through a logical gradient from public to private space, from activity to slumber, from conviviality to introspection. At either end of the longitudinal axis that connects the two domestic partitions, separate stairways enhance circulation and provide discrete access to the three-storied parapets.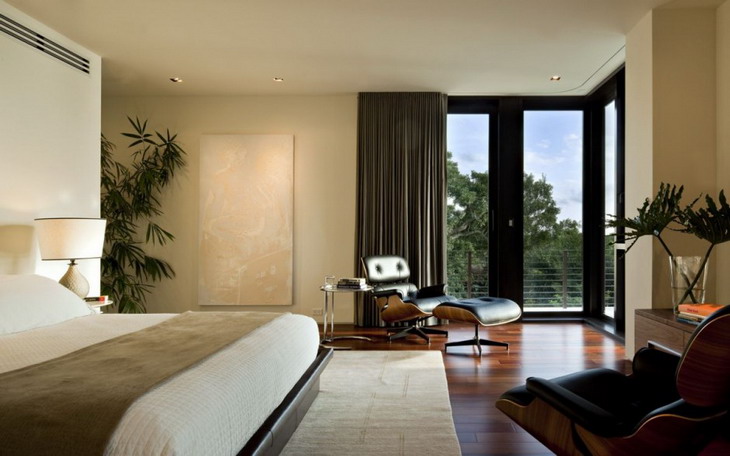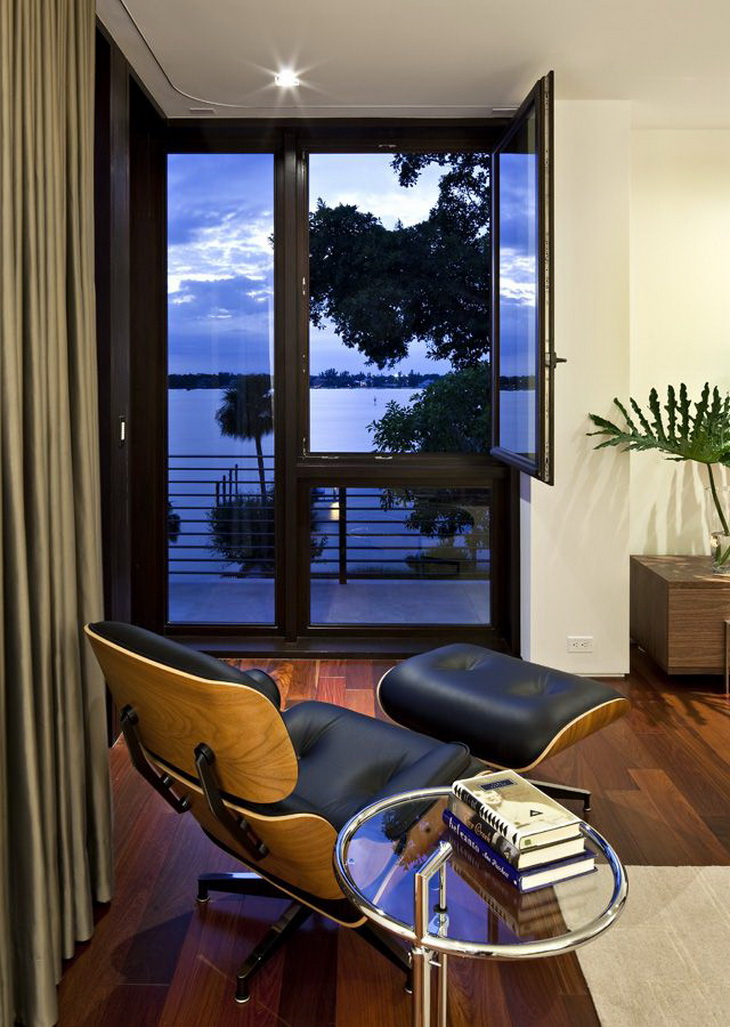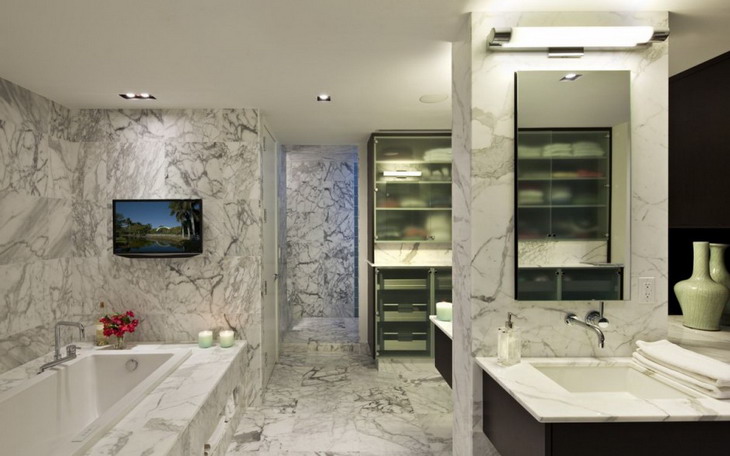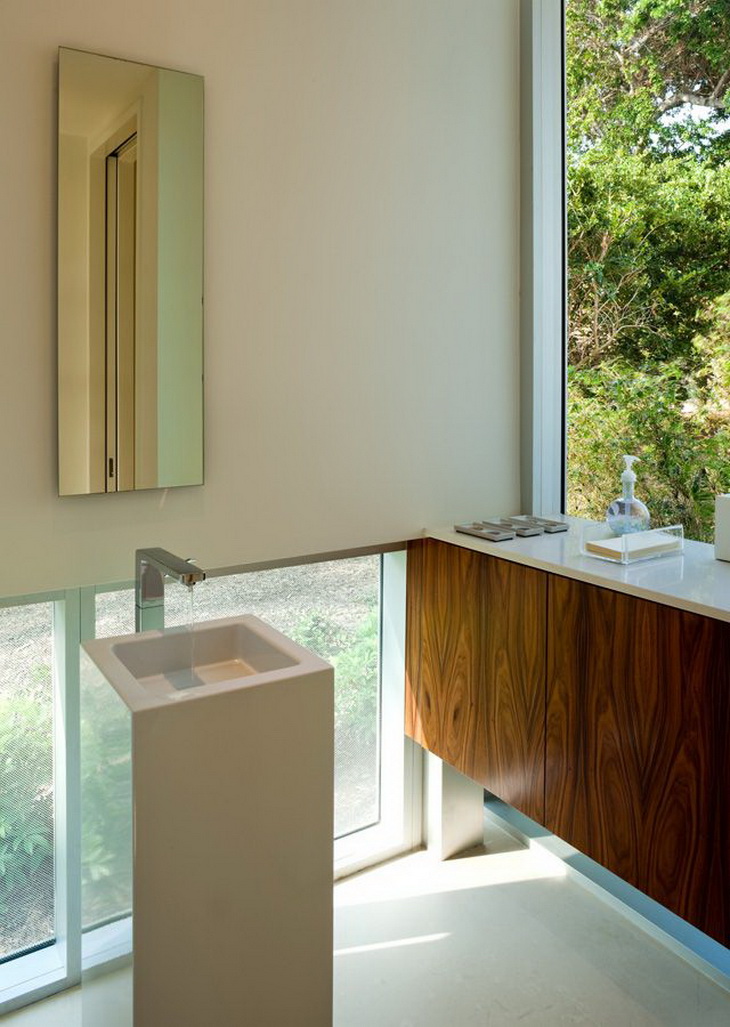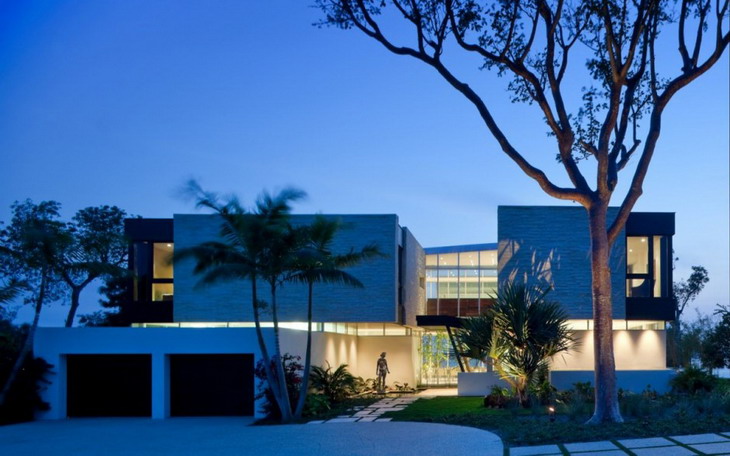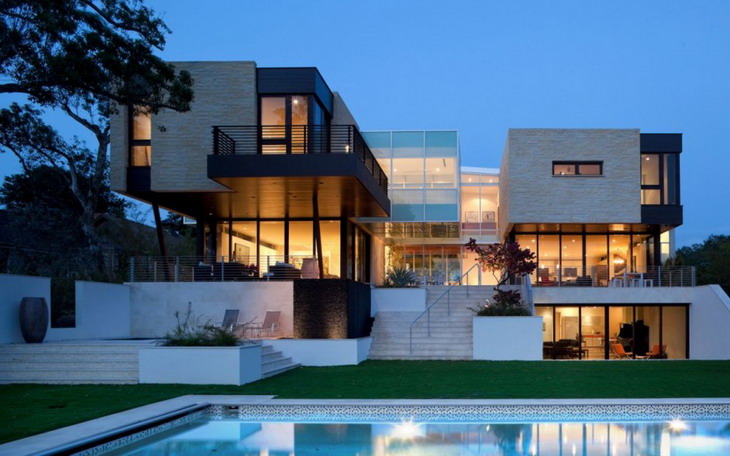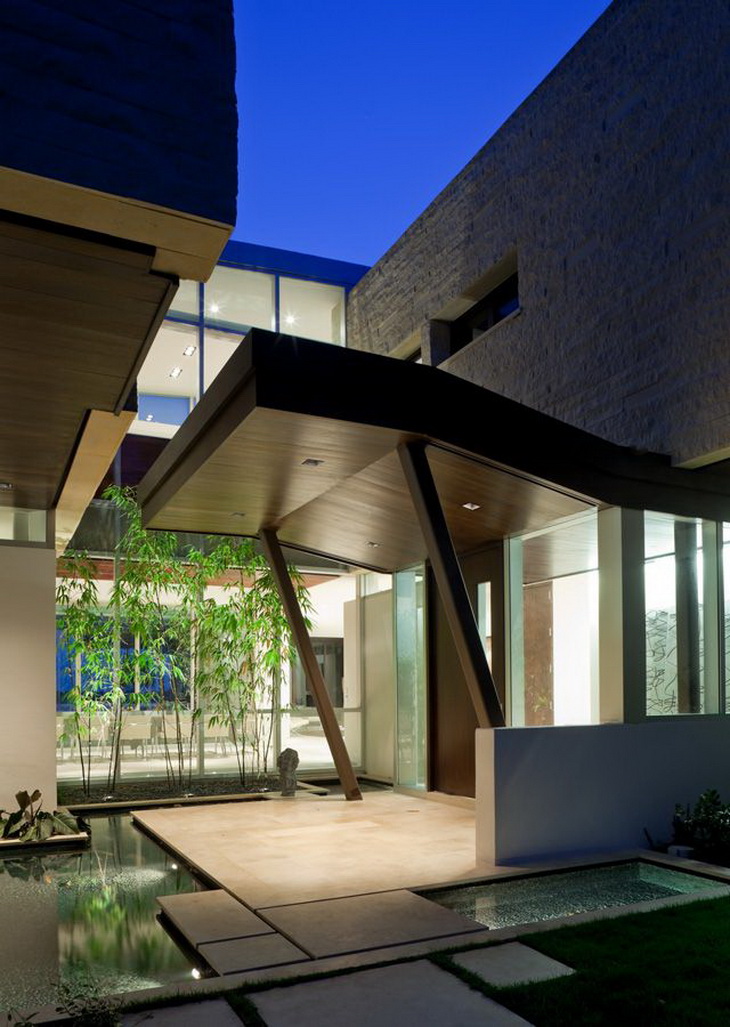 The gracious interior is highlighted by the use of Mahogany, Minnesota Limestone, and plaster finishes. Afternoon sun is mitigated by aluminum louvers and astute structural arrangement. The bulthaup kitchen is enhanced by a sliding window wall which opens to an exterior courtyard, further collapsing the distinction between exterior and interior space, and thereby underscoring the sense of spontaneous yet calculated arrangement.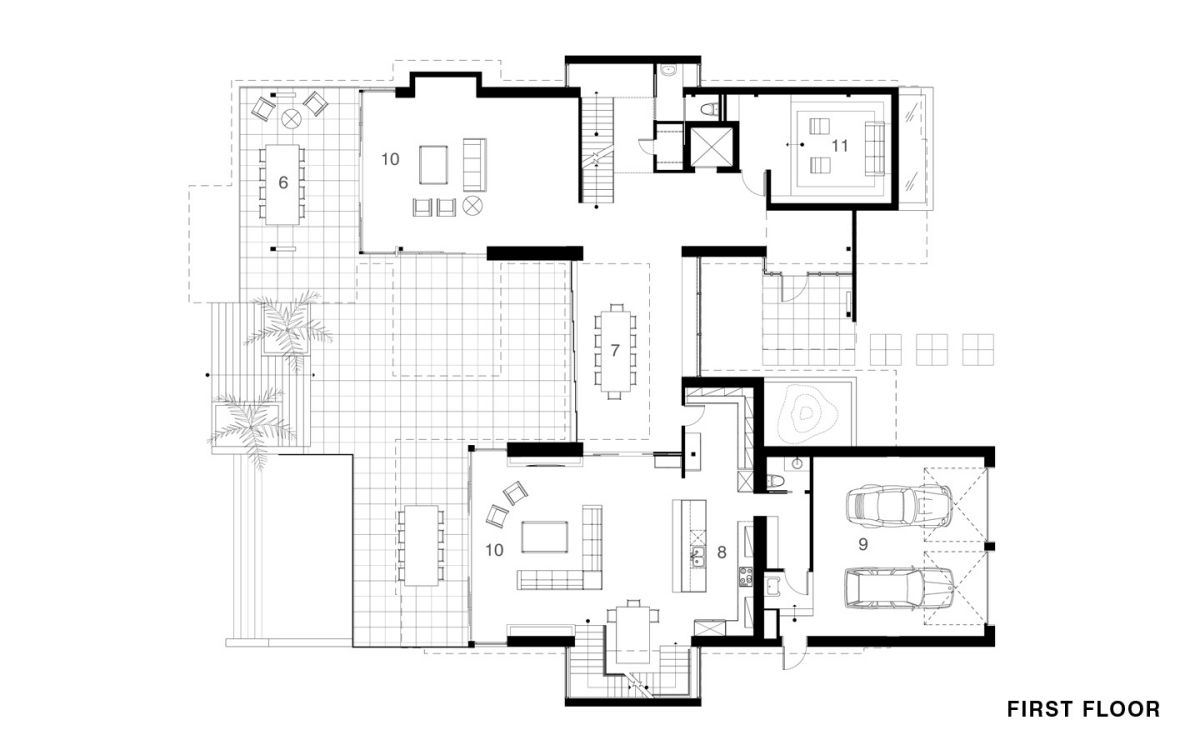 Project: River Road House
Designed by Hughes Umbanhowar Architects
Photography by Steven Brookes
Location: Sewall's Point, Florida, USA
Website: www.huum.com