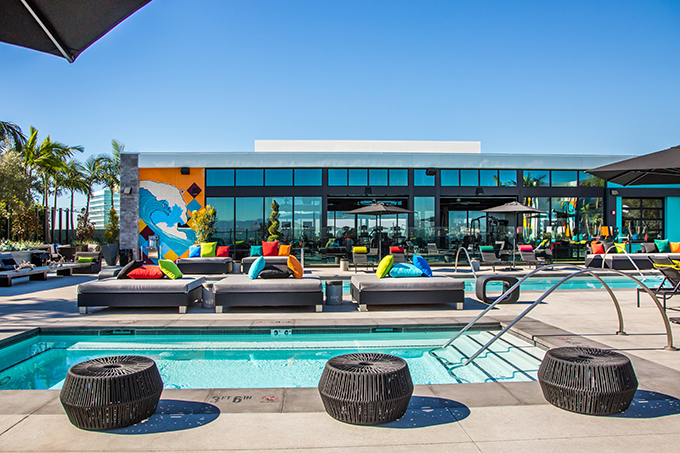 Architects Orange designed The George, a five-story multi-family unit with adjoining parking structure with a swanky amenity deck with pool and beer garden. Take a look at the complete story after the jump.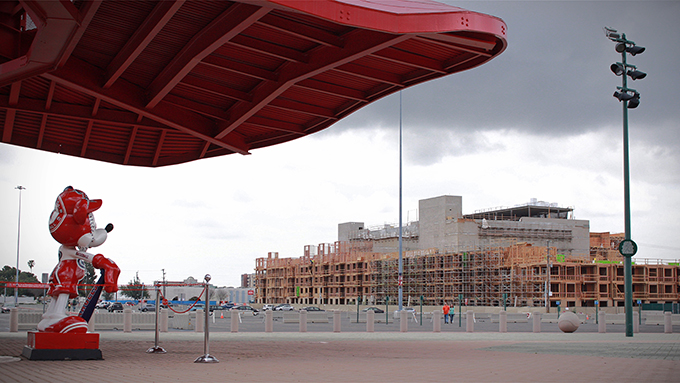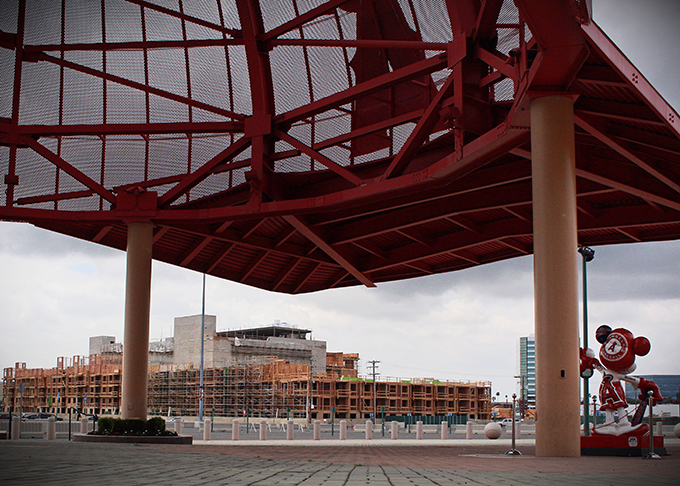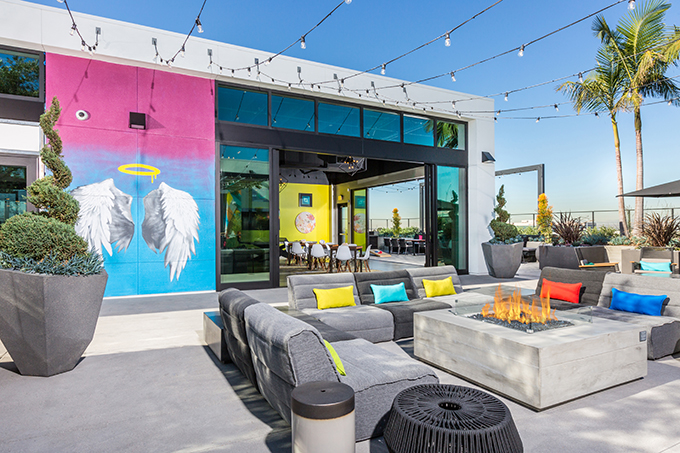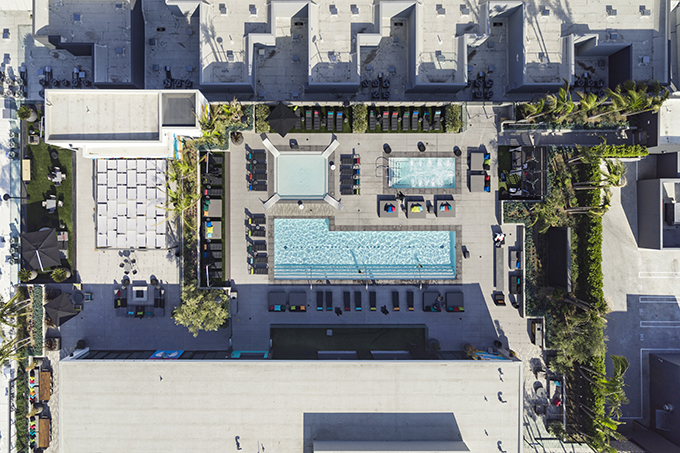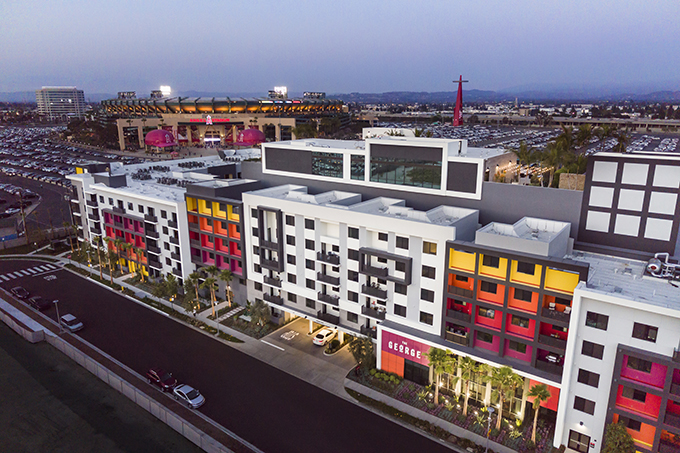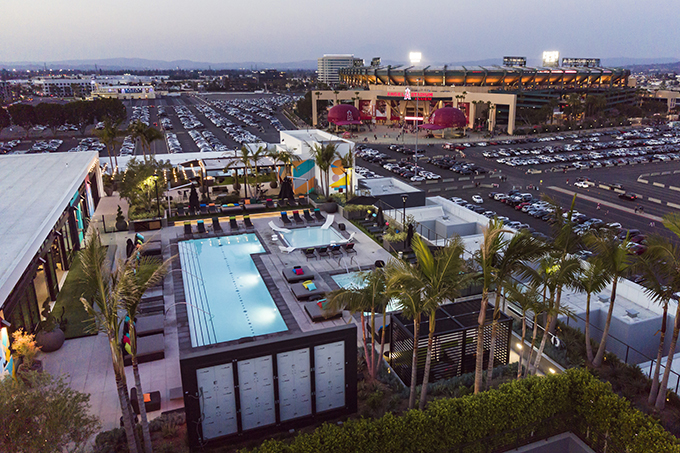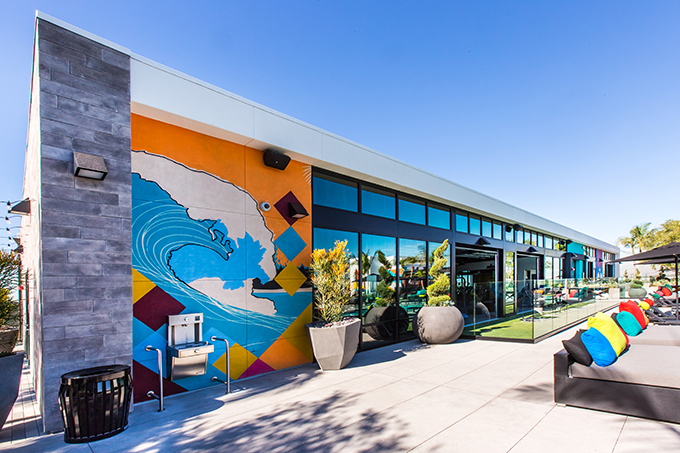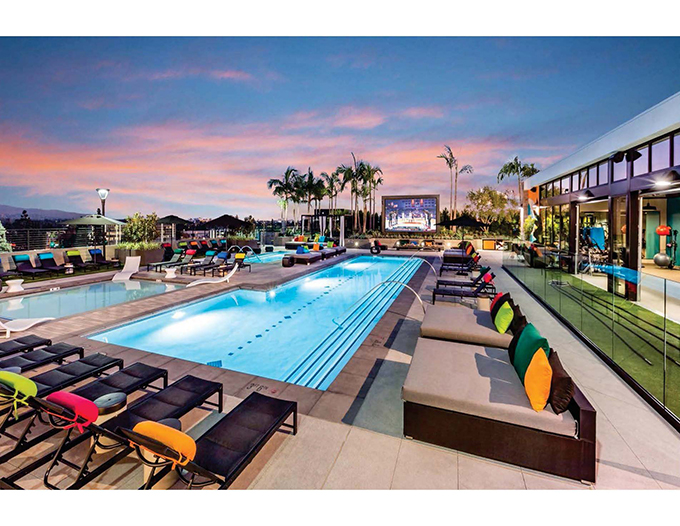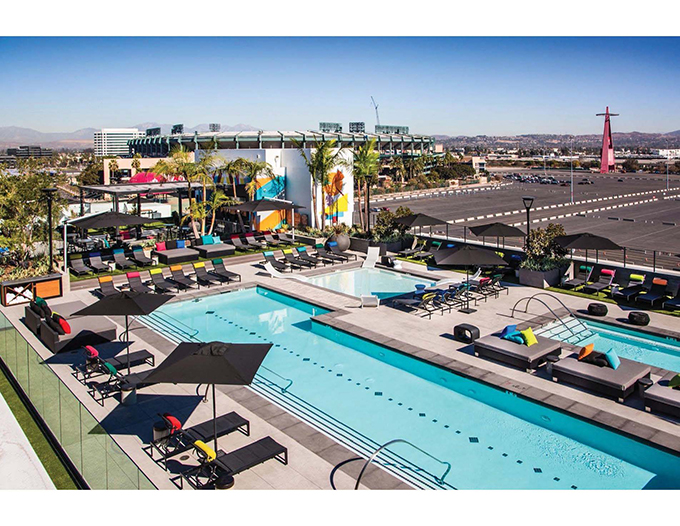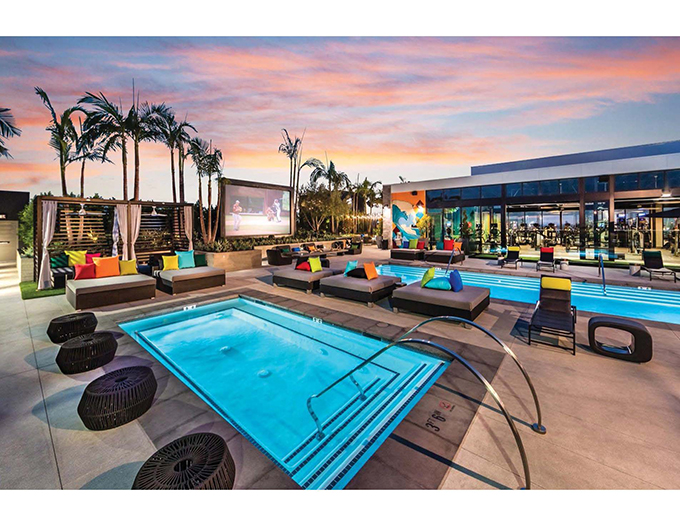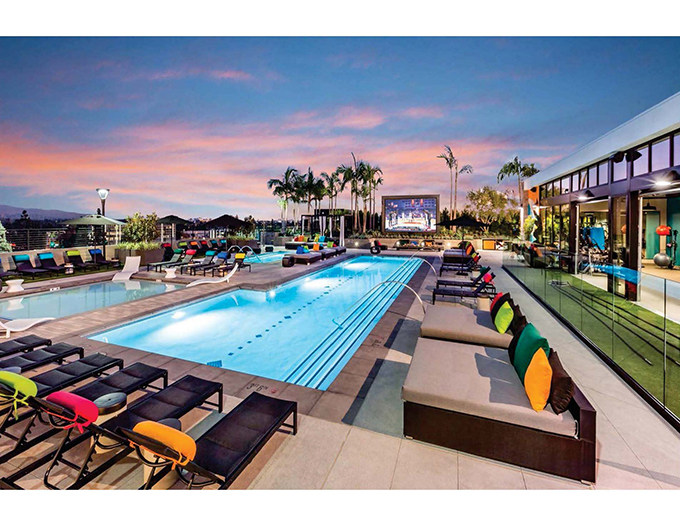 The George in Anaheim, CA, minutes from Disneyland and Angel Stadium, is an award winning luxury multi-family unit adjoined by a modern five-story wrap parking structure.
The George in downtown Anaheim, is luxury development that exudes a whimsical, freewheeling sense of recreation. Midcentury chic permeates the property, evoking a hip and vibrant indoor-outdoor California lifestyle. The centerpiece is a jaw dropping 32,000 SF rooftop deck which spans the entire roof surface of the parking structure. The 578 stall, 9 level efficient parking structure provides added value as the support structure and platform for a lush rooftop amenity deck, pool, fitness center, and beer garden overlooking Angeles Stadium and a spectacular view of the daily Disneyland fireworks. A total of 375,000 cubic feet of concrete was used for elevated slabs, footings and concrete walls.
This project exemplifies the synergy between Southern California's architecture giant Architects Orange, as AO's multiple practice groups come together to support a project, in this case AO's mulit family group and structured parking.
"The technical feat of this project was the amenity filled rooftop deck, which elevates luxury above the ground floor," says Jason Rupp, AO Principal. "By incorporating the sky deck atop the parking structure, not only did it maximize the site coverage and provide additional units, but also offered unobstructed views of Angel Stadium and nightly Disneyland fireworks. The sky deck at The George is an entertainer's paradise that has moved this development from great to legendary."
Details:
340 DU / 3.82 AC / 89 DU/AC
578 STALLS / 9 LEVELS / 24,000 SF ROOFDECK
Awards:
2019 NAHB BALA Silver Award- Multifamily Luxury Apartments
2019 NAHB Nationals Gold Award – Best Multifamily Community
2018 Gold Nugget Merit Award – Multifamily Community 60-100 du/ac
Builder: Lyon Living
Photography by Chet Frohlich, Paul Vu
Find more projects by Architects Orange: www.architectsorange.com