A Modern & Cozy Apartment by Régis Dho
|
Reconstructing a space of an old factory located in Malakoff a suburban commune in the Hauts-de-Seine department southwest of Paris (France) the owner Régis Dho has created a shinning example of modern living. Régis who occupies the space is also a famed architect and interior designer based in France.
The designer has reclaimed the former factory space and shaped it with his own needs, at the same time using the best of the given open plan. Kitchen area, living room space and work space for the architect are connected and multi-functional. The furniture while modern is beautifully mixed with the owner's personal belonging, thus avoiding the often seen showroom sentiment.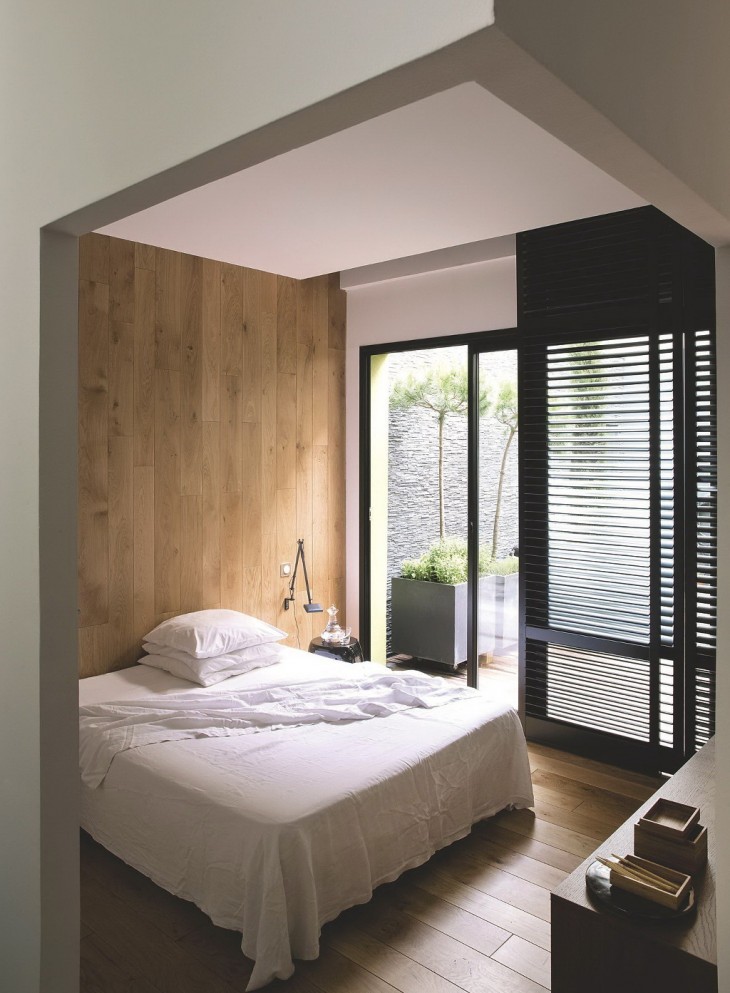 Placed on the ground level, the apartment also uses the best of its connection patio garden.
About the architect/interior designr from his bio: Born on october 10th, 1948 in Rabbat, Régis DHO grows up in a country of light, contrasts, strong and spicy scents where beauty and balance reign supreme. His first steps in France take him to TOURS and, at sixteen, he registers at the Fine Arts School and graduates first with honors in his year after three years of brillant studies.
Then he joins the Art Décoratifs School in PARIS where his talent also allows him to pass a degree of scenography in 1969. This is an important year since he meets Pierre CARDIN who immediately hires him as a stylist. Years of poetic roaming then follow, when Régis DHO, exalter of the fantastic, lets himself be guided to meet those who sculpted his aesthetic world, such as Leonor FINI, Pier PAOLO PASOLINI, Federico FELLINI, to mention not the most important of them but those who were closest to his truth. After the agitated episode of 1968, Régis DHO makes the most important decision in his career; he chooses to make his living solely out of his pencil. He rents a studio where Auguste Renoir lived for over twenty years.
Did the Maestro come back to guide the hand of the young artist who still hesitated.
Find more of his work at www.regisdho.com.