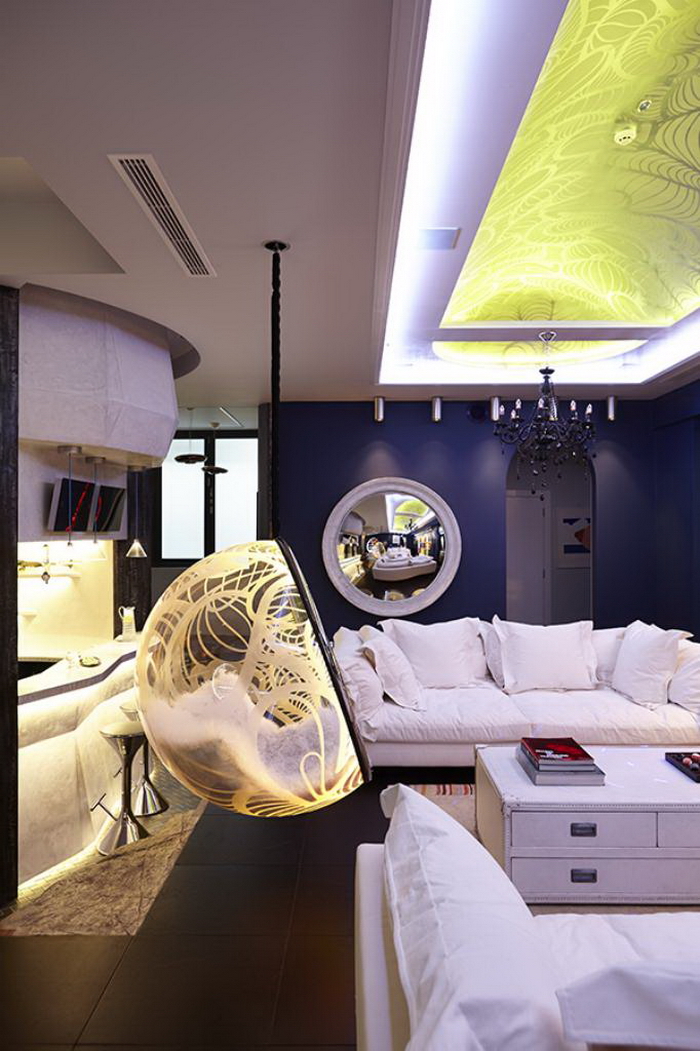 Ben Rousseau is a lighting and furniture designer who shares with us his recently created contemporary design for the 'Batcave' luxury basement of a London Apartment.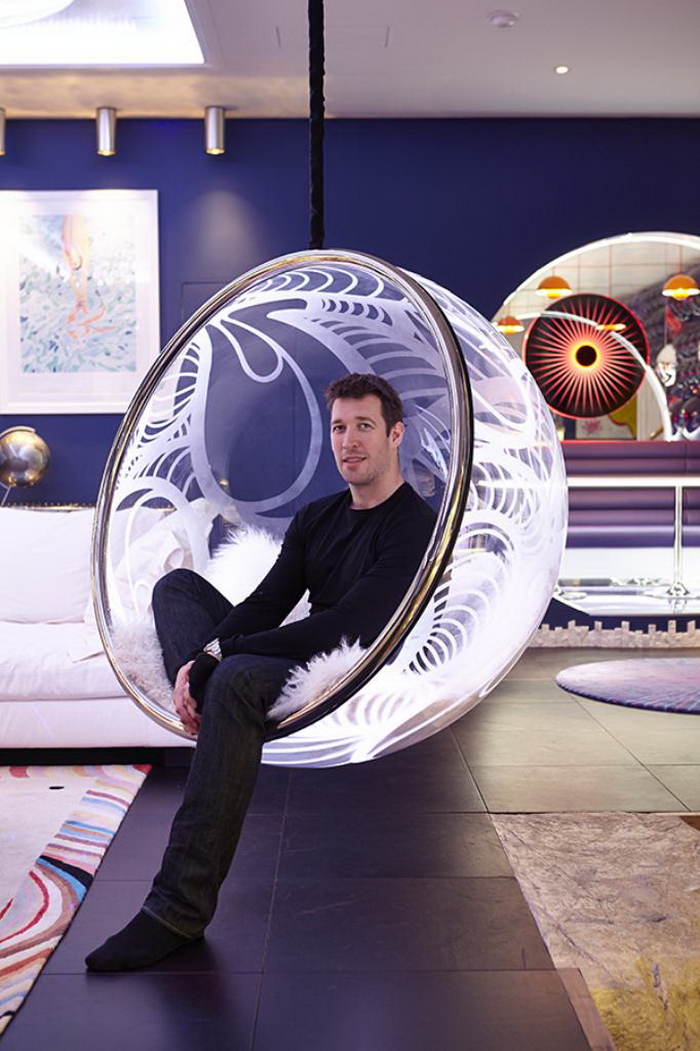 From the Architect:
It was designed for a client who is an is an enthusiast of urban and contemporary art. He uses the space to relax, party and play games. He also owns an Aston Martin DB4 and a underground car port has been designed as one of the central features. A set of laser beams has been designed to encircle the vehicle to look like a protective force field.
Main feature of the lounge is a colour-changing INSA bubble chair (also designed by Ben Rousseau) and a matching coffered ceiling with the same striking graphic illuminated by two levels of colour-changing LEDS around each step, whilst the cocktail bar in pearlised and silver flecked Tadelac has strips of warm white LED lighting to make the most of the multi-faceted angles of the counter.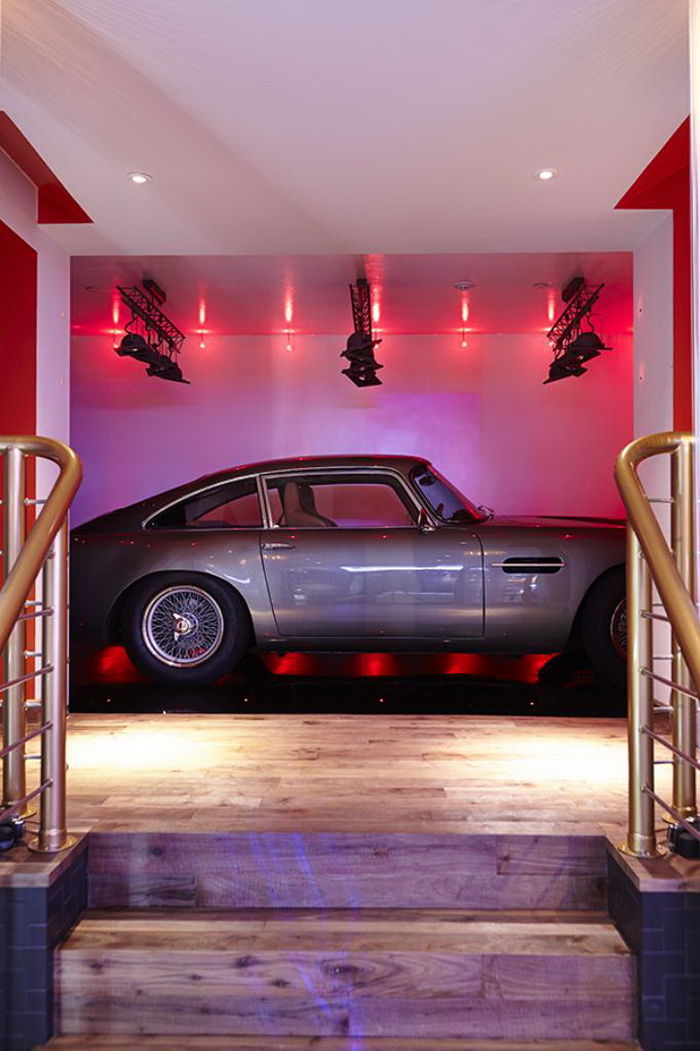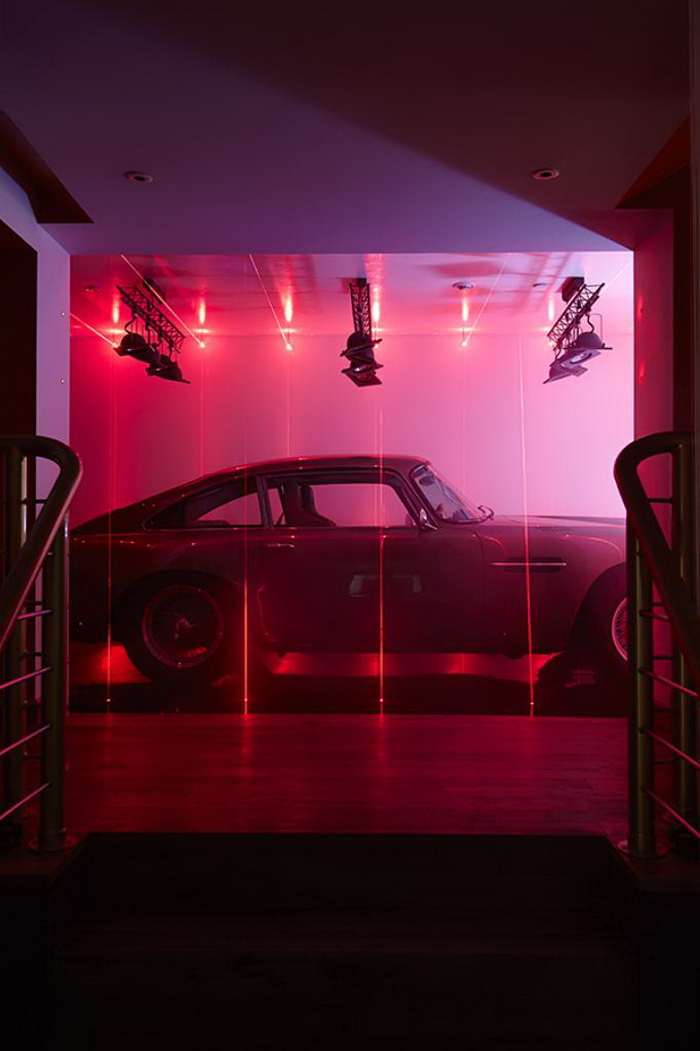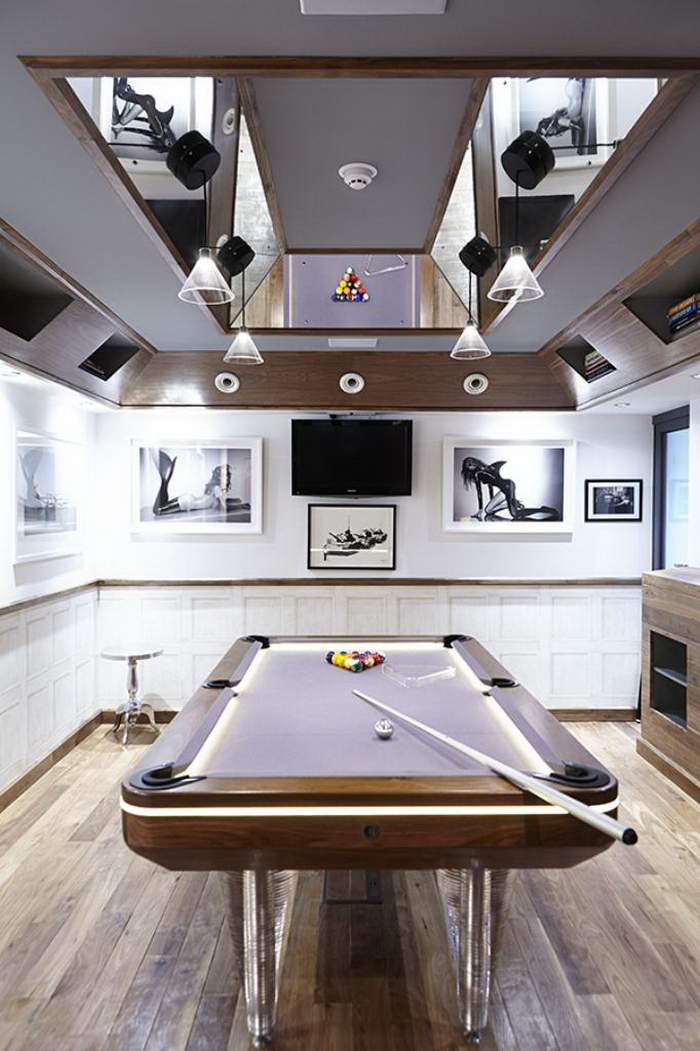 In the games room is a bespoke American black walnut pool table with illuminated detail below the pockets and around the exterior edge. The dramatically lit snug has mirrored surfaces on the back wall and inside front wall to create infinity reflections and an 'Iris' light in red LED by Rousseau Design makes an interesting focal point.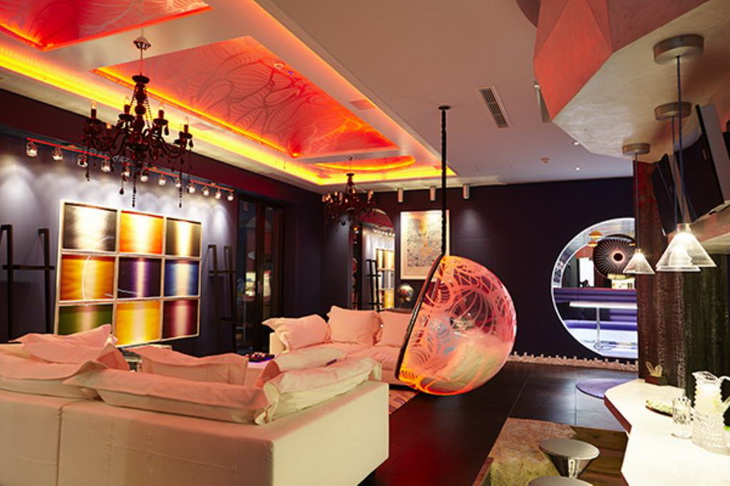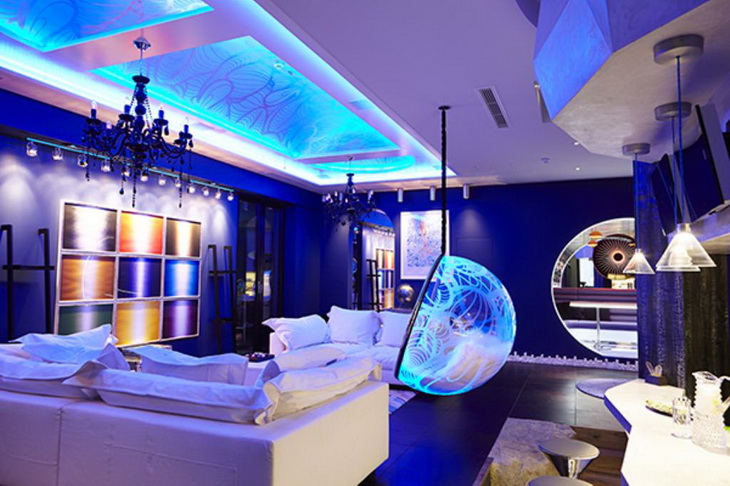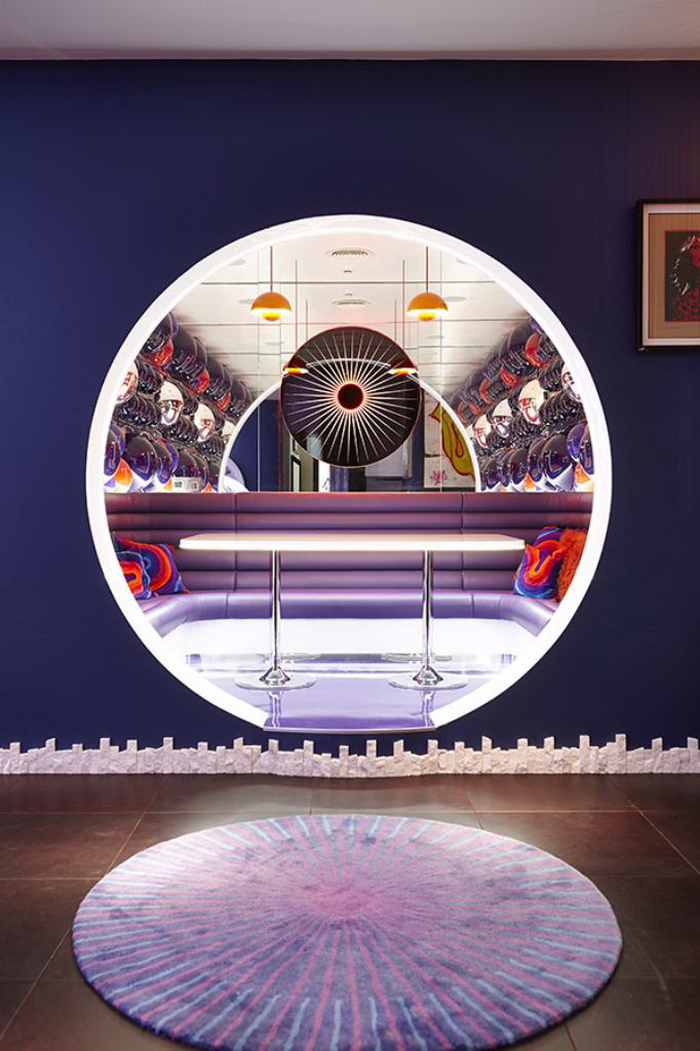 Project: Batcave
Designed by Ben Rousseau
Location: London, United Kingdom
Website: www.rousseau.co.uk