Colin King is credited with defining the aesthetic of modern American design thanks to his work as an interiors stylist for some of the most prestigious brands and publications in the world. With the foundation of Colin King Studio, his successful excursion into interior designing, and now product design, testifies to a broader awareness that he brings to his practice—a dancer's grasp of the power in stillness.
After completing his dance training in New York City, Colin King applied his creative background to the field of interior design. He worked as an art director and content creator for a number of different design firms while simultaneously studying dance. He was intrigued by the prospect of first comprehending, and later executing and capturing, the intensity and nuances involved in arranging objects. This experience broadened his mastery of visual storytelling, making an unspoken promise to the forgotten corners of the home, and transforming them into moments worthy of attention.
Colin King is a frequent contributing stylist to prestige magazines such as Architectural Digest, T Magazine, ELLE DECOR, and Ark Journal. In addition, King has his own acclaimed product lines with the Morocco-based Beni Rugs and the Scandinavian design boutique MENU, with more in the works with both of these companies. King was just recently named Artistic Director-at-Large at Beni Rugs. Arranging Things is Colin King's latest project. A striking book that was published in March 2023 by King and the world renowned coffee table book publisher Rizzoli. This book shares King's intuitive and highly intimate approach of elevating rooms through a series of narratives and visual essays that were produced in collaboration with Sam Cochran.
King is constantly broadening the scope of his studio practice to cover new areas such as creative direction, product development, and installation design. As a result, he is spreading his distinctive aesthetic throughout the industry. King who has in the past worked on various Zara Home editorials, has this time teamed up on a special editorial celebrating his Arranging Things book release and his beautifully compiled work.
The photo shoot features pieces from Zara Home's latest collection – see more of the stunning series captured in New York City: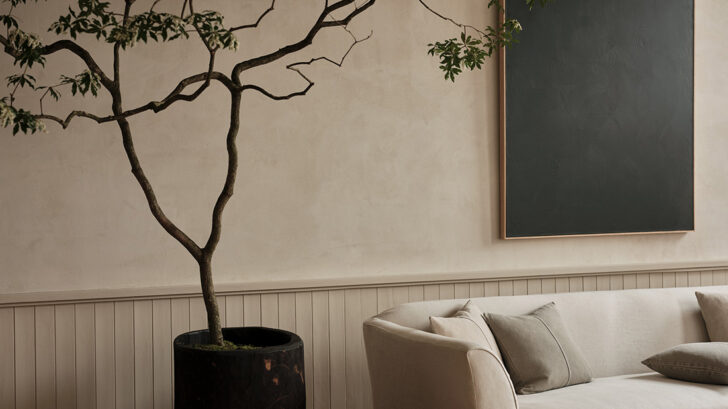 Keep up with Colin on Instagram. Colin's 'Arranging Things' book is also available on zarahome.com