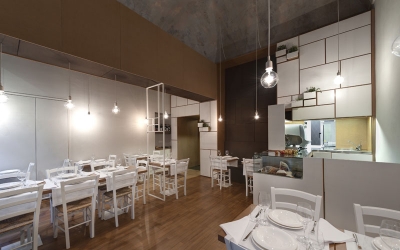 Project: Contesto Alimentare Restaurant
Designed by POINT. Architecture Graphic Design Exhibitions
Architects: Marco Verrando, Francesca Rossotti
Client: Contesto Alimentare – Trattoria Urbana
Location: Turin, Italy
Website: www.getthepoint.it
Photography: Enrico Muraro
Traditional but fashionable eatery named Contesto Alimentare is located in Turin, Italy and its interior space is work of POINT architects studio who shared whit us their solution for the space. For more images and architectural description go after the jump: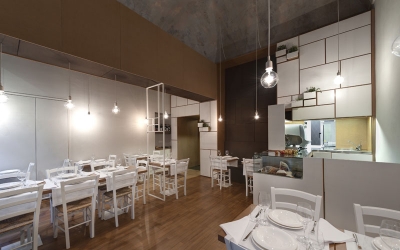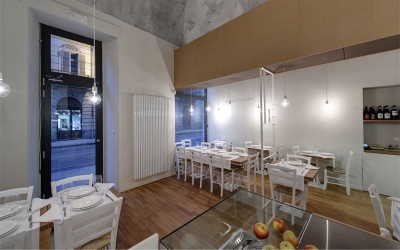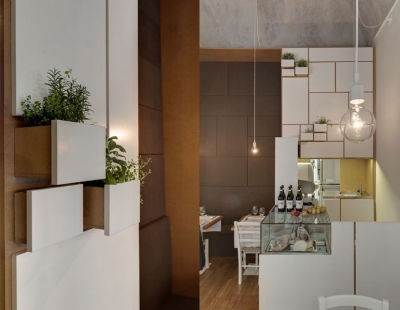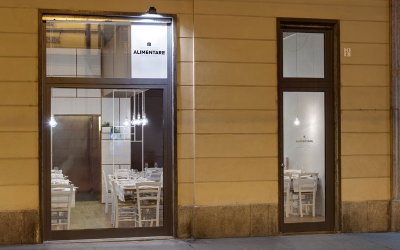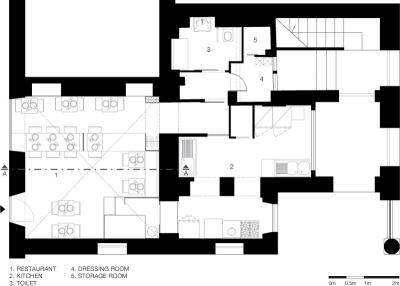 From the Architects:
The idea behind this project was to convey the feel of a traditional, old fashioned eatery using contemporary design. The central focus of the space is a large cupboard placed opposite the entrance. Made of white lacquered and natural matte medium density wood, this object is both a functional element (it accommodates a wardrobe, shelves, seating and counter space) and the only decorative piece in the room. It was designed around the idea of open and closed drawers and as such contextualizes the rest of the space including the large crossbeam that extends right up to the exterior. The purposefully oversize and plump sofa adds that cosy and welcoming touch for the guests.