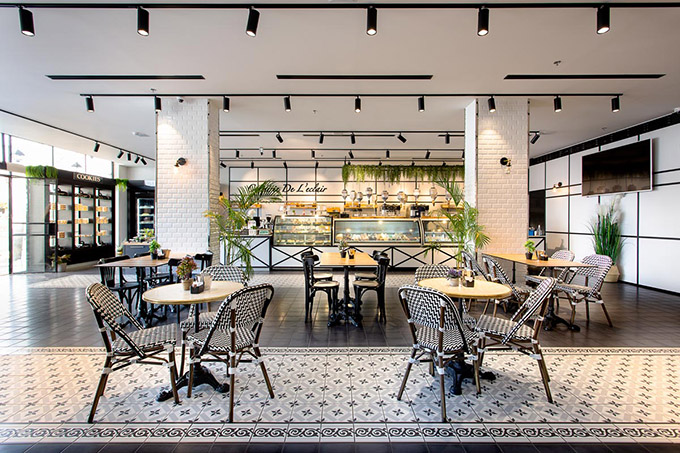 Interior designer Dana Shaked designed this beautiful ice cream shop located in Kfarkasem, Israel, in 2017. The space is held completely in black and white shades and designed in a French style. Take a look at the complete story after the jump.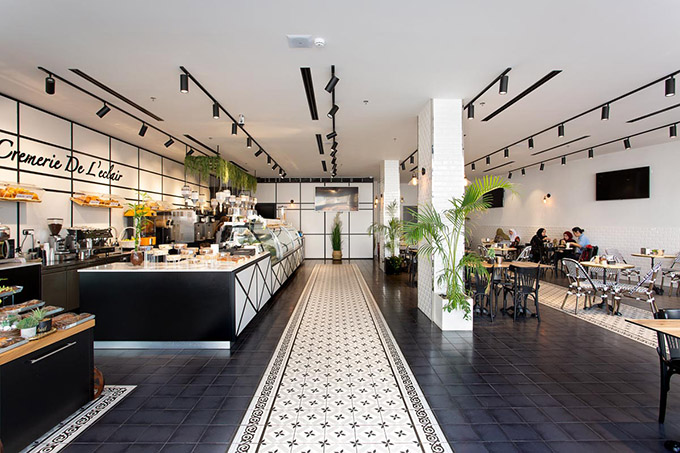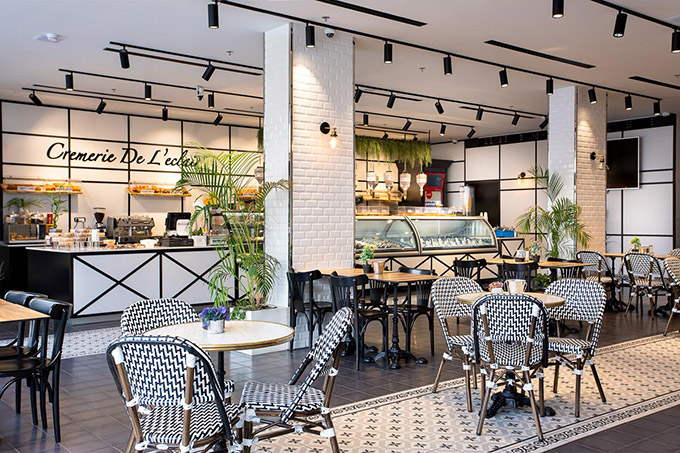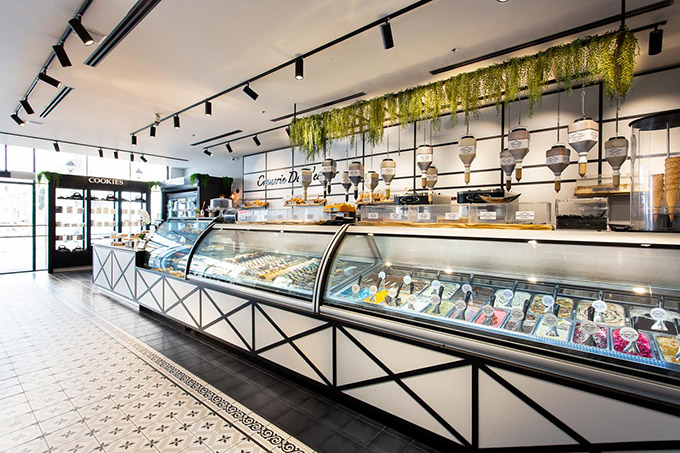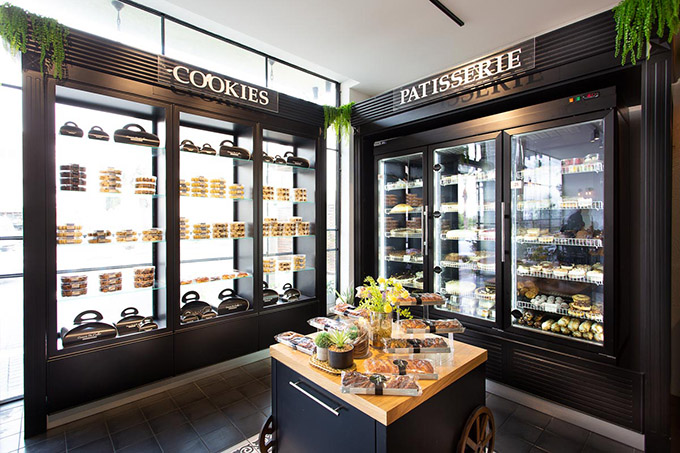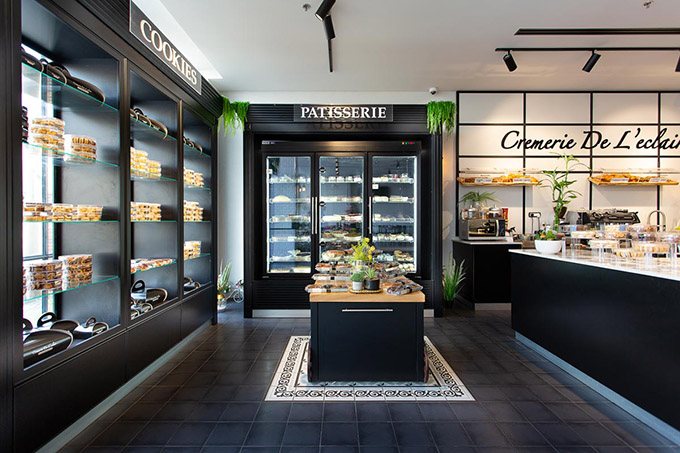 From the architects: The successful ice cream chain "Cremerie de L'eclaire" managed to innovate and excite its customers with an innovative way of serving. The ice cream is displayed in large showcases, blends different sauces from the hanging fixtures. The facilities include specially designed squizers that allow to create corrupted desserts in a conquers appearance.
In order not to steal the show from the colorful ice creams, the entire space designed in black and white shades in a French style. A black flooring, combined with painted tiles and decorated frames, provide a wonderful background for a spacious space.
The walls were covered with white bricks and the main counter was covered in "x" shape iron frames and its displays large showcases of ice cream, dessert fridge and cash register stand.
At the entrance, a large confectionery corner was displayed featuring cookies on wooden shelves and large display freezers displaying frozen creams. In the center is a low cart with special products and tastings.
The dining area features a variety of paired and group seating areas with black and white rattan chairs and white marble-like surfaces.
Artificial vegetation accompanies the entire seating area until the saucer facilities hang from the ceiling in the serving area. In this area are also sloped display shelves that include transparent plexiglass boxes containing pastries and eclairs, a stove, an espresso machine and storage refrigerators. The French music heard in the space completes the experience and you can feel like you are in France.
Location – kfarkasem, Israel
Area – 210 m2
Style – mofern French
Year – 2017
Interior designer – Dana Shaked – dnshaked.co.il
Photography – Tomer Rubens