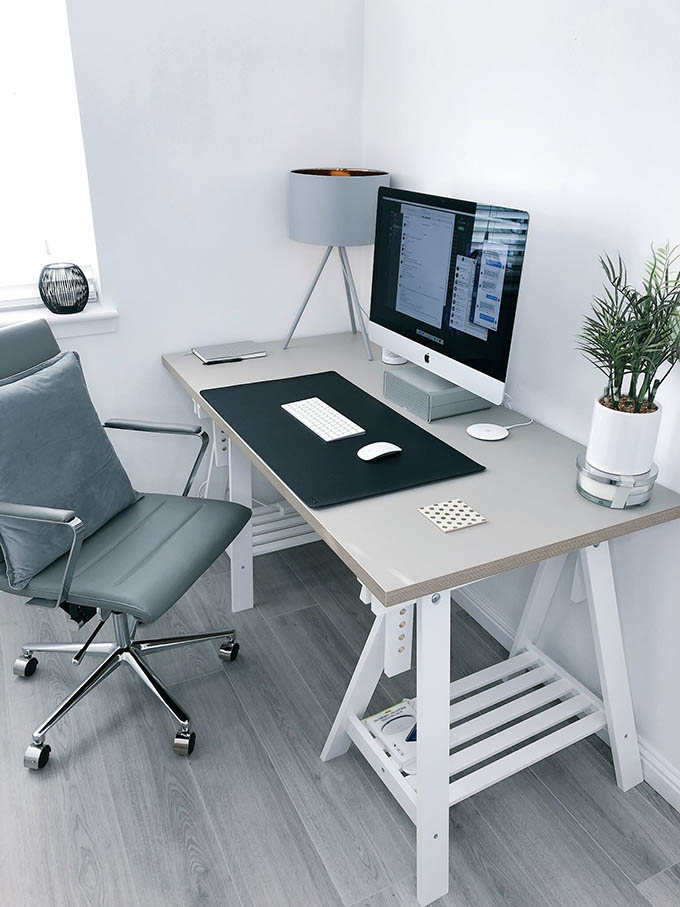 With millions of people trading in their seat in a company office for one in their own home in 2020, designing a home office could be the future of office design.The kitchen table doesn't quite cut it when you spend five days a week working from home. So, making sure you have a nice place to work is essential.
Because of this, not only are people finding space for a desk in their current homes. In fact, many are seeking the help of Manchester, Birmingham or London property solicitors to find a new home that can accommodate a home office.
In this post, we're going to give you some reasons why designing a home office is important for the future. Then, we'll dive into the best bit; our ten top tips on how to go about it. Take a look…
Is Designing a Home Office Worth Your Time and Money?
At the start of the pandemic, most of us assumed we would be back in the office in no time, and pitched our temporary work tents at home. Once it became clear the pandemic was going to continue for some time, we managed to cobble together a decent office space.
This wasn't such an unwelcome development for many of us. People have seen the benefits of working from home, such as spending less time and money on travel. Designing a home office and working there on a permanent basis also means more time to spend with your family and more money in your pocket.
With all this in mind, designing a home office is clearly the next logical step in a world where the current coronavirus pandemic has accelerated people's ability to work from home. Some companies have sold their public office spaces already, and have completely switched over to the work from home model.
Clearly, your home could be your office for a long time, so why not make it the best office it can be? Not only will it keep you sane whilst we continue to work remotely, the value it adds to your home when it comes to selling will make it much more desirable to potential buyers. If you have the cash, why not invest now?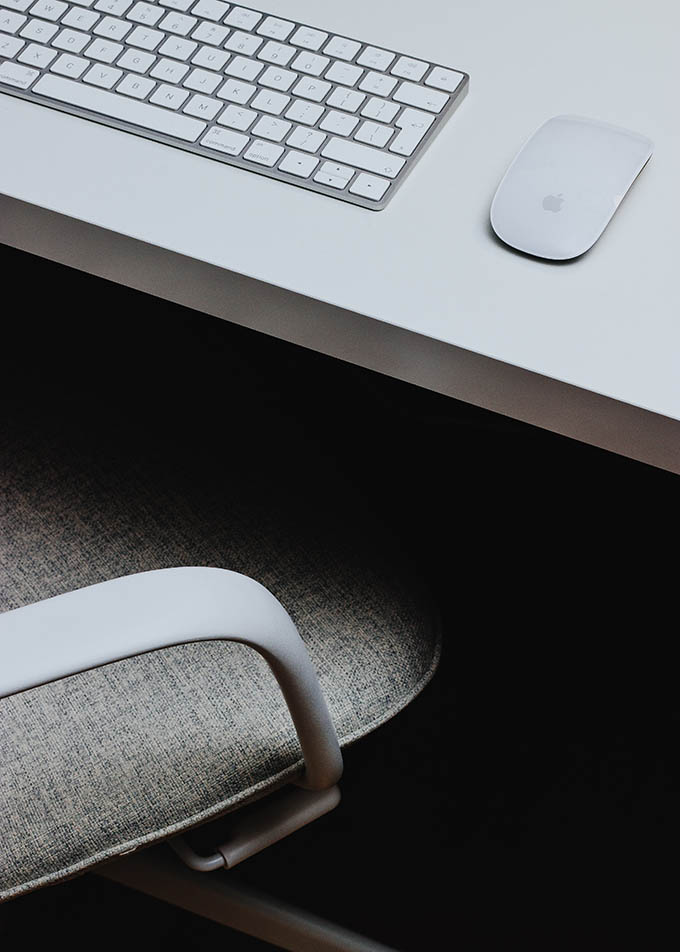 What Are the Most Important Tips for Designing a Home Office?
Now that we have an idea of why designing a home office is a good idea for the future, it's time to give you some tips on how to design one.
1. Decide on a budget
The first thing to do before you begin is to come up with a budget. You want to make sure you're spending money in the right places, like having a comfortable chair that supports your back, and not too much on design, if you can't afford it.
To save money, you can do an inventory of what you have in your house, deciding which items you can move to your office instead of buying them new. Then, once you know what money you have left, you'll be able to begin designing a home office with all the luxurious bits.
2. Pick a good location
Not everyone has a spare room or wing of the house to build their office, so do your best to pick the best location with what you have available. Try and situate it away from the household noise and distractions, so you can treat it as a separate workspace.
This can even be a quiet corner in an already used room. A bedroom is the obvious choice in this scenario because they usually remain unused for the majority of the day once you're done sleeping. That said, make sure you consider your mental health with this decision; you don't want work and home life to collide too much.
3. Allow enough space
You also want to make sure you're designing a home office with enough space to work comfortably. Can you stand up and sit down easily, is there enough room for you to move easily when you're sat down? Do your legs fit under the desk easily?
If you're finding it hard to work this out, you can use the standard size professional designers use for workstations which is at least 150cm wide and 210cm in depth.
4. Good view and natural light
When designing a home office, don't forget to pick somewhere well-lit with a good view. You ideally want your desk to be next to or under a window where you can see the outside world and enjoy its natural light.
If this isn't possible, make sure either your ceiling light is strong and working, or add some strong floor lamps. Alternatively, if you want a glowing desk space, add a desk lamp to make sure you can see your work no matter the time of day.
In terms of the view, adding some nice art on the wall you're facing would really spruce things up. Especially if you get a picture of nature, this is almost the same as having a window there.
5. Add some plants
Nature doesn't only have to exist outside your window; you can also bring it into your office. Although having a plant on your desk isn't the same as being in an office full of work colleagues, it is a bit of company and something nice to look at in place of a friendly smile.
Having a few small plants in your eyeline and maybe a floor plant is probably the cheapest way to go about it. However, if you have a larger budget, or some money left over after you design your office, build some shelves on the wall in front of you and make a plant display.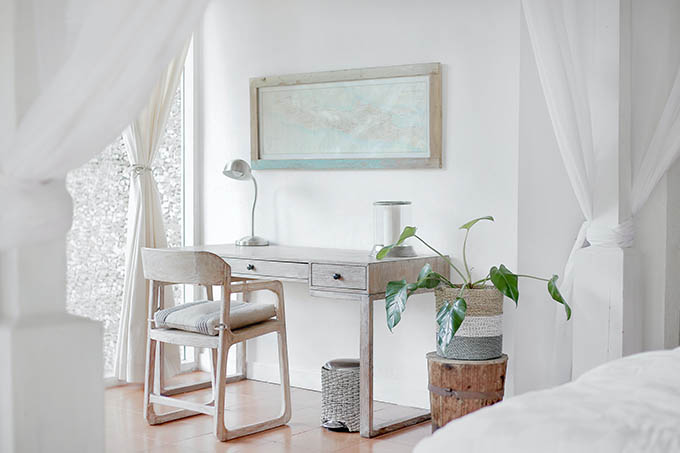 6. Select a desk and chair
Choosing which desk and chair to buy is a crucial part of designing a home office. Choose a desk wide enough for your laptop or monitor and any other things you need to do your work, such as an in-tray, reference materials or space to make notes.
You also want to make sure it's deep enough that you can fit a keyboard on there if you need one, and tall enough for you to not have to lean down over your desk to type or write. A minimum size of 120cm wide and 70-75cm tall is a comfortable measurement for most.
Choose an adjustable chair that has a decent backrest which fits well under your desk with you sat on it. Once you know the size of your desk it should be easier to pick a chair that goes with it.
7. Tuck your wires away
Designing a home office that looks great and then letting it be overrun with wires and clutter defeats the whole purpose. You can easily neaten up your office space by:
Using a wireless router, printer, keyboard, and mouse
Cable tying your wires together so they're all in one big chunk
Taping your wire chunk to one of your desk legs so it's out of site and away from your feet
Remember: tidy sight, tidy mind.
8. Add some storage
Instead of designing a home office that looks great and then allowing it to become covered in files, bits of paper, hole punchers, staplers and all manner of office bits, invest in some storage.
To assess how much you'll need, you need to consider your workflow. What work comes in, where will you keep it whilst it's being worked on, where will it go when you're done? Make space for reference texts, make space for stationery, and make sure everything has its place.
9.Create a floor plan
Creating a floor plan will help you decide on any of the things you're struggling with, show you your limitations, and turn your ideas into a reality.
There are loads of places online where you can measure your space, create a virtual floor plan, swap out furniture, and really get to grips with what your design will look like when it's done.
10. Personalise your office
One of the best things about designing a home office is that you can make it your own. When you worked in a public office, it looked how it looked and you had very little influence over it other than pictures of family on your desk and a stress ball.
Now, you have a blank canvas to design something that really matches your personality. You can cover it in things that motivate you, and it doesn't matter how crazy you go with it because no-one but you will ever see it.
Should You Design a Home Office?
In this post, we've managed to cover why you might need to design a home office for the future, and our top tips on how to go about it.
As we said earlier, the world has changed a lot over the last year, and working from home looks like it's here to stay. If you're still sat at the kitchen table expecting this all to blow over and everyone to be back in the office any day now, it might be time to wake up.
Designing a home office is essential for your long-term well-being in a world where we might be working from home long into the future.