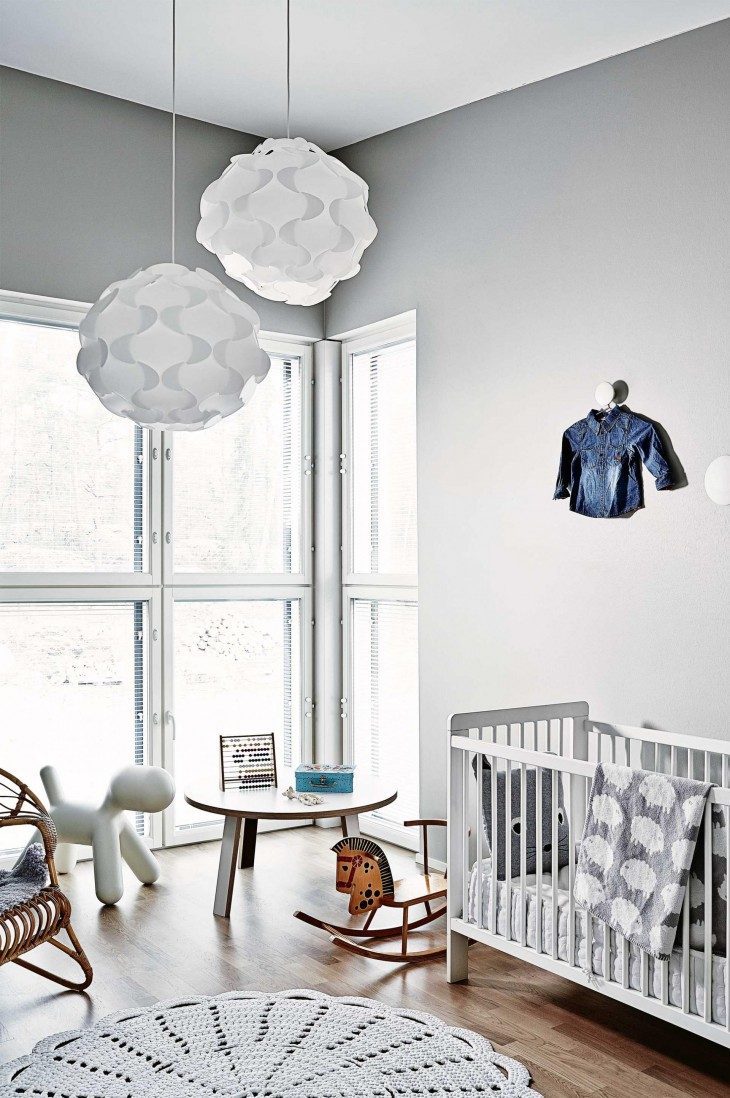 Almost every new parent will dream of having a beautiful nursery for their baby. However, many will end up settling for much less, because their budget will not cover the expense. There are ways to make your dream come true, but of course you will need to create a strategic plan and be diligent and patient. Remember, this is where you and your baby will spend most of your time for the next six months or longer. So, do everything you can to ensure your happiness and your infant's comfort and safety. Within this guide, you will learn about the important of heating and cooling for your toddler's nursery and why it is vital to buy supplies from the National Air Warehouse and other similar sites.
You'll also learn how to decorate a nursery to make it relaxing and inviting for the toddler.
Continue below to get started:

Buy Furniture That Grows With Babies
Believe it or not, most manufacturers that produce baby furniture understand how important a budget is for parents. This is why they have begun offering furniture that grows with children. These pieces offer long-term use and can last up until the child is ready to start high school or college. Today, there are various brands that offer cribs that can be converted into a daybed, toddler bed and full-size bed. With just a few extra conversion components, the crib will convert into a larger bed that will last for years.
If you pay just a bit extra for the piece, the bed convertible crib could last throughout your child's teenage years. The bed will pay for itself and prevent you from needing to have it replaced until your child leaves the home.
Don't Forget The Heating And Air Conditioning
Before doing anything, it is absolutely pertinent to make sure that your children are going to be comfy in the new nursery. This is why you need to invest in a good HVAC system. You'll also need to make sure that the nursery has vents, so the cool and warm air is capable of reaching the toddler. If you do not keep your toddler warm, there is a good chance that they're going to become sick.
Overheating can also be a major problem for babies. Maintaining the appropriate temperature at all times is absolutely essential for the toddler's health.
Proper Crib Placement
Another thing to take into consideration is the placement of the crib. If you put the crib in the wrong place, you're going to make your life far more difficult in the future. Most people believe that it is best to put the crib in a corner, but this is usually a big mistake. Remember that you're going to be bending over to pick up the toddler frequently and it is best to have plenty of room. You should also make sure that you're able to reach the toddler from both sides. Put the crib in the middle for easier access.
The Right Colors
Finally, you should make sure that you select the right colors for your toddler's nursery. You should avoid dull colors and colors that are too bright. Instead, you should stick with neutral colors that will prove to be calm and relaxing. Light blues and greens will definitely help to set the mood and make the room calm and inviting. Stay away from bright yellows or oranges that could make it difficult for your toddler to sleep. The right colors can make a world of difference, so do not neglect them!
Images by Krista Keltanen for Living Inside