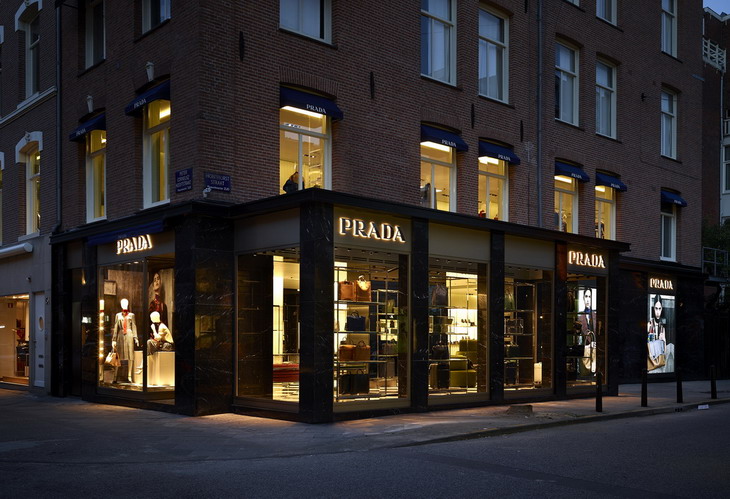 Prada opens its first store in Amsterdam, on the renowned Hooftstraat.The interior of the new location, designed by architect Roberto Baciocchi, covers a total area of 550 square metres spread over two floors and offers the brand's collections of leather goods, men's and women's accessories, women's footwear and ready-to-wear.
About the Project:
The store is prestigiously located on the corner with Honthorststraat. The main entrance and a series of windows skillfully framing the historic building and flanked by black marble pillars set the rhythm of the exterior façade, offering a glimpse of the inside and blending the boutique into the urban landscape.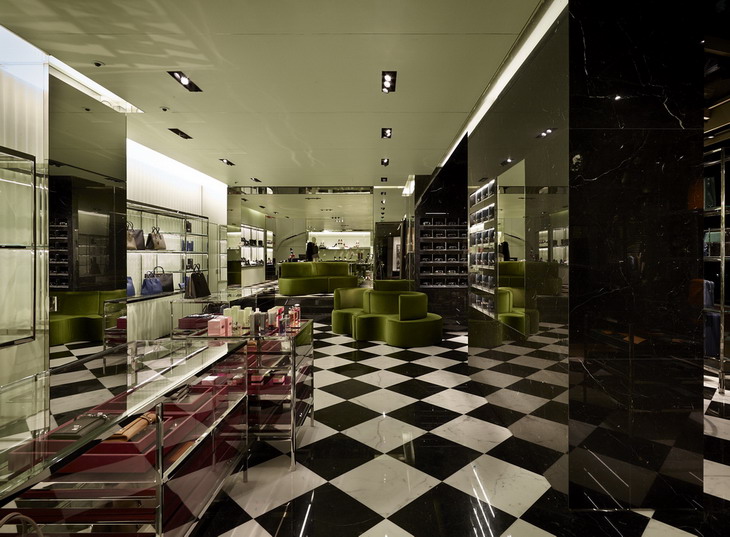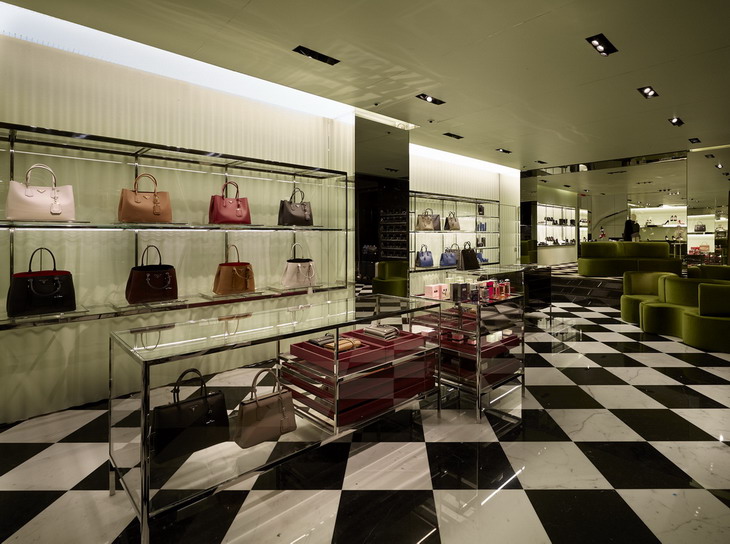 The main entrance leads to an area where leather goods and women's accessories are showcased in unique display niches, on floating steel-framed crystal cases, or nestled in black marble and mirror alcoves.
From here, the visitor passes into a glass room dedicated to the travel accessories collections. The black and white marble chequered floor, green fabric-clad walls and the display counters' bright and lively hues create an exclusive atmosphere, specially designed for each product.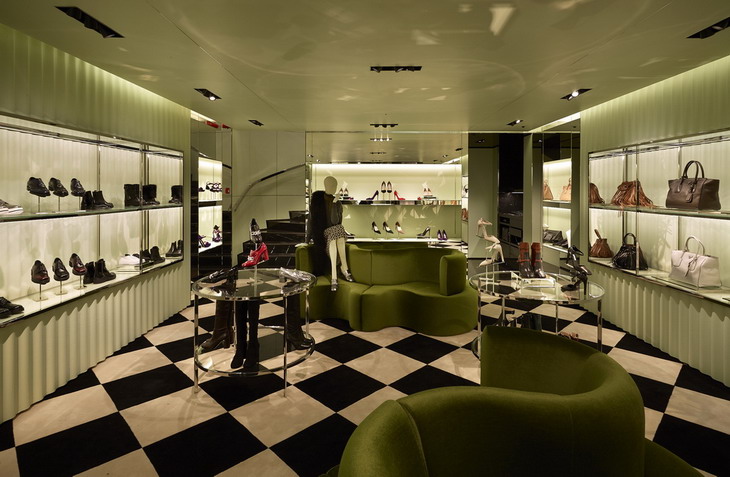 The footwear space features a unique reinterpretation of Prada's iconic display niche: a polished steel and crystal unit is inserted into an alcove cut into the wall draping.
Vivid green velvet "Clover Leaf" sofas, designed by Verner Panton and reproduced exclusively for Prada, complete the setting.
Original table arrangements displaying footwear lend a sinuous note to the interiors.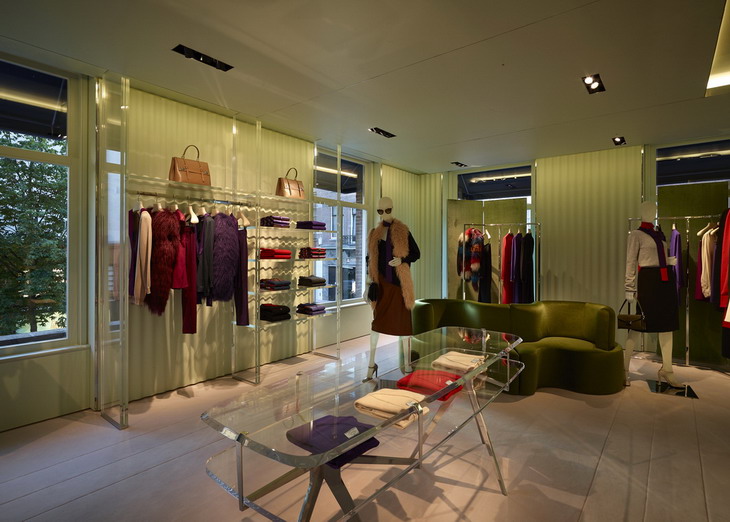 The first floor, housing the ready-to-wear collections, has green fabric-clad walls, recalling a modern atelier, while Perspex display cases, transparent tables and green velvet sofas create an intimate, elegant feel.
The last room, a small private area whose walls and ceiling are entirely wrapped in green velvet, is dedicated to Prada's most special guests.
Project: Prada Store
Designed by Roberto Baciocchi
Location: Amsterdam, Netherlands
Website: www.baciocchi.it