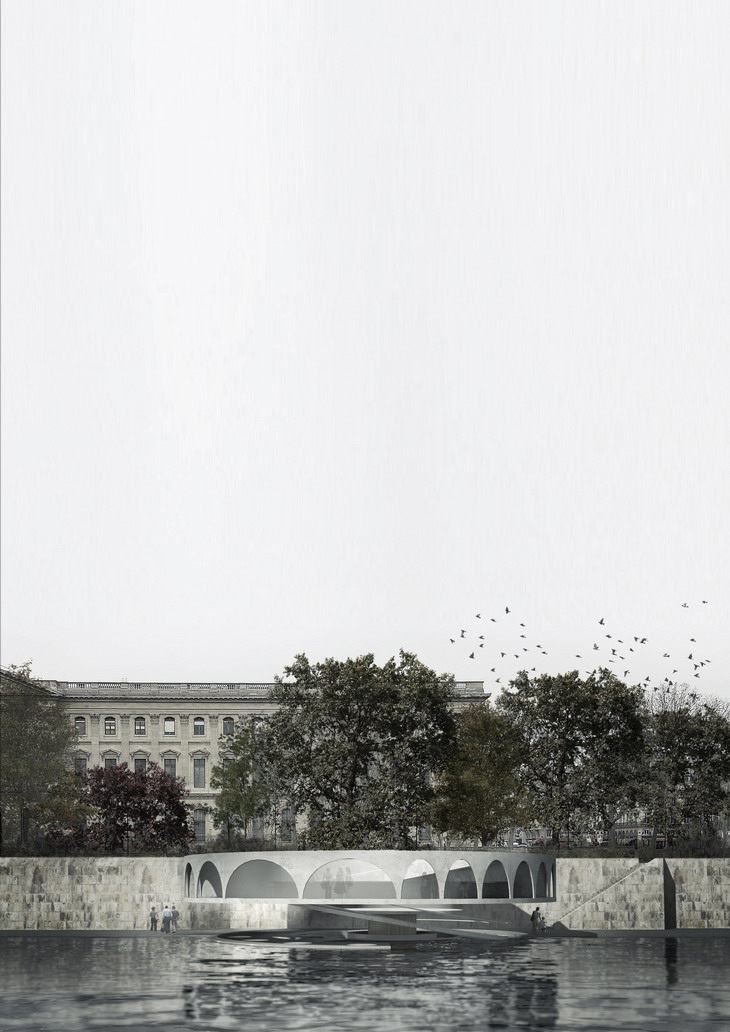 Australia based student Joon Bom Shim and his River Champagne Bar project has won the 3rd prize for design. [PARIS10] competition was organized by [AC-CA]. Discover more of the project along with the architect's description after the jump: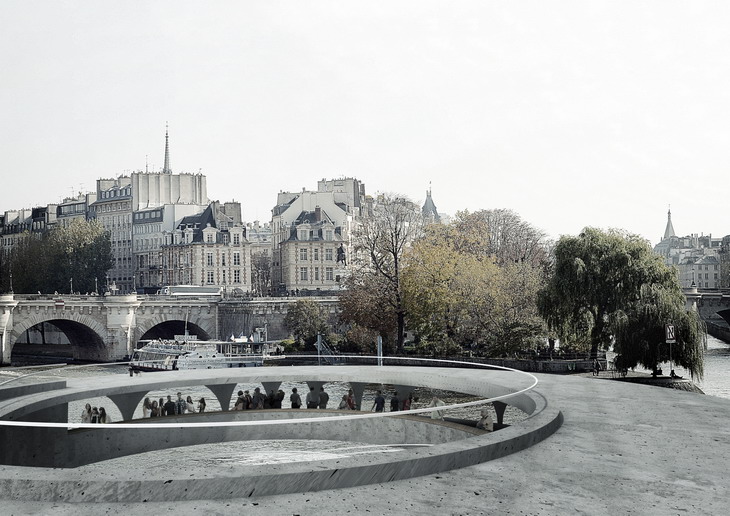 From the Architect:
Along the Paris River Seine, the proposed Champagne Bar is a connection between the streets of Paris to the riverside. The proposal sits floating suspended, defining a central gathering space. A ramp gently connects all the programs together, as well as providing a disable safe access from the street to the riverside.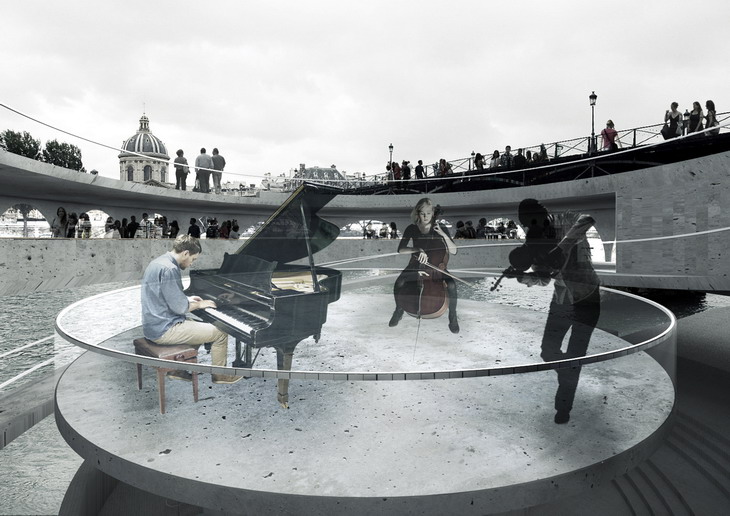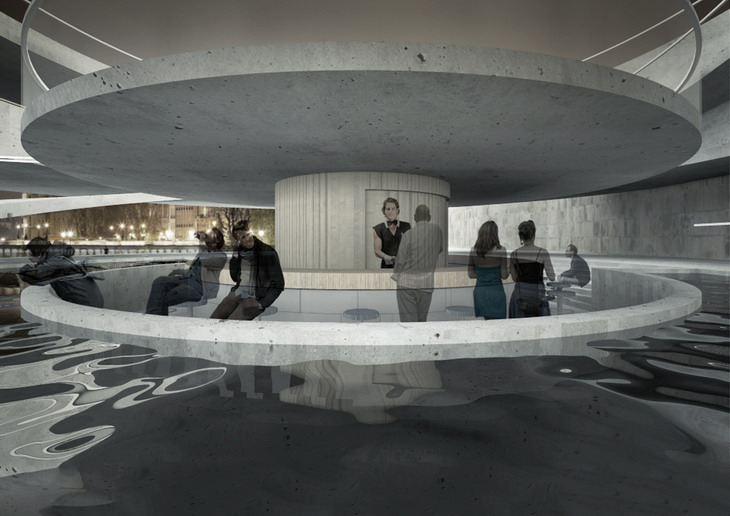 A stage in the center performs for everyone, the performance can be seen from all levels, gathering and connecting people together. On the first level, there is a bar and restaurant, with panoramic views of the Seine River. Here people can sip on their wine and dine with the river as a backdrop. Arches expressed through the façade in concrete create a visual reference to the bridges along the river.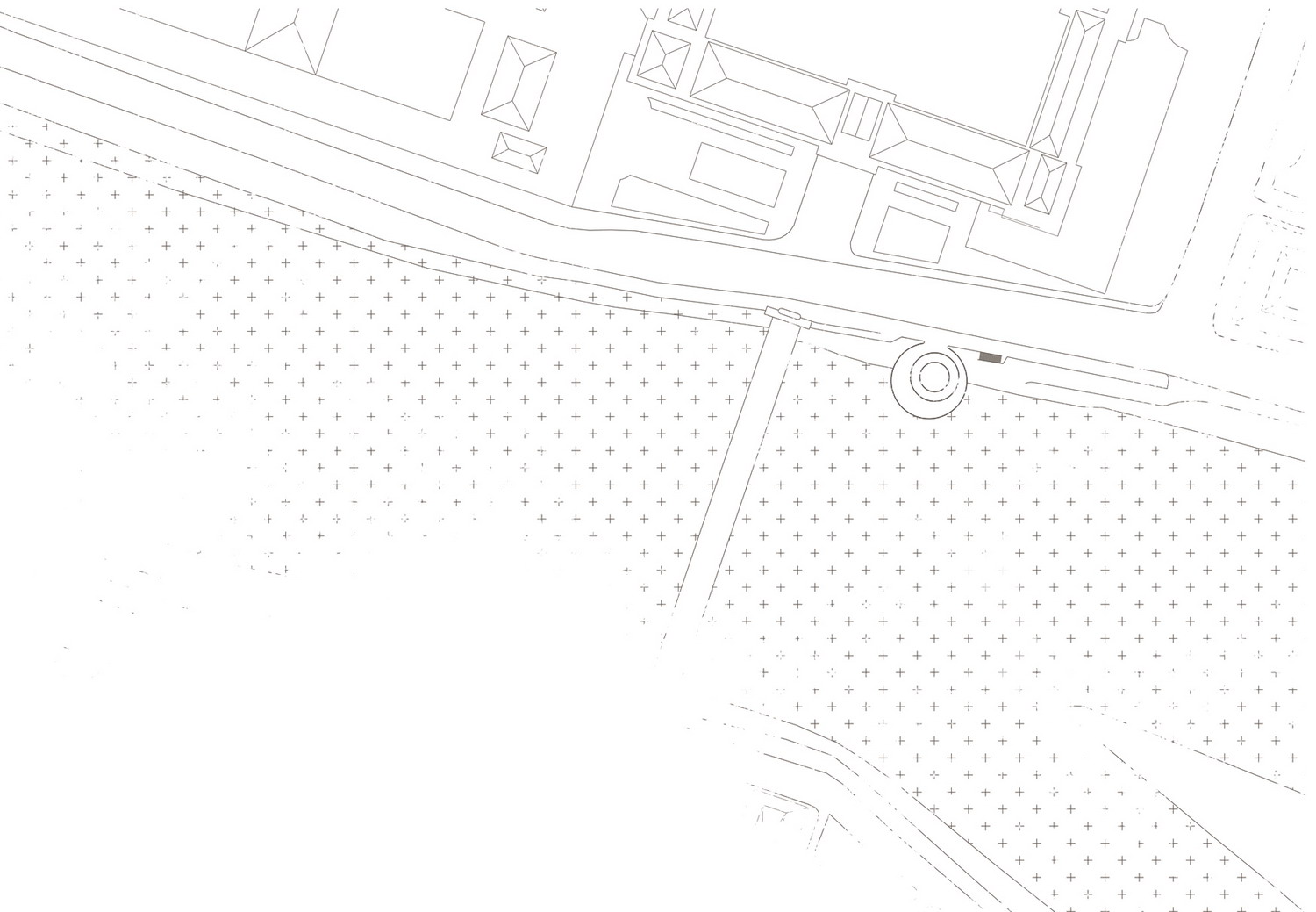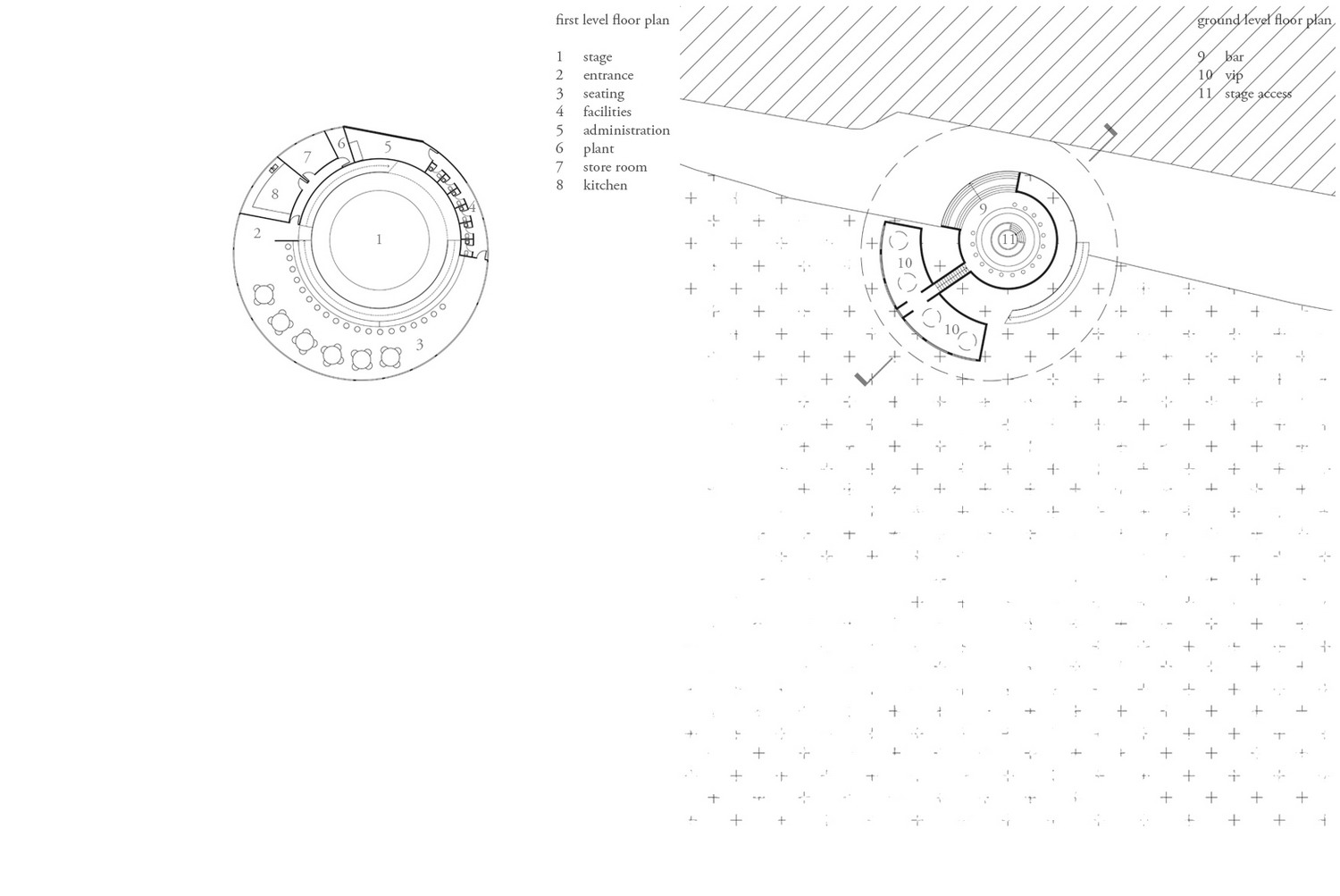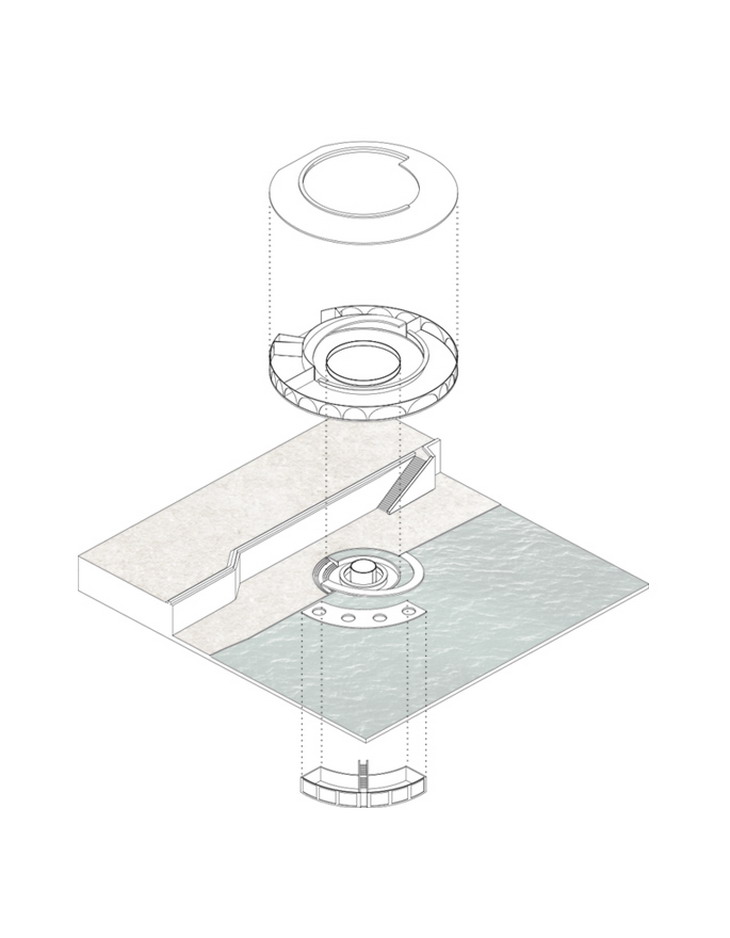 A VIP bar sits beneath the stage, sunken below the level of the river walk, taking visitors below the level of the river and into the river. Windows with lights allow people in the VIP rooms to see into the Seine. These spaces are intimate, with a unique engagement with the river.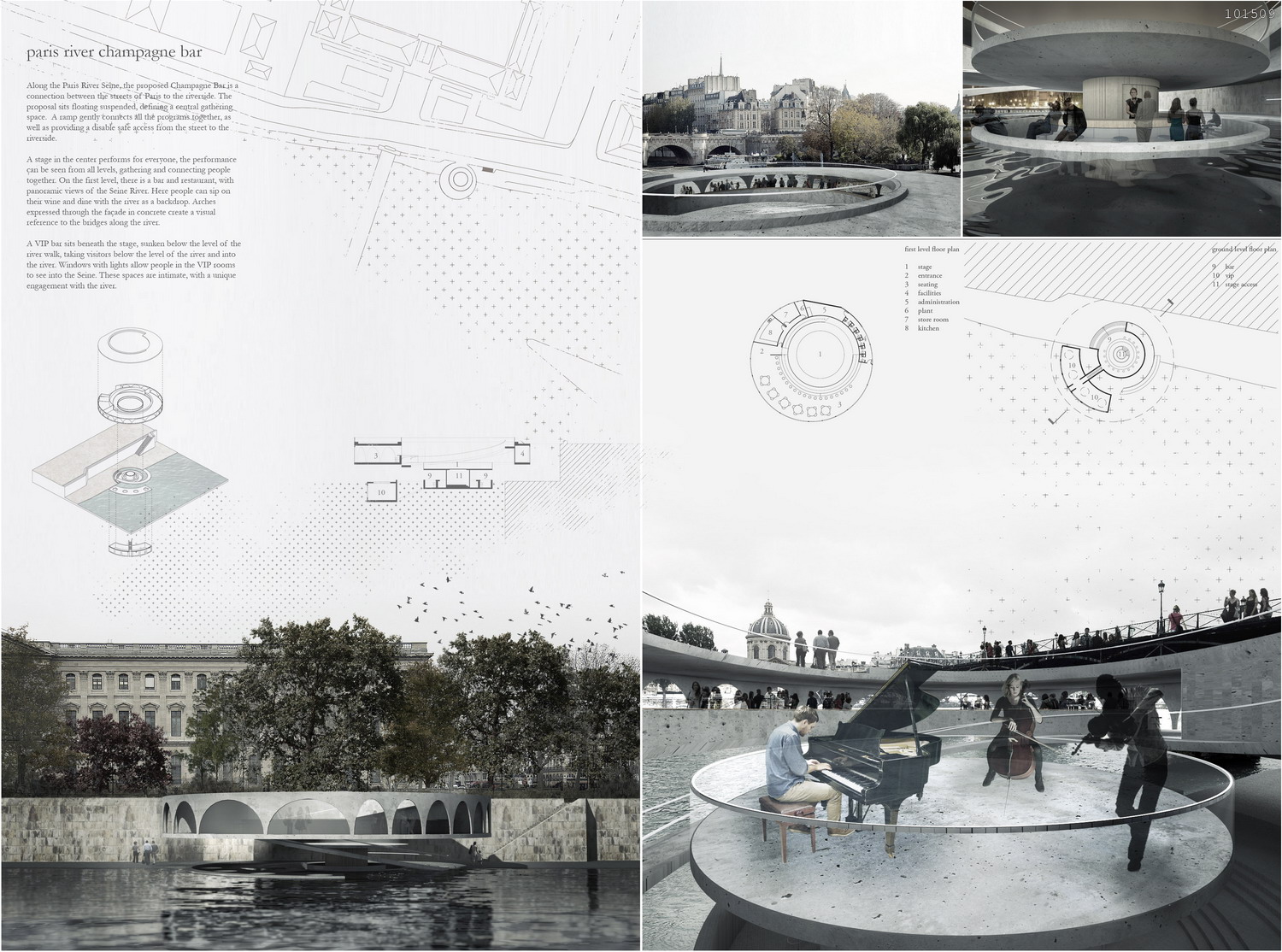 Project: River Champagne Bar
Competition Organized by [AC-CA]
Designed by Joon Bom Shim
Country: Australia
Location: Paris, France
Website: www.ac-ca.org