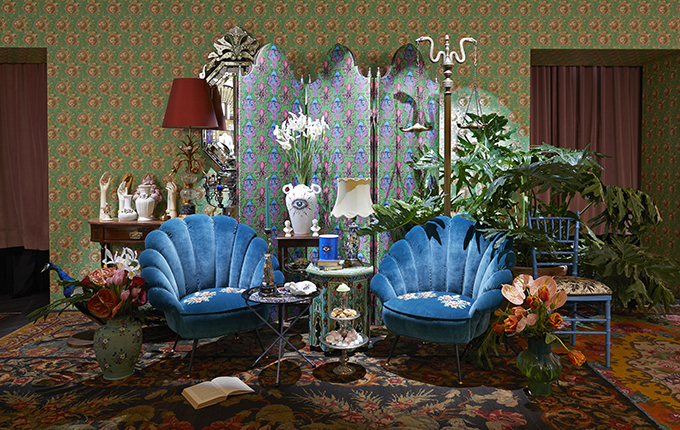 Gucci has opened a Gucci Décor temporary store at 19 Via Santo Spirito, in Milan's just in time for the international furniture fair Salone del Mobile. The store is arranger over 2 floors and will be open through June 2019. Discover the complete story after the jump.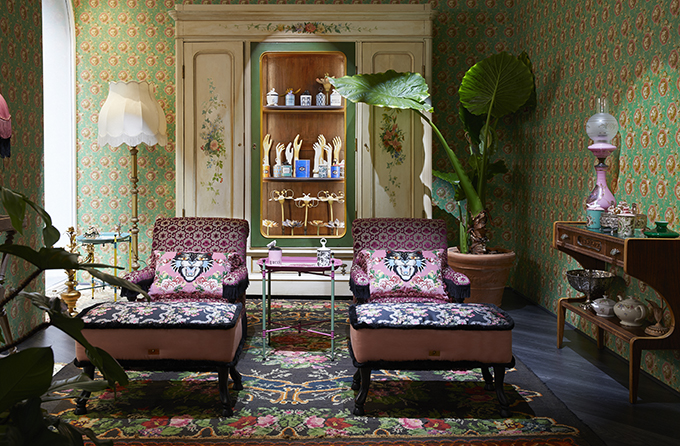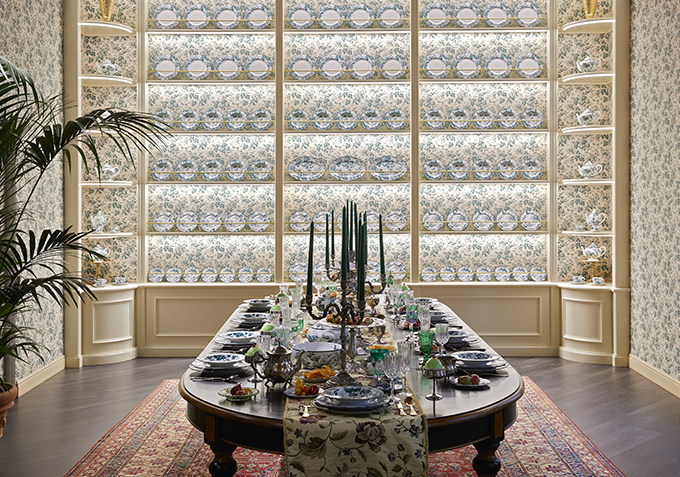 Gucci Décor is designed to bring the eclectic, romantic aesthetic of the House to life in a way that enables customers to creatively dress their own spaces. The temporary store will showcase both new releases and the established pieces that are always on offer. On sale will be porcelains, furniture and furnishings, all decorated with patterns and symbols from the House lexicon of motifs, which celebrate, among other things, the natural world, through referencing flora and fauna.
The store features walls decorated with Gucci patterned wallpaper and hanging blankets on sale, resembling tapestries. Furniture is a combination of pieces from the collection, restored antiques and purpose-built display units. The building's original architectural details were also enhanced, thanks to the decorated, panelled doors, the coffered ceiling over the first floor and the marble fireplace, lending it the feel of a grand home.
To coincide with Milan's Salone del Mobile 2019 and the opening of the Gucci Décor temporary store, the Gucci App's new function for Apple devices directs users to discover evocative, historic places of Milan where a Gucci Décor product will appear as a virtual oversized sculpture on screen, together with information on the piece and the place. The 16 locations are also featured on an underground style map printed on a leaflet, available in the Gucci stores in Milan, and include Piazza del Duomo, Biblioteca Pinacoteca Accademia Ambrosiana and Piazza Affari.
The Gucci App's augmented reality technology allowing customers to see what pieces from the Gucci Décor collection will look like in their own spaces has also been updated to feature new products. Users can select from a range of featured items on the Gucci Décor section of the App and then virtually place these products into their own personal environments in real time, bringing up the image on the screens of their mobile devices, and saving and sharing the image.
The Gucci Décor collection is also available in Gucci flagship stores and Gucci boutiques, online at gucci.com and in selected specialty stores
Images are courtesy of Gucci