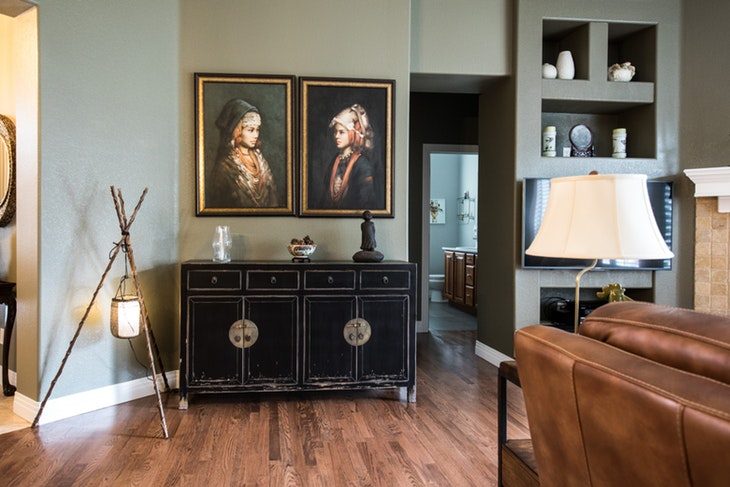 Keeping up with the theme of your home can be fairly easy if your home is more of a modern house, like a new build. It's all about keeping everything fresh and new, with contemporary fixtures and features, clean walls and stylish lighting.
However, it's a little trickier when you live in a more historic house, like a period property. These homes can hold on to their traditional features, meaning they can be filled with high or low ceilings, beams, wooden window frames and stained glass.
Read more after the jump: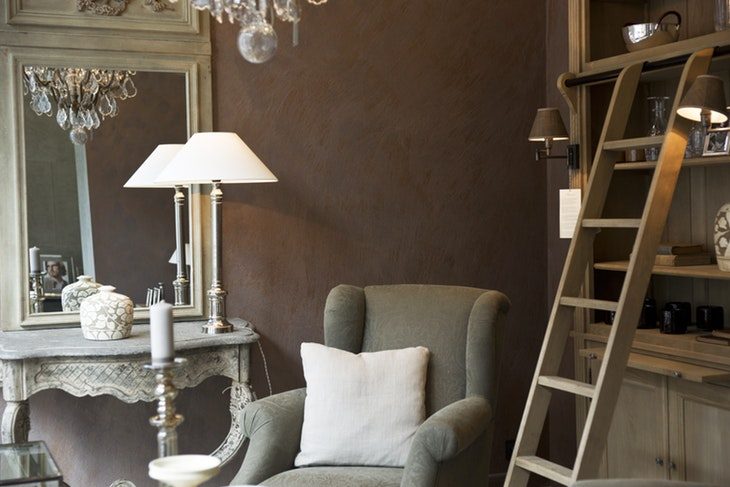 Just because you live in a historic home, it doesn't mean that you must restrict yourself to styling it with 1920's antique furniture. It's becoming more common for older, traditional homes to look like the Victorian, Georgian or Edwardian home that it is from the exterior, yet once inside, represent a modernised, smart and sophisticated home.
Of course, period homes have lots of charm and character which should be cherished, so it's all about learning to blend interior styles in a way that looks natural and casual.
The key is to think about balance. Your period property should show off its traditional roots where needed yet be open to a fresh new feel in other places.
Here are some ideas on how to give your historical home that modern touch:
Refresh the bathroom
As charming and grand as some old bathrooms can be, it's a room that is based around hygiene, bathing and relaxing. Therefore, it can be off-putting if a bathroom looks too old and dated. The most obvious solution, if you have a worn, outdated bathroom, is to have a brand-new fitted bathroom installed, but this doesn't always fit into everyone's budgets.
Don't think it has to be all or nothing when it comes to modernising the space. If you carefully upgrade the key stand-out items, you'd be surprised at how they can switch up the look and feel.
As baths and sinks can last a long time, they may still be in good condition, but do they show signs of colour wear, damage to the edges, or have rusty taps and fittings? If so, bring your bathroom back into the 21st century with a new bath or sink that has beautiful brass taps and a high shine finish. The difference you'll notice by replacing these two key items will be standout. You can find bathroom fittings, basins and baths over on Bathdisc here.
Link together old decorative items with new ones
If you are lucky enough to have an old period home which comes with super high ceilings, you may not want to remove any of the traditional industrial chandeliers that work well with it. Just because you have grand, traditional features like high ceilings and intricate chandeliers, it doesn't mean you have to pair them with Victorian-style heavy wood tables and decorative printed wallpaper.
Look at slimline, minimalist furniture which blends well with the midcentury style features your house has. For example, a modern, sleek coffee table will work well with a plush grey sofa, looked down on by the hanging chandeliers and tall ceilings.
A light oak farmhouse style dining room table can add that fresh country looks to an older kitchen, especially with cream shutters applied to the surrounding windows.
It's all about bringing in a touch of modernisation while keeping those original features looking strong.

Avoid design and print overload
If you combine two incompatible styles, you will risk the potential for design and pattern overload. Ideally, for a historic home to look modern, it's all about adding harmony by including simple pieces and stripped back decoration which gives the eyes a chance to take in the surroundings. Plus, heavily patterned wallpaper and carpets only make an old home look even older – and for all the wrong reasons.
You can look at placing a simple printed monochrome rug in a living room, surrounded by slimline coffee tables and cabinets. The room will visually open up if the walls are stripped back to a one colour paint wash, or a matte cream wallpaper. Of course, adding artwork and decorative items to the room can also bring in elements of modern-day sophistication and personality.
Use artwork to bring the house into the present day
It can look a little like a historic home is clinging on to the past if the walls are adorned with paintings and prints that represent history. Instead, look at updating the walls to display an array of abstract art pieces in sleek frames – an ideal way to blend contemporary elements into a period-heavy space.
If you still want to capture a slice of history on the walls, look for abstract expressionist prints instead of old paintings. You can find many of these which recall classic portraits and landscapes, yet with a modern-day twist.
Upscale where you can
If your period home features lots of wooden trunks, tall cabinets and classic drawers, you don't have to get rid of them in a bid to add an updated feel to your home. Upscaling is becoming more popular for those watching their budget and works well when you have lots of wooden furniture around the home!
Firstly, look at giving your wooden furniture a contemporary makeover with a coating of paint in shades of either light grey, white, cream or duck egg blue. These colours don't date, and instantly make a room look fresher and brighter. A dark wood drawer unit can make a room look a little on the drab side, but a lick of paint in neutral, lighter colours can brighten it up in no time.
Look at ways to replace old drawer pulls, handles and knobs too, as those with large, old metal details can look very dated. High shine chrome or brushed nickel can easily change this up.
Assess the upholstery you have around the home too. If you've previously gone for vintage patterns and designs to be in-keeping with the period feel, perhaps updating to a more muted, minimal design could bring the house to life a little. Light stripes, plush faux velvet or geometric prints for cushion covers, curtains and throws can easily add current-day style, without replacing furniture.
Remember that when it comes to making your historic period home more modern, it's not always about all or nothing. Focus on where the eye falls in each room, and work on stripping it back and modernizing those areas. It tends to be on key items, such as coffee tables, dining tables, baths, basins and bed, but wallpapers and wooden furniture can play a huge part too.
Don't rush to get rid of those original features immediately. It might be that they blend in well with more contemporary additions that you can bring in.