Now that winter is well, and truly over, it is time to start getting not only your family but also your home ready for spring. It is time to get your furniture out of storage, start clearing out your closet, doing a home spring clean and even giving your garden and patio space some much-needed love and care. While most homeowners prefer to wait until the summer months to makeover and improve their homes, think again, as it is better to check that your home is prepared for any summer storms and that any essential maintenance and upkeep is completed before the scorching warmer weather.
When it comes to managing any makeover, the key is essentially to keep things manageable and simple. Begin by drawing up a list of which areas of your home need some essential love and care, before beginning to prioritize these and check that you have enough money in the bank to manage all of your projects. Remember that some makeover tips, such as giving your furniture a lick of paint or even planting out a new area of your garden, cost a lot less than large-scale renovation jobs. So, even if you want a new kitchen or would love to extend your current property, then it is vital that you remain realistic and consider the implications of a larger job on your home life and that of your family also.
Read more after jump: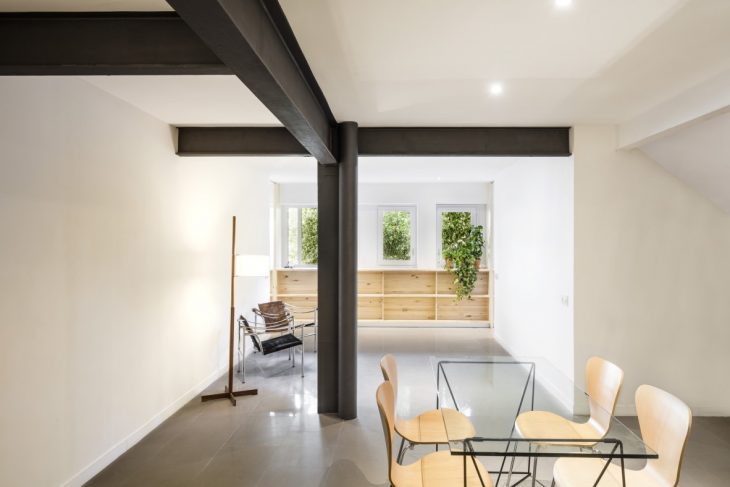 However, if time is on your side, but you are lacking when it comes to having dollars in the bank, then these simple spring makeover ideas are the ideal way to add a new lease of life to your much-loved home or apartment, meaning that you will be ready for summer in next to no time.
Clear out clutter
Are you a self-confessed hoarder? Is your pantry full of foods and tins that are out of date, or condiments that you no longer use? Perhaps you hang on to items of clothing that are old and threadbare, and beyond repair – or no longer fit. Maybe the sides of your family room are covered in knick-knacks and ornaments that are gathering dust, and making your home feel oppressive and cluttered? If the answer to these statements is a yes, then it is time to make some changes and clear out your unwanted clutter this spring. This simple hack is the ideal way to begin your spring home makeover. Start with your closet and sort your clothes into piles – items that you love but no longer use should be bagged up and labeled, so that you can either donate them to your local charity store or even plan your own garage sale to make some cash for your makeover. Consider sorting accessories and scarves by color, so that you can find the ideal outfit combination in even less time. Finally, get rid of any odd socks and throw away worn stockings – you will never use them again anyway.
Once you have worked wonders in your wardrobe, you can turn your attention to the rest of the house. You may decide to store certain items away so that you can get them out to enjoy when the autumn rolls back around. Consider investing in some storage boxes if you have too many precious heirlooms on display, but cannot face getting rid of them all. You could also get your family and friends around to help you decide which items to chuck and which to keep. You may even strike lucky and find some items that are seriously valuable, which may be of interest at your local antique store. Clearing out clutter is the ideal way to get your spring home makeover underway, meaning that you can view your property with a fresh pair of eyes and feel inspired and ready to continue your good work across the rest of your home.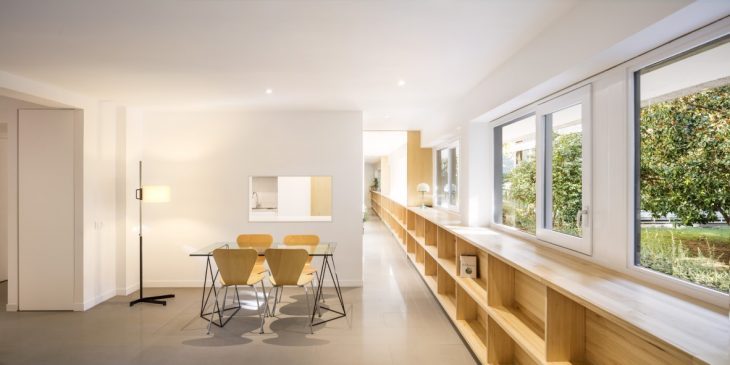 Organize your rooms
Now that your rooms are clutter free, you can begin to better organize and sort the space that you have. You may even be surprised that certain pieces of furniture look much better in other rooms or areas of the house, or perhaps you are keen to get rid of several chairs so that you can create a much more minimalist and laidback look and atmosphere. You can also begin to experiment with color, in particular, if you feel that your rooms are dark and depressing. Choose lighter tones or neutral, pastel colors to inject a new lease of life into any tired and threadbare spaces. Compliment your new paintwork with some new carpets or spring accessories, such as throws and cushions. Finally, be sure to dress any space with some seasonal flowers, pot plants, and greenery. An ideal finishing touch is a few candles, to make your home feel like a place to relax and unwind in, or to create the perfect space in which to entertain and enjoy a spring feast with friends. Remember that organizing your rooms need not cost you a penny. So, if you are looking for a quick spring makeover fix, then begin with this step before reviewing if it is the right time to give the rest of your interior some attention.
Backyard space
Warmer weather provides the ideal opportunity to get outdoors and explore and enjoy your backyard or patio space. Even if you are short on space outside of your property, there is no reason why a few simple makeover ideas cannot help you to feel inspired and ready for the summer months full of sunshine. If you have a smaller backyard or patio, then why not plant up some fresh, seasonal herbs that you can use and enjoy in your home cooked recipes? If you have a patio out front, then make sure that you give your home a lick of paint, and fix any cracked or damaged paintwork, replace broken tiles and seal worn window and door frames.
If you have a larger backyard, then the size of your spring makeover project is up to you, depending on how much time and effort you want to put into the maintenance and upkeep of your garden and lawn. Begin by getting rid of any overgrown weeds and clearing your garden from winter debris and dirt, so that you can turn the soil ready to begin your next green-fingered project. You should also pay special attention to the outside of your property also and be sure to clear your guttering so that excess water can drain properly.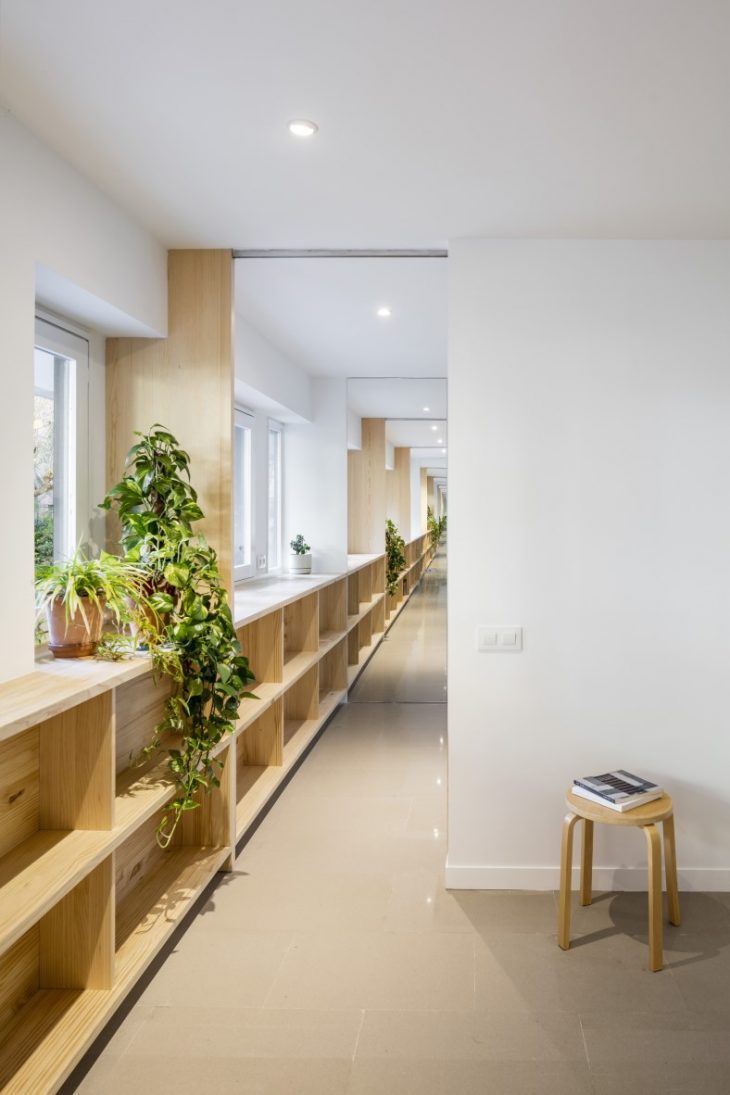 Outdoor areas
Next, you can start to plant out any new flowers and plants that you want to enjoy well into the summer months. Choose citronella and mint if you are keen to keep flies and mosquitoes away from the back door. You should also consider washing down the front and back of your property if you are looking to schedule a full paint job. Sites such as Garage Craftsman can help you budget this into your outdoor spring makeover.
Finally, make sure that you stock up on any patio furniture, and make sure that you get any existing tables and chairs out of storage ready for when you can finally have your entire family over to enjoy your new and improved outdoor space. This work will take you a few weekends to complete and get going, but why not get your entire family involved in your efforts? That way, you will all feel even more proud of your achievements well before summer arrives. So, make sure to include your outdoor maintenance and upkeep work as part of your overall spring makeover.
If you find it hard to keep on top of your home improvements, or are not very good when it comes to DIY or home maintenance projects then worry not. Giving your home a simple spring makeover depends on the time, effort and energy that you want to put into your property, however, delaying any work until summer will not help. Make the most of the spring weekends to sort out your closets and get rid of any clothes or shoes that you no longer use. Be sure to take time to sort and declutter your home and put any heirlooms into storage or sell them on.
Next, you can focus on resorting and re-ordering your furniture, and decide if you want to repaint certain areas of your home or add new spring accessories also. You can even add a new lease of life by buying some seasonal plants or flowers. Finally, make sure that you give the outside of your property some attention. Be sure to clear your gutters and clean down your home. Make sure that you get any soil ready to be planted out in time for the summer. Finally, take any patio furniture out of storage and be sure to get your cookout area ready in time for the warmer months. It can be tedious getting your home ready during spring, but the hard work will more than pay off when you can enjoy your efforts with your entire family.
Photography by Adrià Goula – Bonanova Apartment by PMAM