Housing
Creating the Perfect Home Study Environment on a Tight Budget
By |
Working at home is the dream setup for many office workers all over the world. However, when you finally start doing it, you might realize that it's a lot harder than you first thought. You'll have a lot more distractions – especially if you have pets or young children. You'll have to motivate yourself and manage your own time. Most importantly, you'll have to prepare your own working environment. While working on the couch with a laptop in front of you is fun for a day, it's not practical. You won't be productive, and you'll end up with back and neck strain. So, you need to create your own home study, to help you do the best work possible.
See ARCHISCENE Magazine's tips, helping you hopefully make that ideal work space your own.
To work in silence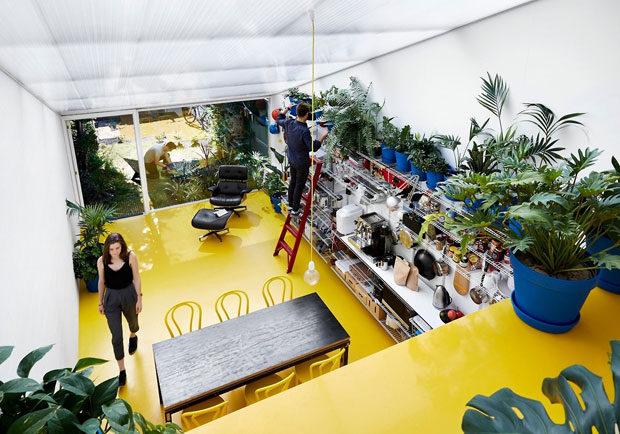 One of the reasons you might have wanted to work from home was to escape the noise of a shared office: from people chatting on the phone, to eating with their mouth open, it's hard to concentrate when you're struggling with sounds. Installing professional sound proofing will be inordinately expensive, so to get the same effect but for lesson money, buy a few draft excluders. These, long, heavy weights will help to block out any noise in your house. Or, look at getting sound-cancelling headphones. You don't need to listen to music to reap the benefits either: simply wearing them will cut out the noise.
To work in comfort
If you're going to successfully work from home, you'll need the right desk, chair and laptop stand. Ensure that you're sitting in a correct way, with your eyes focusing on the mid part of your computer's screen. Your chair should be supportive, but buying ergonomic chairs can be very expensive. If you want a chair that's better for your back and neck, look at getting a stool. You'll be made to sit in a much healthier way than compared to slouching on a chair.
Architect Andrew Maynard at Austin Maynard Architects has made his own home an office for his architecture practice as well, featured in this article. Mr Maynard shares with us: "My-House is my own home. It is also the office of Austin Maynard Architects. My family and I live upstairs, whilst Austin Maynard Architects occupies the shopfront downstairs. The kitchen, dining and garden are shared between my family and the AMA team between 9am and 5pm. My-House is an experiment that I live in. It is a home that I dare not impose on my clients. It breaks many important rules, often not in a good way. My-House lets in sunlight where a house should not."
To work in the right lighting
If you're spending hours a day concentrating on minute details in CAD programs or sketches in your notebook, you need the best possible light. Try to influence how much natural light the room gets by putting mirrors up, and opening the curtains every day. If this doesn't give you enough light, choose artificial lighting that gives you a close equivalent. Using LED desk lamps will give you spotlight precision, helping you read and see every detail that you need to. Plus, having the bright, white light from LEDs will keep you up and active, rather than the sleep-inducing effect of yellow bulbs. Desk lamps aren't expensive if you don't want them to be: there's so much choice that you'll easily find your ideal lamp easily within your budget.
To work in efficient ways
Working from home requires a high level of motivation and efficiency. So, you need to set yourself up to succeed. If you can make small investments, like in a quality printer, you'll save time and money in the long run. If your budget is too tight for this, see if you can come to an arrangement with local facilities.
All images from The Mental Health House by Austin Maynard Architects.