PRADA has recently opened its first store in Qatar, located at Villaggio Mall of Doha. Space shaped with the signature sentiment of this well recognized Italian label is work of architect Roberto Baciocchi.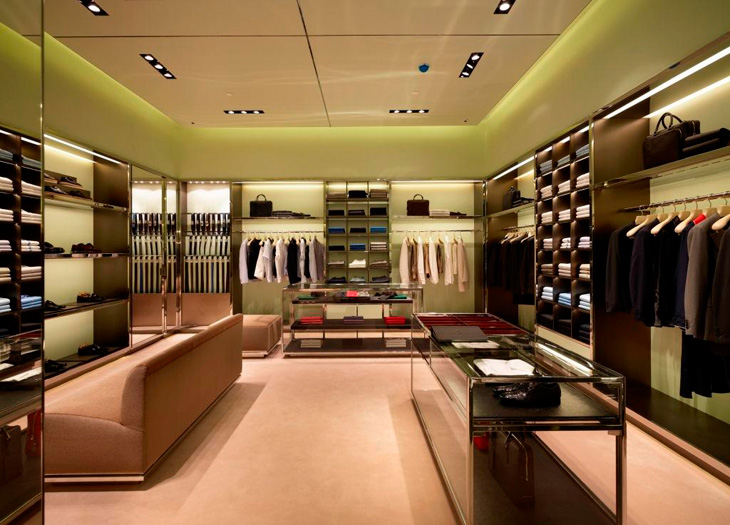 The store, designed by architect Roberto Baciocchi, occupies a total surface of 545 square metres on a single level and offers the women's and men's ready-to-wear, leather goods, accessories and footwear collections.
Its elegant outer storefront, covered in black Marquina marble, is characterised by a rigorous geometrical arrangement alternating windows and the imposing entrance opening. Inside, the black and white chequered floor – a legacy of Prada's historic brand image – defines a large space in the centre, extending in a series of rooms on the sides and characterised by mirrored walls with tall display cabinets with a thin polished steel structure. Walls covered in pale green fabric and cases enclosed in polished steel frames characterise the area offering leather goods and footwear; in the latter, circular crystal tables and green velvet "Clover Leaf" sofas, designed by Verner Panton and exclusively reproduced for Prada, complete the furnishings.
The area dedicated to women's ready-to-wear is characterised by a display system featuring light, transparent perspex blades – accompanied by special shaped tables in the same material – and precious skylights also in perspex that design a unique environment, whilst more regular shapes and materials including shot peened steel and castorino-coloured velvet are featured in the men's area. – from PRADA