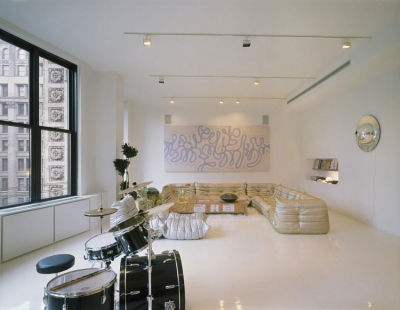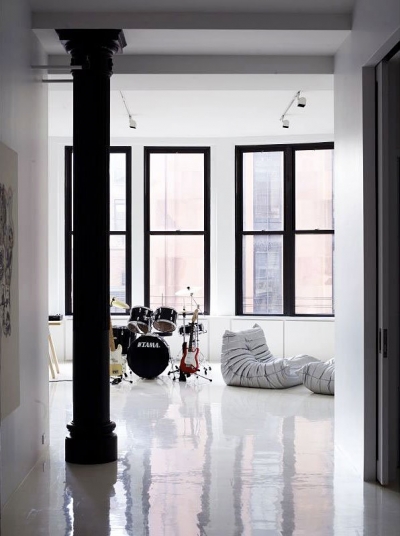 Project: Noho Loft in NY
Designed by StudioMDA
Location: New York, USA
Website: studiomda.com
The charming but modern design behind Noho Loft in NY comes from StudioMDA architects, who while creating vast and open spaces did not shy away from the use of coveted modern furniture pieces.
From the Architects:
The design of the loft is in a way antithetical to Manhattan's Noho neighborhood, where the common practice is the open plan. The approach for this residence was to curate gallery-like vistas in the living areas and separate the sleeping spaces to allow each its own identity and privacy.
The children's wall provides a home within the home, combining storage for toys, an Astroturf covered play area, a lofted bunk and nestled, intimate "cocoons" for leisure and reading. Situated to the scale of a child's hiding place, the wall encourages adventures in the labyrinthine corridors of imaginations.
The cocoons endeavor to achieve the implied metamorphosis, by providing sanctuary for imaginative thought, where one may lose oneself in daydreams, or in some great book.
Source Contemporist. *