RED Music firm decorated their office space in New York City with help of the talented interior designers and architects from the Spacesmith practice. For more images continue after the jump: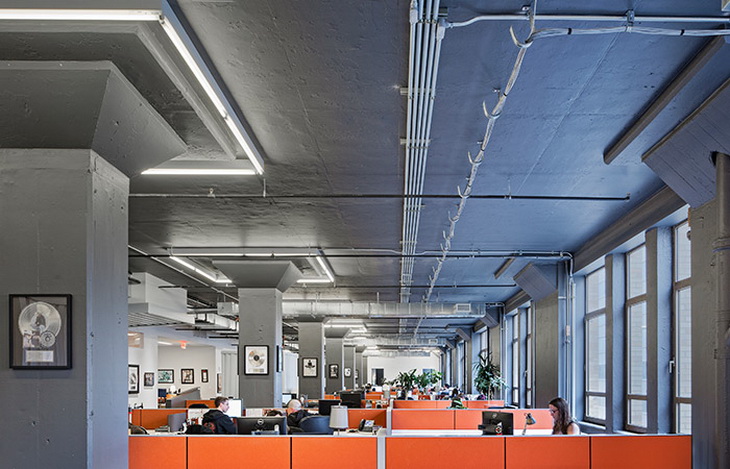 From the Architects:
RED, a leader in independent music distribution and artist development, wanted their New York headquarters to be a fun, relaxed workspace. Spacesmith designed an office that is flexible, dynamic, and collaborative, with a strong visual identity. The all-white entry area features a guitar wall display and includes greeting, meeting, and eating spaces that can be separated with retractable corrugated steel panels. The darker tones of the office are offset by graphic wall paint, orange panels, and three breakout booths wrapped in steel and lined with brightly-colored soundproof foam.
Project: RED Headquarters
Designed by Spacesmith
Location: New York, USA
Website: www.spacesmith.com