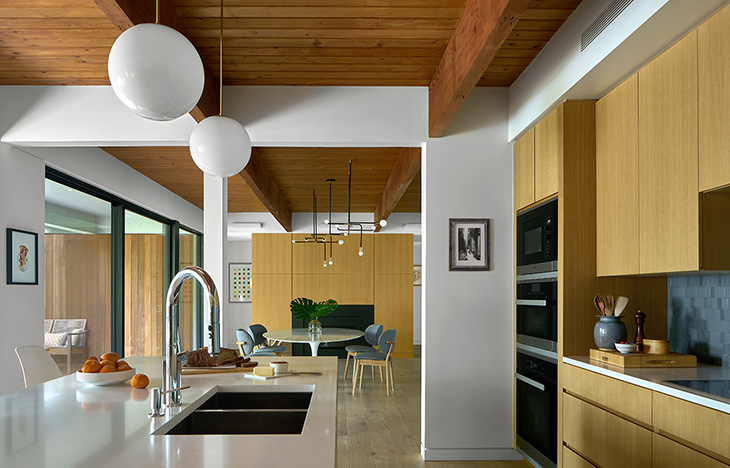 Specht Architects are sharing with us their latest renovation project of a mid century modern home in a New York city suburb. Located in Pelham Manor the home was originally designed by architect husband and wife Harold and Judith Edelman. The couple was living and working in New York City when they found a perfect location to built a home in Pelham Manor. The mid century modern was build in 1961 by the Edelmans and their architecture practice Edelman Partnership (today existing as ESKW/A).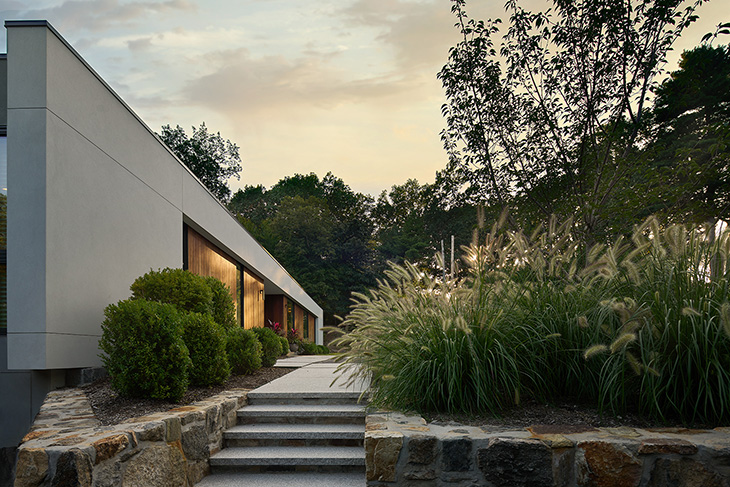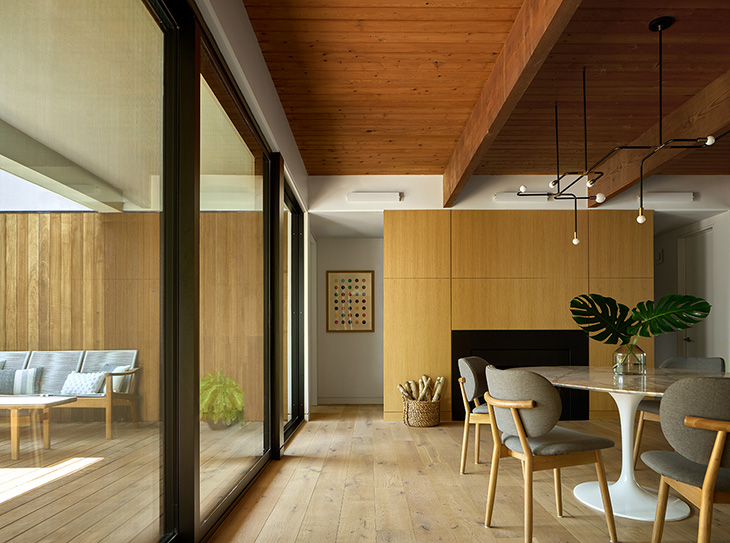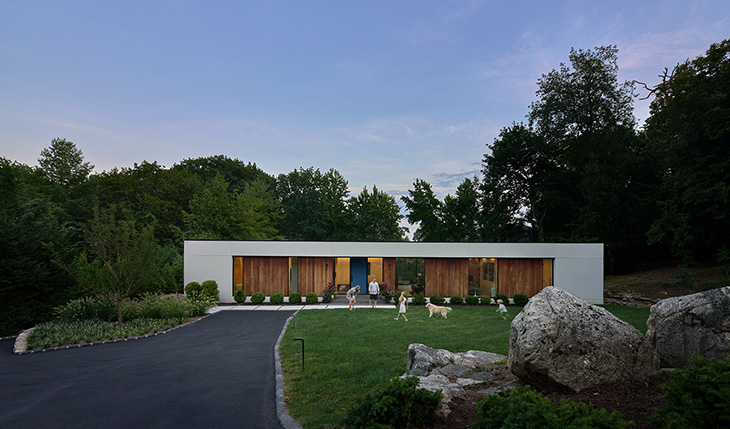 Both of them were civic architects, with Judith being one of the leading women in architecture. The Pelham Manor was their first residential project. The project itself allowed them to explore the changing shifts in architecture. Both Judith and Harold Edelman lived in the house for a few decades.
"The original house was just a basic rectangle, a formalized design, low to the ground — with a theatrical proscenium across at the font. The layout was open with a great amount of natural light. I really looked into how to restore the good parts and get rid of the rest. It was not a classic mid-century design but we wanted to keep the spirit of the house intact," shares Scott Specht from Specht Architects.
The lot used to belong to a catholic church and a church itself is still the home's 1st neighbour. The family who bought the house in 2013 paid 920k USD. The house went through a few small renovations since.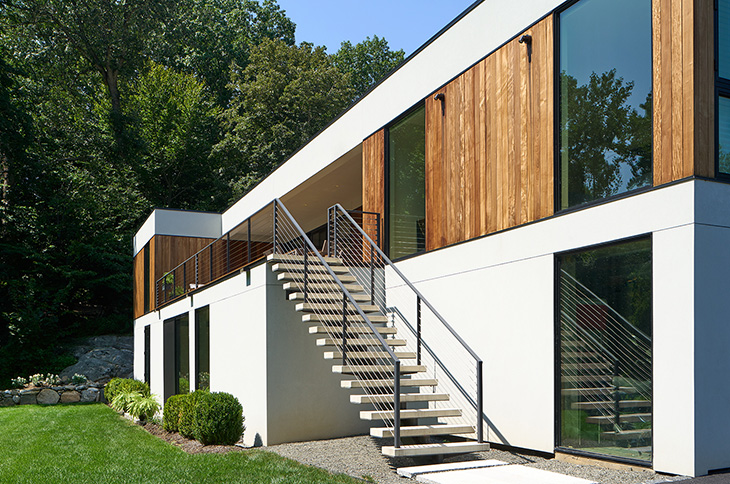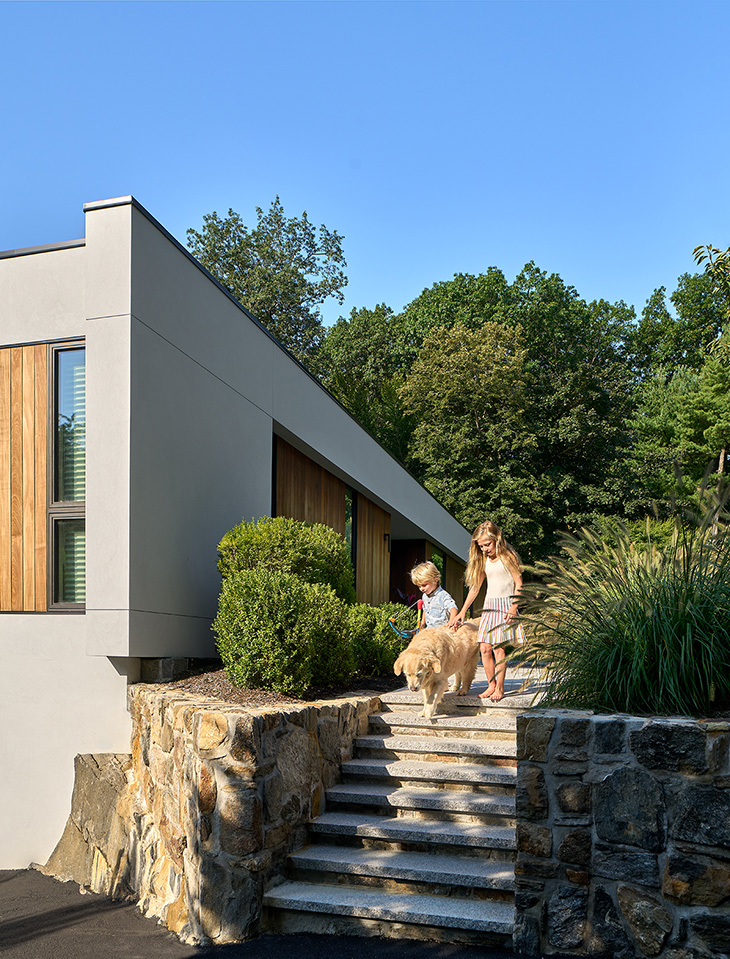 In 2018 the home owners were ready for a massive renovation of the home, enlisting Scott Specht and Specht Architects practice. The client's and architect's goal was to celebrate the original design yet bring it to the current decade and contemporary living standards. The house itself is now much larger, the original footprint was only 2400 square feet. However the Specht architects and the owners added an additional 1500 feet. This allowed the home to grow from the original three bedroom to a four bedroom home with 4.5 baths.
The original design featured massive jalousie windows at the front of the now renovated home in New York city suburbs. Specht Architects were determined to keep the concept with a slight update to the window design and functionality. The entrance was also placed to another part of the home, allowing the creation of a vestibule entry.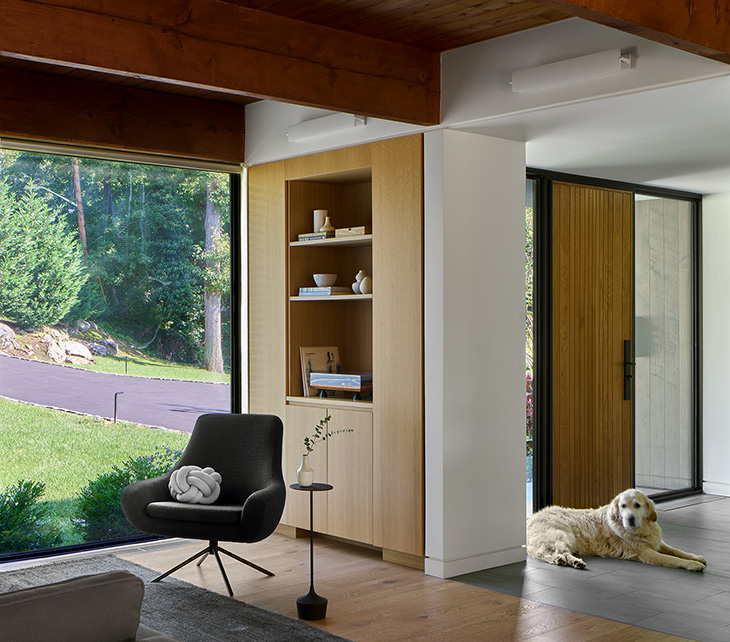 The downstairs now in addition to the already existing garage now features a family room. In addition the architects also added a downstairs bedroom and bathroom with a walkout to the beautifully green yard.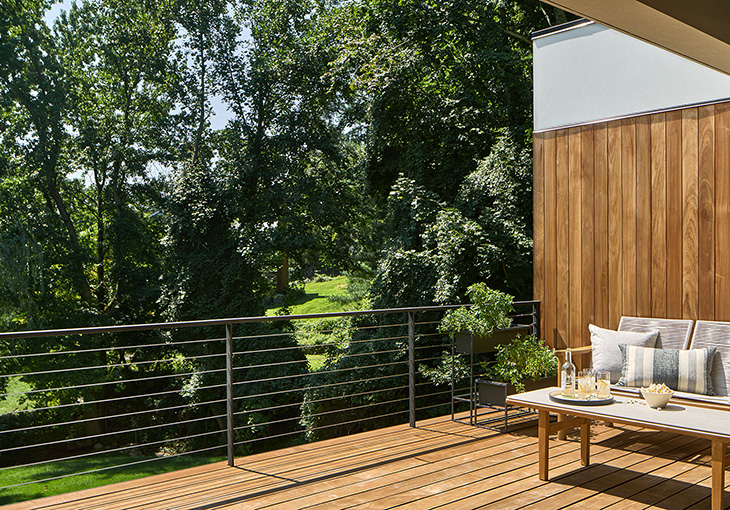 Specht Architects and the owners kept the whole renovation within a tight budget of 750k USD, respecting the new owners love for the original design and history of the same.
For more of this renovated home in New York city suburbs and other projects by Specht Architects visit their web page: spechtarchitects.com.