The Loft project by The Playing Circle just wrapped up its second season, beautifully set apartments are surfacing as a new way to showcase design pieces. One of the similar stories was featured by us with The Line NYC Apartment only few weeks ago. The pop-up apartment concept emerges as a new set up to engage the buyers. While we look up to showrooms when keeping our living space clean and cozy, we always know in the back of our mind the living space is not and should not be a showroom.
Nevertheless initiatives like this engage the buyers in a another, warm and more familiar way. Inviting you into 'another person's' apartment furniture and design pieces on display instantenously get a new value.
The Loft is our periodically recurring conceptual pop-up store. It was our first interior event, so we wanted to express our values with our choice of products. We're particularly fond of natural materials like wood, steel, leather, glass, wool and ceramics. These materials tell a lot about the love and attention invested in a product. It shows its age and origin, its history, the way it was crafted. That's why we like objects made by people, not by machines. The Loft project was picked up by national and international media, giving us many visitors and subsequently a splendid way to spend the summer. – from The Playing Circle
The Loft is now sadly closed, but till the next such project by the Playing Circle, see more images of their The Loft Amsterdam set up: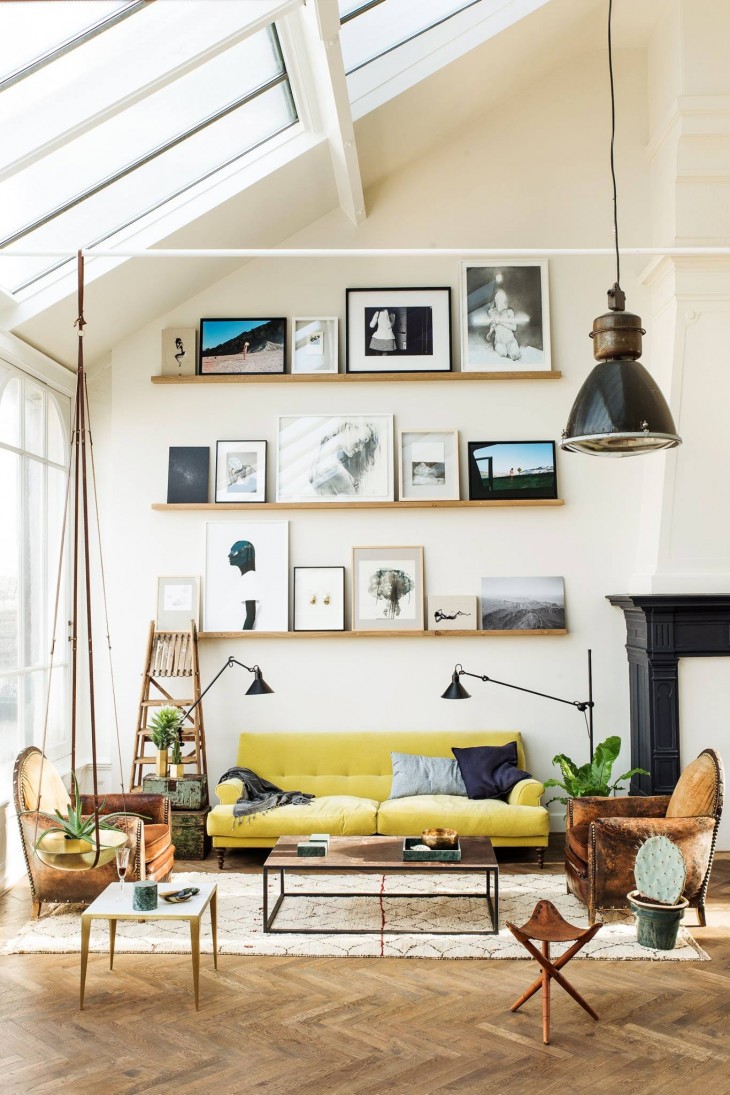 For more info log on to entertheloft.com.