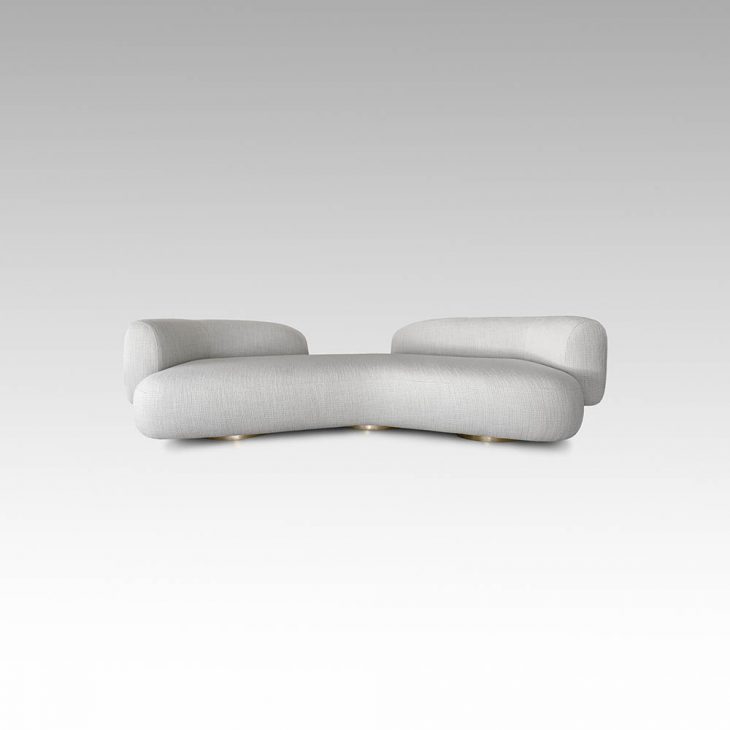 OKHA present their latest design, the REVERB sofa. The REVERB is an evolution of the Repose sofa narrative, it continues the exploration of organic form, of fluid seating landscapes and of sculptural dialogue.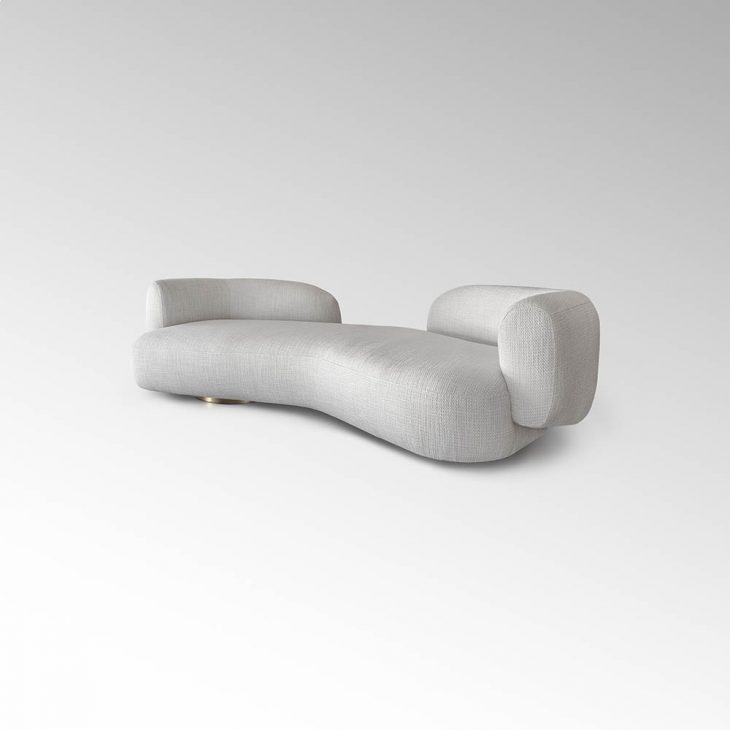 The focus and essence of the sofa is its nuanced echo of left and right forms, not a mirror image but a reverberation of one form creating a similar other, hence REVERB.
Viewed from all angles, REVERB appears as a free-flowing stream of consciousness simultaneously intuitive and predestined.
The form is subtly asymmetric, the seat depth also varied as the form of the sofa unfolds. The arching back rest emerges from a central plateau and spans out from a vacant space and curves gracefully to create elegantly banking arms and backrests both left and right.
We've asked OKHA's creative director Adam Court to tell us more about the inspiration behind it, the design process and things to come: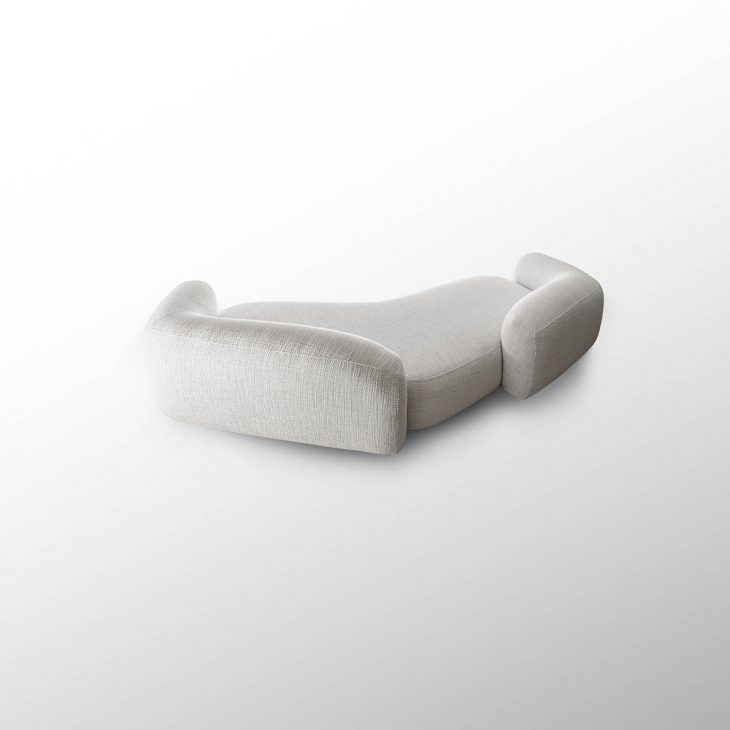 In what kind of space do you see REVERB Sofa fitting best?
Open spaces where the sculpted form can be viewed from all sides and angles where the Reverb can be appreciated and engaged with from front, side, rear.
Which other piece of furniture do you see best compliment REVERB Sofa?
The Tectra and Tectra 2 tables are a perfect match for the Reverb.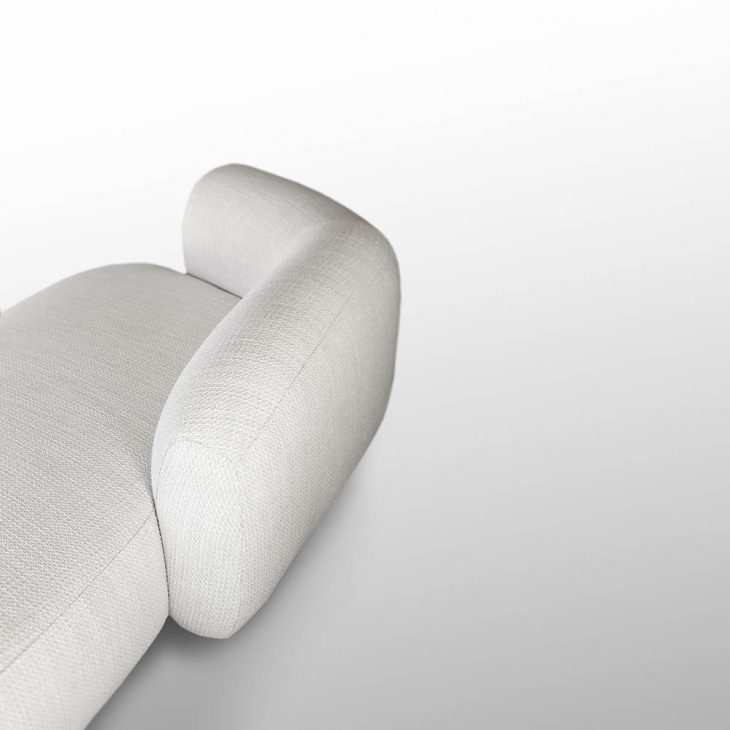 Production wise, how hard is shaping an asymmetrical sofa such as REVERB?
It's a very complex process, taking the design from drawing stage to fabrication is a very explorative process full of trail and error. The frame is literally sculpted and built intuitively during prototyping and development.
"REVERB is created when a sound, signal or frequency is reflected off of a surface causing numerous reflections to build up."
– Adam Court – OKHA
How do you see OKHA's Repose narrative evolving further after the latest Reverb sofa?
We are working on an intimate single seater variation, a solo chaise that has the same signature form, wrap around arm and tapering back and asymmetry but is for smaller, more private spaces.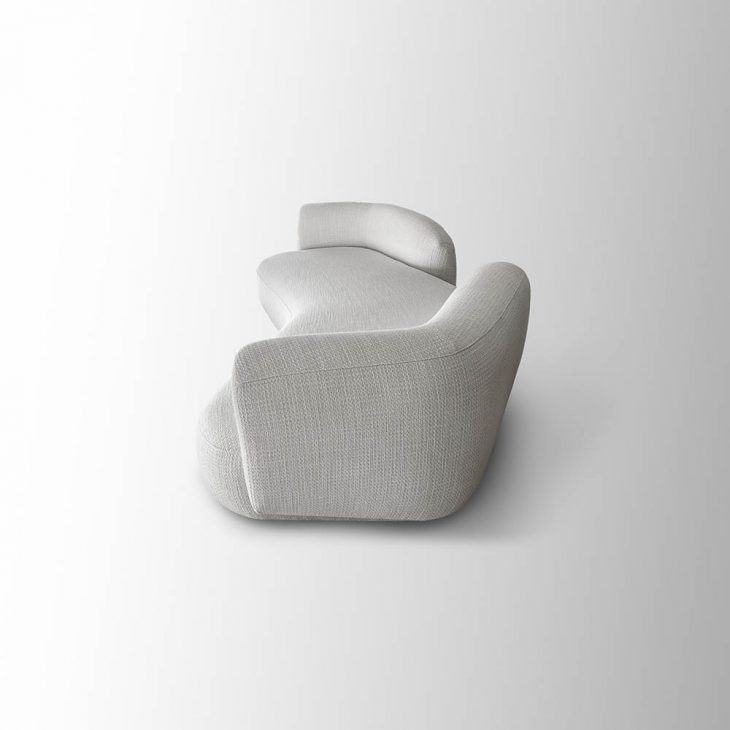 What is the perfect SOFA for you?
A sofa is a place, a space of rest, relaxation, refuge; I want to decontract there and feel the pressures of the day fade; therefore it must be supremely comfortable, hold my form, allow me to stay in that place for some time and look great.