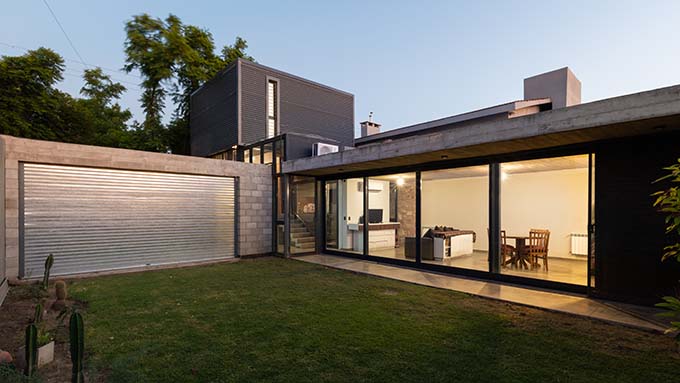 Architect Sol Blanc designed this stunning private residence located in Córdoba, Argentina. Take a look at the complete story after the jump.
From the architects: Casa Urrutia is situated in the heart of the city of Córdoba. With its location, the house advocates for the preservation of a beautiful city that is undergoing a concerning process of expansion towards the periphery driven by the abandonment and expulsion of the population. As a result, the citizens of Córdoba are flocking to gated communities with homogeneous programs in the outskirts. The concept for the house emerged from the memories of childhood years elicited by the charming lot in the canopied neighborhood where the house is now located. The encounter with this lot stimulated the longing for city life among gardens and trees. This defined the house as an integrated collection of spaces with different qualities, varying levels of privacy and openness, and patios that accommodate the plants and trees that populate the lot. A large hallway articulates the transition between interior and exterior spaces and the stairs ascend around a tree within an inner courtyard.
The construction methods, materials, and management are central to this project, which emphasizes the notion of the home as a process. Casa Urrutia is an open house in constant growth. It changes as the process of homemaking develops in dialogue with those involved in its construction and the family that inhabits it. The diverse expansion stages and its respective construction systems respond to the family's financial possibilities within the context of a country with a fluctuating economy. In harmony with this concept, the style of the house emulates the raw and naked aesthetics of a construction site. The design richness is in the abundance of spaces and the relations facilitated between them, eschewing the opulence of costly materials and sophisticated technology.
Casa Urrutia was also started as a challenge to reduce the waste that is typically generated in construction, as well as to minimize energy consumption. The goal is to avoid burdening an already overloaded urban infrastructure by becoming independent of its services incorporating eco-sustainable technologies over time.
Lastly, it should be noted that although the house is intended for a "type family", the typology was rethought together with them, incorporating its contemporary modes and codes. The design conforms to prevailing customs, offering both communal and private spaces in which family members can grow, develop, share, interact, enjoy, and be playful.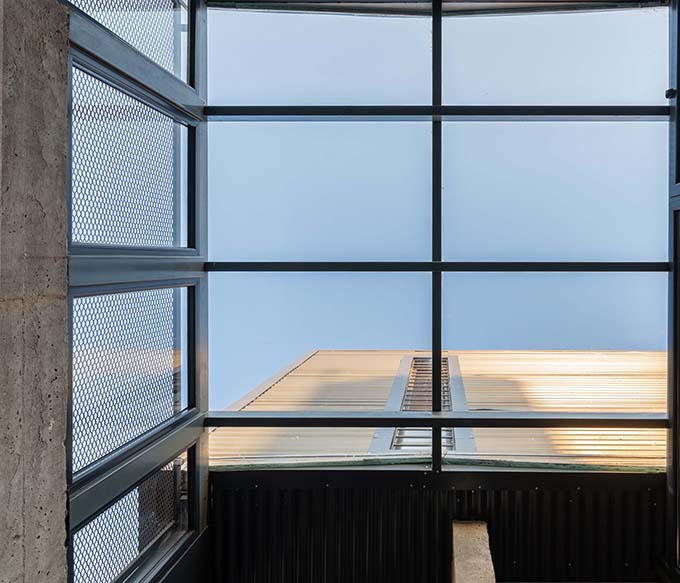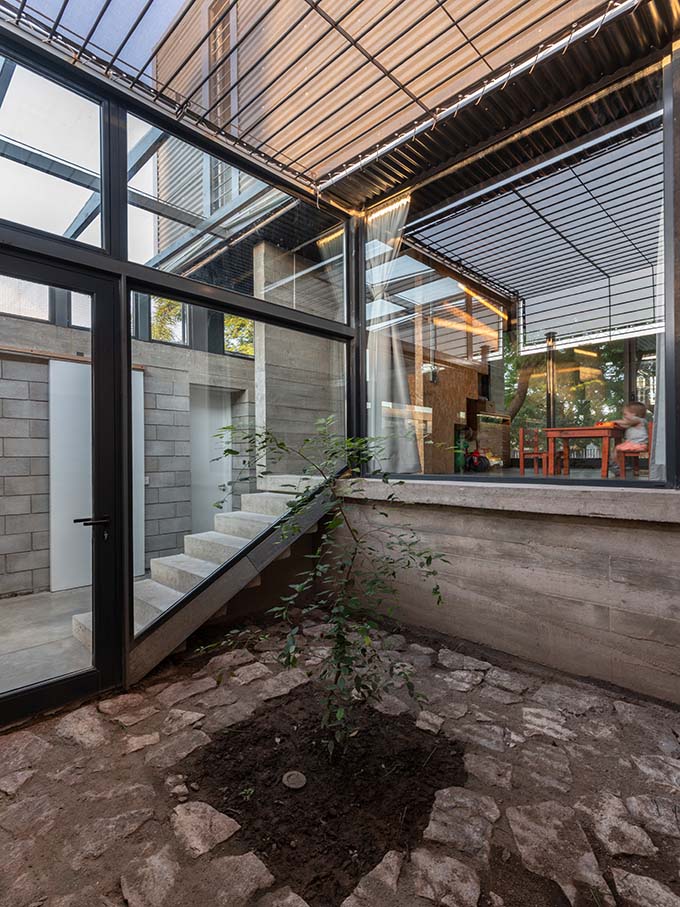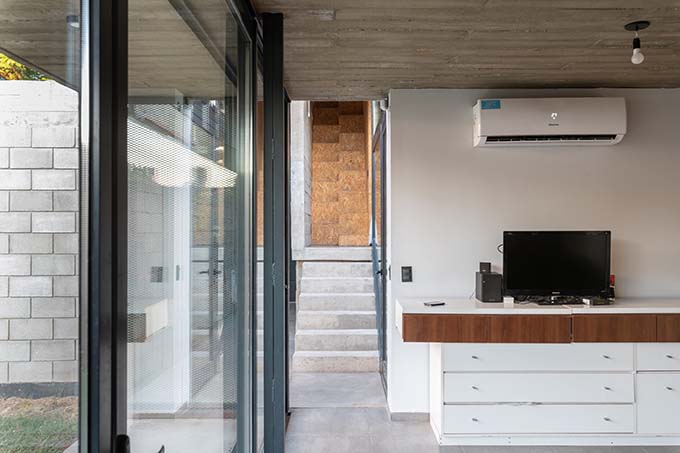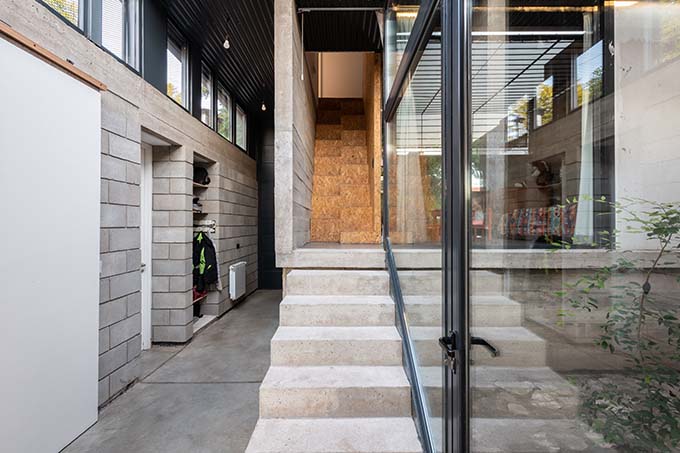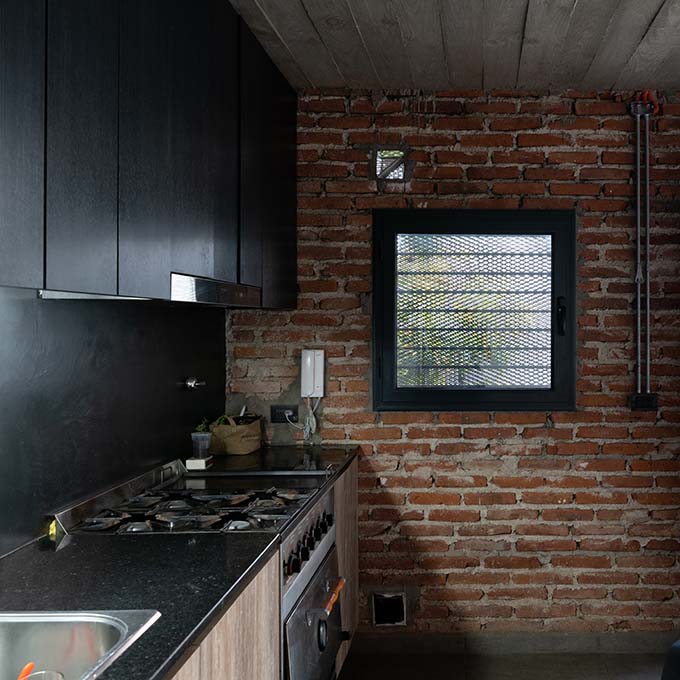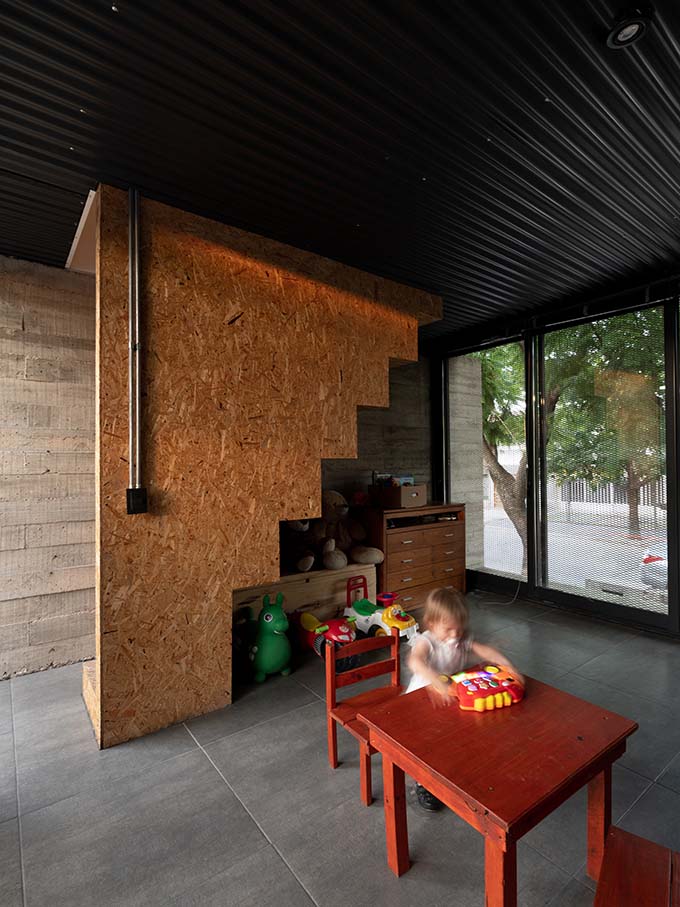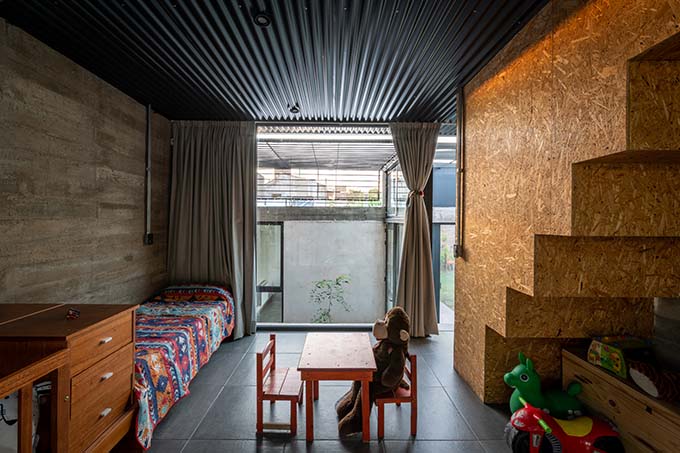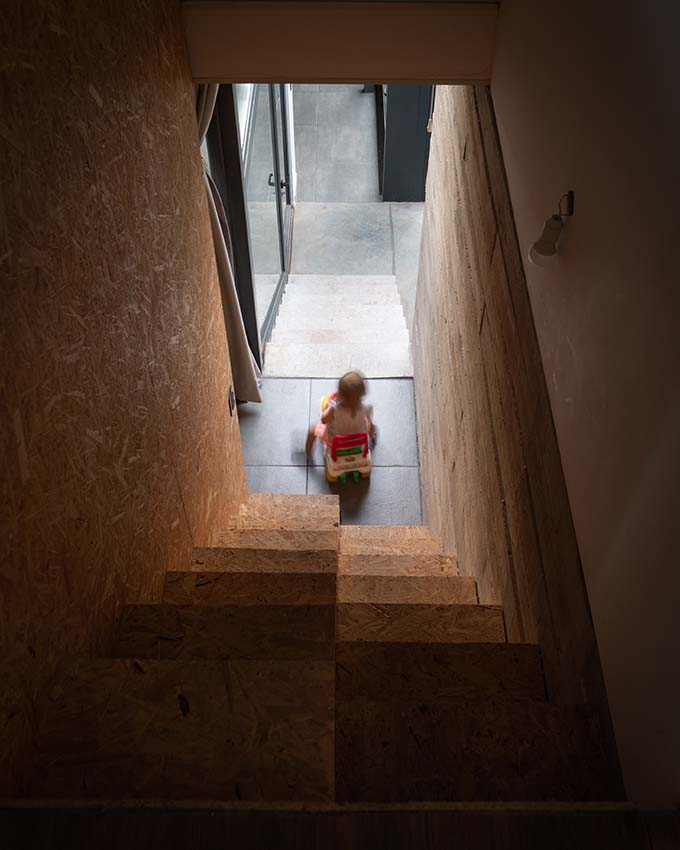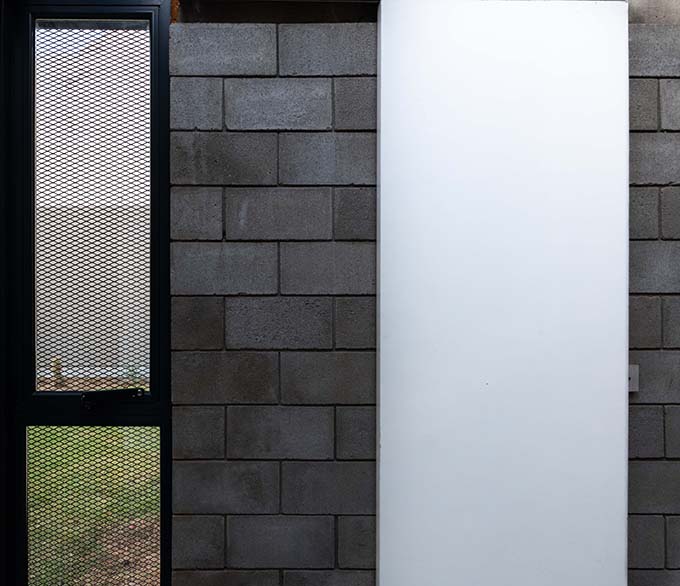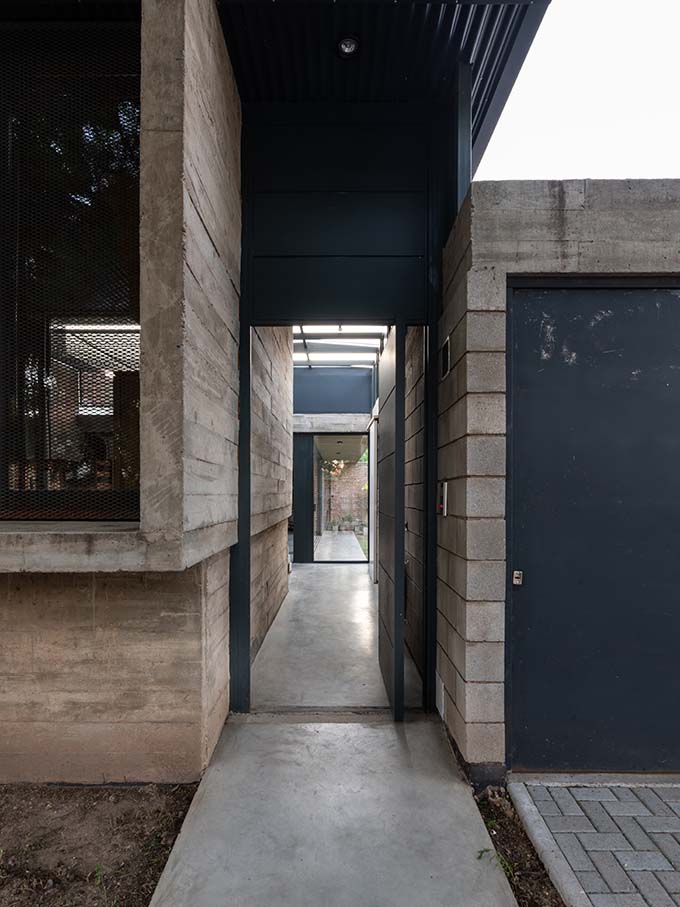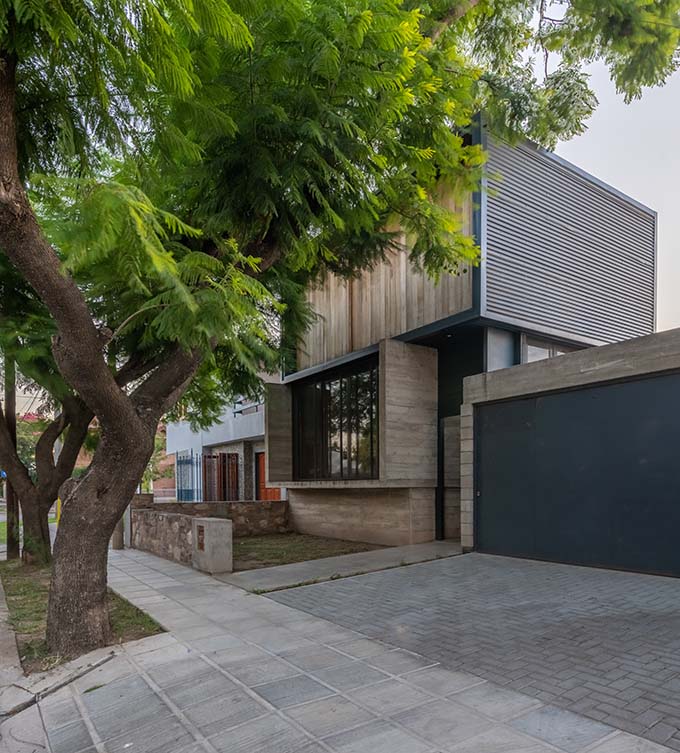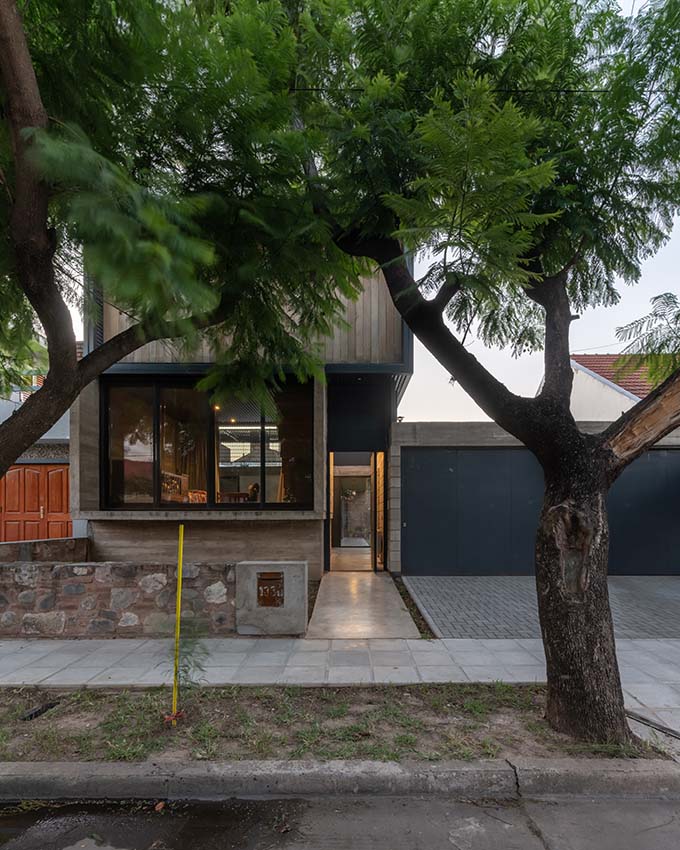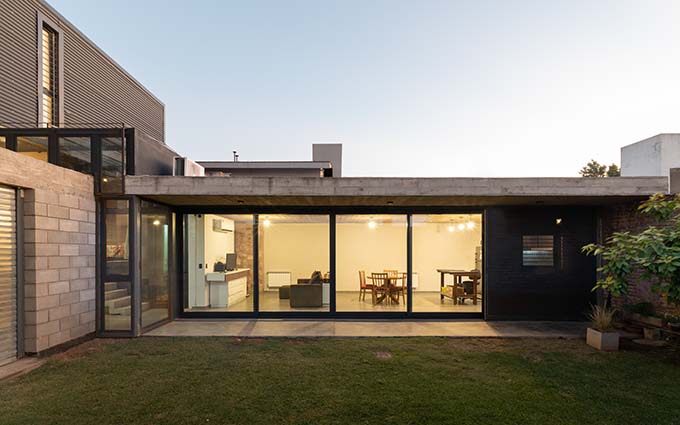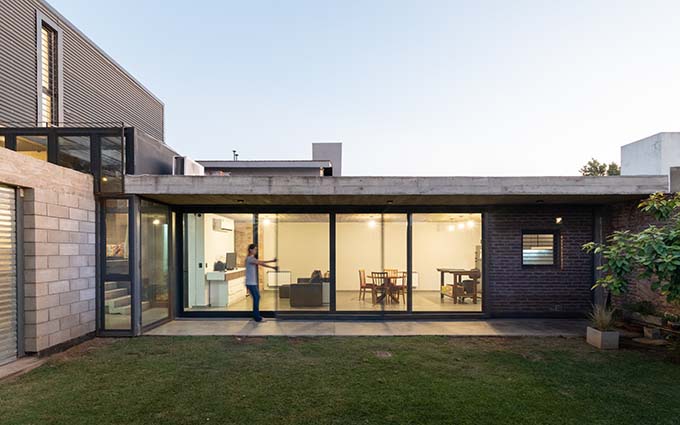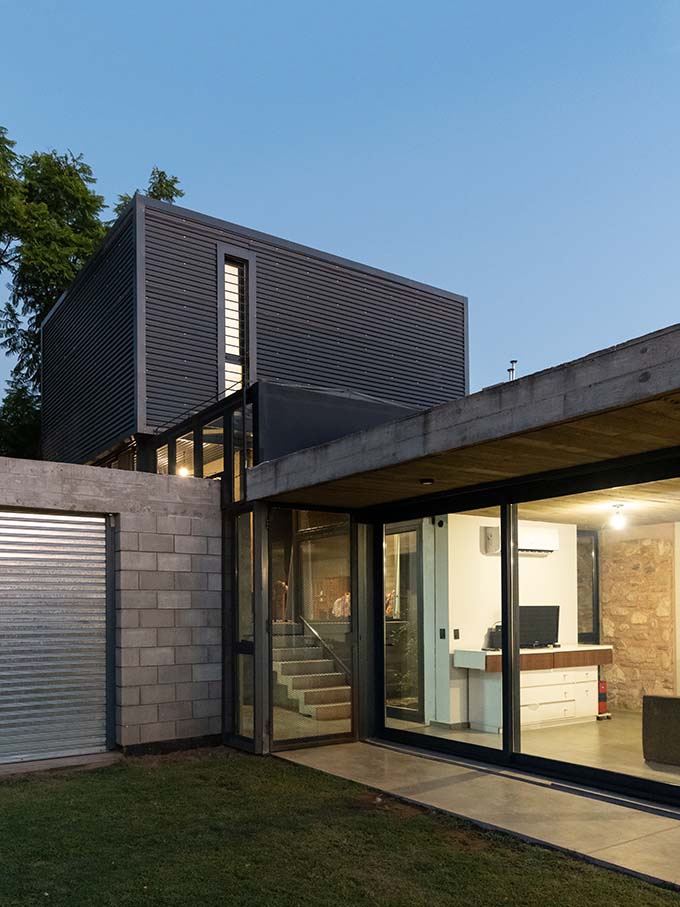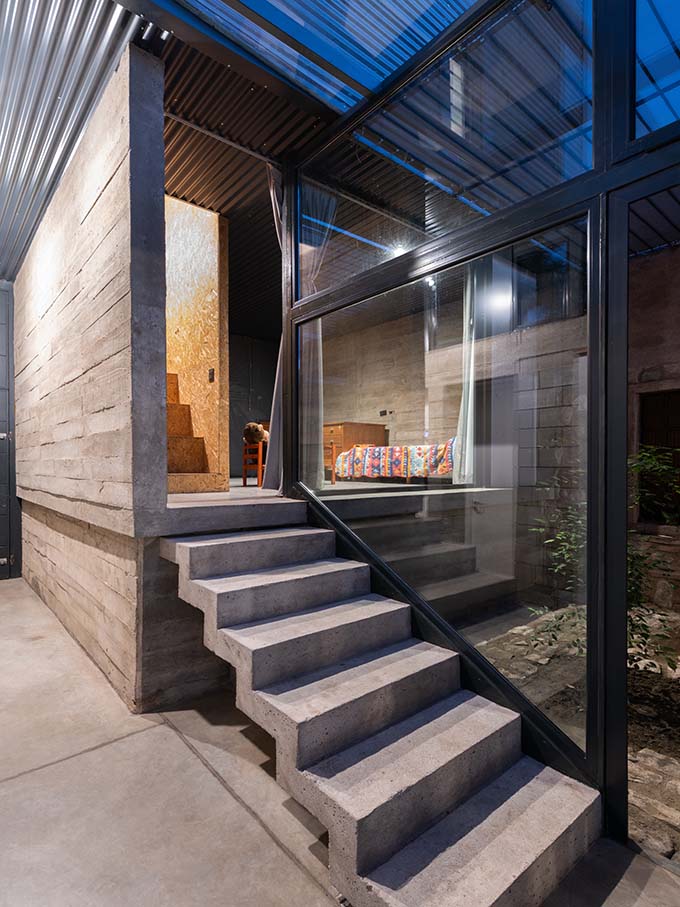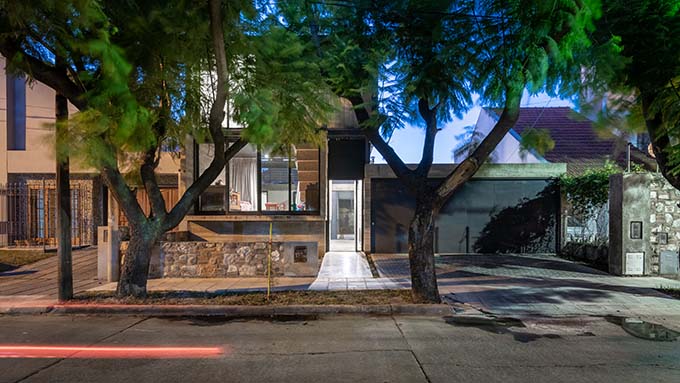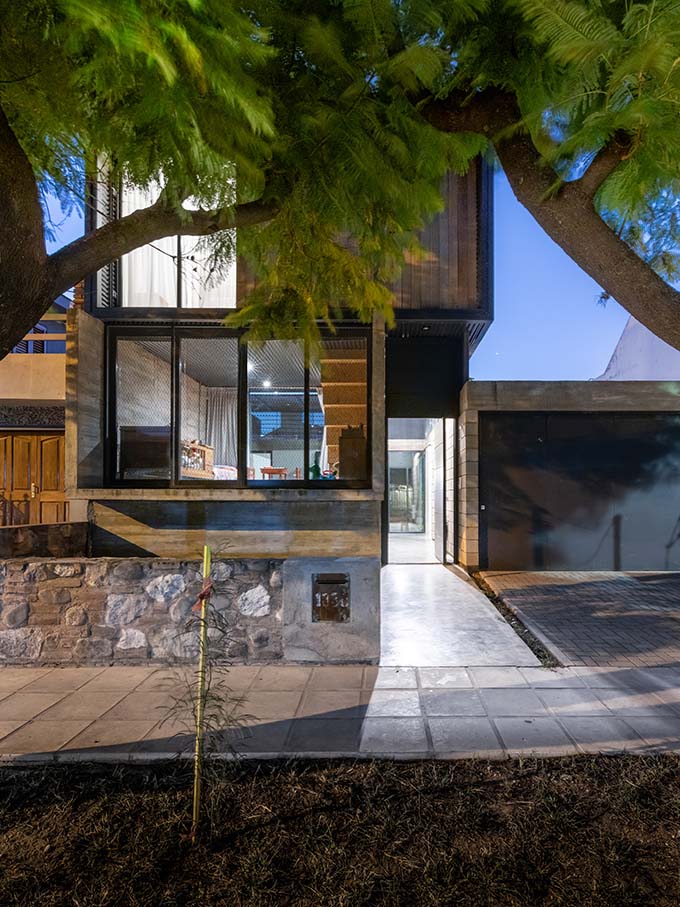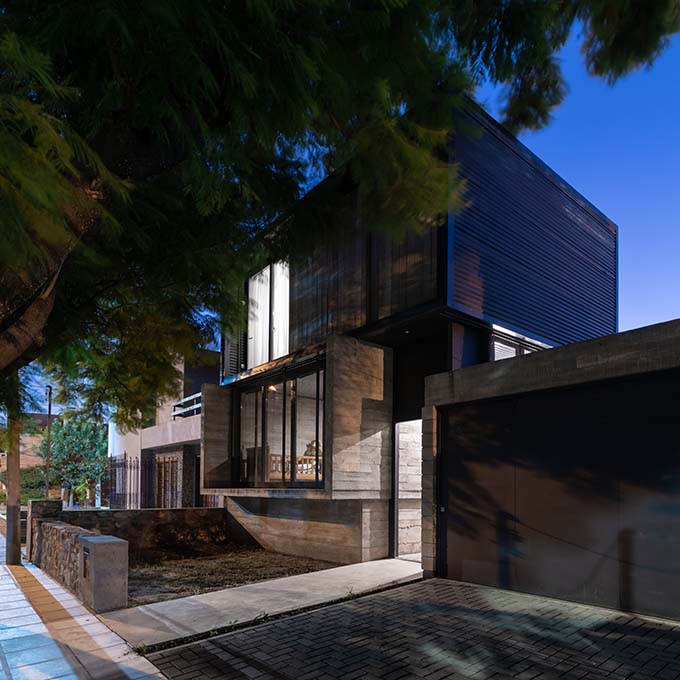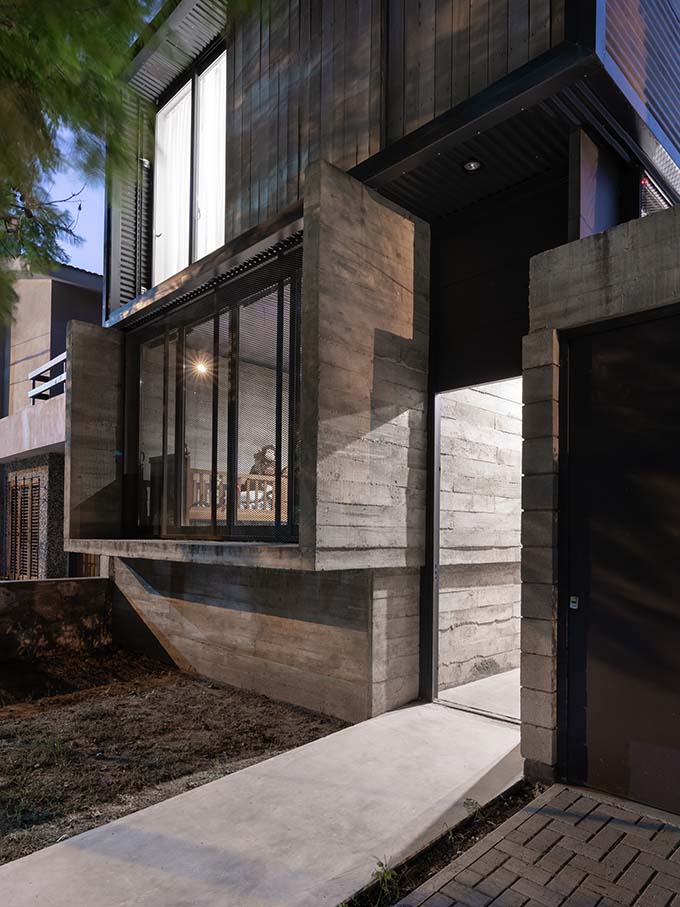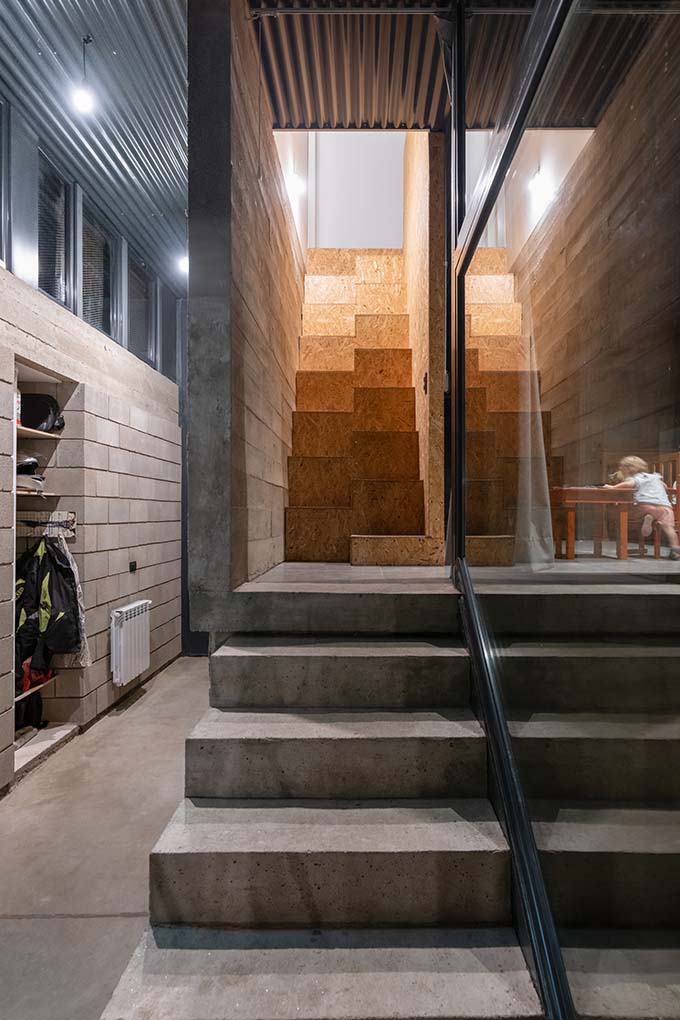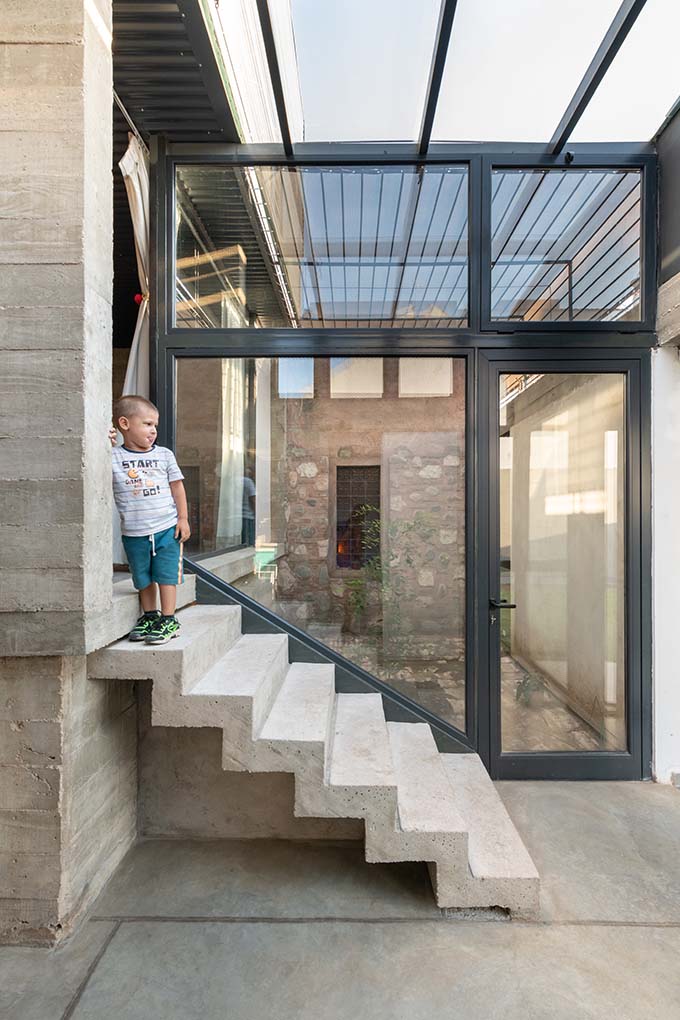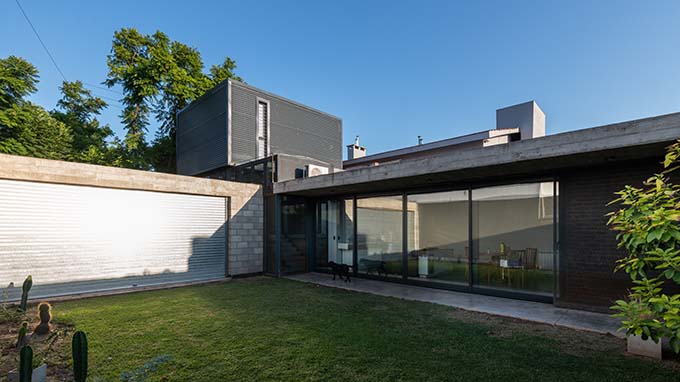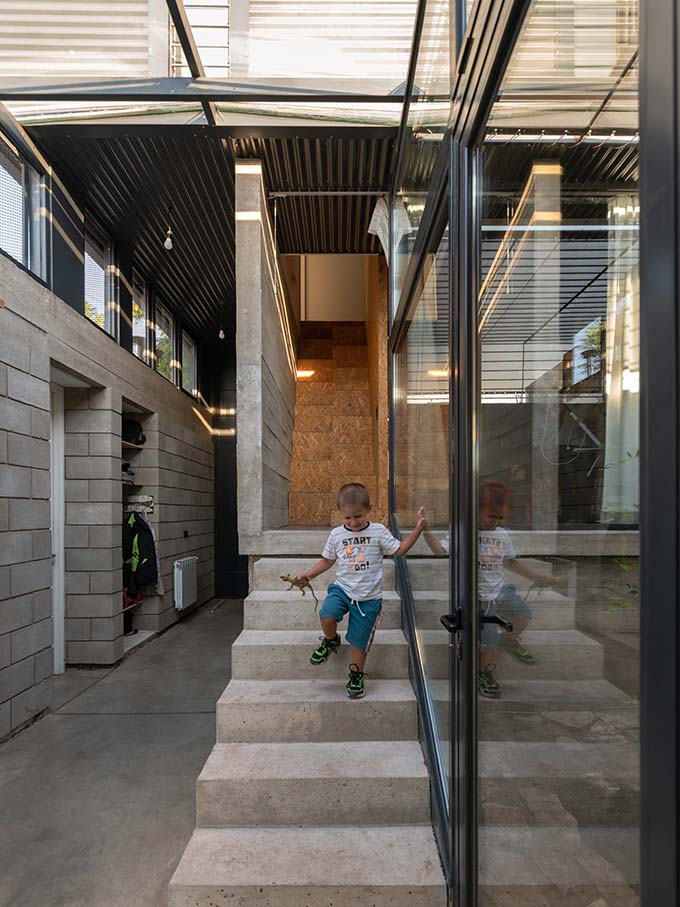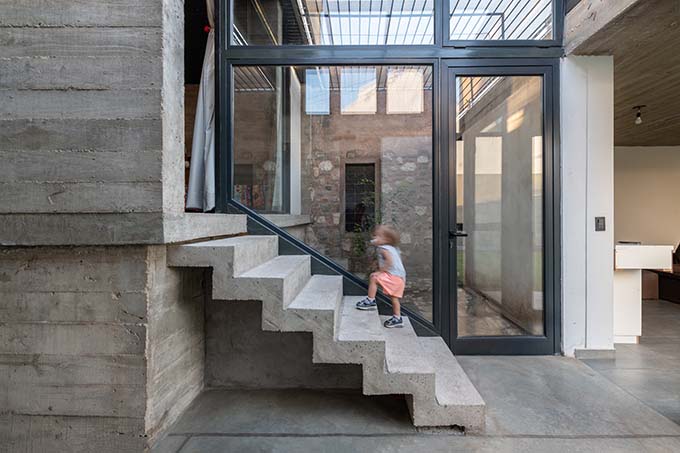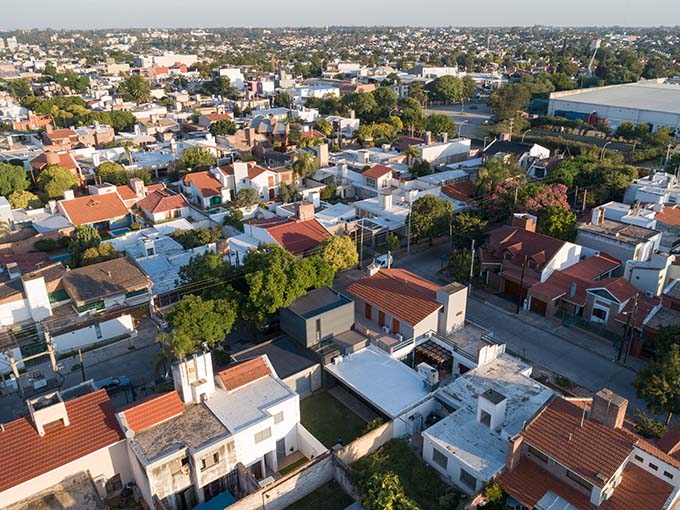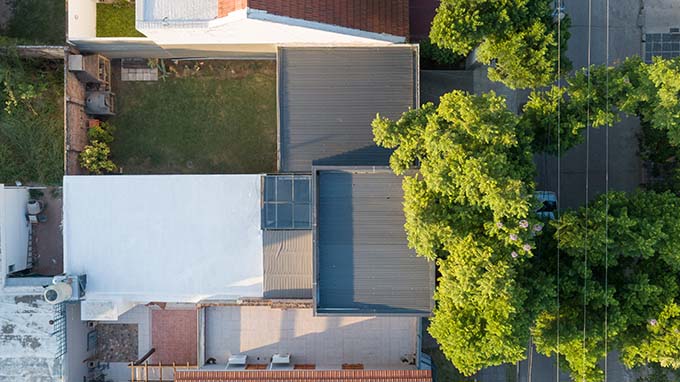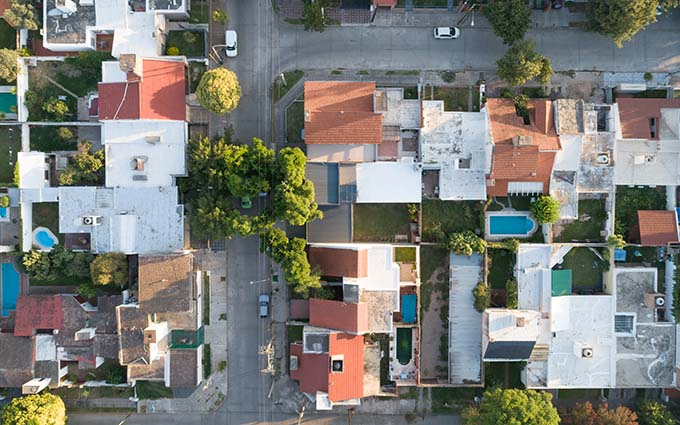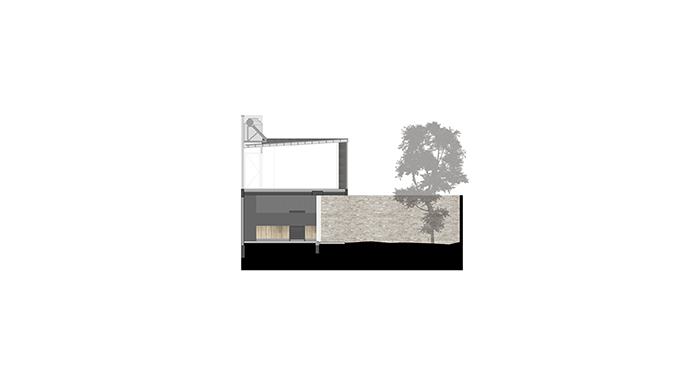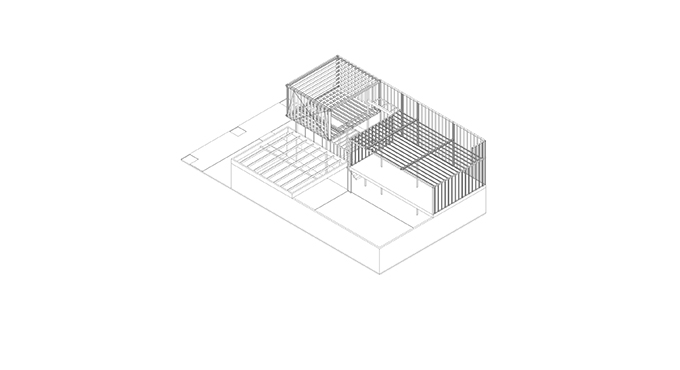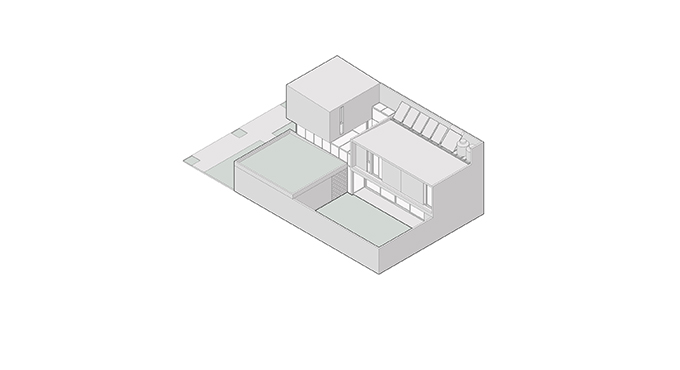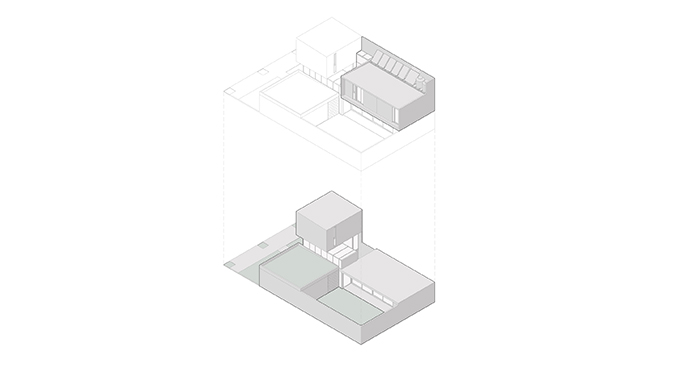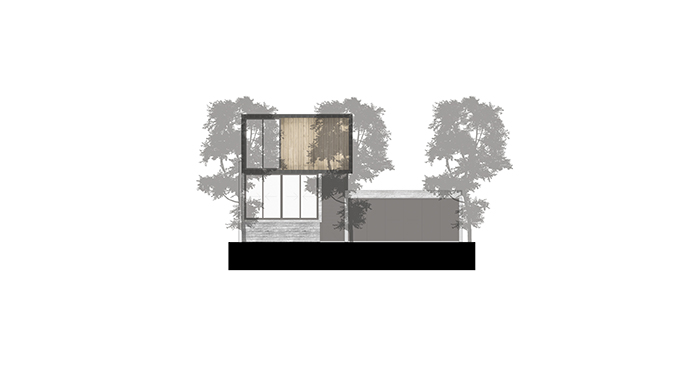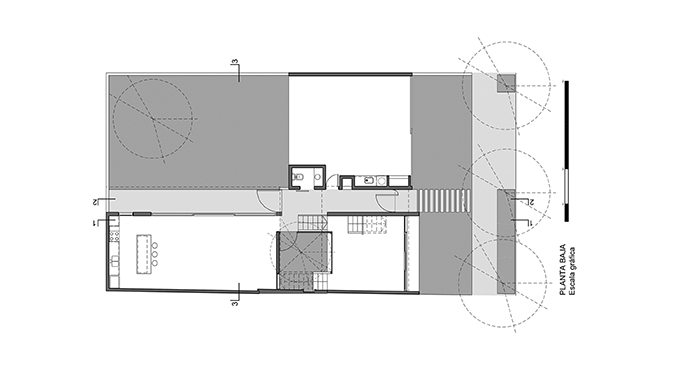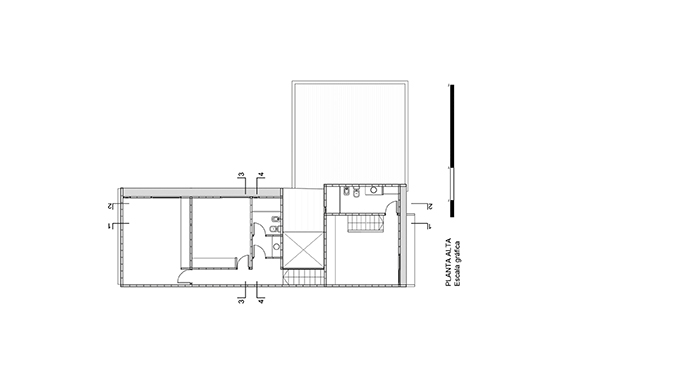 Location: Córdoba city. Córdoba. Argentina.
GPS: 64º 12 '41"
Area: 128.63 m2 first stage (246.63 m2 complete house)
Year: 2015-2020
Project, development and technical management: Architect Sol Blanc – arqsolblanc.com
Collaborators: Julieta Popov, Álvaro Pantoja -Matías Gallardo – Melina Vargas Roic -Arch. Emanuel Vilosio
Structural calculation: Sara Boccolini
Photographs: Gonzalo Viramonte