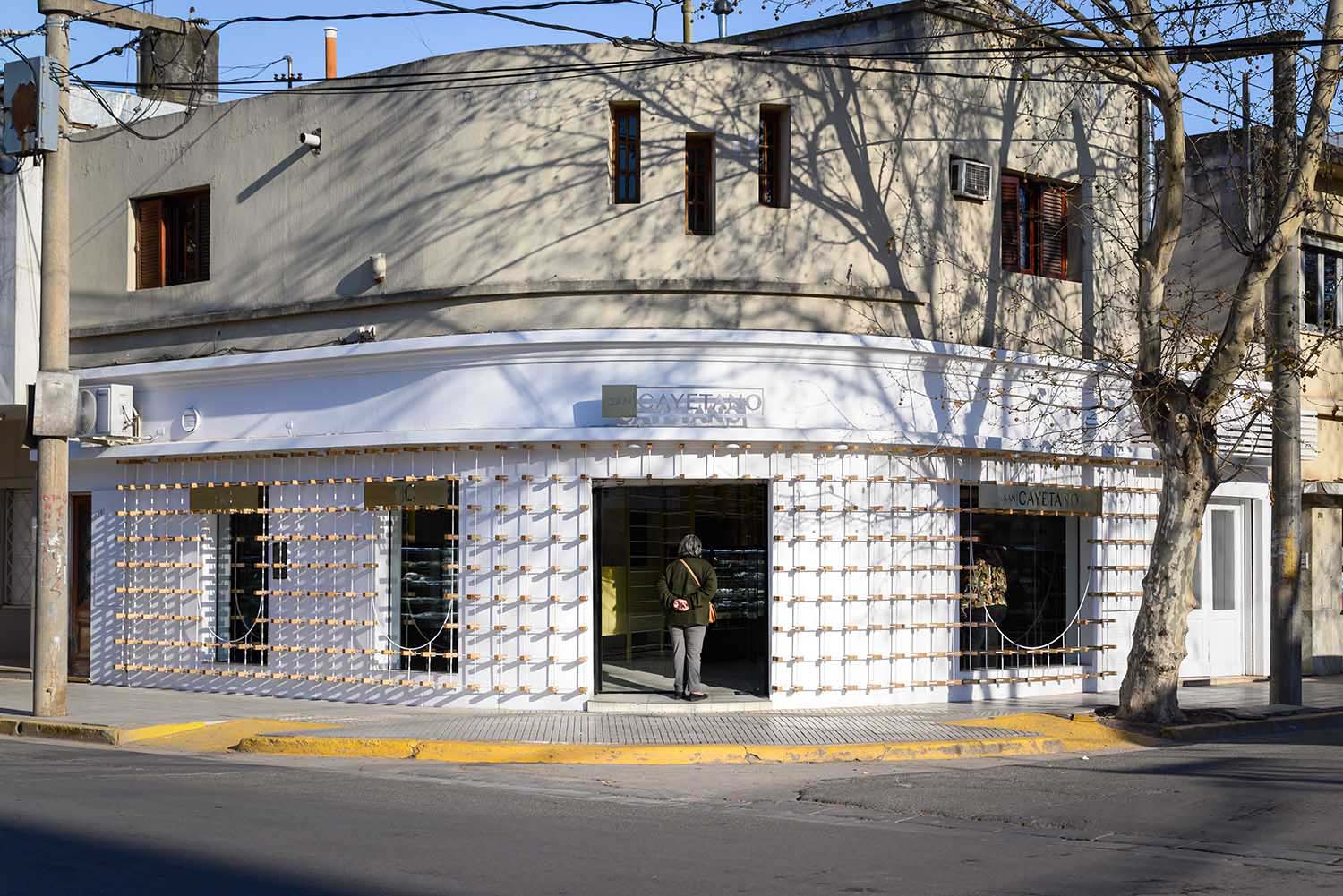 Efeeme architects have recently completed their latest project – San Cayetano. Located in the city of Villa Mara, Córdoba, San Cayetano is a traditional bakery. This family-run business, which is currently run by the second generation, wanted to create a new brand identity that would link it to a wider industry segment.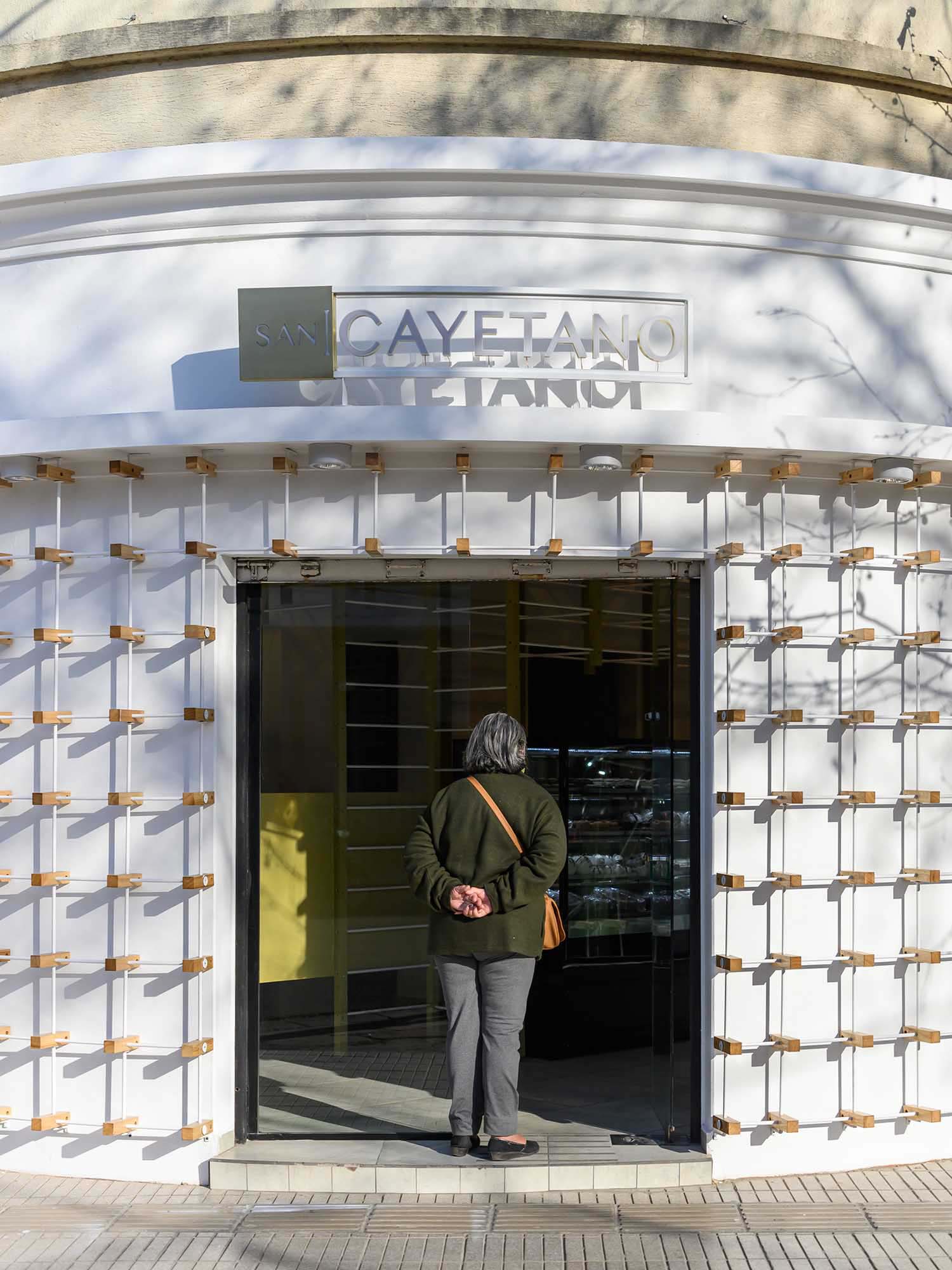 In order to create an environment that exudes quality and connection, a disassociation from the traditional bakery was desired as an aesthetic/conceptual goal. In order to develop a new aesthetic with a distinct character, the architects drew inspiration from the morphological features of cereal storage silos.
In order to create a sense of movement and fluidity in the space by multiplying the horizontal and vertical lines, circles of translucent Piedrafina [a flexible natural stone coating where each stone sheet is different and unique, performing a double function: coating and lighting] were used in the ceiling's construction.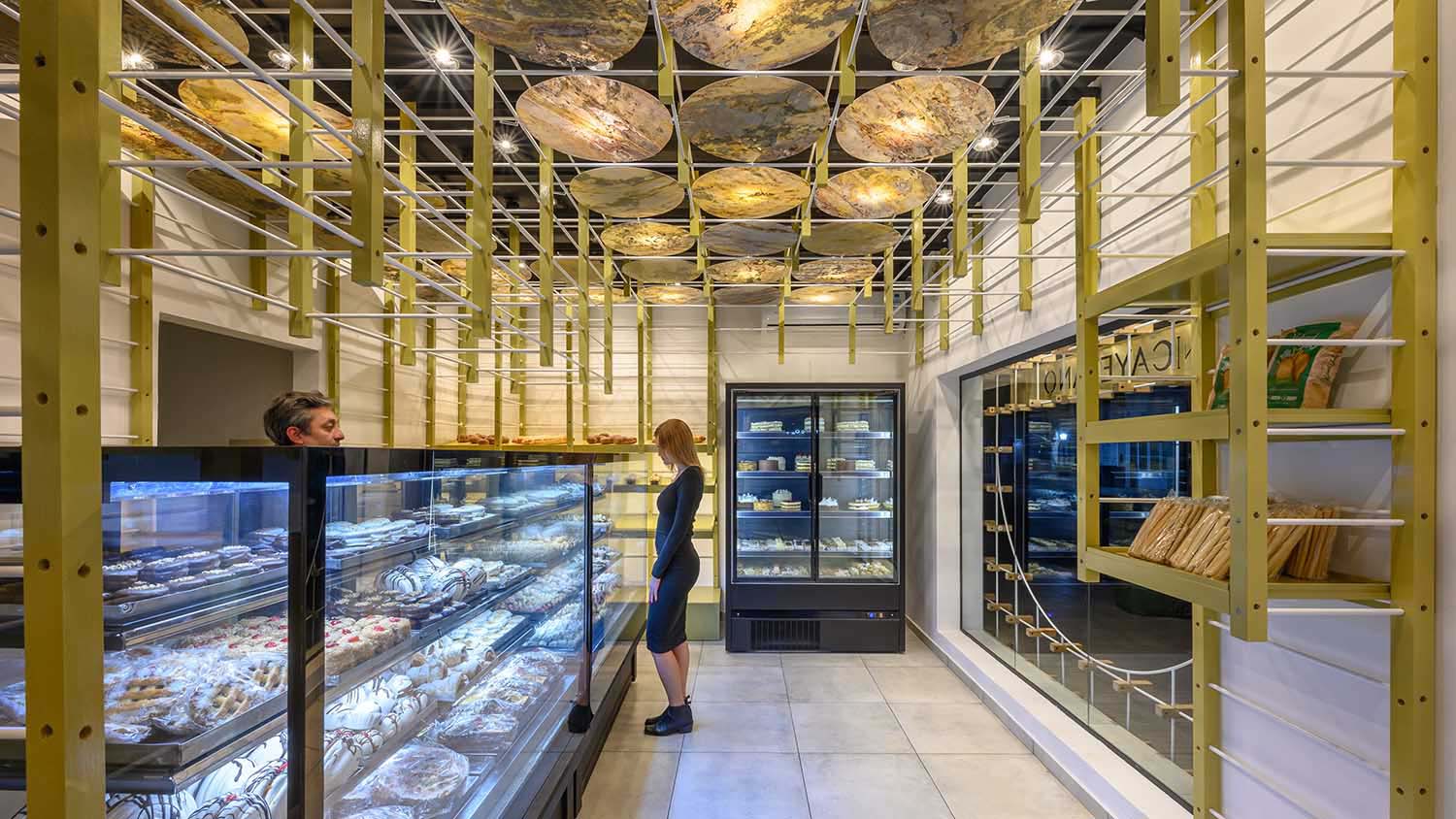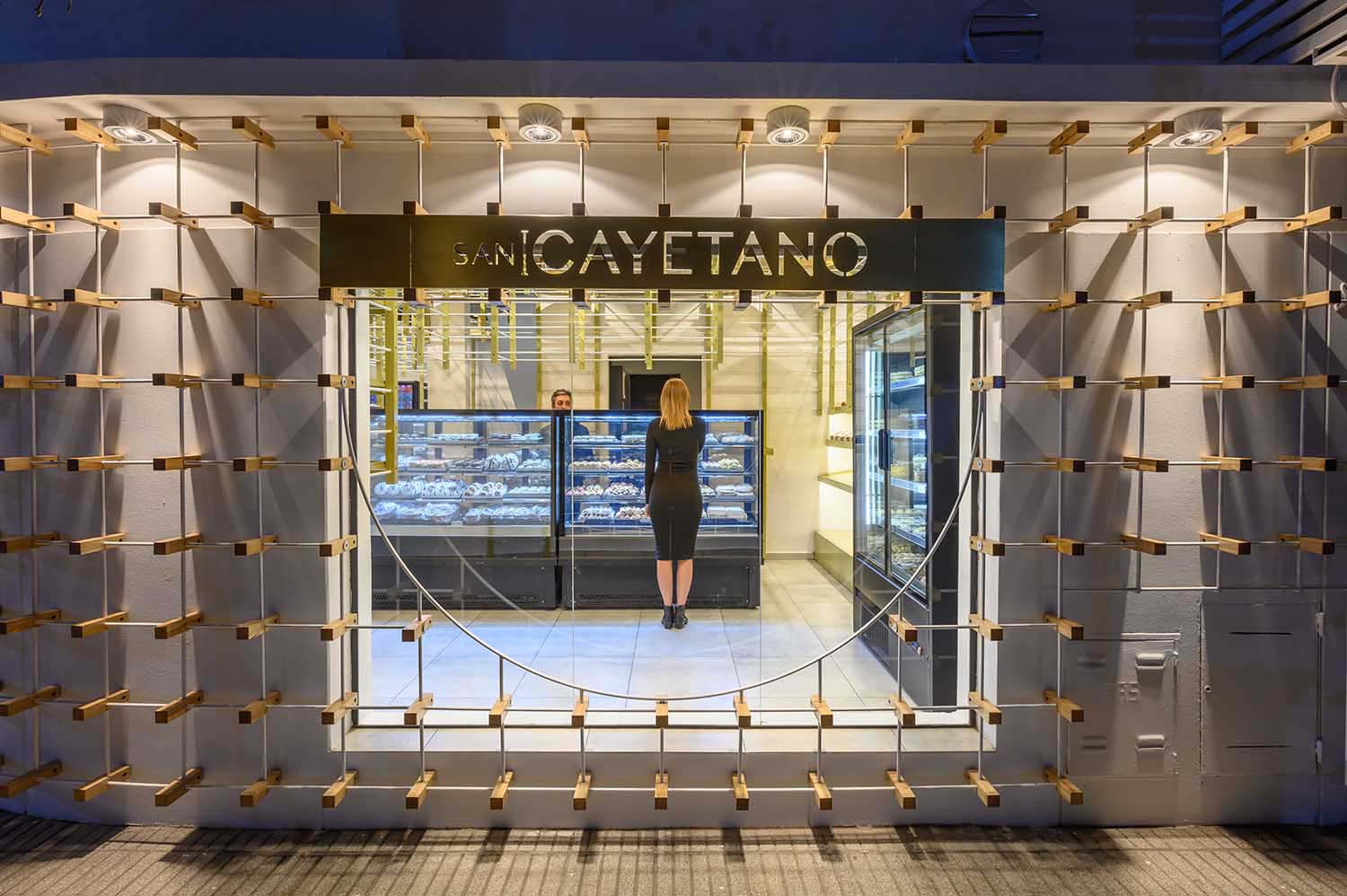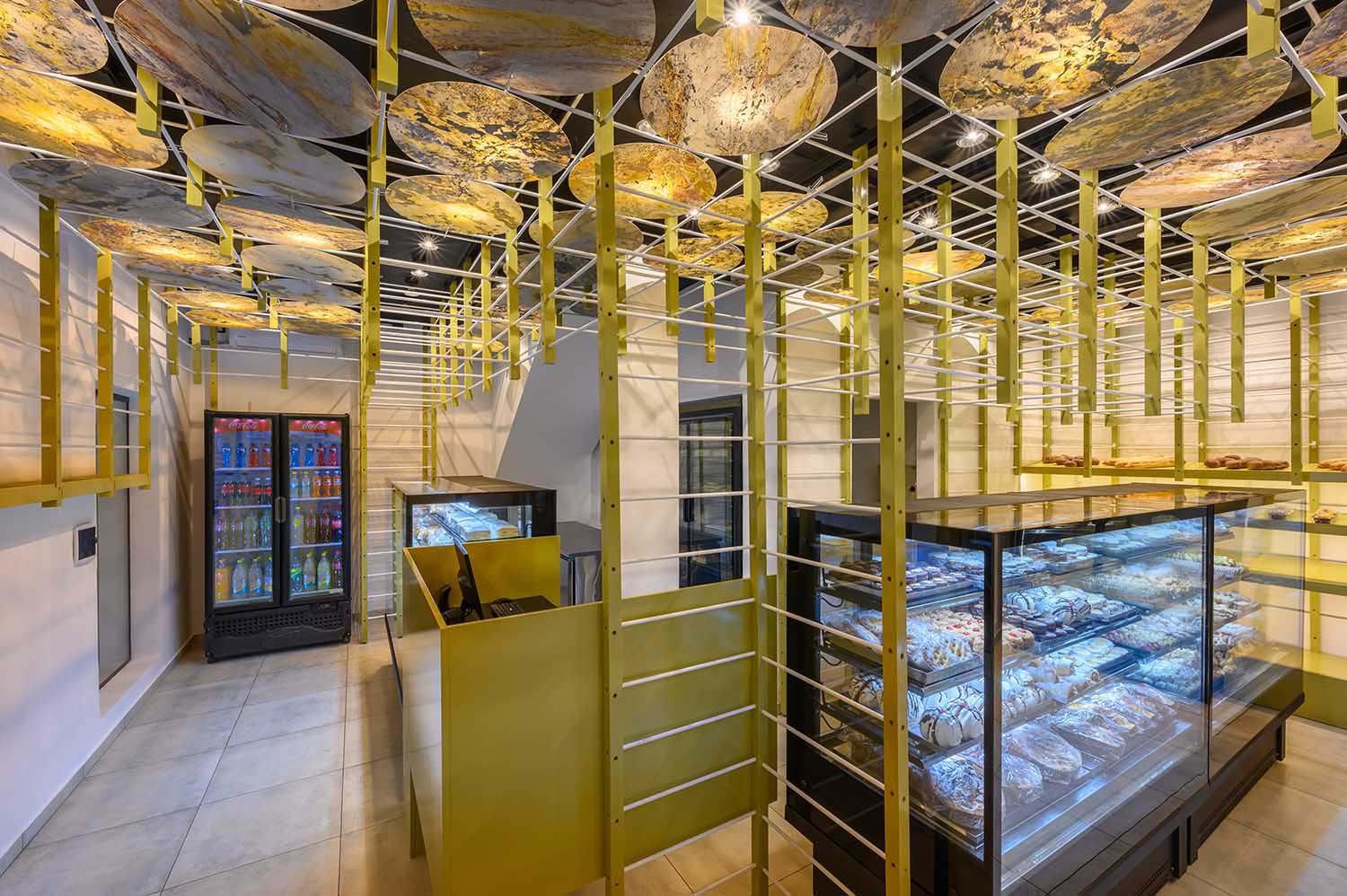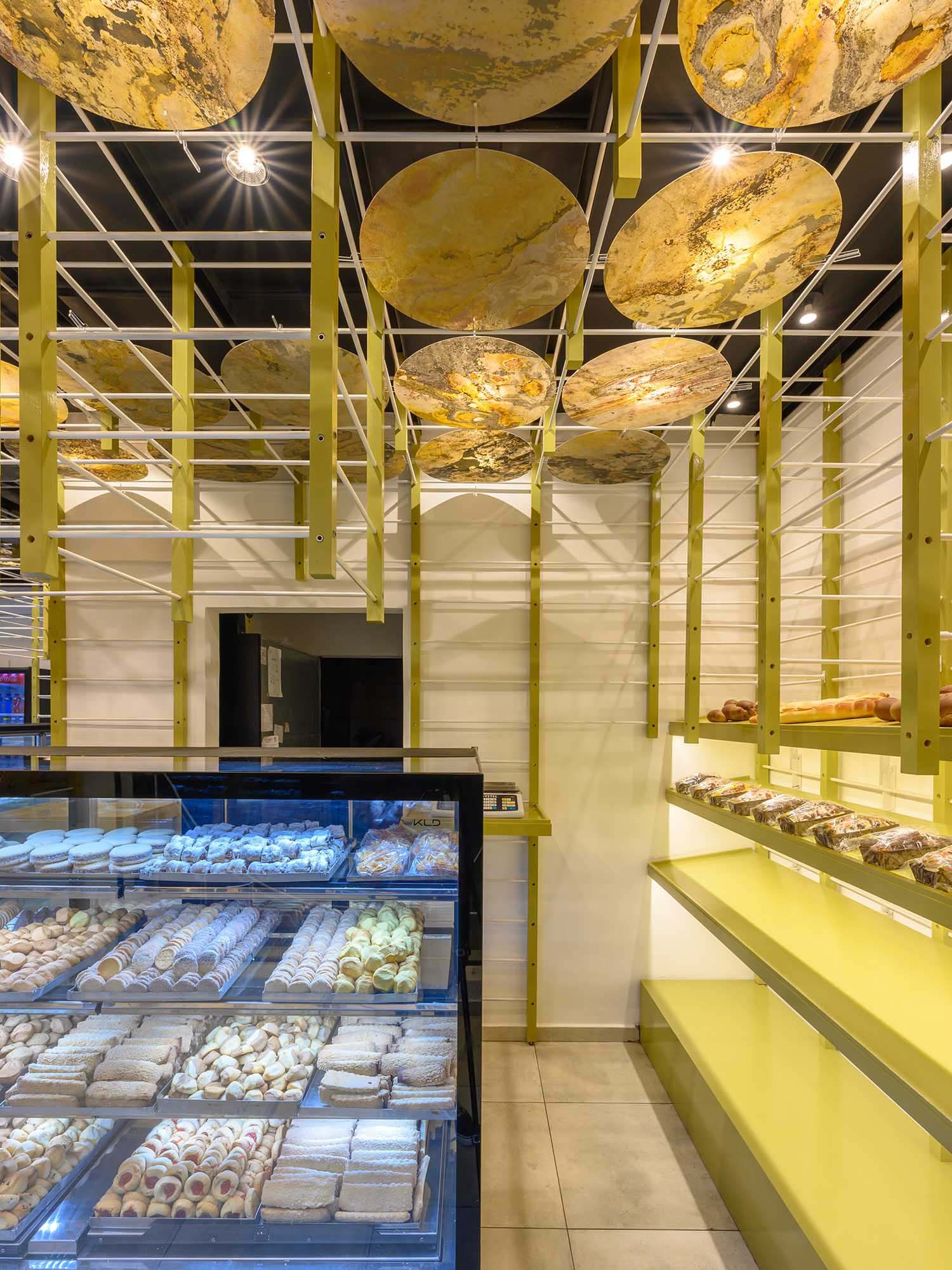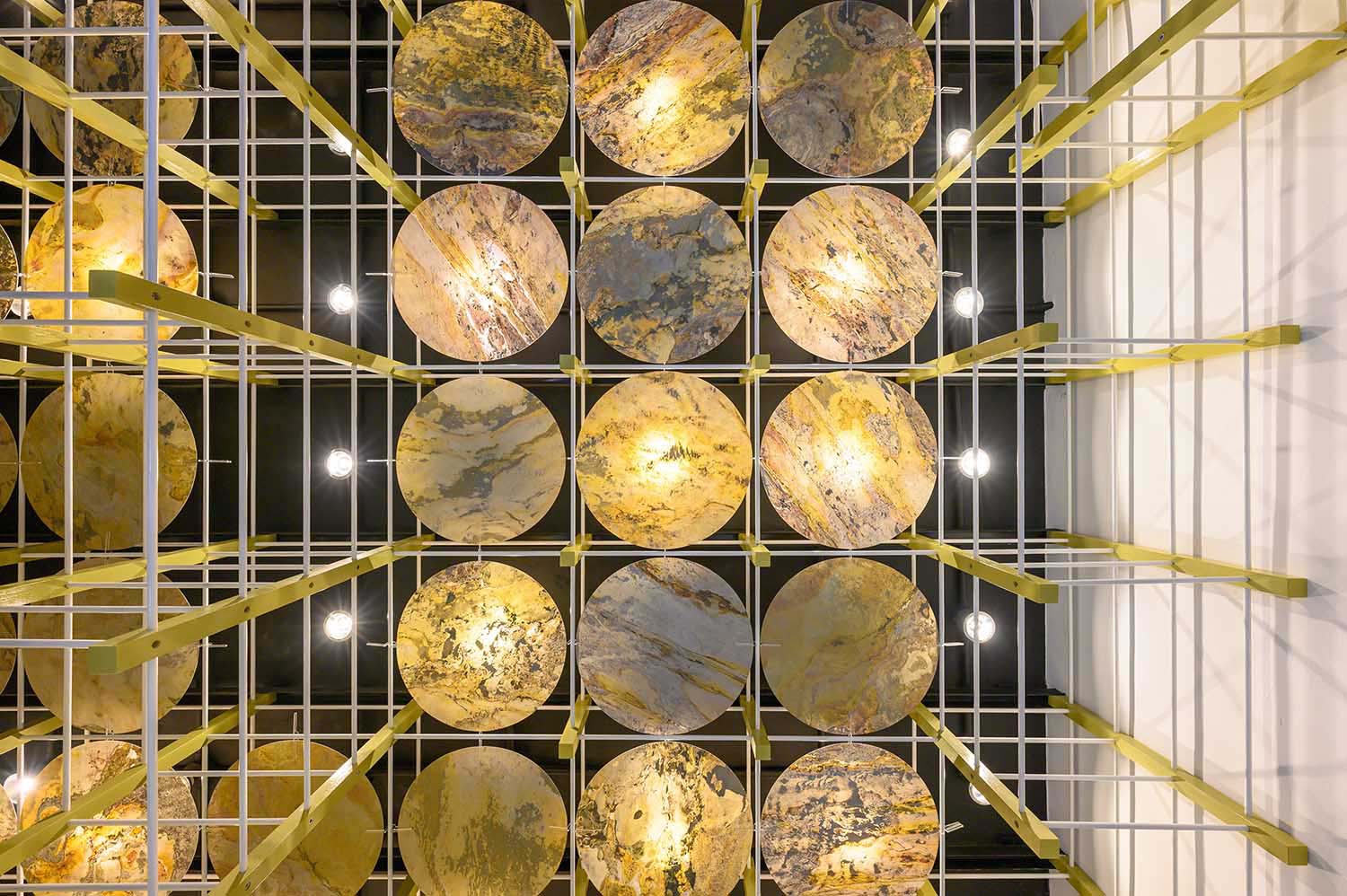 A one-of-a-kind piece of lacquered MDF furniture that combines a counter, a box, and a display for fresh goods was designed for the functional distribution. It is positioned in a corner.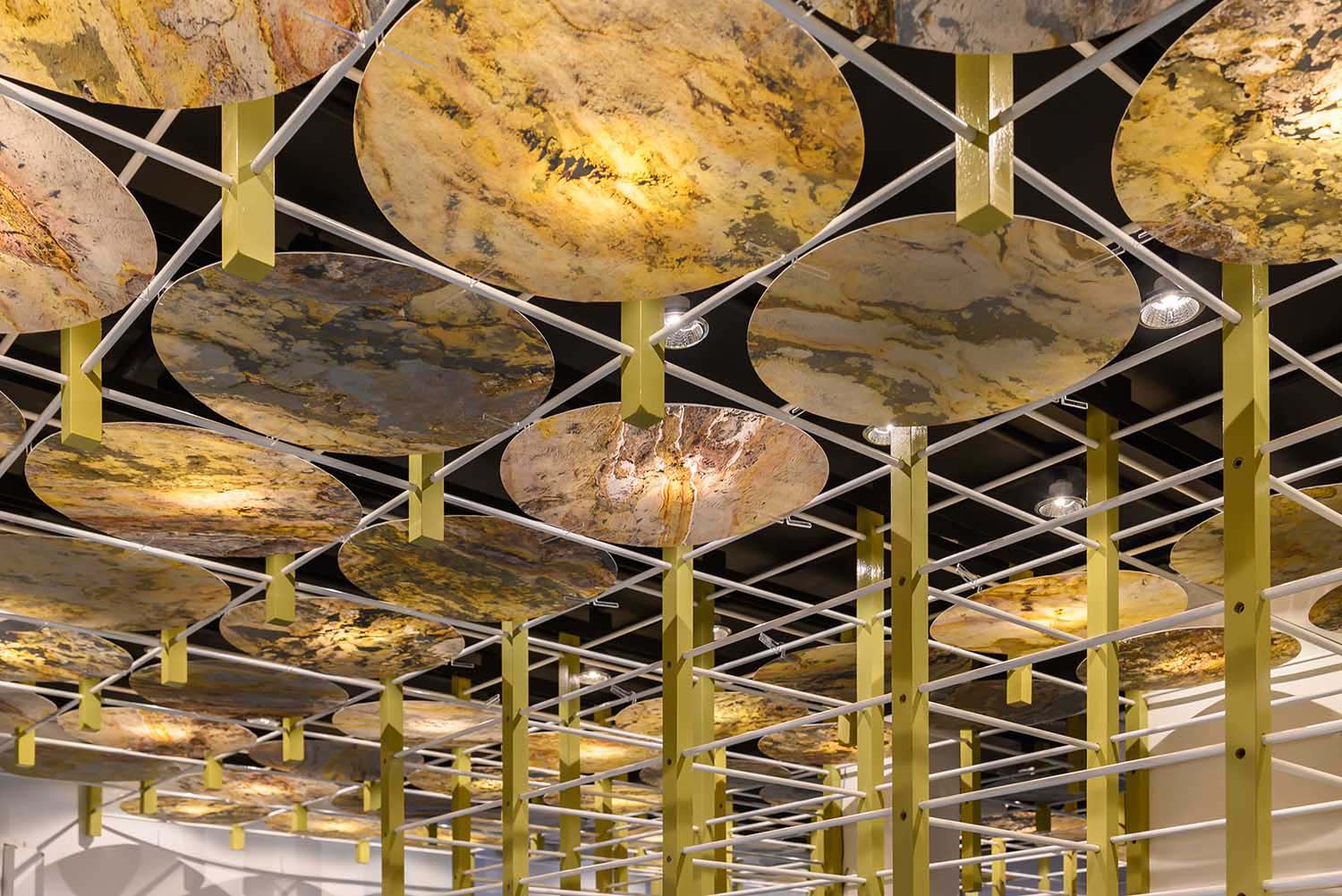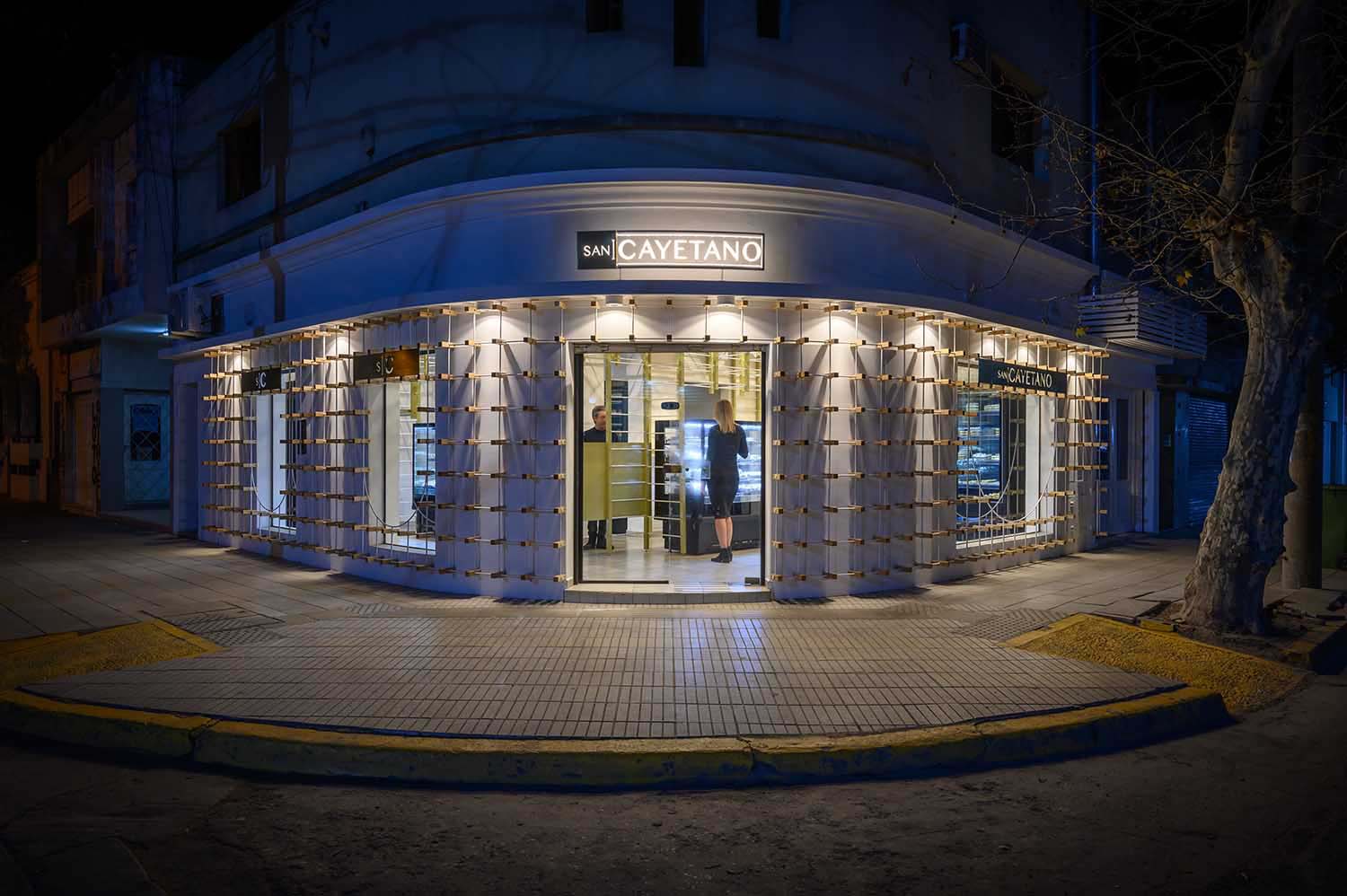 With the goal of transferring the interior's wire aesthetics to the exterior, an attached façade made of smooth iron and wooden props was created. By using light as an aesthetic resource to dematerialize the boundaries and intensify the action, this façade also offers cutting-edge virtual morphological games of overlapping elements as the day progresses.
Project information
Project Name: SAN CAYETANO
Architecture Office: EFEEME architects
Architects authors of the work: Flavio Diaz _ Marina Alves Carneiro
Argentina country
Completion year: 2022
Built area: 45m2
Location: Catamarca esq. Lisando de la Torre, Villa Maria, Cordoba, Argentina.
Photography by Gonzalo Viramonte
Find more projects by EFEME Arquitectos