Located at the foot of the Jeseníky Mountains, CL3 designed two apartment buildings whose contemporary, almost minimalistically simple concept is a freestyle transcription of the traditional local architecture. Bright-coloured loggias with complementary window frames contrast the larch-clad facade and gabled roof, adding a distinctive accent and vibrancy to the buildings.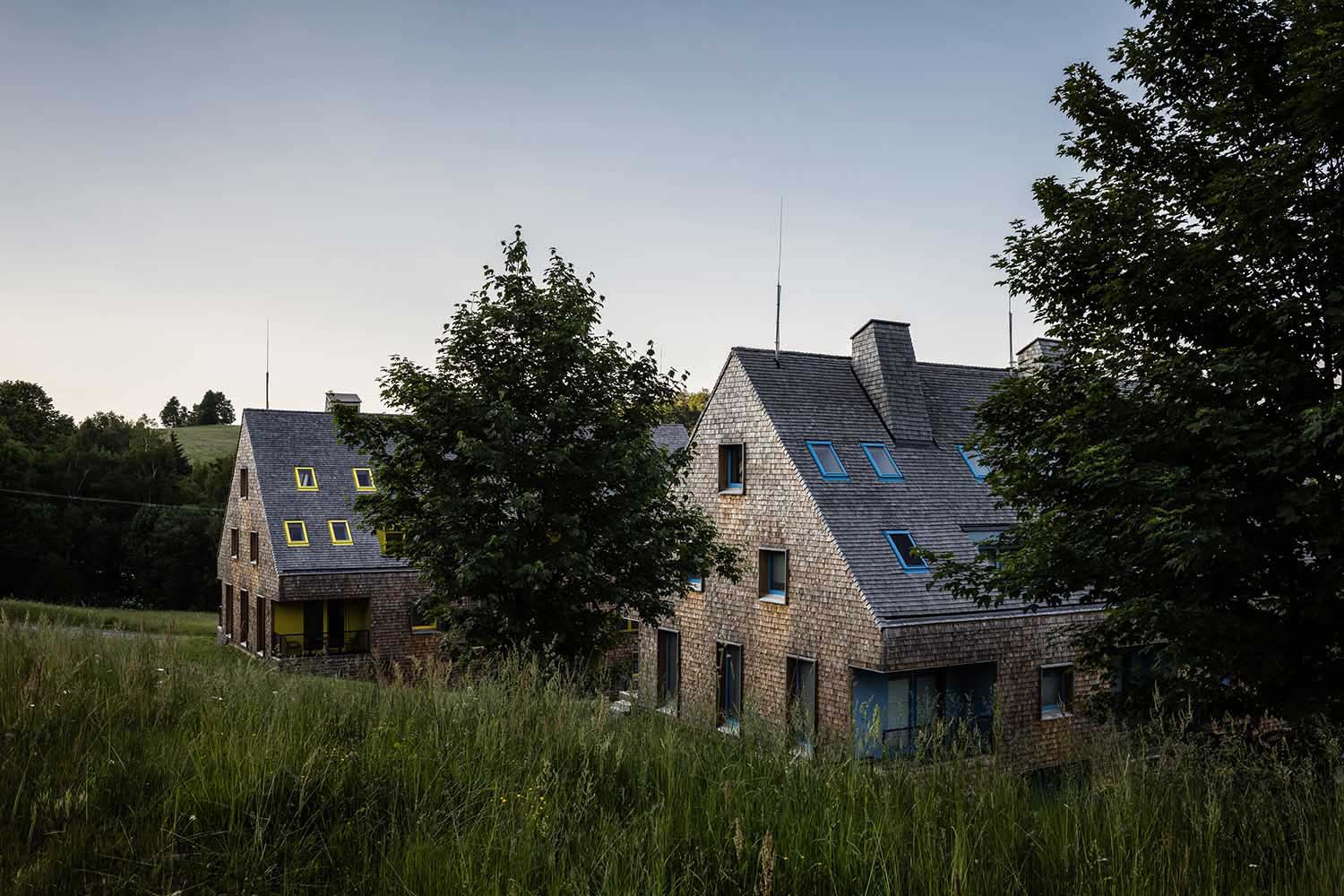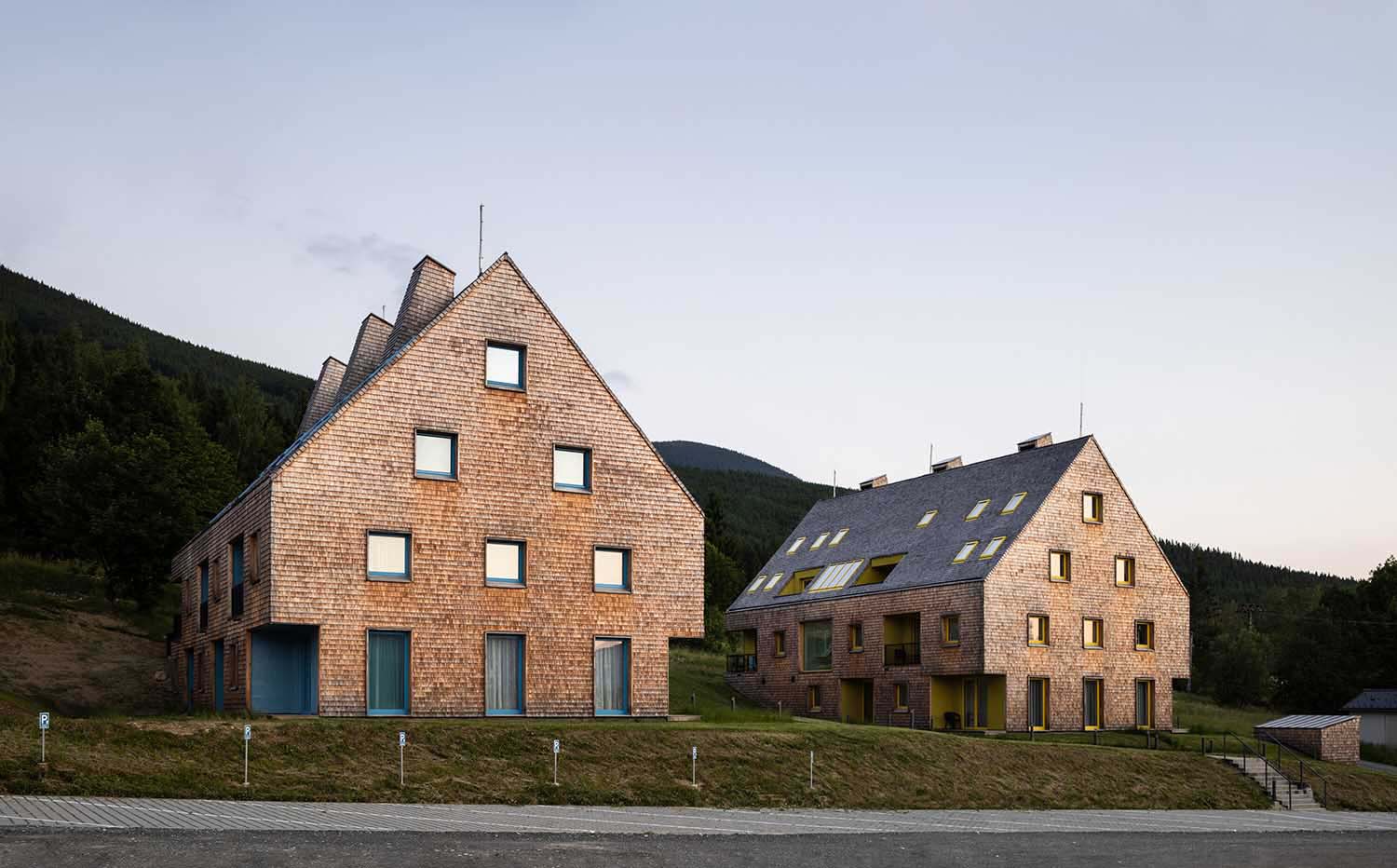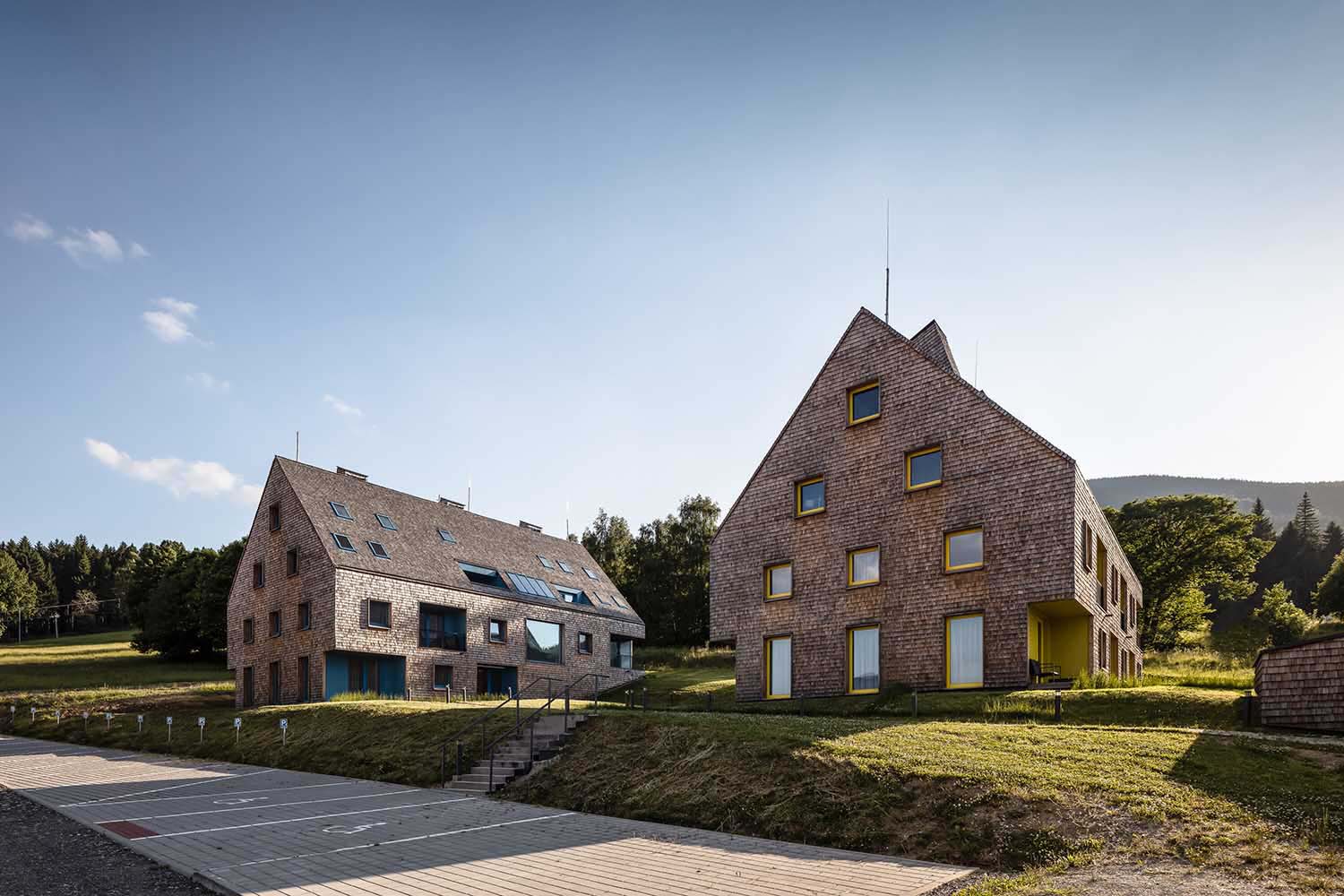 The basic mass on the rectangular foundations is completed by the traditional gable roof. Both structures are entirely covered in larch shingles with a natural design, a typical local building material.
The loggias serve as a contrast to the main mass of the house's "soft," unplaned larch exterior, which will darken over time. The tight square windows with the same frame color and crystalline sheen of the colored glass mosaic establish the character of the buildings.
Sand-lime brick walls with reinforced concrete monolithic ceilings and a timber gable structure make up the residential portions of the building. The building is supported on a strip foundation.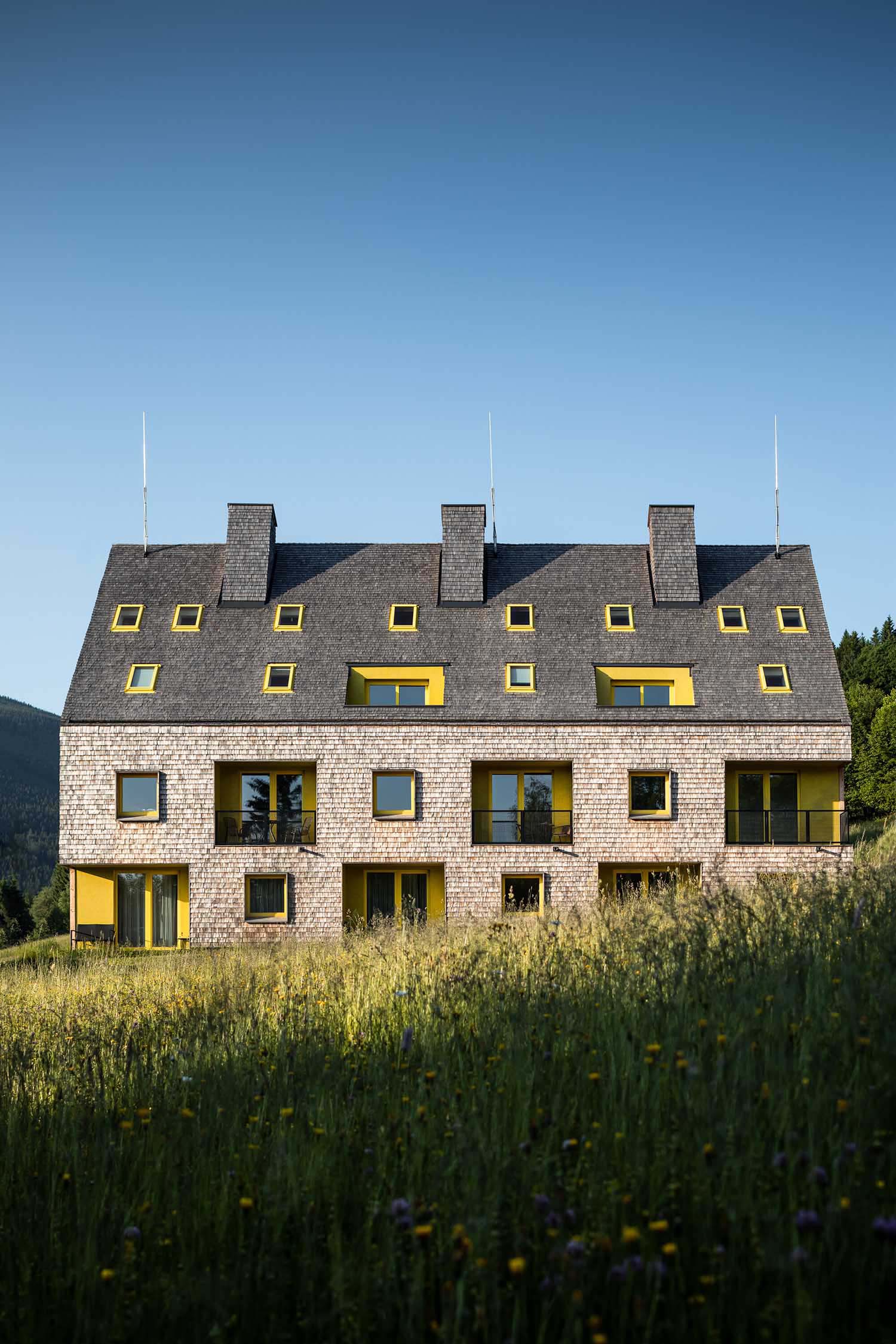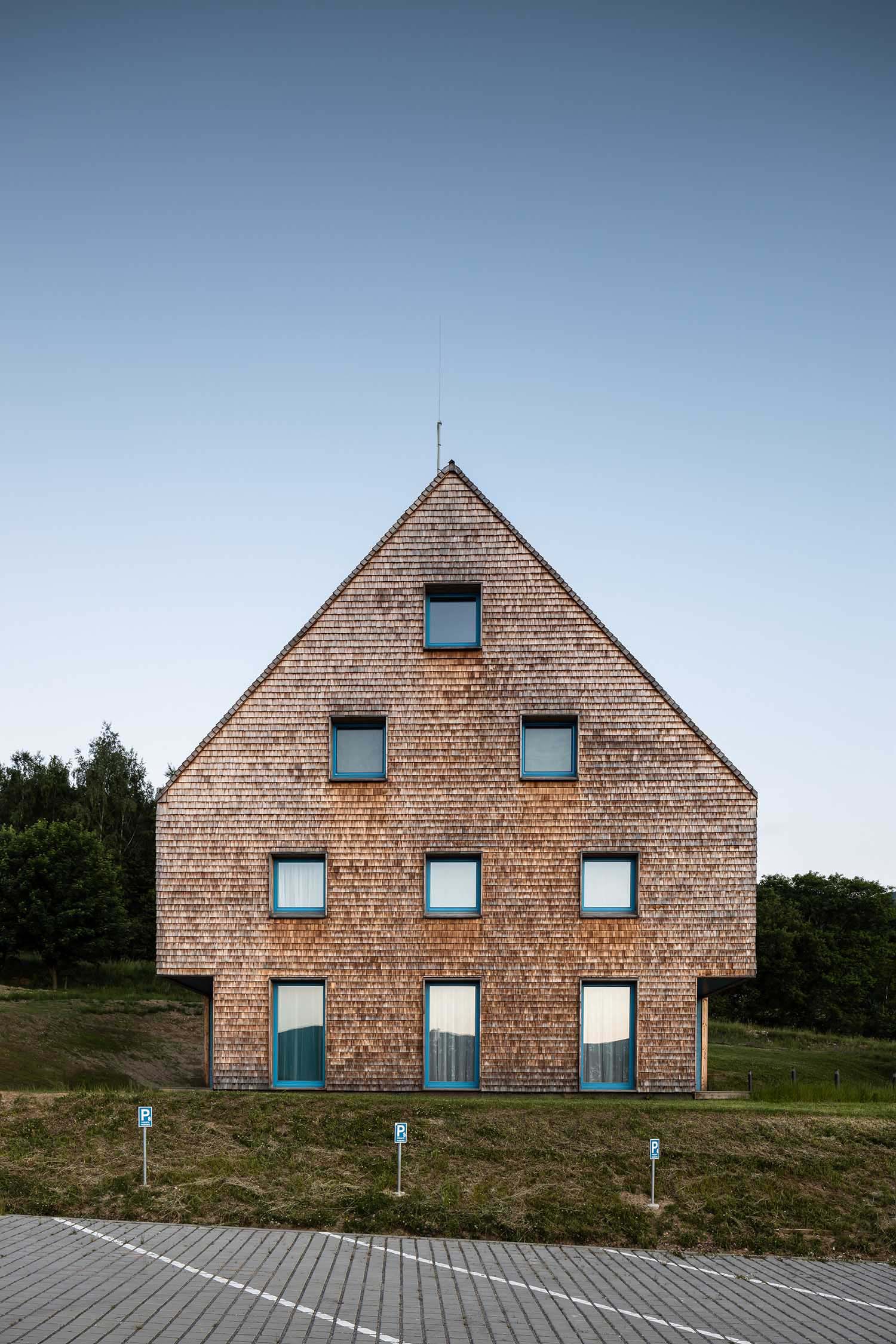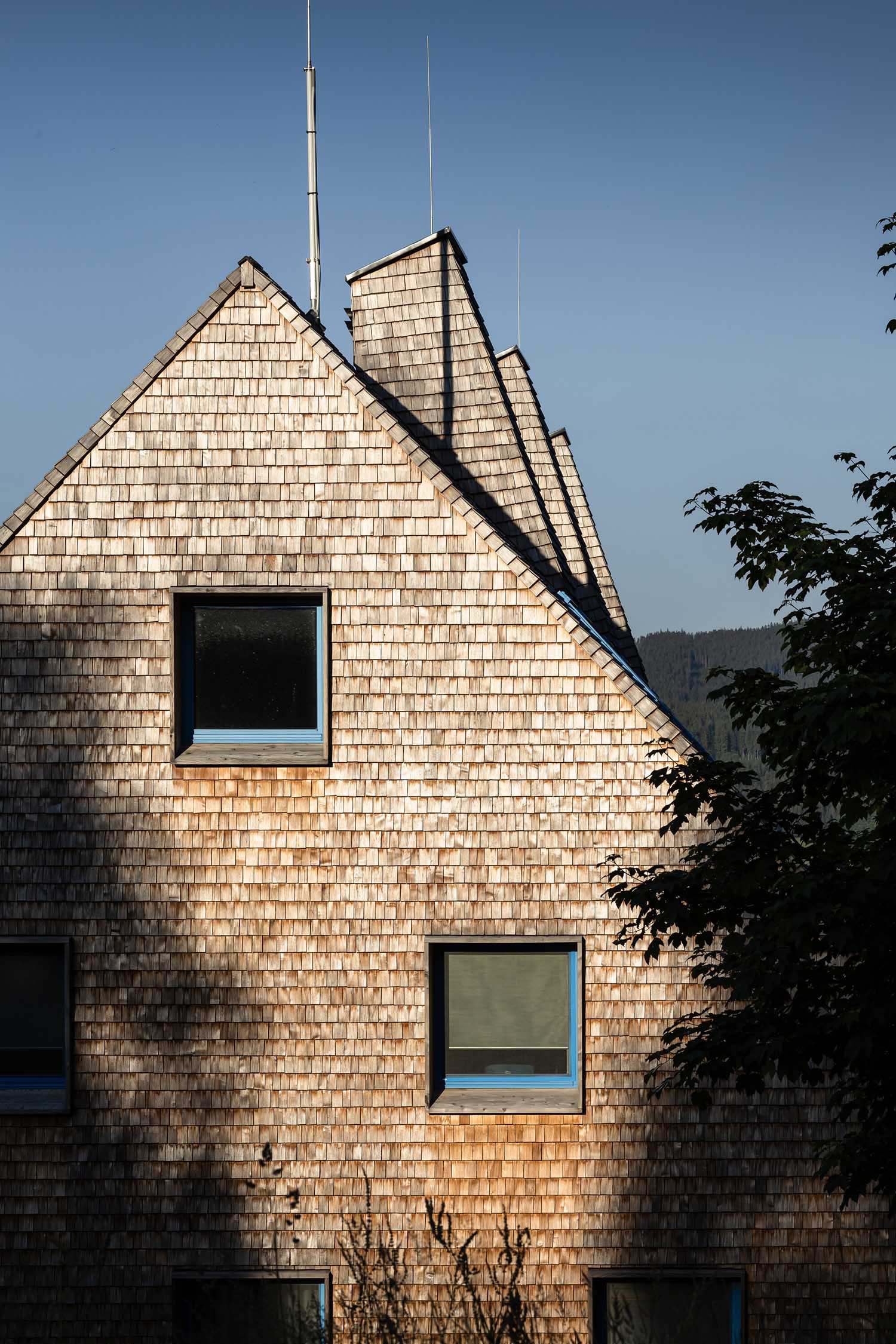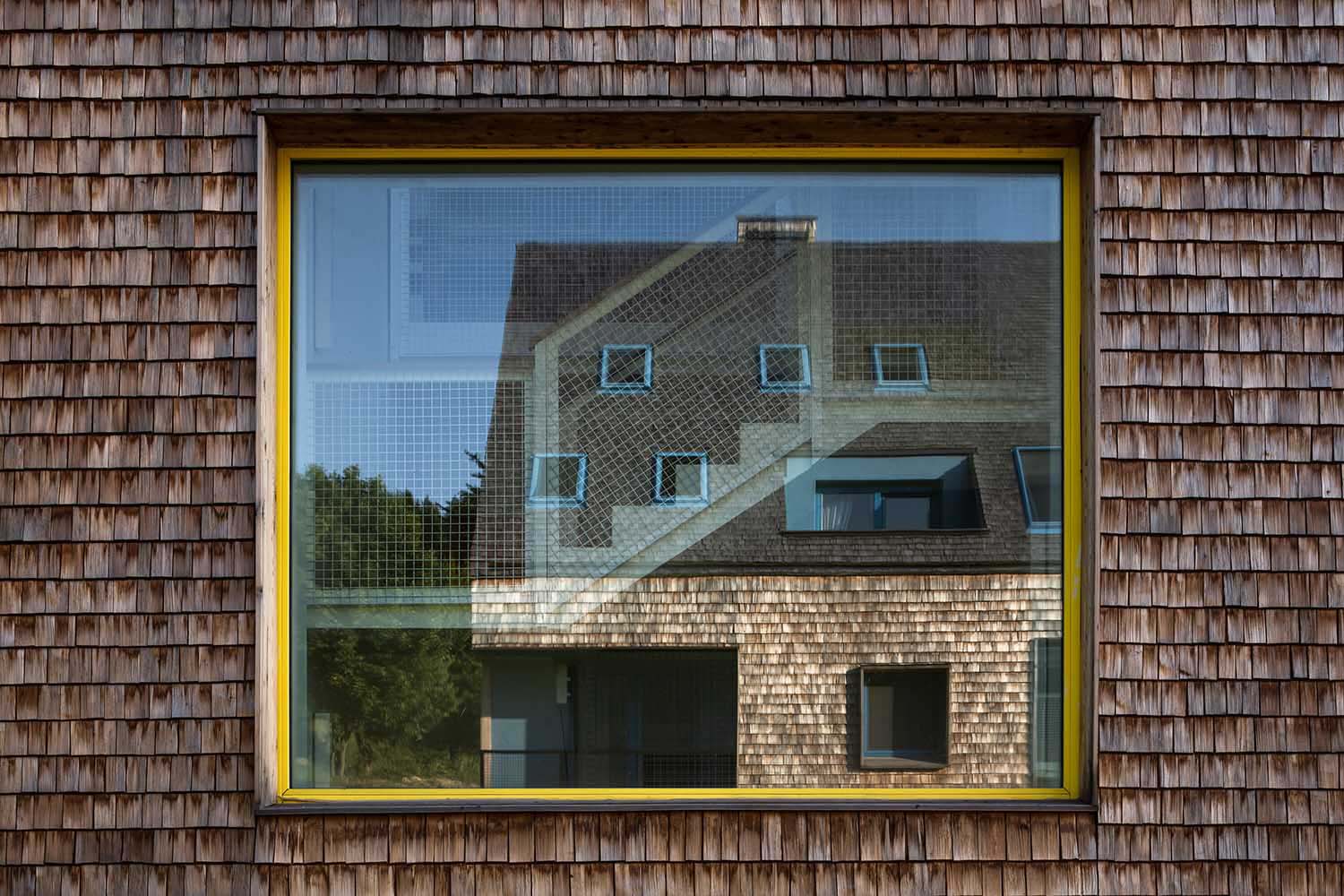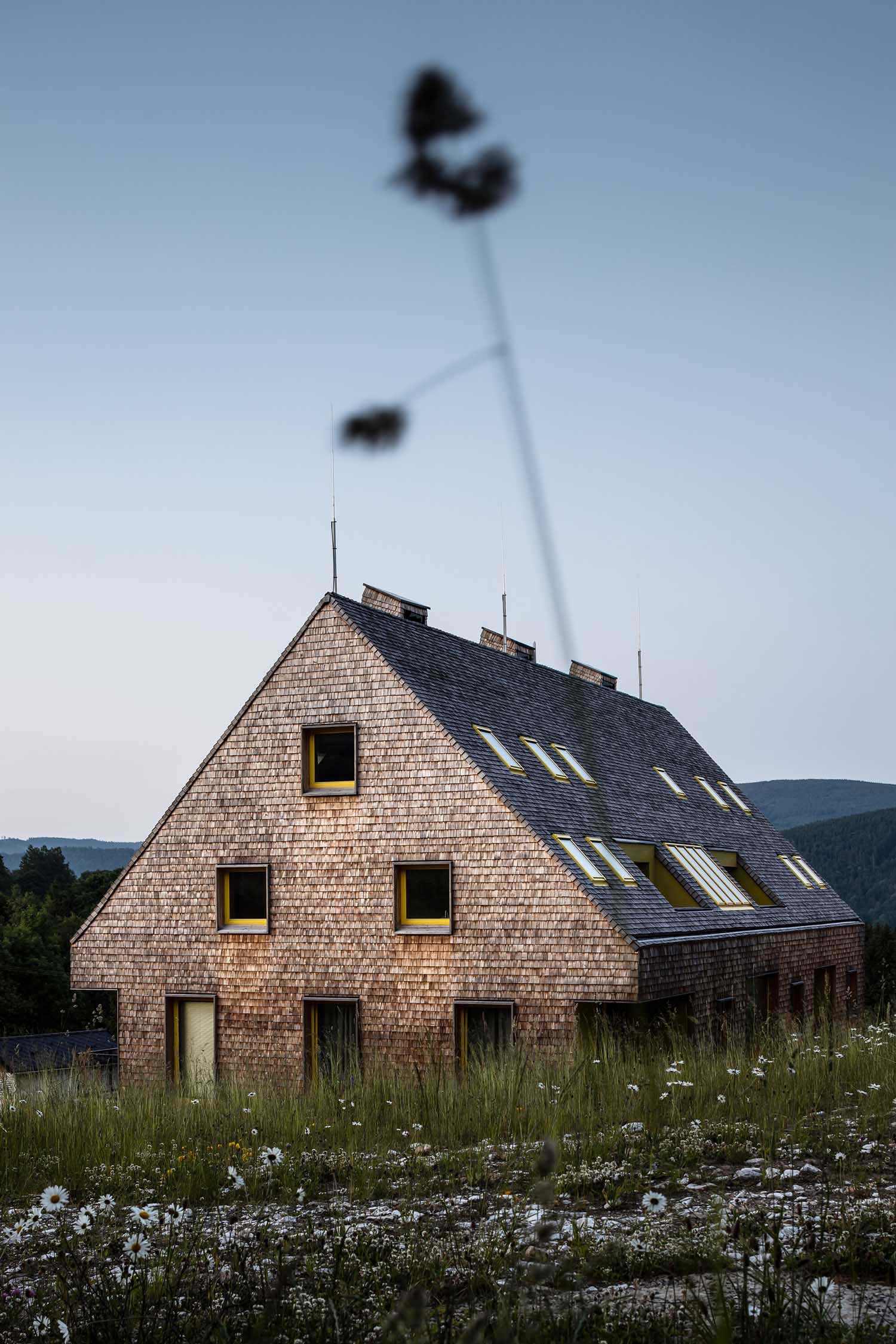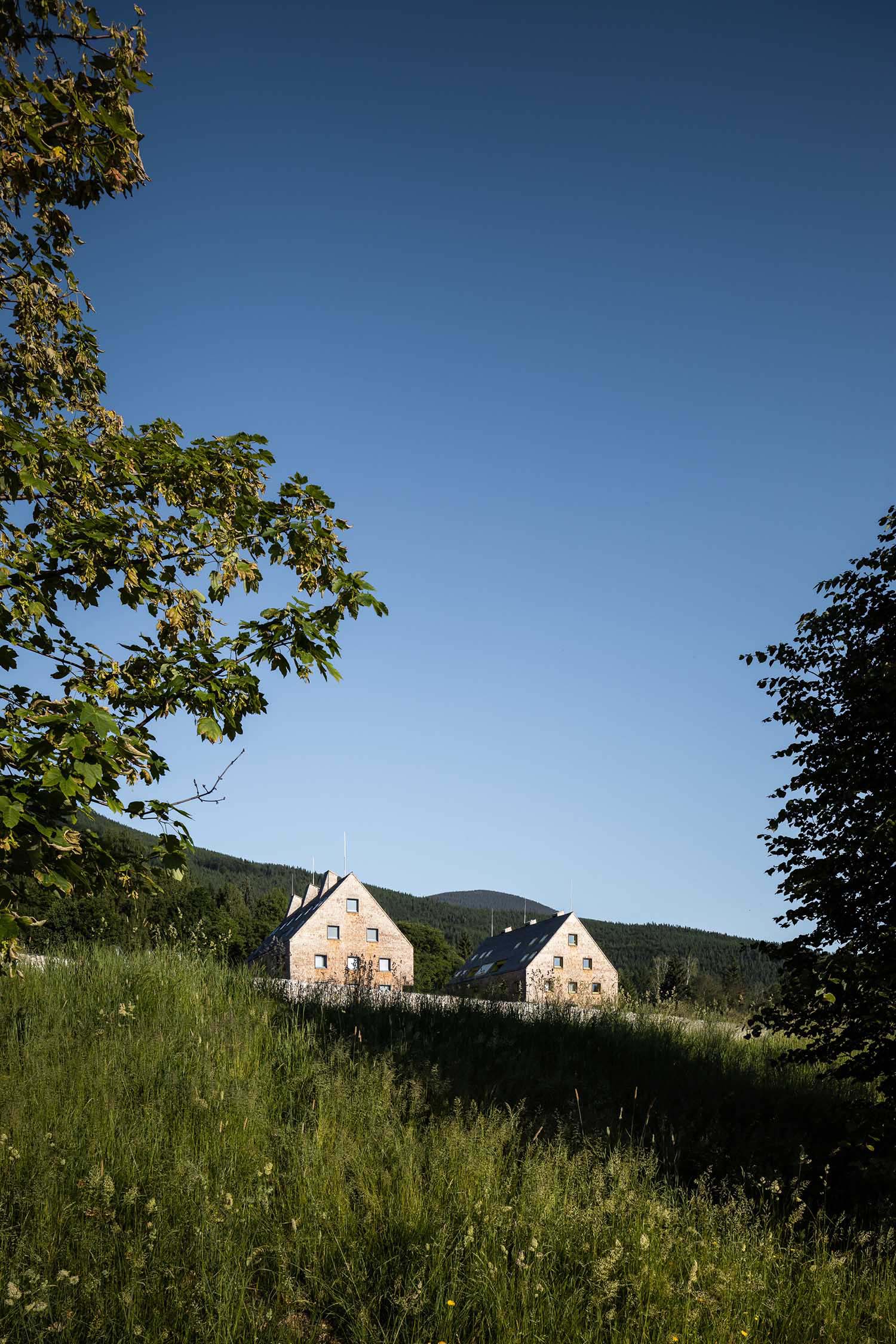 The design makes use of traditional materials, including gables from residential structures and wooden siding made of local larch shingles, which is a free copy of the barn facades in the area. Colored loggias bring color and life to the structures by standing out against the cladding's aging, natural grayness.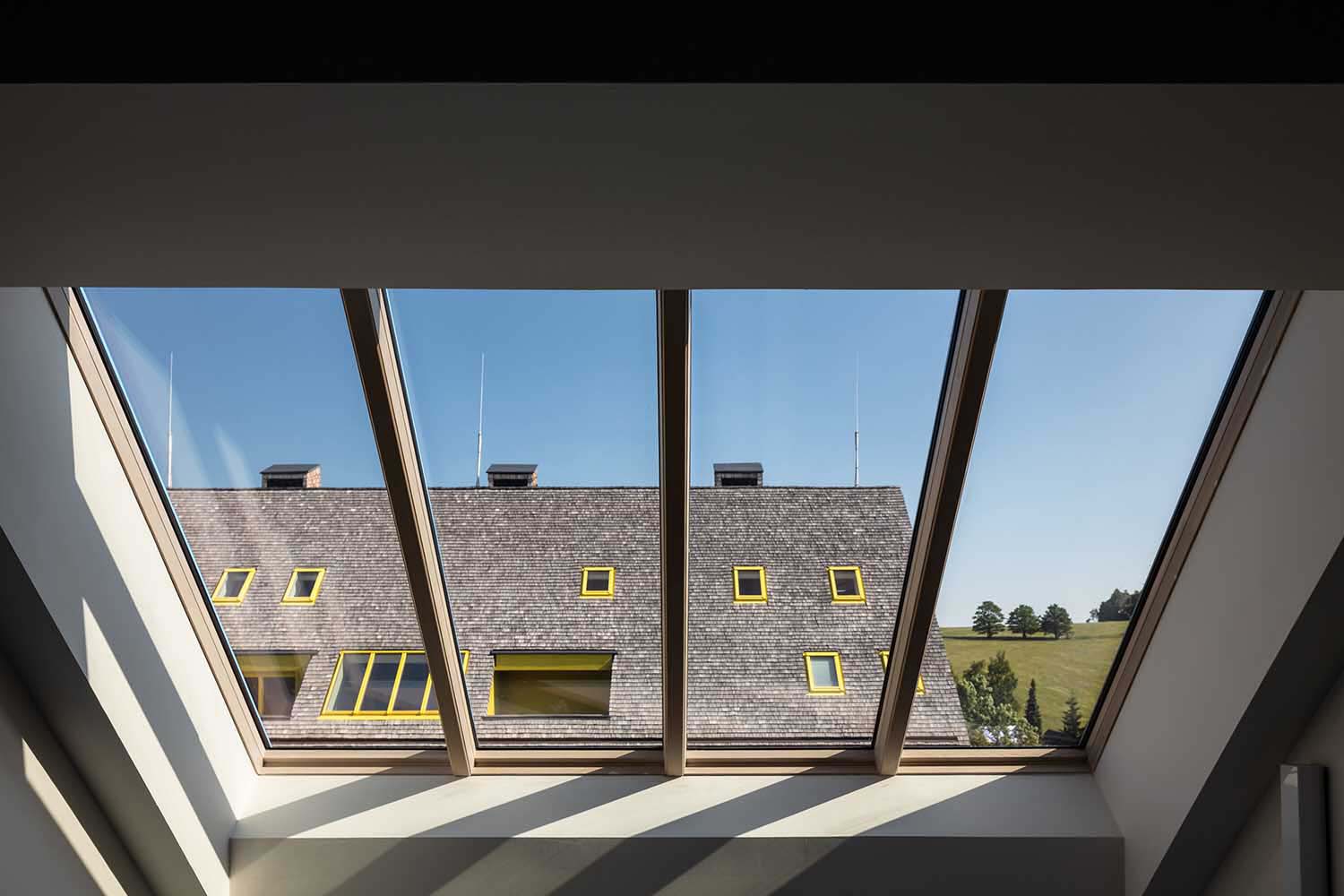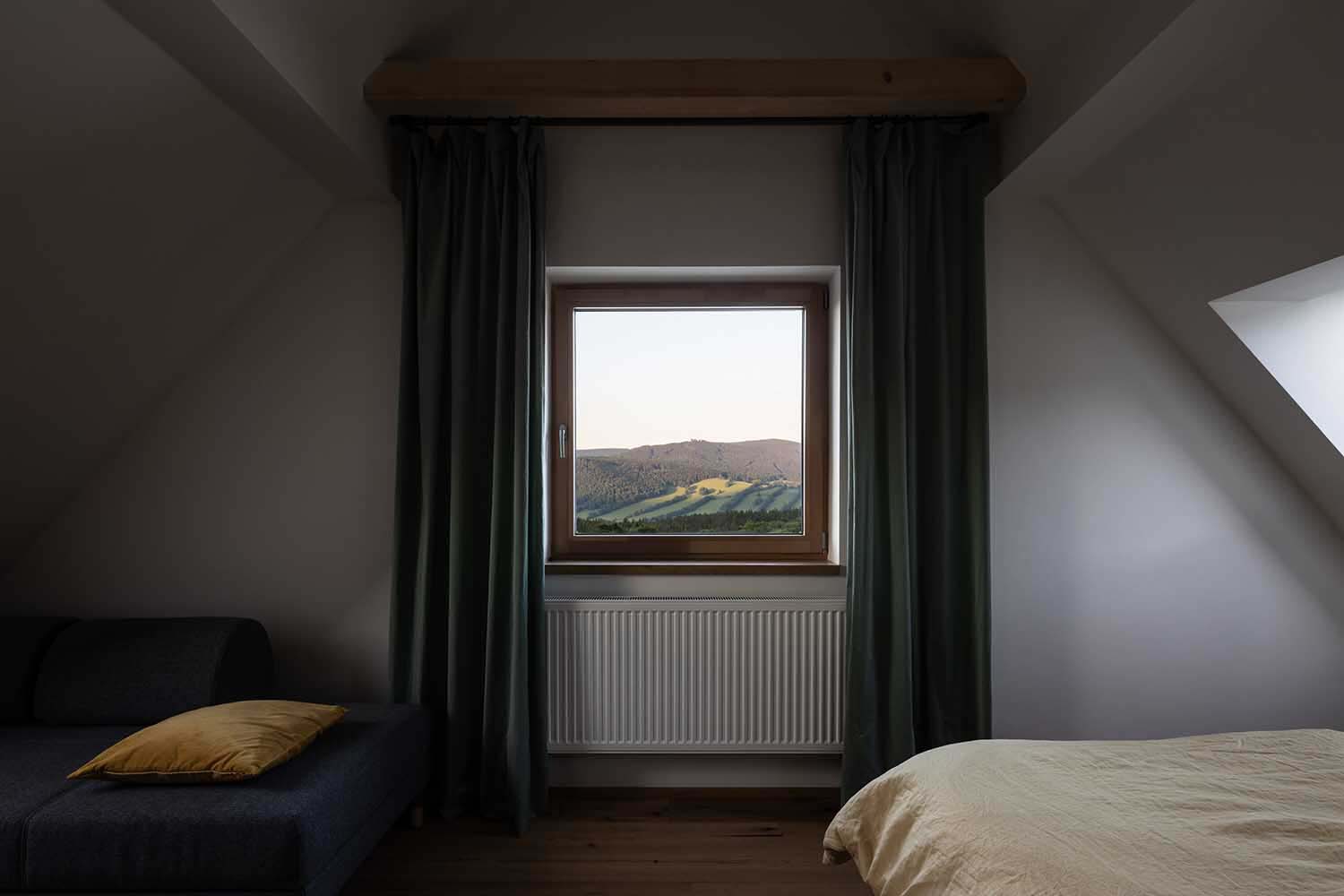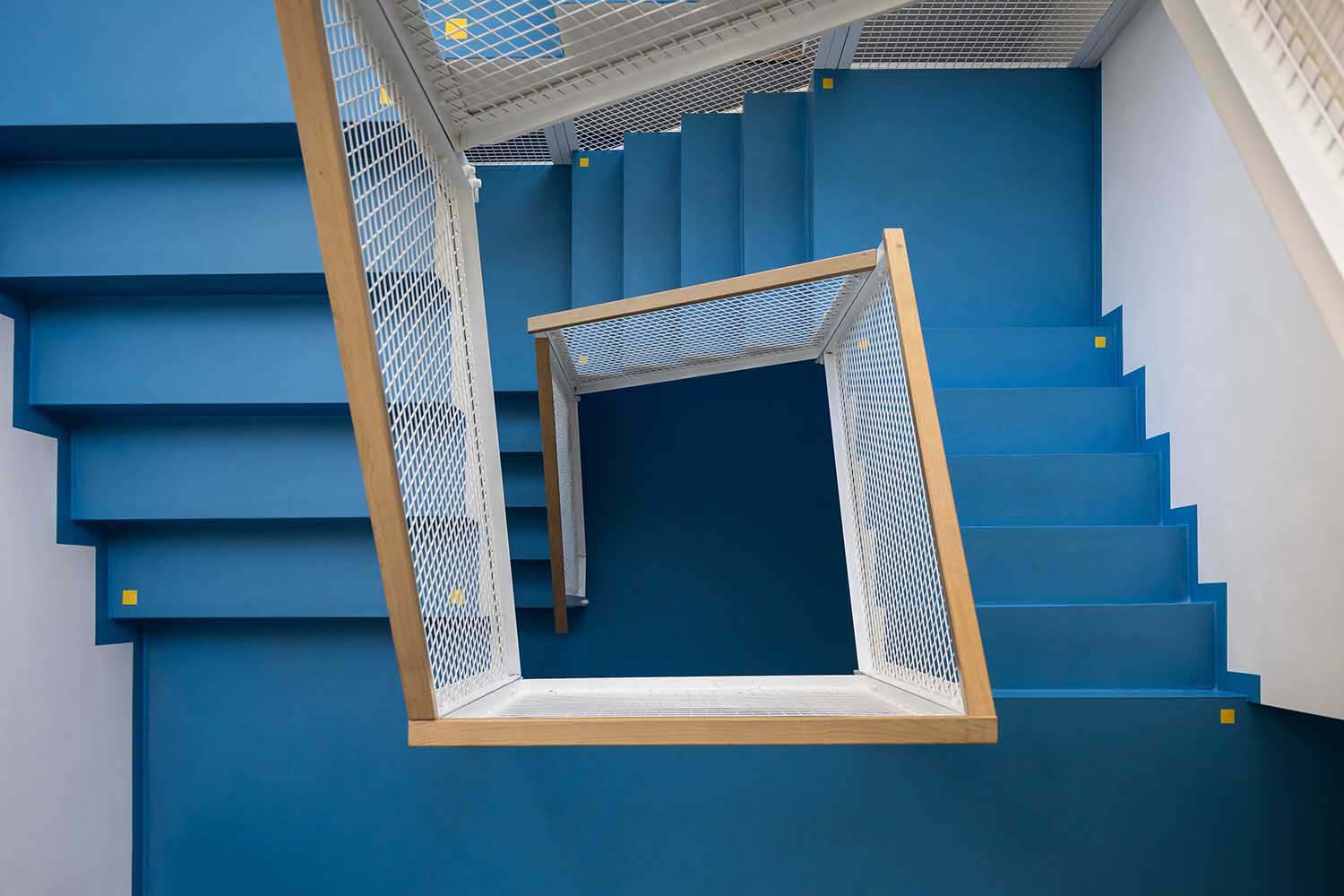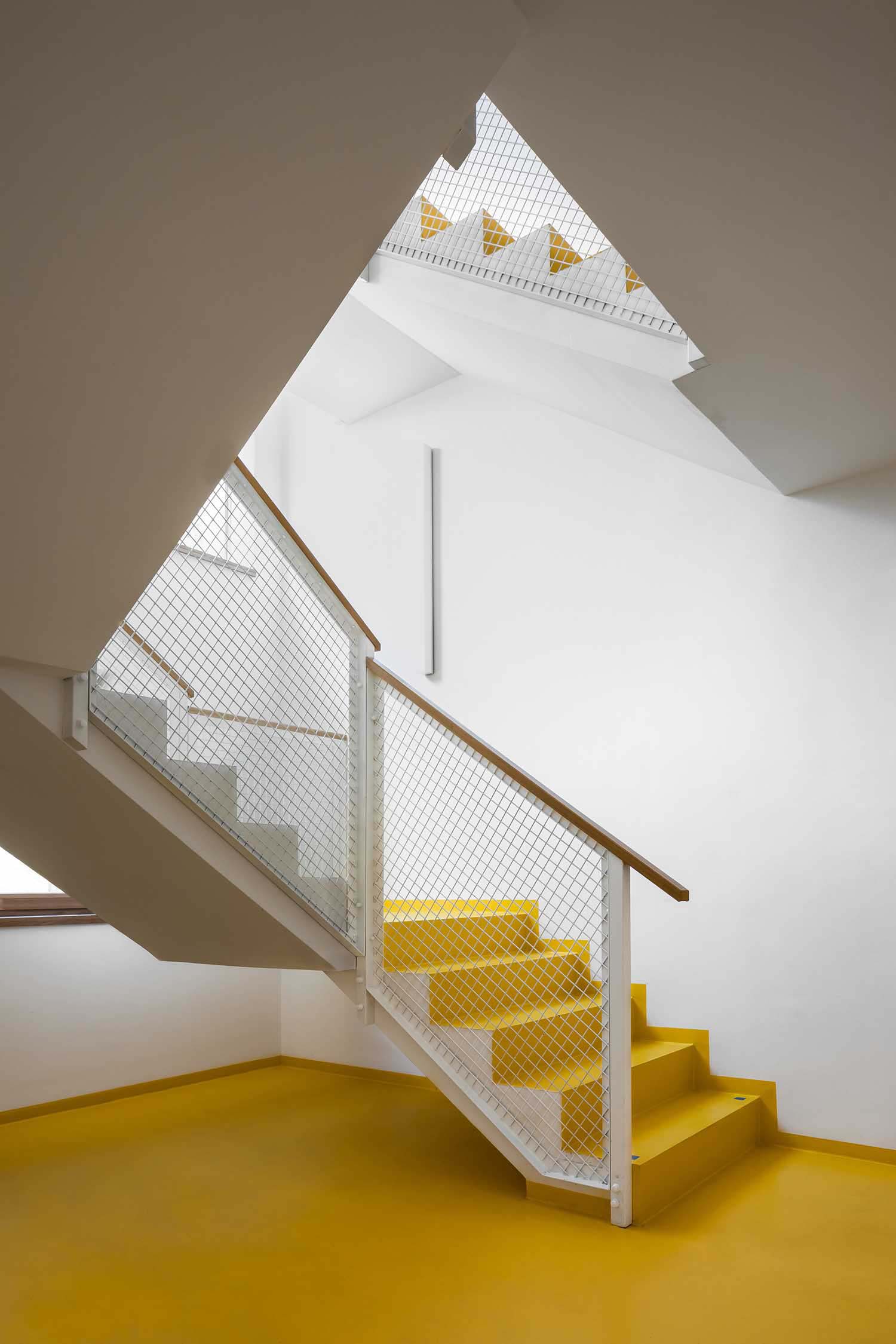 In consideration of the mountain environment, the building has been constructed to be as self-sufficient as possible; the only provided service is power. Ground-water heat pumps are used for heating, air recovery systems are installed in communal spaces, water is provided by a private well, and wastewater is dumped into a home sewage treatment facility before being absorbed into the soil.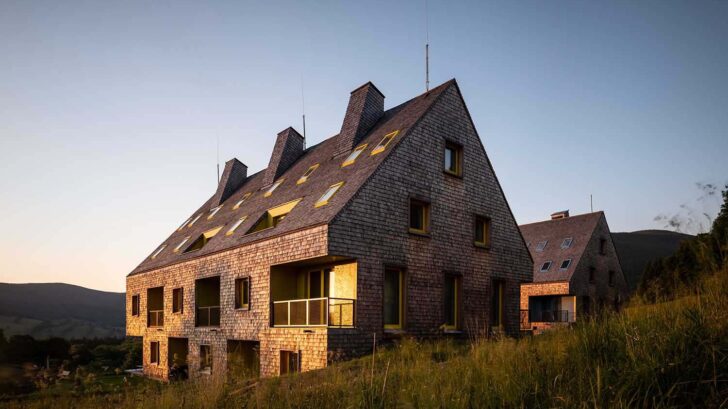 Project information
Studio CL3 – www.cl3.cz
Author Roman Gale, David Bureš, Radek Pasterný
Studio address: třída Kpt. Jaroše 1845/26, 602 00 Brno – Černá Pole, Czech Republic
Co-author: Nicol Gale, Kateřina Kunzová
Project location: Filipovice 534, 79001 Bělá pod Pradědem – Filipovice
Project country: Czech Republic
Project year: 2016-2018
Completion year: 2020
Built-up Area 299 m² building 01 / 299 m² building 02
Gross Floor Area: 1132 m² building 01 / 1110 m² building 02
Plot size: 2375 m²
Dimensions: 3488 m3, building 01 / 3488 m3, building 02
Cost: 2,4 mil. €
Client: Domoplan
Photographer: Tomáš Slavík – www.tomasslavik.cz
Technical installations: TPS projekt
Statics: Huryta
Fire safety: Zdeňka Maggio
Lighting: ATEH lighting