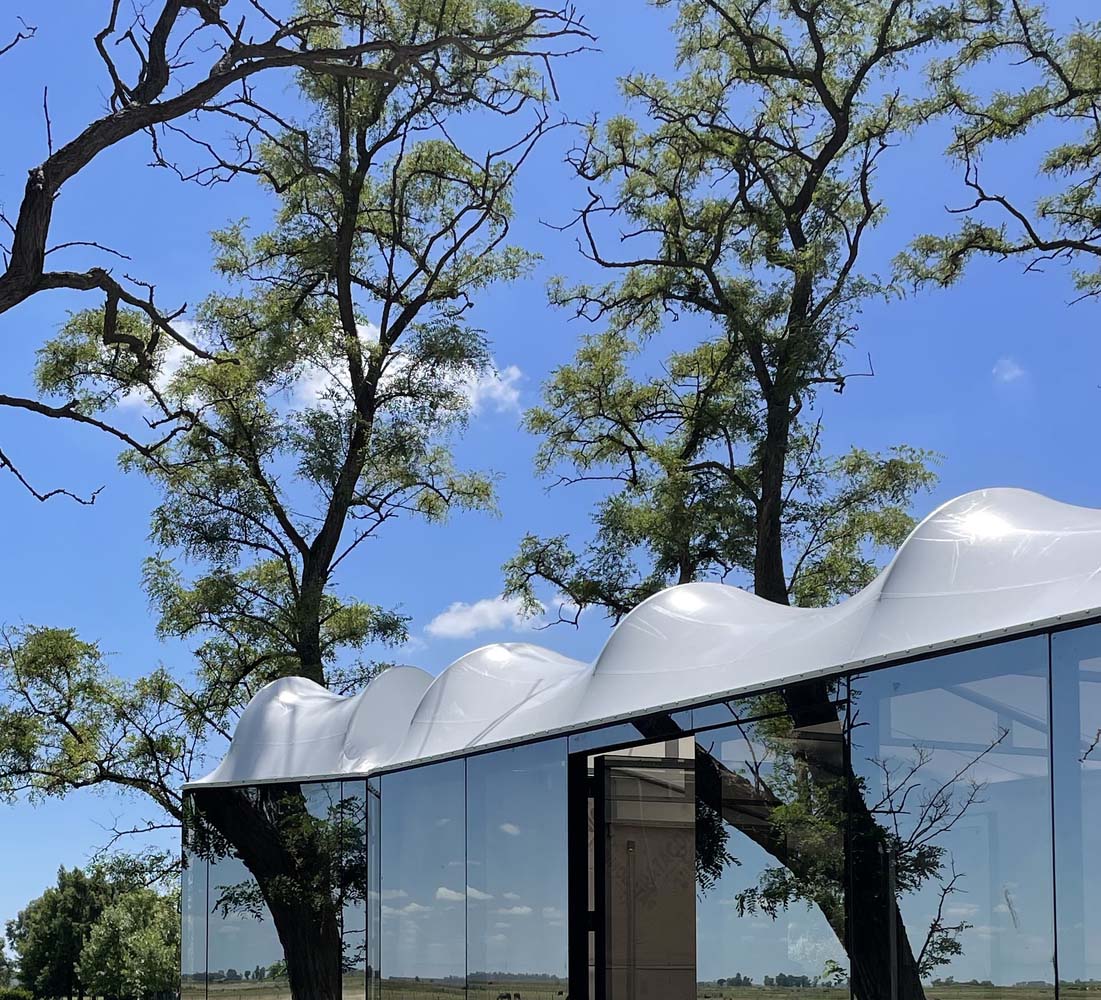 DUB Arquitectura designed this stunning working station for a visual artist who loves painting while watching the Pampean plains of the province of Buenos Aires, Argentina.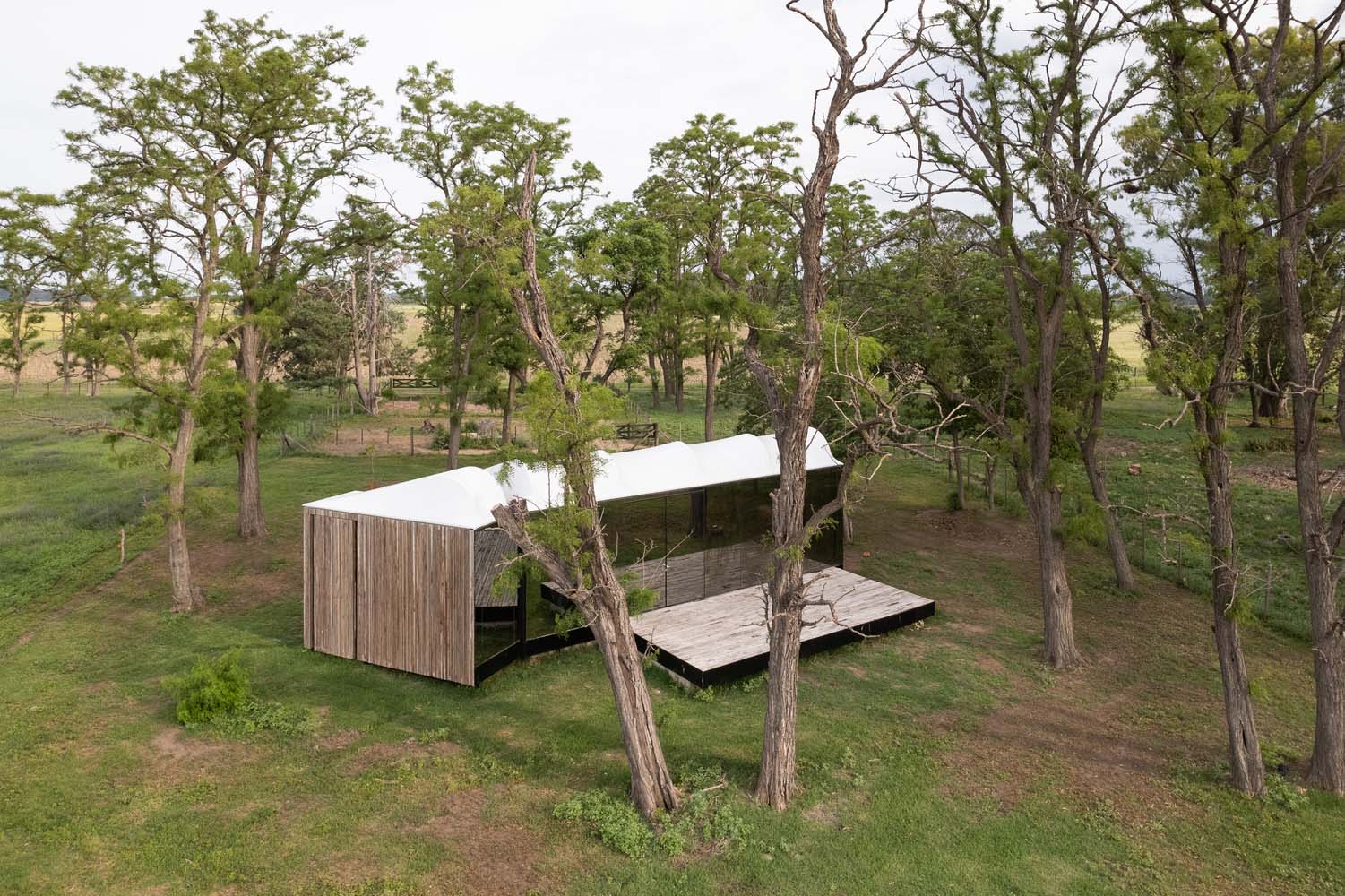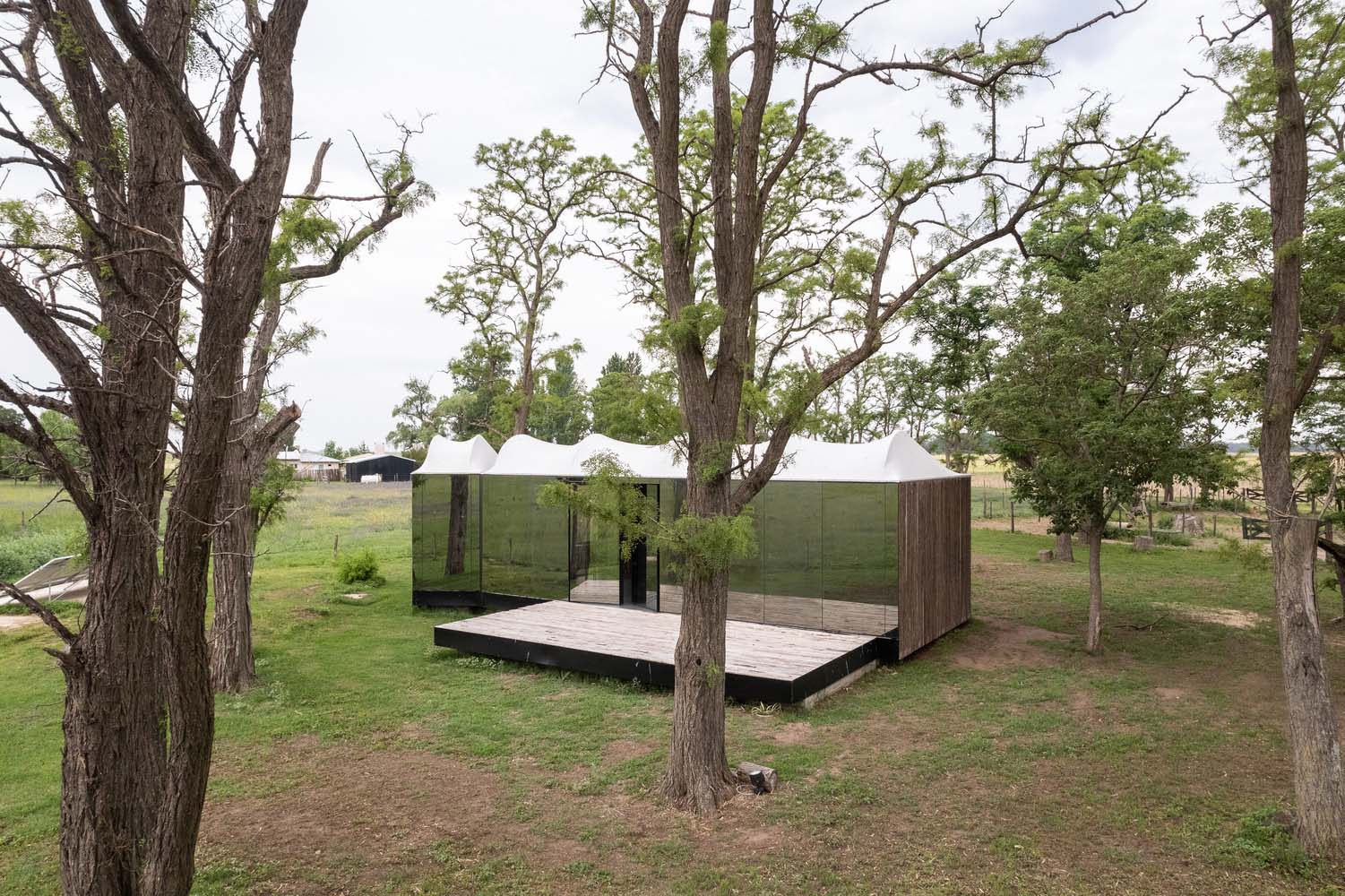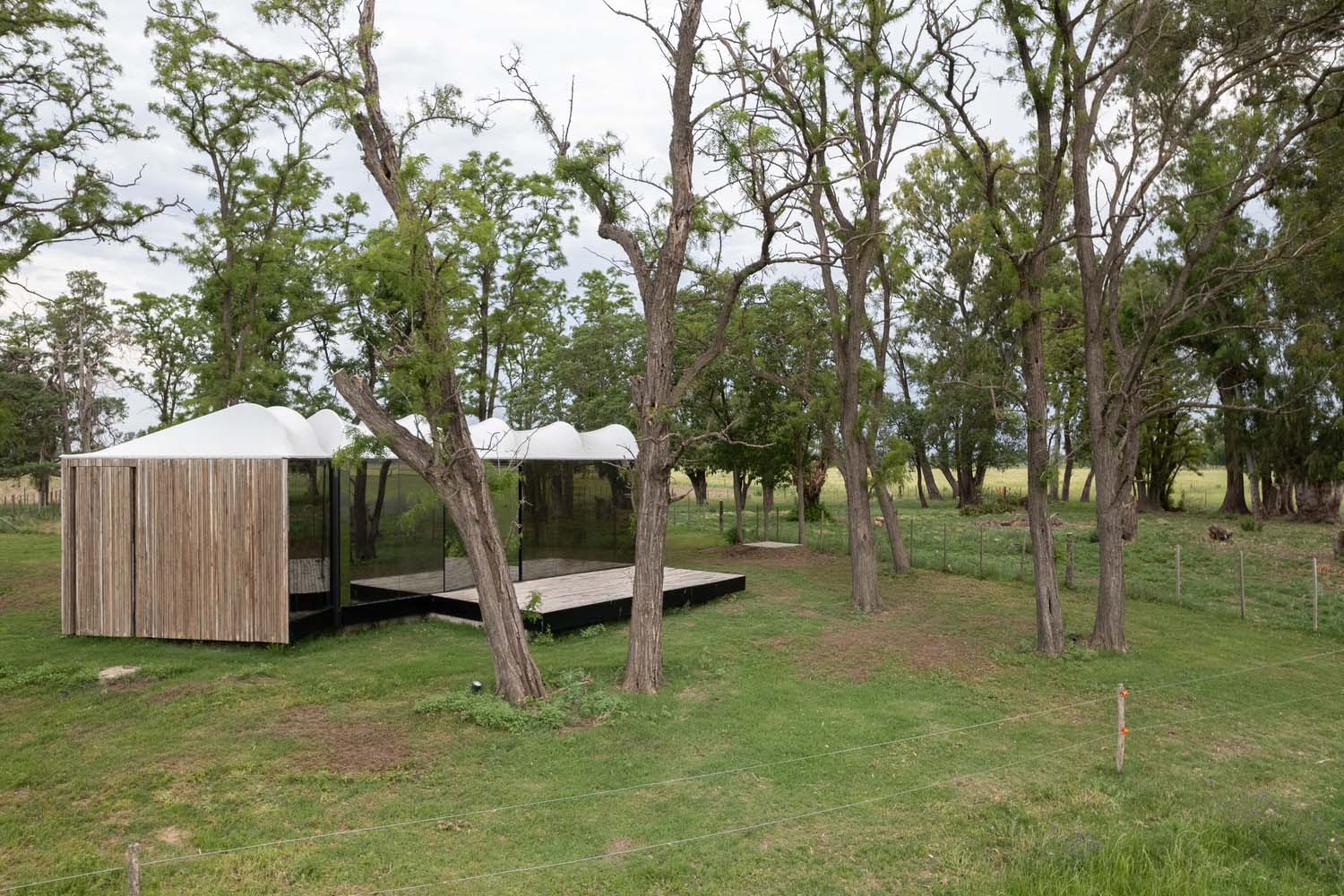 The house is surrounded by crops and polo horses and is located in a sizable rural area close to the town of 25 de Mayo. The landscape may be seen in many ways from inside the building, including the movement of the leaves, wind, and birds perched on the roof, as well as the lovely views provided by the large, glazed facade. As the day goes on, above, sieved natural illumination remains a constant, encouraging creativity to flow in the area. The ceiling illuminates at night, serving as a lamp and a guide for anyone approaching the structure or the farm.
Reclaimed wood from a nearby vivarium built in the middle of the 20th century serves as both the interior and outdoor setting for imaginative thinking. Its worn-out, rough texture mixes in with the wood of posts and tree trunks. Additionally, the glazing is mirrored to reflect and blend with the surroundings.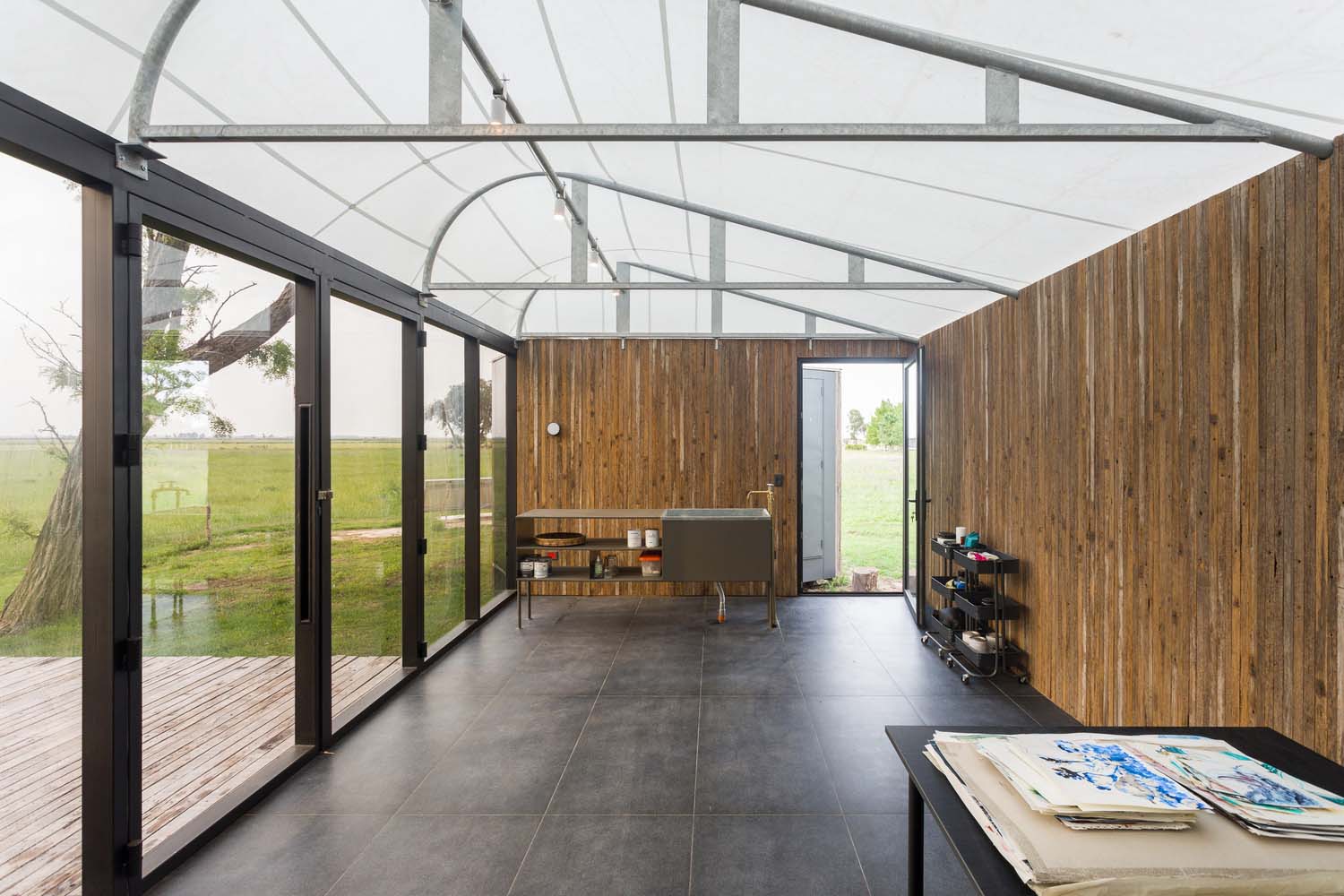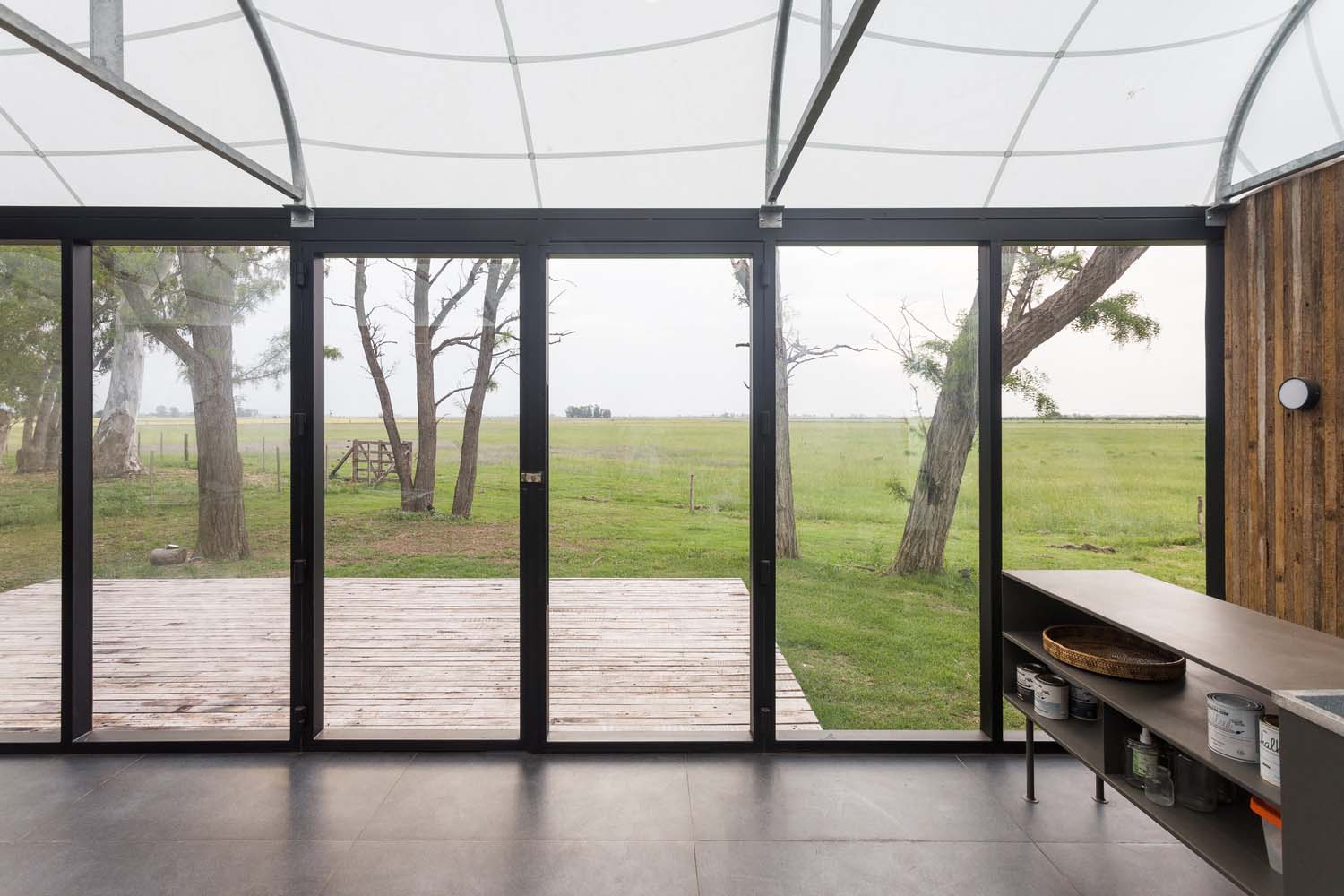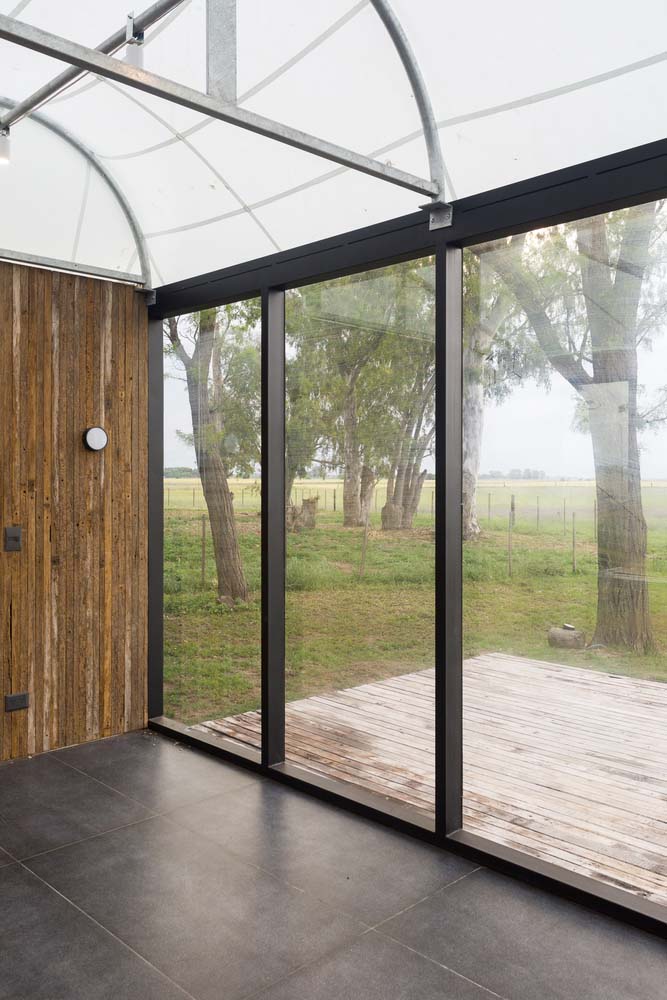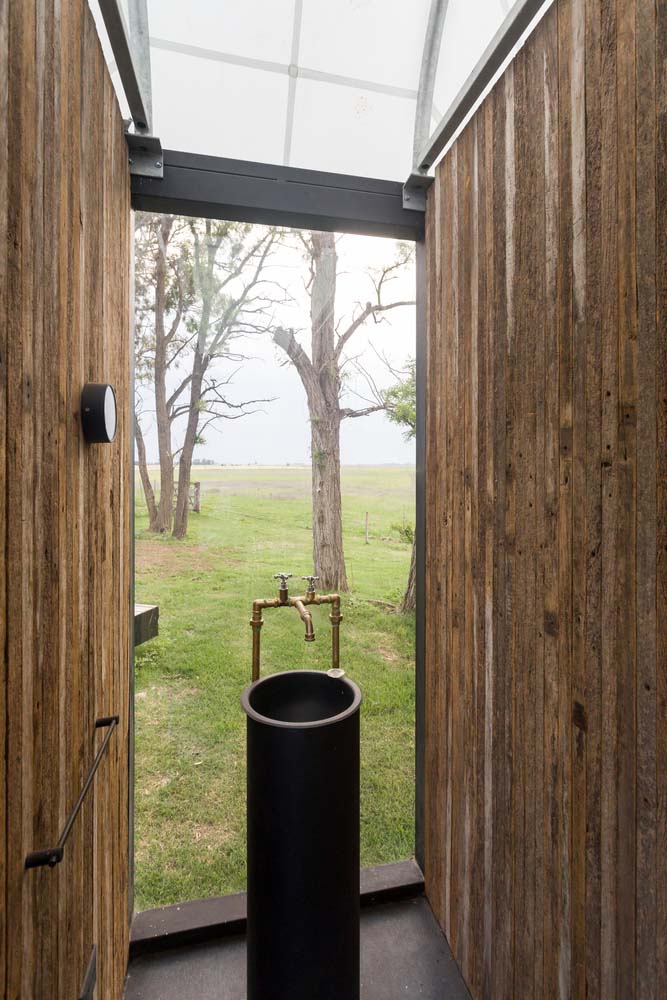 The building is divided into two sections and has a courtyard between them. It has a central section with a seating area, a big sink to allow for a lot of artistic freedom, a restroom, and storage space. There is a slit of air separating the volumes so they don't contact. Standing in the triangle entrance courtyard, one can see through it the expansive landscape that would eventually be unveiled once inside the atelier. Once inside, a platform that serves as an outdoor workspace extends toward the horizon.
The building uses very little energy and operates entirely off the grid thanks to improved natural lighting and a highly well-insulated envelope.
Project information
Architects: DUB Arquitectura – \www.dub.com.ar
Area: 30 m²
Year: 2022
Photographs: Fernando Schapochnik
Manufacturers: Abriga, MSH
Lead Architects: Angie Dub, Belén Butler
Steel Framing Engineering: Ing. Alejandra Fogel
Steel Framing Consulting: Arq. Alejandra Núñez Berté
Lighting Design: Arturo Peruzzotti
Construction: Marcelo Yolis y Asociados
Carpentr: Patricio Campos
Furniture Development : Soledad Chavarría
City: Veinticinco de Mayo
Country: Argentina