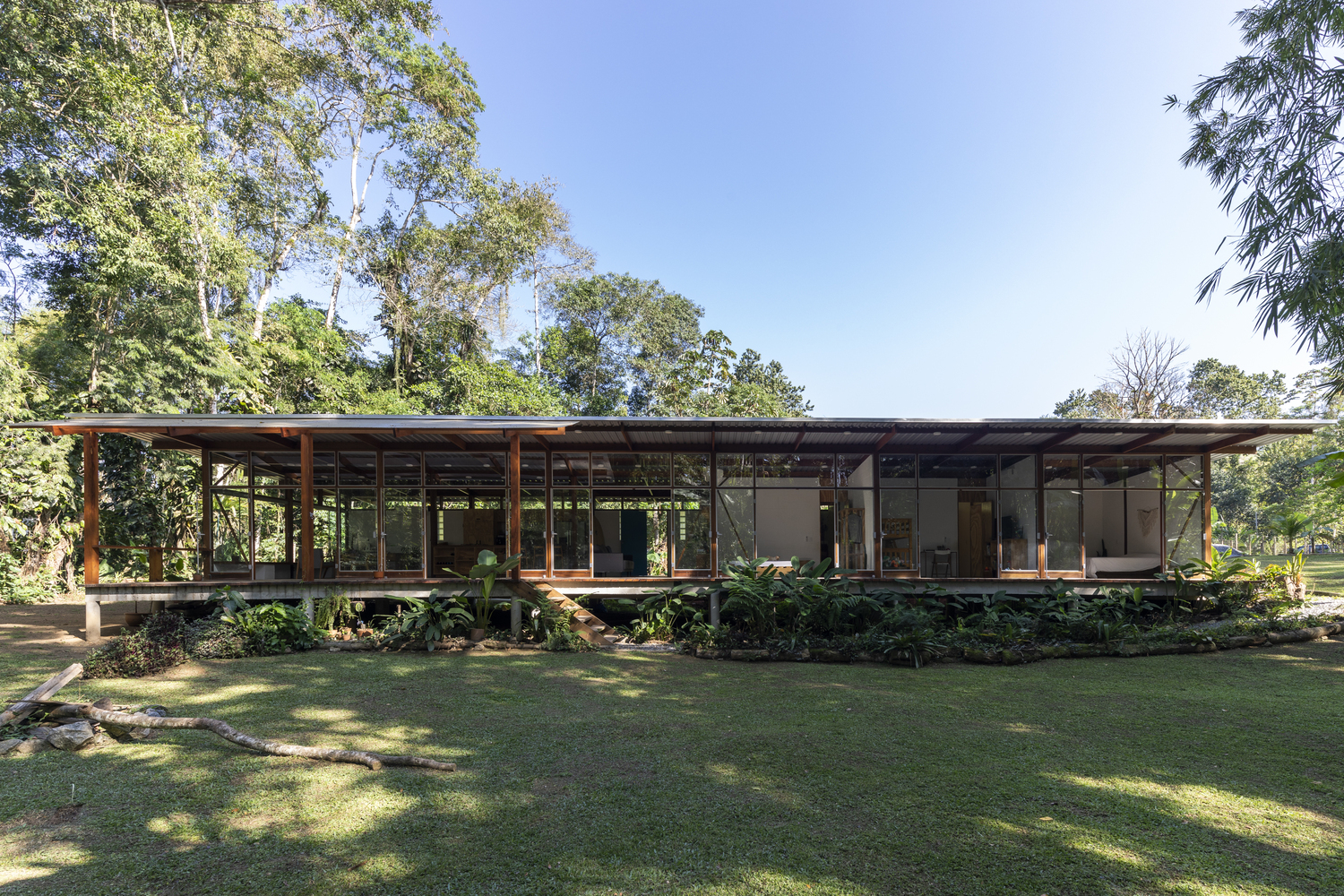 Kiti Vieira Arquitetura has recently completed work on this stunning private residence situated in the picturesque neighborhood of Canto Verde in Paraty. The house is a great example of how a client and an architect can work together to make something beautiful and useful.
The client, Marcio Marim, envisioned a home that was simple yet elegant. The design requirements demanded spacious interiors, a modular layout, and minimal maintenance. Thanks to the intuitive approach by the lead architect, Kiti Vieira, and collaborator architect, Camila Rossi, the final outcome is nothing short of a masterpiece.
A significant feature of this residence is its strategic placement on the plot. Benefitting from the terrain's unique characteristics, the east face of the house offers breathtaking views and ensures that every room receives ample sunlight during the early hours. This thoughtful design is not only visually pleasing but also energy-efficient.
The choice of materials was meticulously made, prioritizing longevity without compromising on aesthetics. The modules were designed to align with the block's pagination, ensuring no blocks were cut during construction. Solid garapeira pillars accentuate the vertically laid concrete blocks, making the house's structure both strong and visually striking.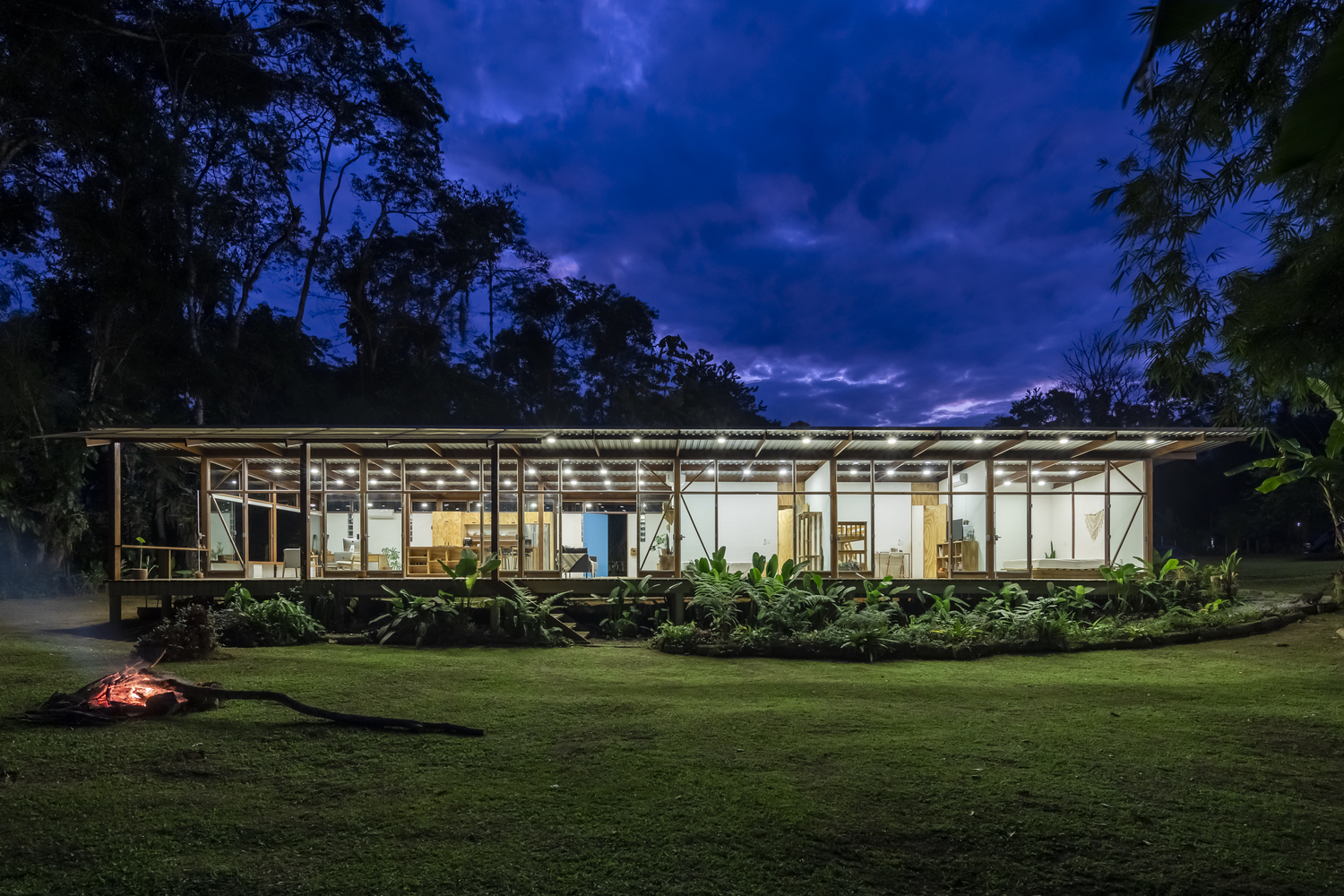 The western side, being closer to the neighbors, demanded more privacy. Kiti Vieira Arquitetura ingeniously incorporated glass bricks, allowing controlled light to fill the interiors. Additionally, high windows have been placed strategically to enhance the lighting while maintaining seclusion.
The 150 m² area is divided into six identical modules, with half dedicated to the social area and the remaining allocated for three bedrooms, two bathrooms, and a laundry room conveniently located between the rooms. One of the house's standout features is its elevation from the ground and its extensive eaves, a strategic move to preserve the house from the humidity typical of Paraty's wooded areas.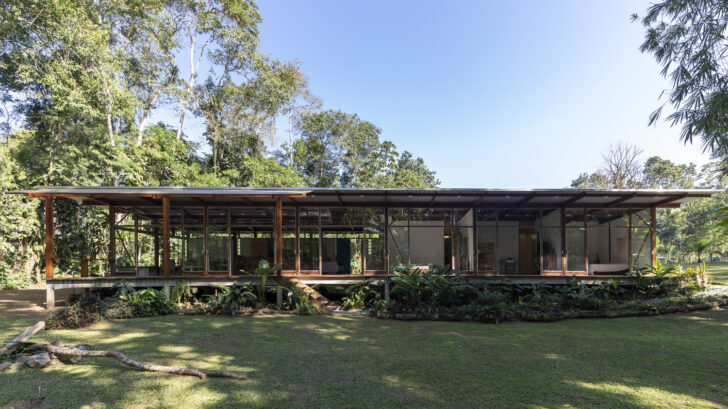 Project information
Architects: Kiti Vieira Arquitetura – @kiti_vieira
Area: 150 m²
Year: 2022
Manufacturers: Telha Nacional
Lead Architect: Kiti Vieira
Collaborator Architect: Camila Rossi
Client: Marcio Marim
Collaborator: Marcio Marim
Engineering : Marcio Marim
City: Parati
Country: Brazil