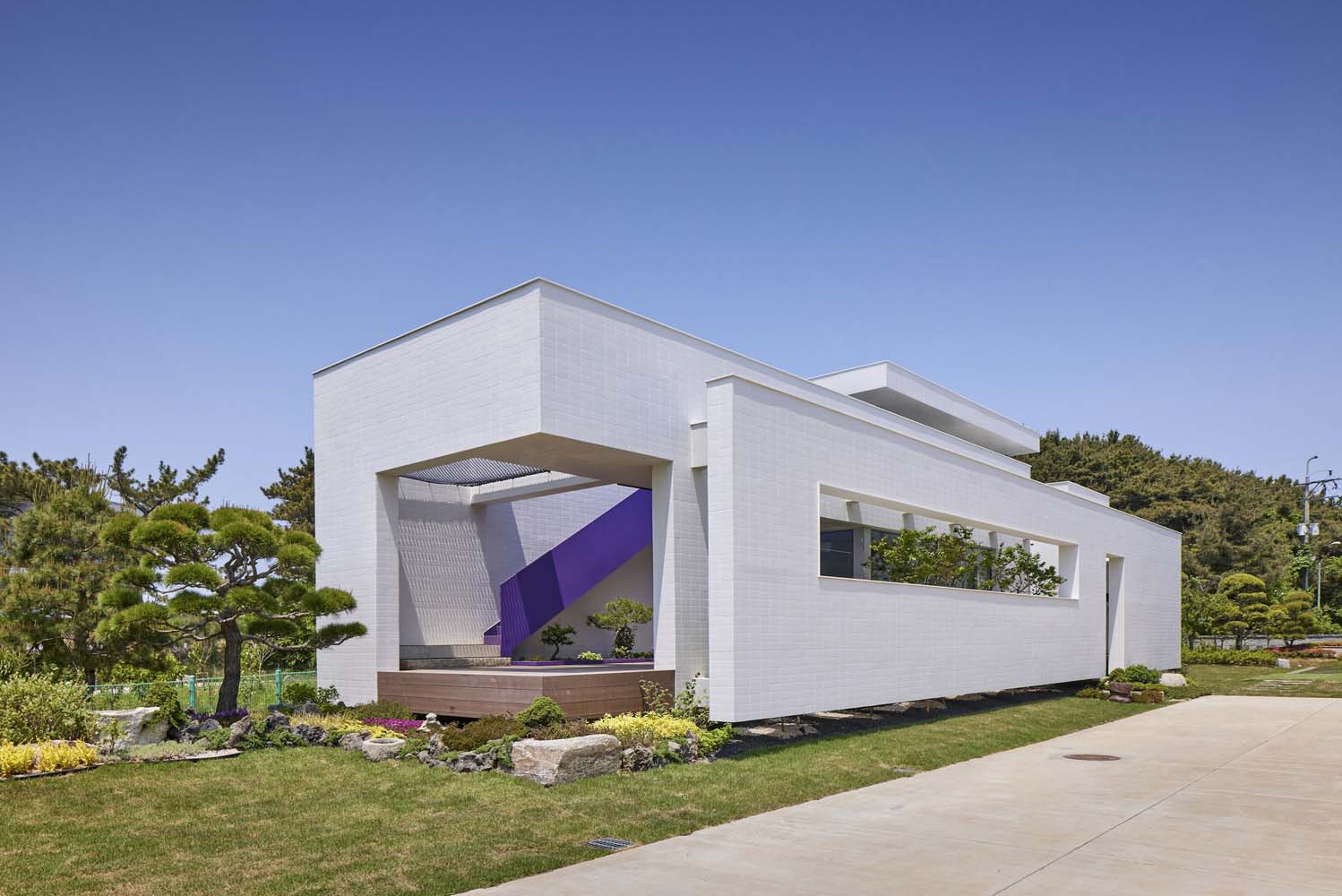 Nestled on a tranquil seaside of Ansan-si, South Korea, is the Square House – a sleek and serene architectural marvel designed by ilsangarchitects. Intended as a retreat for a couple, their family, and friends, this modern abode offers an escape from the daily grind.
Adjacent to the property where the clients reside, Square House shares its yard and creates a harmonious balance between the two structures. Unlike its complex neighbor, the Square House leans heavily on simplicity. Its linear design, with an emphasis on horizontal lines, stands out against the varying elevation elements of its surroundings.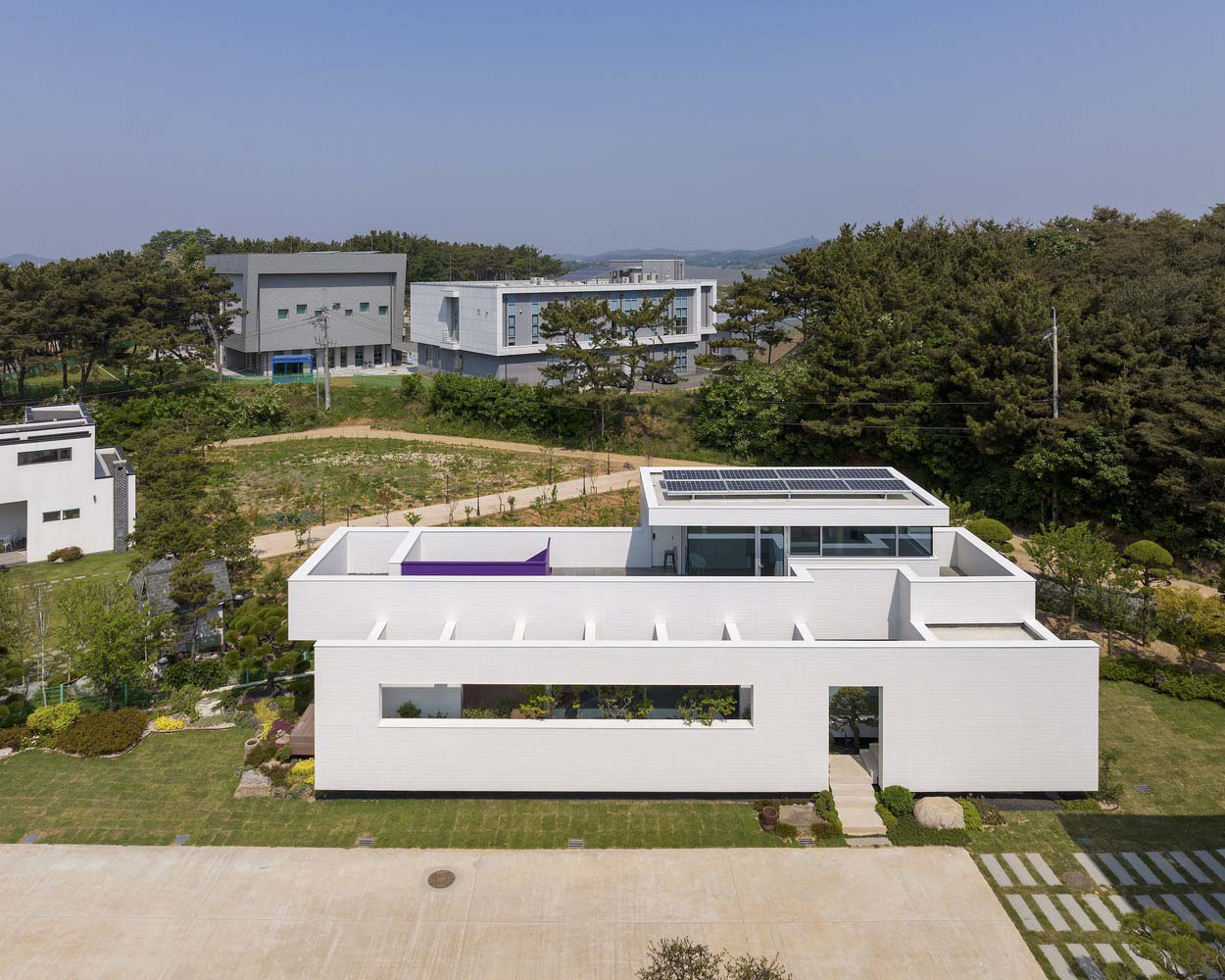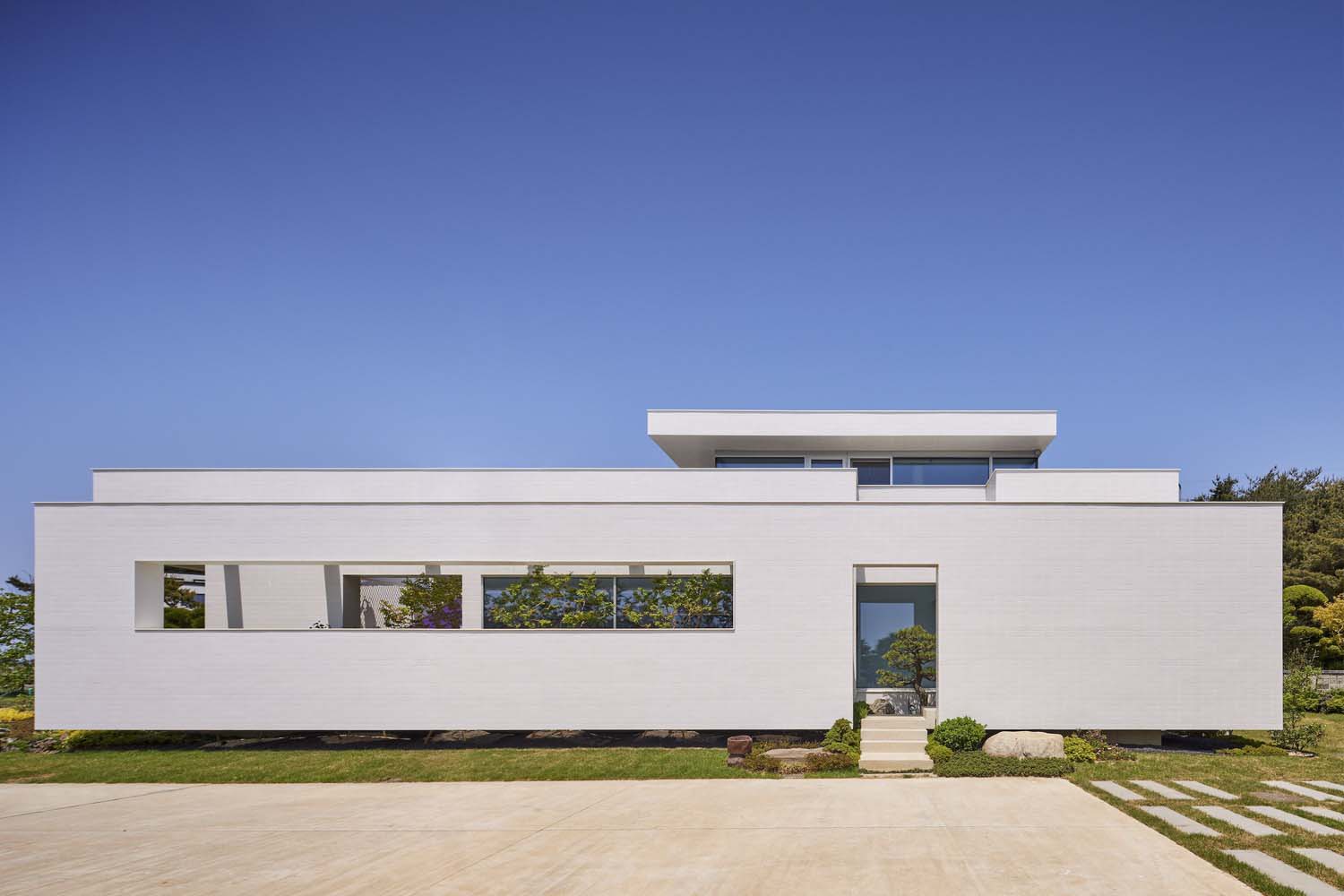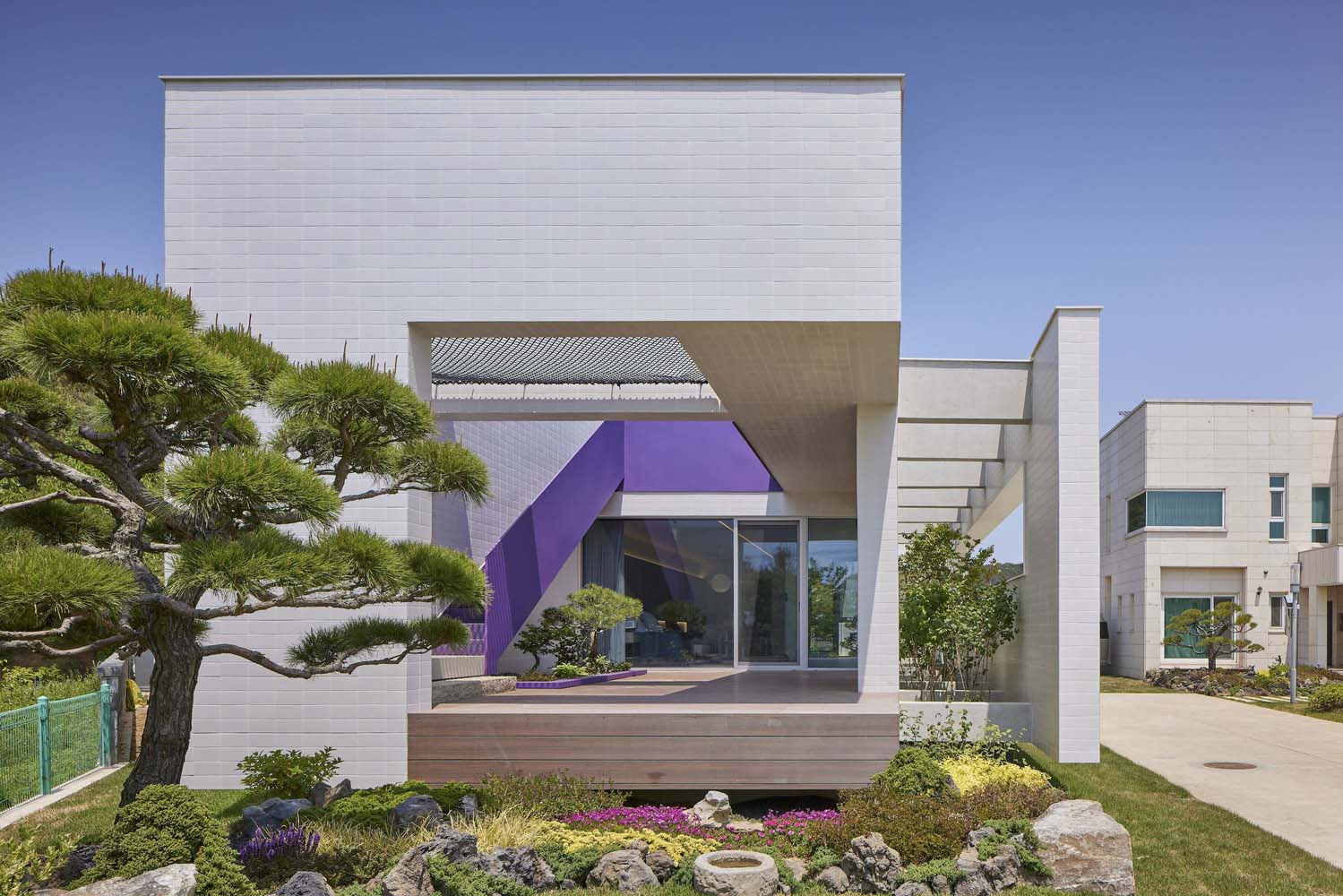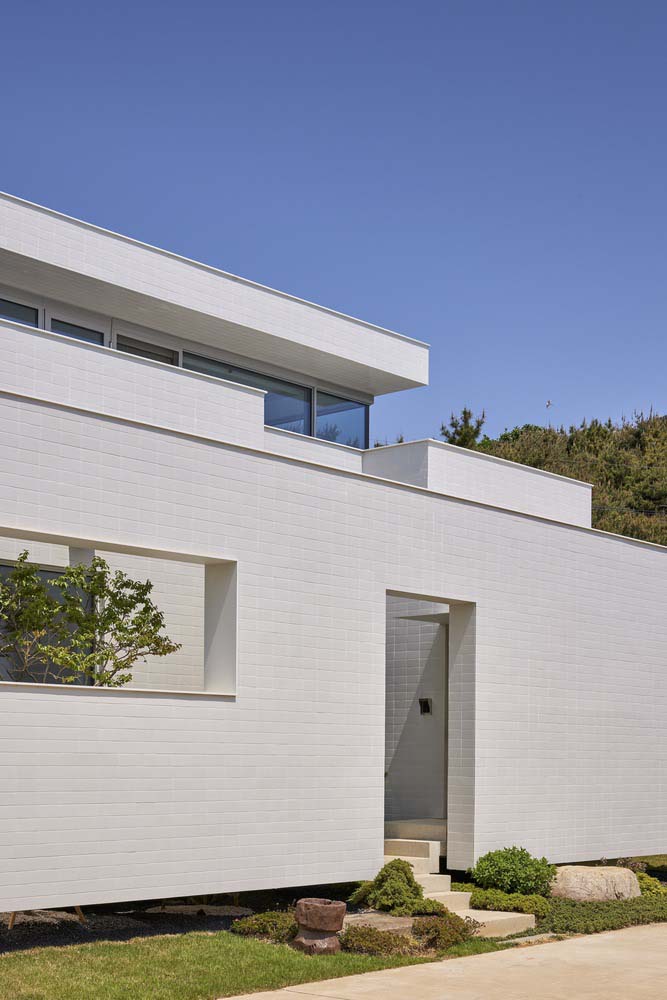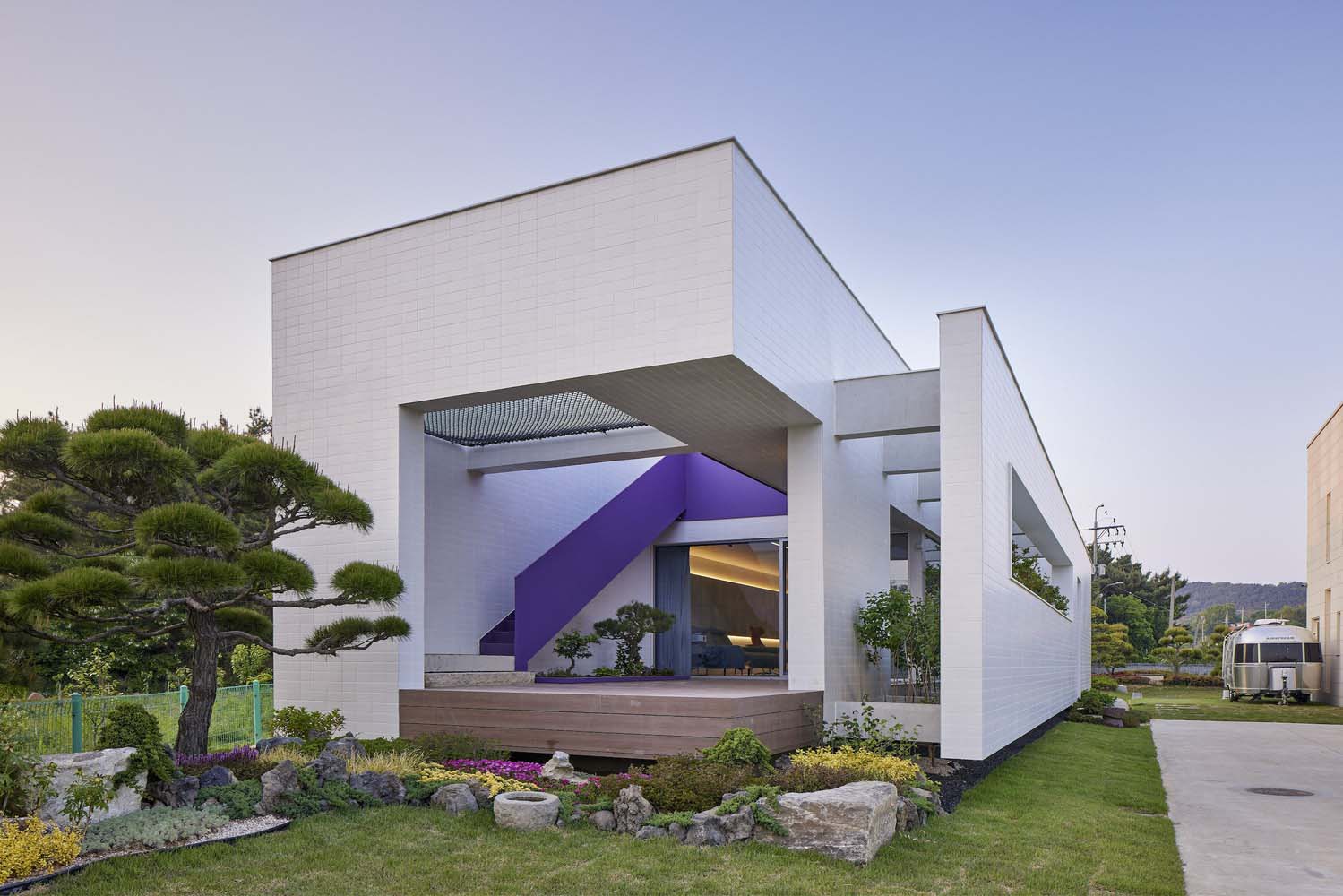 A distinguishing feature is the temporary wall, designed to act as a buffer space in front of the living room. This ingenious addition not only shields the inhabitants from external prying eyes but also bathes the room in soft natural light. When looked upon from the inside, the wall forms a picturesque backdrop for the trees, lending an additional layer of privacy.
Choosing the right material for this seaside house was pivotal, given the concerns regarding the saline environment of the shore. The architects opted for ceramic tile for its exterior, prized for its salt resistance and its ability to repel various contaminants.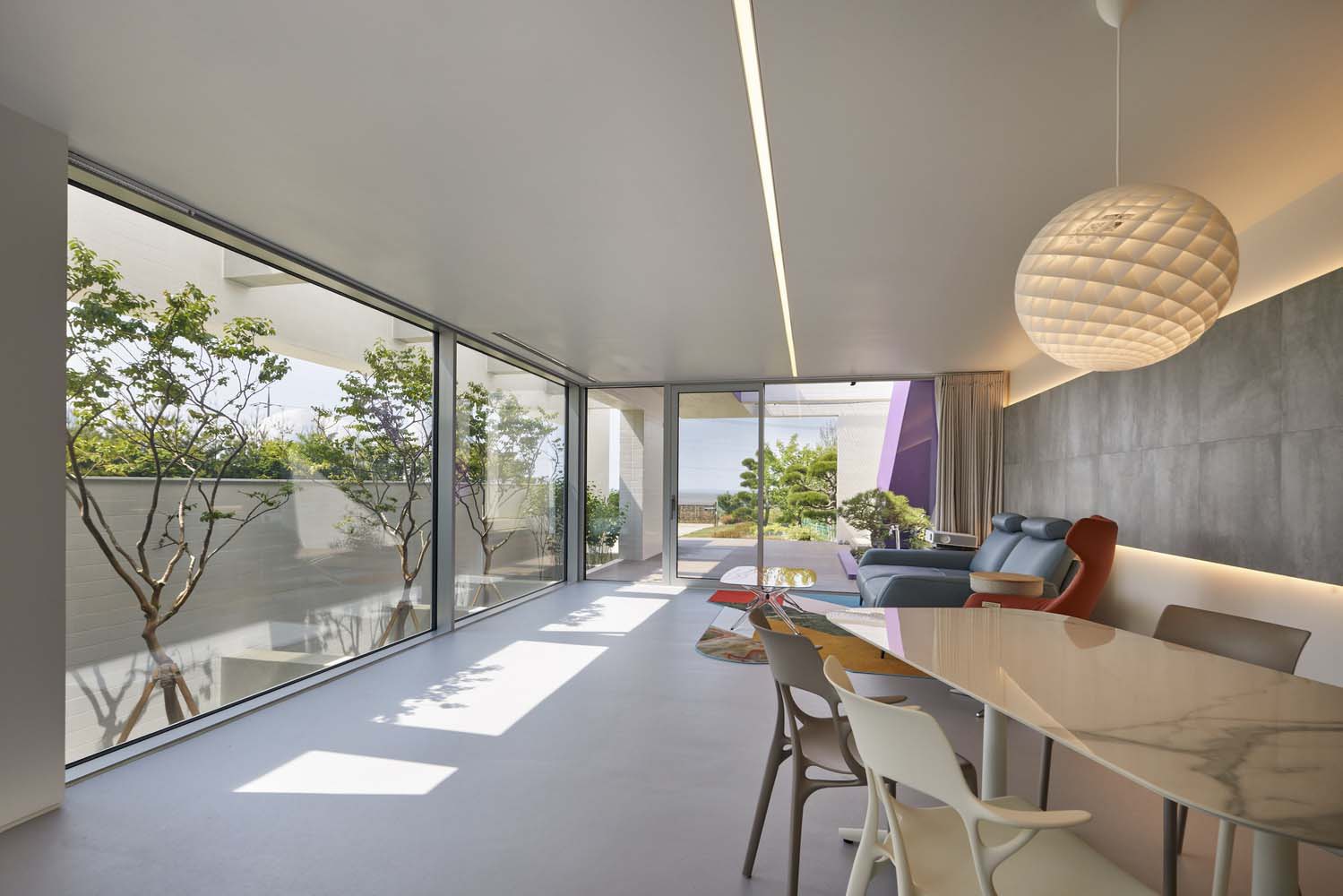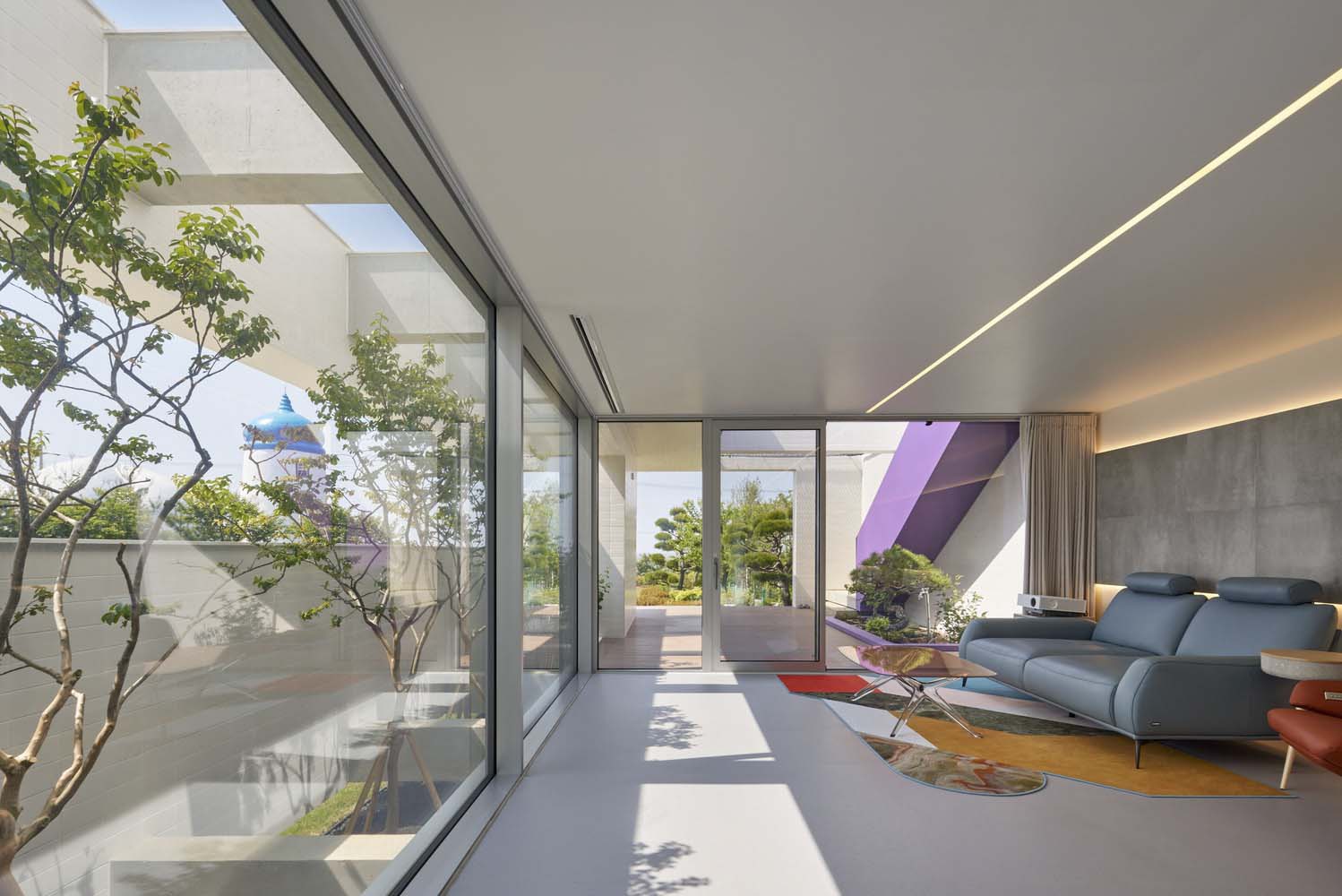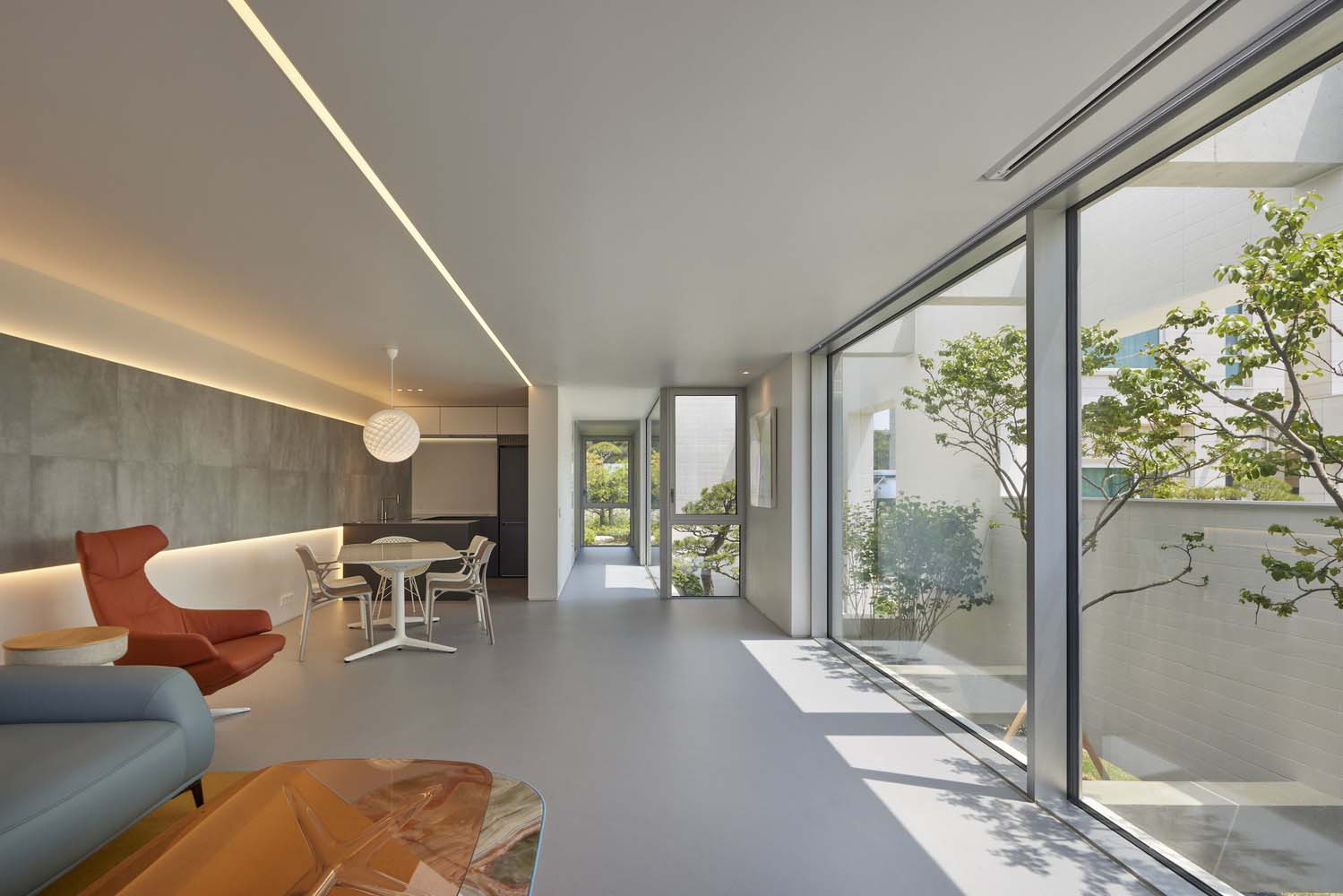 Floating gracefully above the ground, the Square House intrigues visitors with its combination of unfamiliarity and pleasant curiosity. The entrance draws visitors up to the first floor, where they are greeted by a beautifully landscaped space, crafted in the gap between the temporary wall and the main building.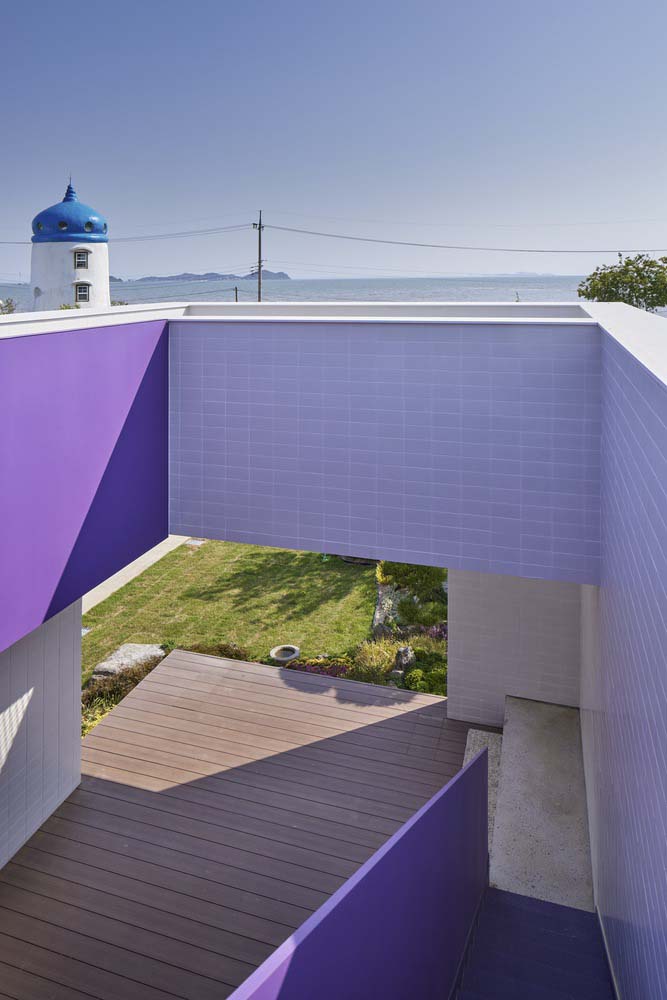 Inside, the ground floor houses a living room, kitchen, bathroom, and an outdoor space seamlessly connected to the living area. The living room itself boasts expansive views of the sea, while an external deck and temporary wall provides a cozy space for short-range landscaping. Strategically placed openings offer glimpses of the sky, further amplifying the sense of spaciousness.
The second floor, designed with minimal walls and supported by a concrete circular column, provides a panoramic view of the sea and its surroundings. Just like the floor below, its outdoor space is also welcomingly open to the sea.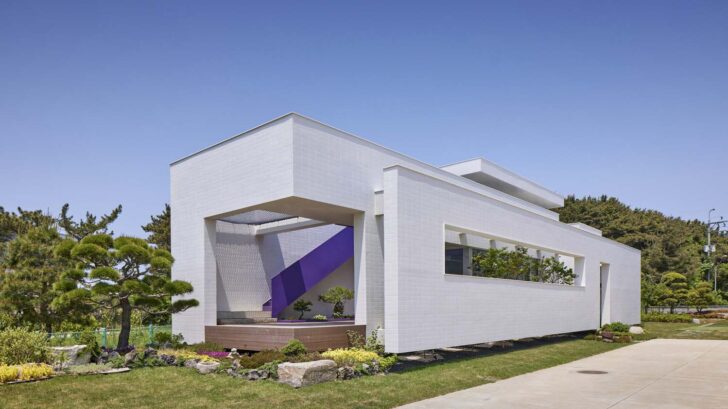 Project information
Architects: ilsangarchitects – www.ilsangarchi.com
Area: 115 m²
Year: 2022
Photographs: Gyeong Roh
Manufacturers: Louis Poulsen, ATHOME, Eagon, FIKABATH, Forbo, JEVISCO, SAM HWAN BIOWOOD, WITHJIS
Lead Architects: Hun Kim, Jeong in Choi
Structure Engineers: Synergy Engineering Consultants
City: Ansan-si
Country: South Korea