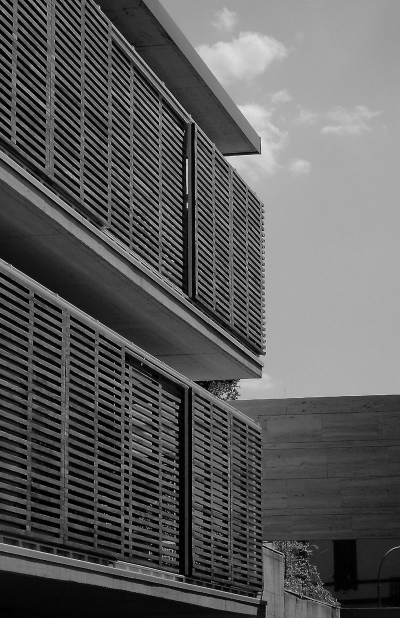 Project: Case Economiche
Designed by Architettura Matassoni
Head Designer: Alessandro Matassoni
Location: Montevarchi, Arezzo, Italy
Website: europaconcorsi.com/ARCHITETTURA-MATASSONI
Case Economiche building project in Italian town of Montevarchi is work of Architettura Matassoni. Discover more after the jump:
From the Architects:
According to the assumption that the best collective residences are those who do not seem likely, the project aims to characterize the strong construction, which by its nature should have been easy to build and relatively inexpensive, they are therefore designed the simple rectangular blocks separated duplex each served by separate entrances and balconies with open seats on which the flats through wide sliding glass doors.
These galleries arranged longitudinally on both sides are sealed by sliding panels of wood and metal capable of providing the right amount of privacy to the home.
They were also given the task of giving the building fronts characterize the homogeneity of the entire complex.
The lightness of the first level with the light and pierced his prospects are countered by the massive base of the ground floor to the outside, it looks like a solid stone platform on which to rely strong creating volumes above projections.